Top 10 Upcoming MMORPGs That Will Blow You Away (2019-2023)
Updated: 25 Aug 2019 3:06 am
These Are The 10 Best Upcoming MMORPGs To Look Forward To
MMORPGs have come a long way from being mindless macro-mashing time slayers.
For ages, players have been begging developers for new forms of content that would change the landscape of gaming like when the genre was originally invented. Today, developers are doing just that.
From games that allow you to virtually exist within living, breathing worlds to games that offer fun, real-time gameplay, there are MMORPGs coming out for every type of player.
Here is a list of ten upcoming games that are sure to blow you away.
10. Identity (Expected Release: TBA)
Identity Gameplay
Identity takes all the standard fares of your typical MMO, like grinding and looting the same mobs over and over, and throws them straight into the gutter.
The opportunities in this game are endless-- Asylum Entertainment has created a seemingly never ending and constantly expanding list of things to do with your virtual friends like karaoke, paintball, and even jobs that can affect the landscape of this open world setting.
If you're the type of person whose been waiting decades for a game where you can simply hang out with virtual friends in a similar way to real life, well look no further, this game seems to have everything.
The receives constant updates which is broadcasted by the developer on Twitter.
A fully customizable world: with a focus on realism, this MMO allows you to have fun with other players however you see fit.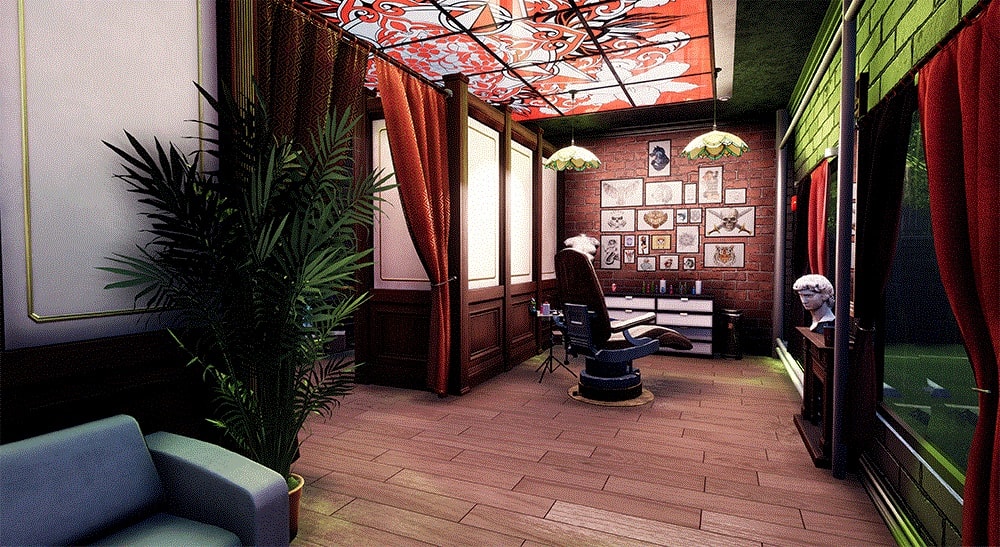 Play your way: the landscape of this game is entirely dependent on your actions, for better or worse.
9. Magic The Gathering MMORPG (Expected Release: TBA)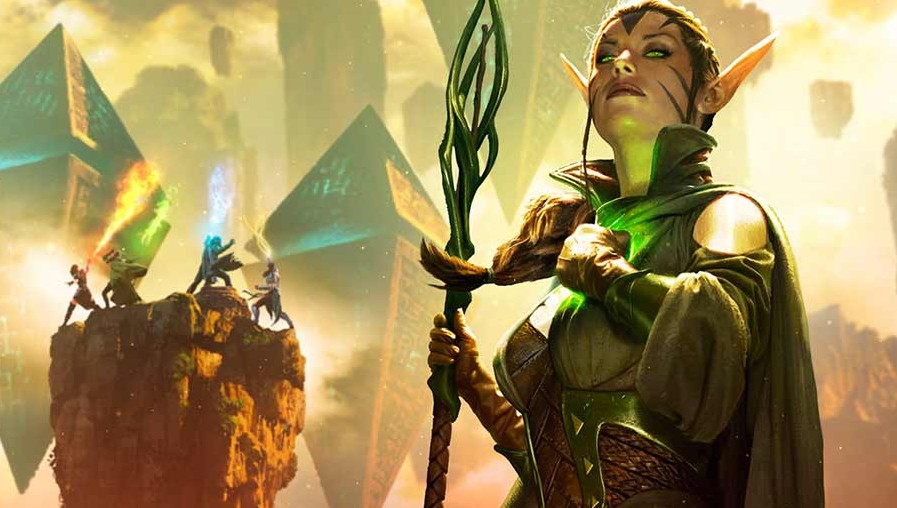 Great news-- if you're a longtime fan of the world of the Magic: The Gathering card game series, you will soon be able experience it as an MMORPG.
This game is being developed by Wizards of the Coast, Cryptic Studios and Perfect World who is also responsible for other successful "AAA" MMOs, like Star Trek Online, Champions Online, and Neverwinter.
As a Planeswalker, you will discover vast worlds full of interesting stories and mysterious creatures and you find your place in the universe.
> Magic The Gathering MMO official site
8. City of Titans (Expected Release: TBA)
City of Titans Make Your Own Hero Gameplay
Developed in the style of City of Heroes, this game features two opposing sides with fully customizable classes and powers.
Choose your path as either a hero or a villain as you enter a world of chaos and either save it, or vy for power and control.
There are a variety of playstyles to choose from, ranging from hi-tech and explosive weaponry to super strength or stealth.
This game is being developed by Missing Worlds Media, which is a community based developer that is committed to reignite the spirit of certain MMOs that have died far too quickly. The developers recently released a sneak peek of its revamp character creation interface which can be seen here.
Law and disorder: it's up to you whether you want to be the hero or the villain.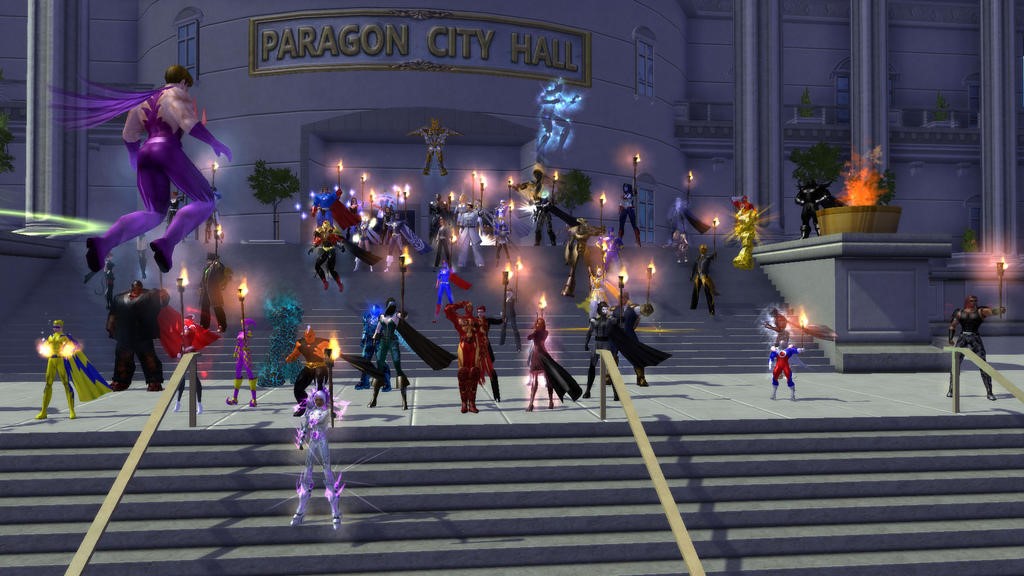 You are not alone: with an entire city powered by superheroes and supervillains, things will fly off the rails pretty quick.
> City of Titans official site
7. Ascent: Infinite Realm (Expected Release: TBA)
Ascent: Infinite Realm Gameplay
If you're into the steampunk aesthetic, airships, and team-based combat, look no further than Ascent: Infinite Realm.
This game, developed by Bluehole Studio Inc., features Realm vs Realm combat, which means you're going to be part of giant battles and dogfights like you've never seen.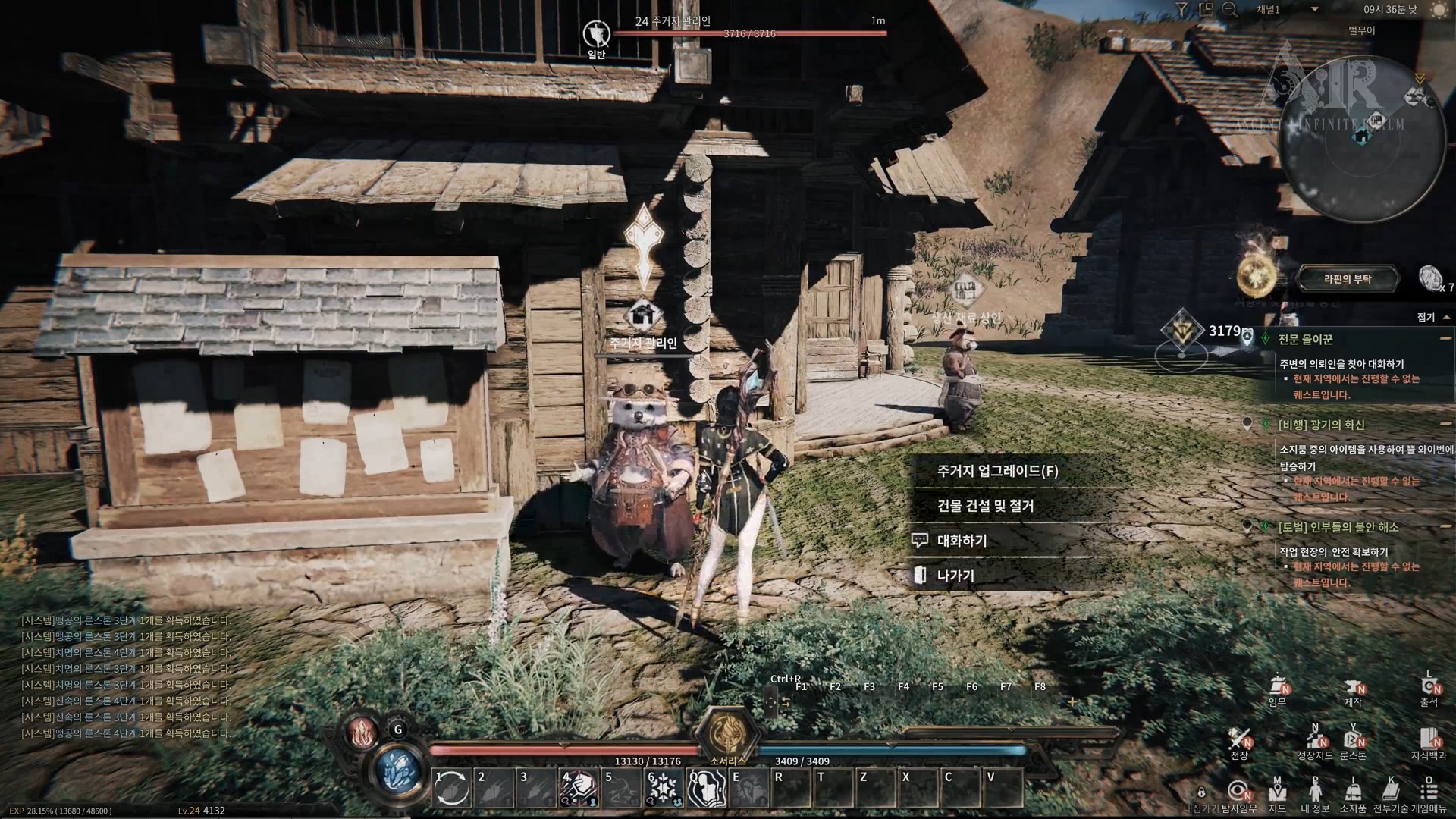 Gorgeously stylized: this steampunk aesthetic will keep you coming back for more.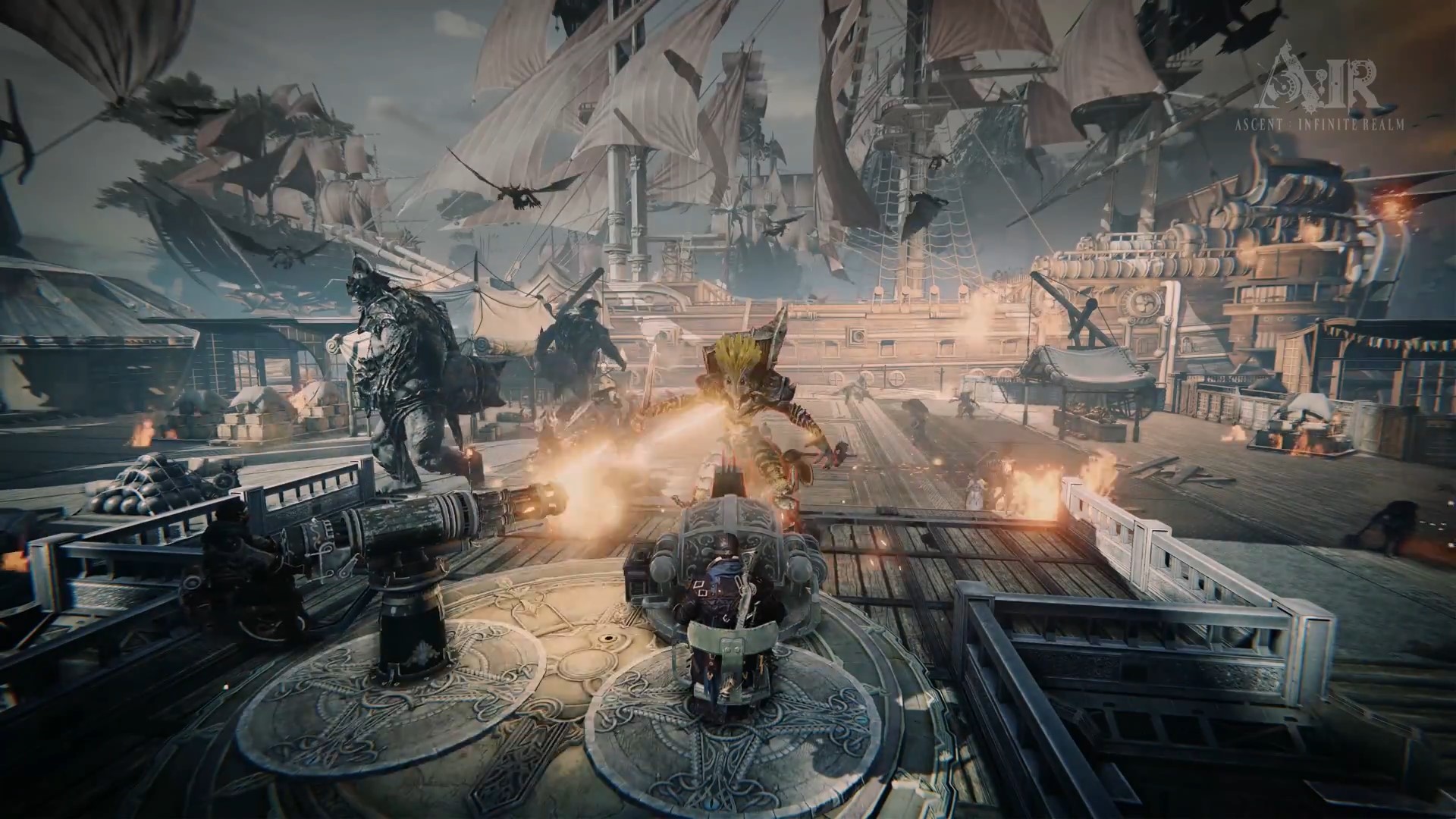 One for all: every team needs to work as a well-oiled machine if you want to survive airship battles.
Ascent: Infinite Realm official site
6. Lost Ark (Expected North America Release: 2020)
Lost Ark Gameplay
Lost Ark, developed by Smilegate Entertainment, has an open world with dark undertones that somewhat resembles the Diablo series.
Players are tasked with retrieving the infamous "lost ark" and battle the infamous "Demon Legion of Kazeroth".
Players can choose from up to 10 unique classes as they raid bosses, crawl dungeons and set sail for new lands in this brand new adventure.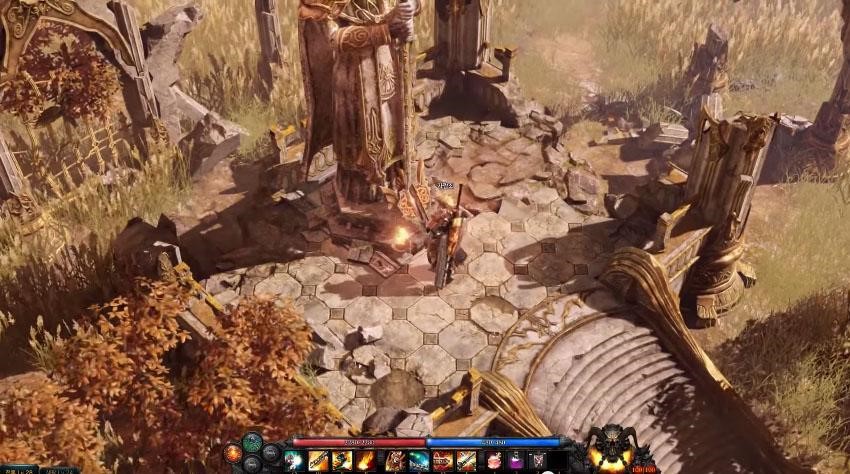 Keep your wits about you: this action-oriented game promises challenges like you've never seen.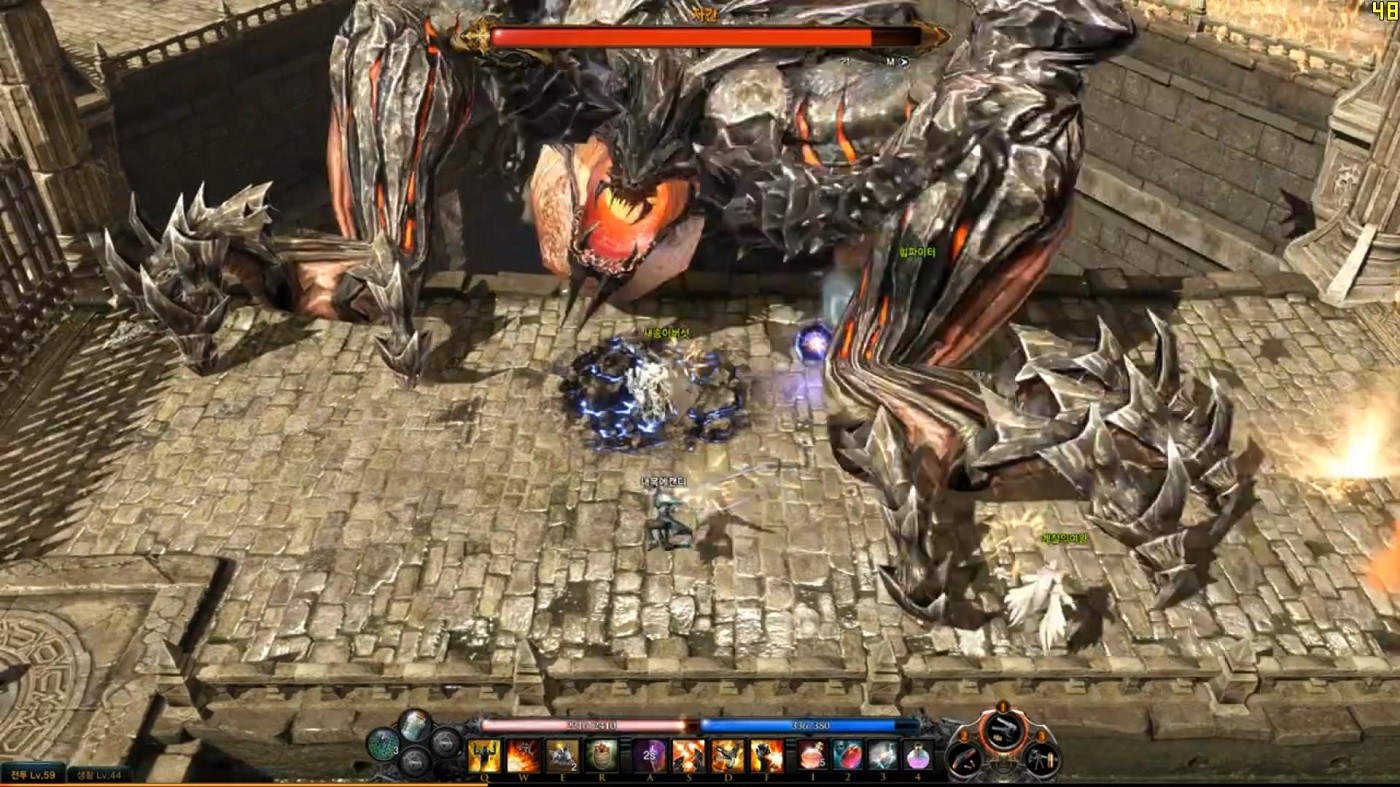 Hellbound: with bosses this deadly, you might want to bring an extra health potion.
5. Project TL (Expected Release: TBA)
Project TL Gameplay
Project TL is the sequel to the original Lineage game by NCSoft. This game offers gameplay from an aerial perspective and also promises new game changing elements like dynamic weather, terrain and destructible buildings. It is being run on the Unreal Engine 4, so the graphics are sure to be hyper-detailed.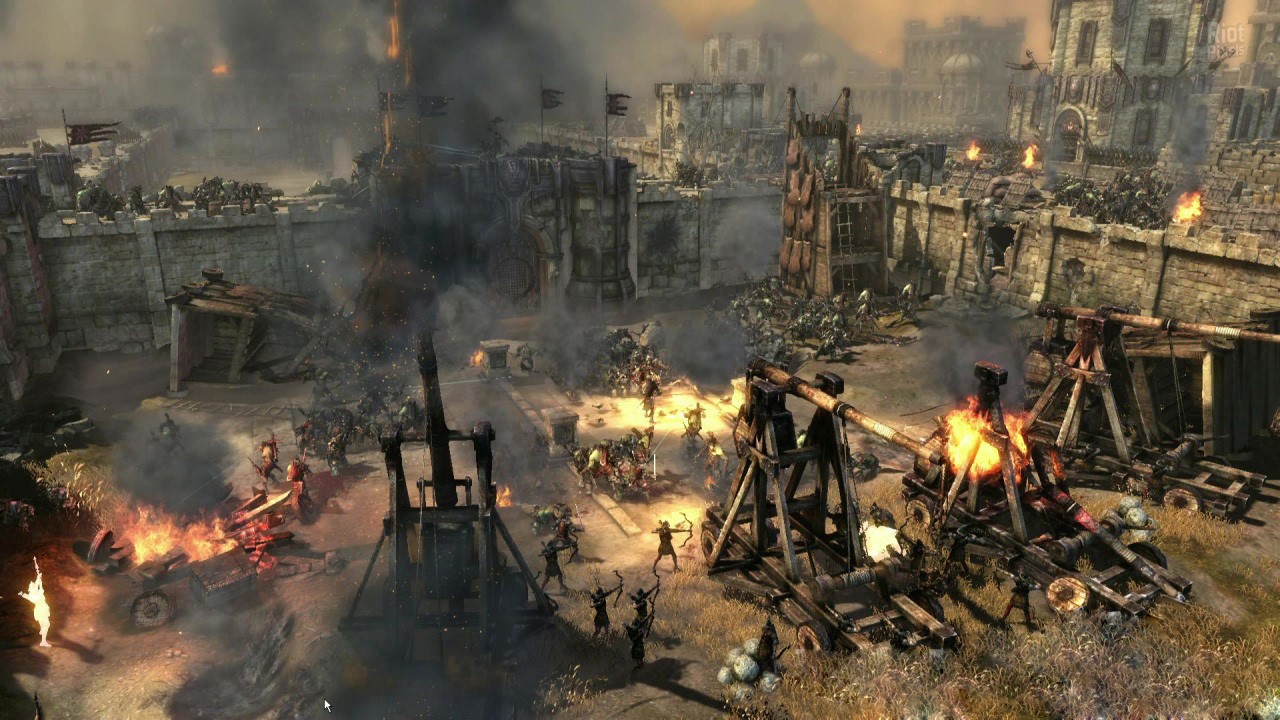 Full-fledged warfare: don't get too attached to your castles.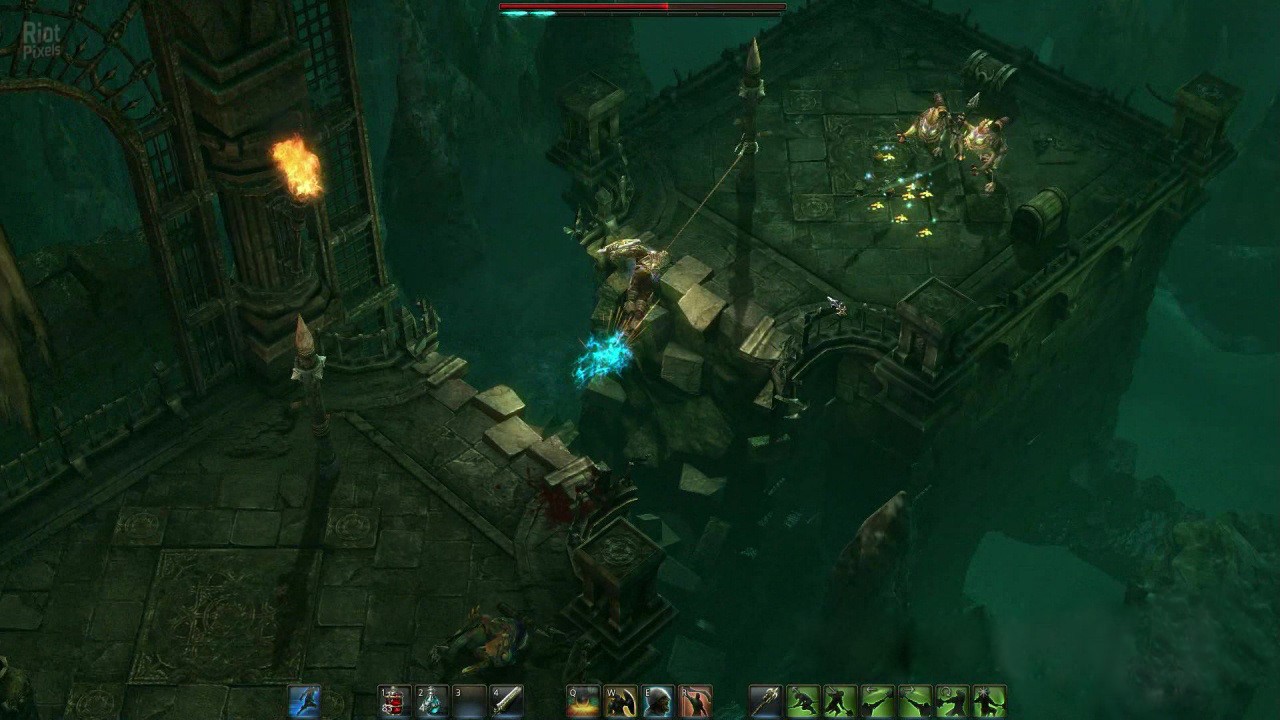 Dungeons galore: this game incorporates the dungeon crawling players have come to love in this series.
4. Dual Universe (Expected Release: 2020)
Dual Universe Gameplay
Dual Universe is a very ambitious project that is being developed by Novaquark. It features an open world sandbox game with a procedurally generated universe.
Players are able to mine things called "voxels", which allows them to craft anything from vehicles to cities or even custom landscapes. With the economies and political systems being player run, the possibilities are endless.
The Developers have a Kickstarter page with over 8,000 backers who have donated over $500,000.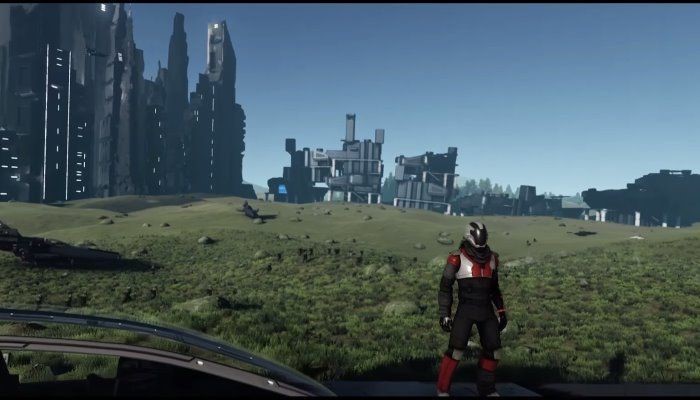 The universe is in your hand: with so many ways to use voxels, this game can evolve in any direction.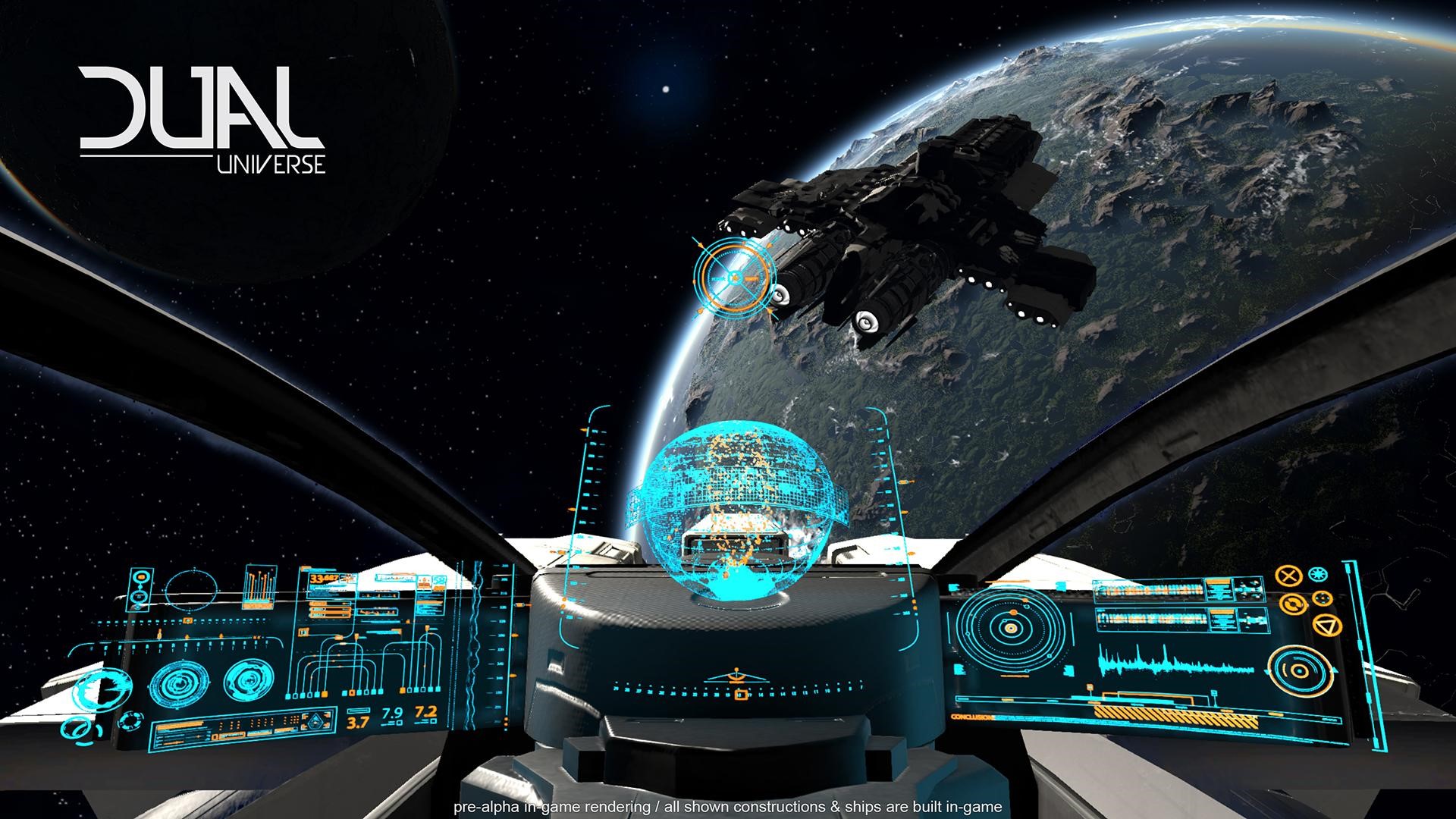 The pilot's chair: the possibilities of this game reach only the limits of your imagination.
3. Crowfall (Expected Release: Early Access Available Now)
Crowfall Gameplay
Crowfall puts the player in the hot seat as they choose from thirteen classes and five different types of campaigns. Each campaign features procedurally generated worlds, dangerous players, resource gathering, and base building. Artcraft, the game's developer, has designed the game so that seasons progress during campaigns, which means that resources become scarce and tensions between players will become high. Every campaign has different rules for a victory, and if you survive, you receive the high honor of being able to return home.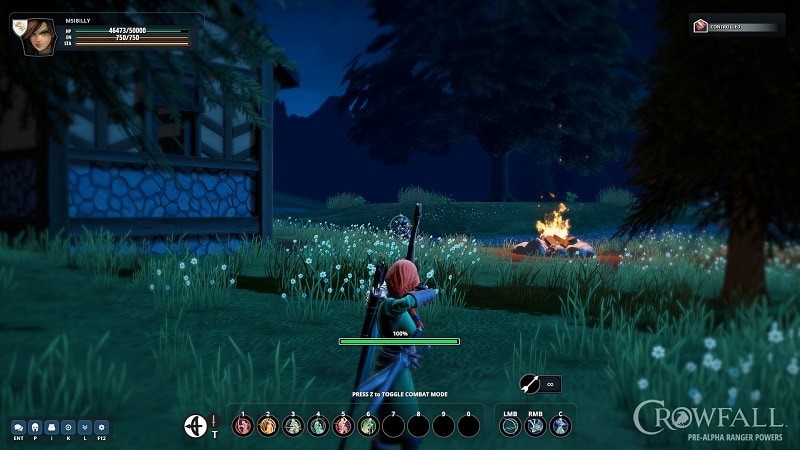 Throne warfare: you're going to have to use all the resources at your disposal if you want to stay on top.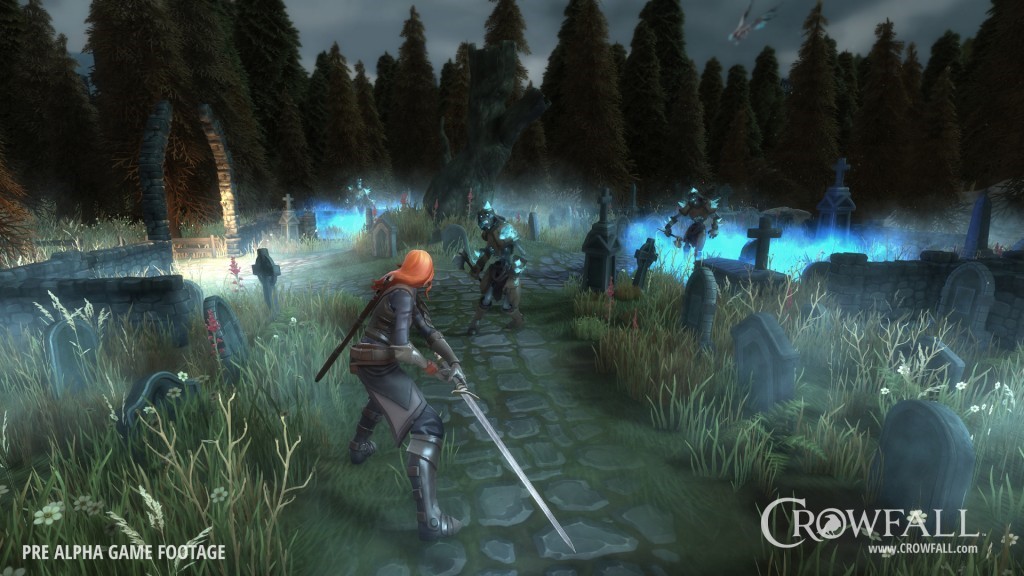 Don't be fooled: this game may have a cartoony aesthetic, but the world is dark and the consequences are grim.
2. Chronicles of Elyria (Expected Release: 2020)
Chronicles of Elyria Gameplay
While Chronicles of Elyria is technically considered a Multiplayer Evolving Online World (yes, the acronym is MEOW for short), it is still an MMO at its core. What is special about Chronicles of Elyria is that the game has its own in-house ecosystem that are based around the consequences of player actions. This game, developed by Soulbound Studios, offers many concepts geared towards hardcore gamers-- death is permanent, dungeons must be repopulated by new AI or players once they are cleared, resources are finite, the world is enormous, and there is an an intricate law system that involves players. If you're the type of person who is looking for a new challenge when it comes to MMOs with a constantly evolving world, this is the game for you.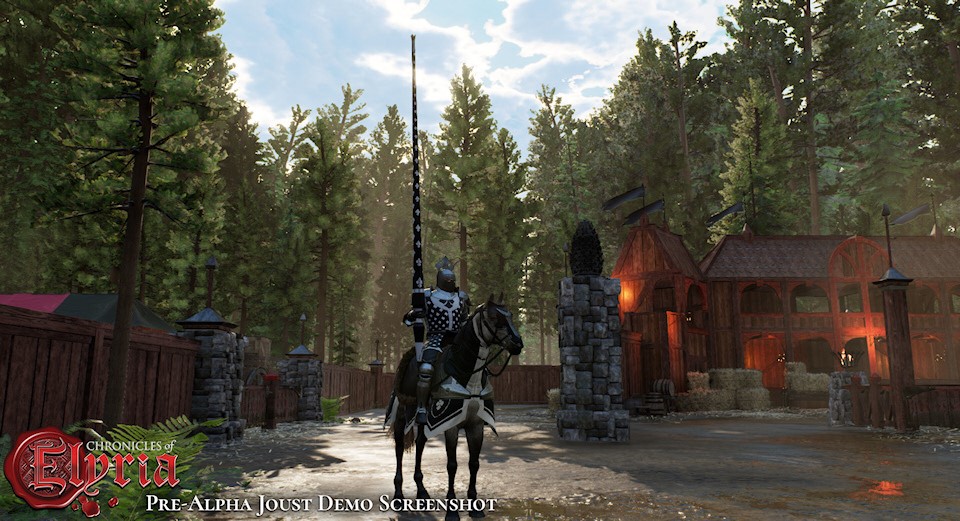 Not for the faint of heart: with every battle, understand that you risk losing everything you've worked so hard for.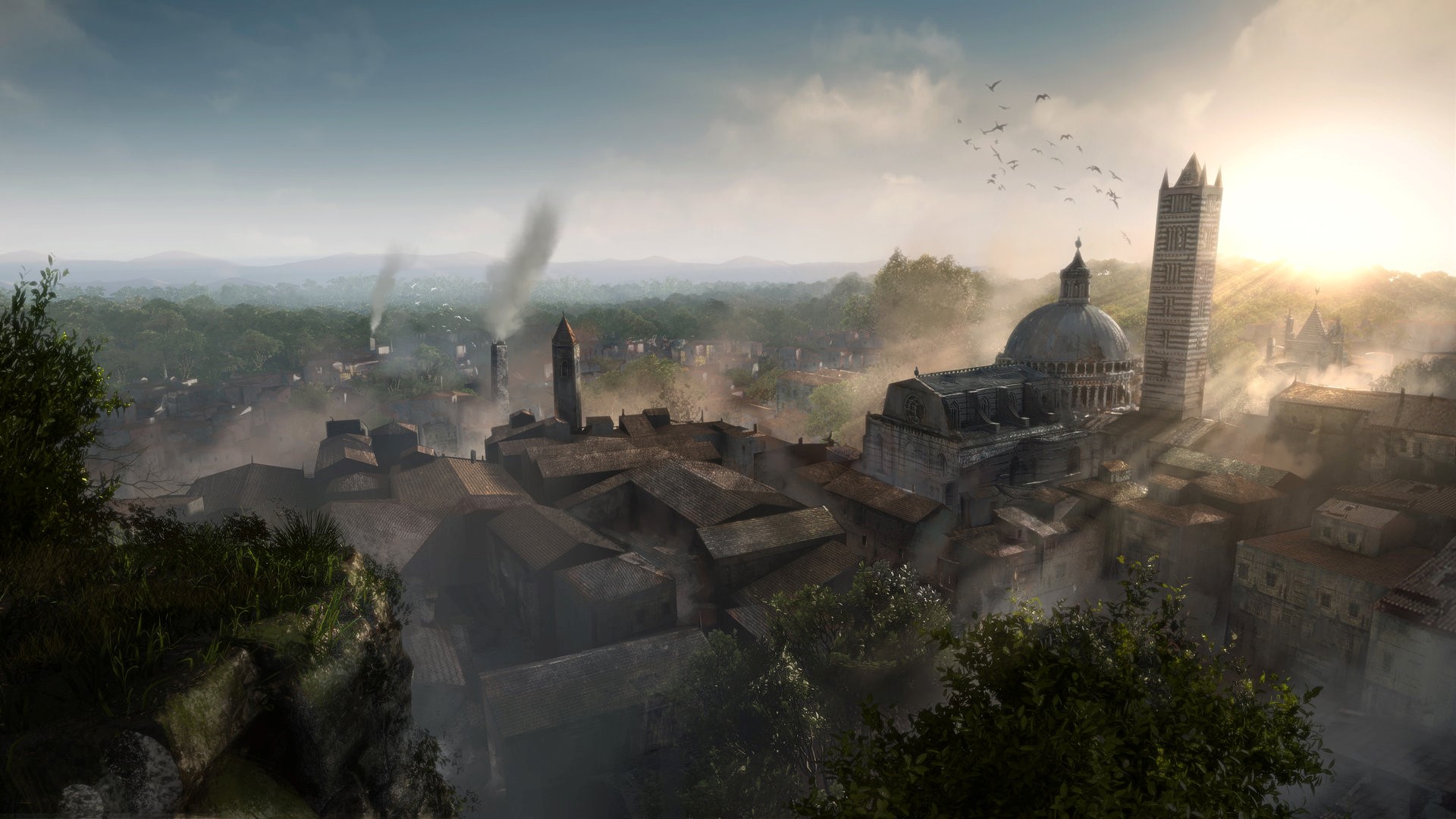 Realistic evolution: the world in Chronicles of Elyria is what you make it.
> Chronicles of Elyria official site
> Chronicles of Elyria youtube
1. Peria Chronicles (Expected Release: Late 2019)
Peria Chronicles Gameplay
Peria Chronicles aims to put players in the developer's chair-- players are given the job of creating towns, quests, dungeons, minigames, and even gameplay. This anime-styled game, developed by Nexon Korea and Thingsoft, seeks to create a user-controlled world that rewards players based on the content that they create. There are many different types of content a user can create, from pokemon-styled monster capture games, to MOBAs, tower defense games, or even tetris-inspired games.

Non-stop creative fun: this anime-themed game lets people realize their wildest fantasies.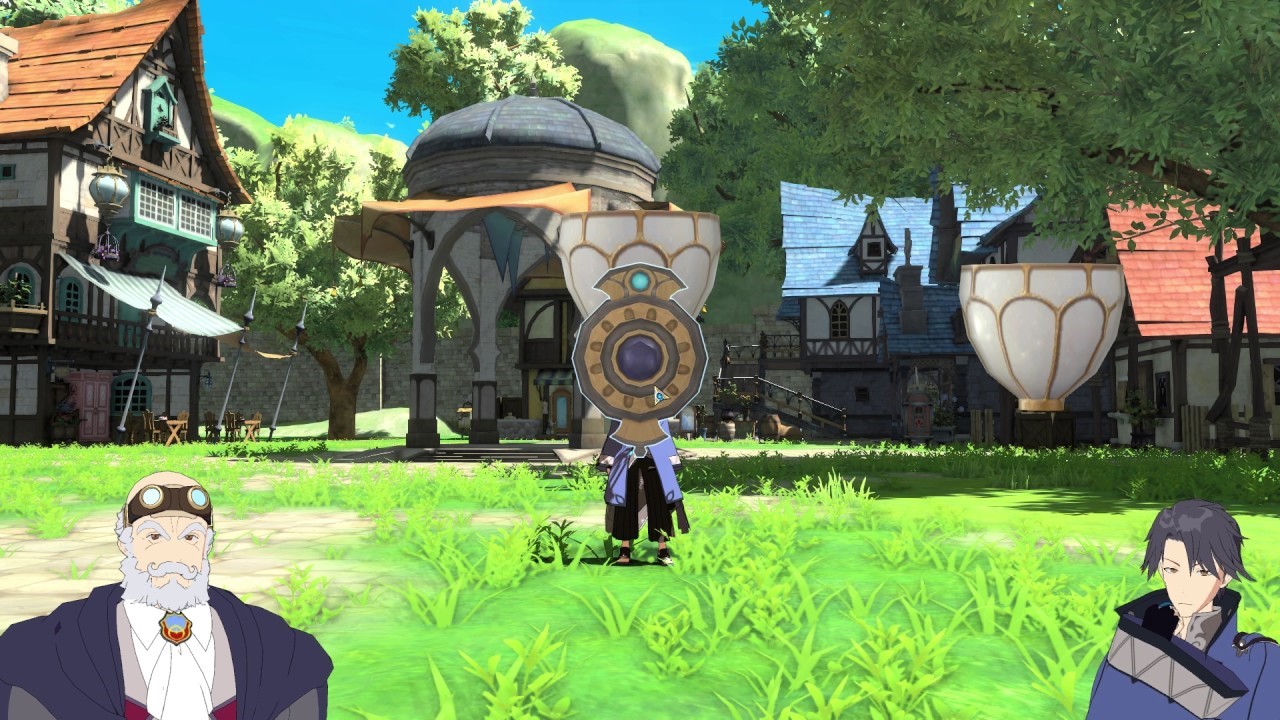 Quest-building as a game: this game rewards players for being able to beat quests that creators make, and rewards creators for making quests that players fail to complete.
> Peria Chronicles official site
You may also be interested in:
Image Gallery