Top 10 MMORPGs with the Best PVP
Updated: 24 Jan 2019 8:42 am
Tired of fighting orcs and mutated rabbits? Try your hand at some great PVP in these MMORPGs.
What Are The Best PvP MMORPGs?
Foraging for items can be rewarding, battling monsters provides an intimidating challenge, and quests can be tons of fun, but nothing can beat a solid Player versus Player battle in a MMORPG. Player(s) versus Player(s), or PvP, is when live players from around the world take on one another instead of the environment, which is often called PvE. PvP means that you're challenging someone who, like you, has had the chance to hone their fighting skills in a particular game. This is a step up from fighting computer-controlled monsters and bosses, who are often challenging, but might be a little repetitive in their movements and skill usage.
PvP battles can be the best part of an MMORPG. If PvP is your thing, you've come to the right article. Here, I'm going to list the Top 10 MMORPGs with the Best PvP, so that you can add them all to your "games to download" list.
10. Albion Online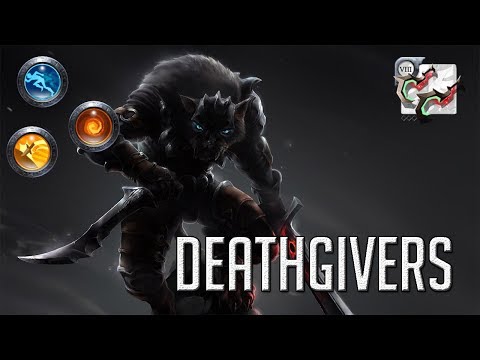 Albion Online Gameplay
"Only the most skillful fighters will leave the field victorious"! – Albion Online website
Sandbox Interactive brings us an outstanding sandbox MMORPG set in a medieval world where the fantastical is an everyday occurrence. Monsters and menaces like Morgana the sorceress populate the land and it's up to you to stay strong, survive, and thrive! Although Albion Online was released less than a year ago, it has already garnered quite the large and dedicated fanbase. There are enough players online that having 400 players dueling at once isn't rare.
That's right—there can be 400 players in an area fighting at once. Albion Online's PvP system is spectacular. Working with a team makes these large-scale battles even more fun, so I suggest finding a guild that suits your playing style.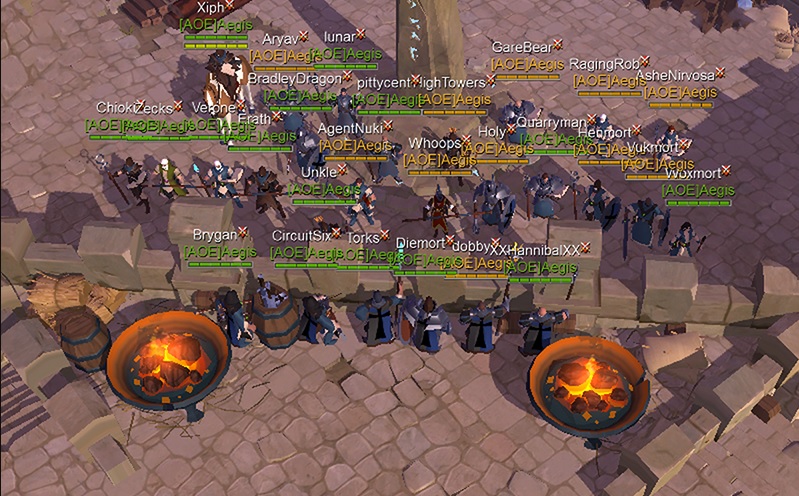 Joining a guild is important! You'll always have someone watching your back.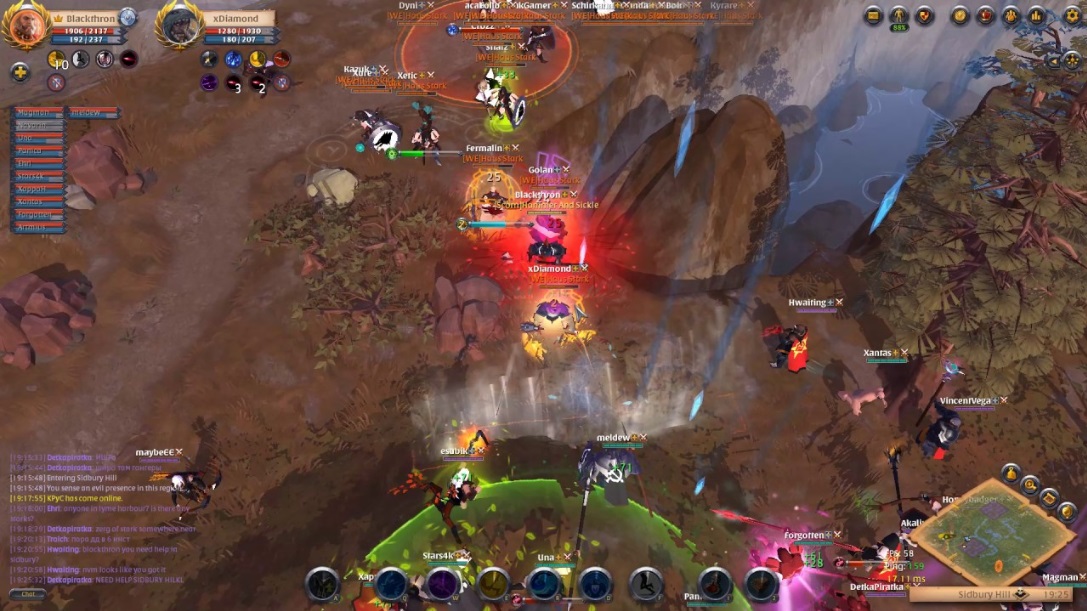 Careful when you enter a PvP zone. You can lose resources if defeated.