The 12 Best F2P MMORPGs (That Aren't Dead)
Updated: 18 Jul 2019 5:30 am
Get ready for a dozen awesome upcoming MMORPGs!
12. Dead Maze
Dead Maze - Gameplay Tutorial
This Massive Multiplayer Online Role-Playing Game places the player into a post-apocalyptic world that is filled with zombies.
The objective is to survive; however, in order to thrive, players must play together to help better each other's communities.
Utilizing over 500 different weapons to fight off the hordes of zombies makes the gameplay fun and long-lasting.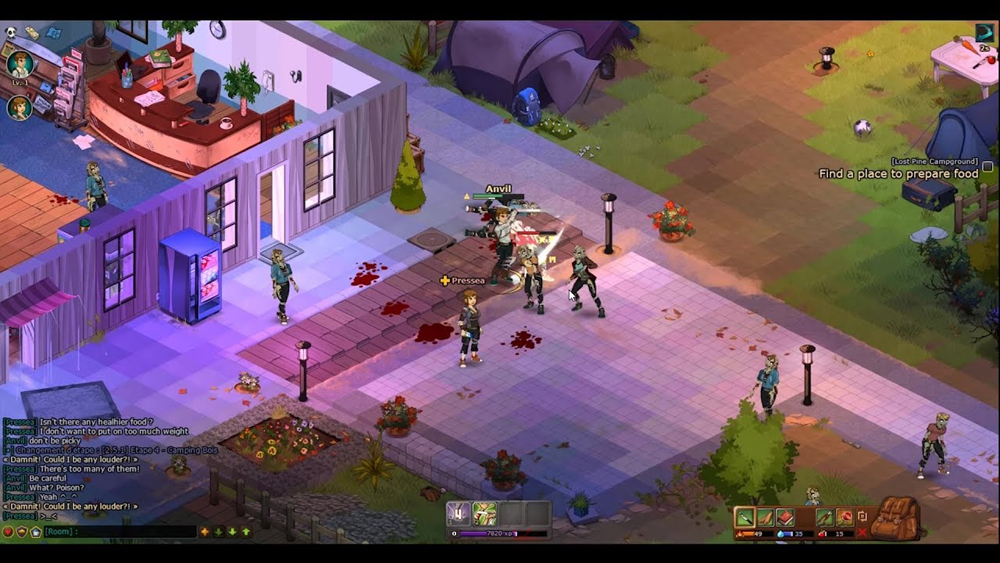 Make friends. Fight Zombies. Have fun!
11. Shakes and Fidget
Shakes and Fidget Gameplay - First Look HD
This Role-Playing satire puts the player right into the middle of a comic book world.
The options for a character build come from eight selectable races and five different classes of warriors. When added to the thousands of weapons and magical equipment options, the combinations become endless.
The comic book look and feel to the game canmake the story seem linear and stale, but the tongue-in-cheek humor will keep the player engaged.
As you progress you will complete exciting adventures, level up, collect gold and obtain honor. PVP battles are your way to the top of the Hall of Fame if you want to become a living legend.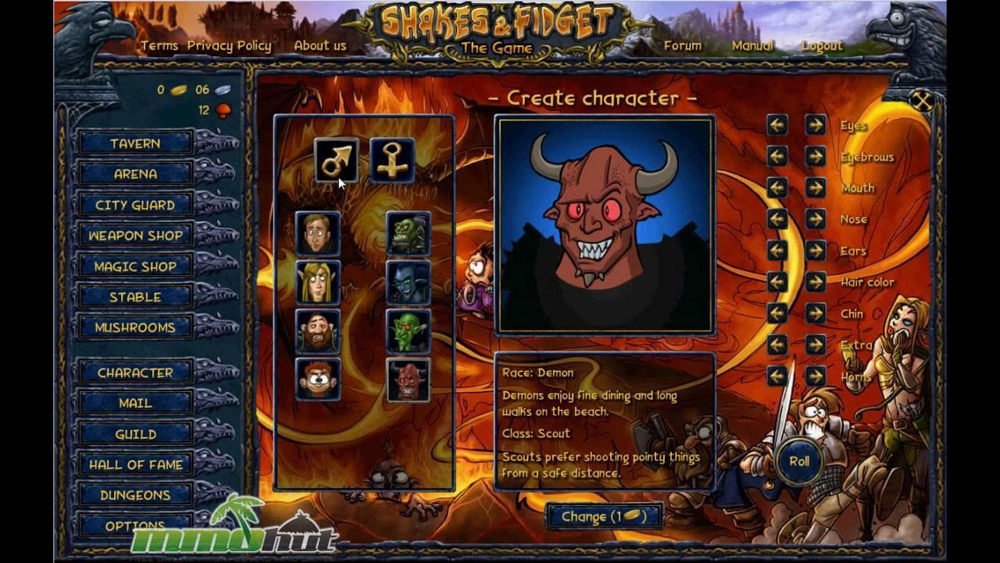 Humor combined with endless play options will make this game fun for dozens of hours.
10. Vindictus
Vindictus 2018 Impressions - Is The Free To Play MMORPG Worth Playing?
This is not your typical hub-based MMORPG. This South Korean based game comes with most of what you would expect from the region.
Classes are gender-locked; however, there are several classes to choose from, each of which has two distinct combat styles to play with. Furthermore, there is a wide variety of character customization options to choose from with a dozen more available for purchase.
The open combat style means you do not have to lock target to attack, and allows the player to grab and use enemies as both weapons and shields.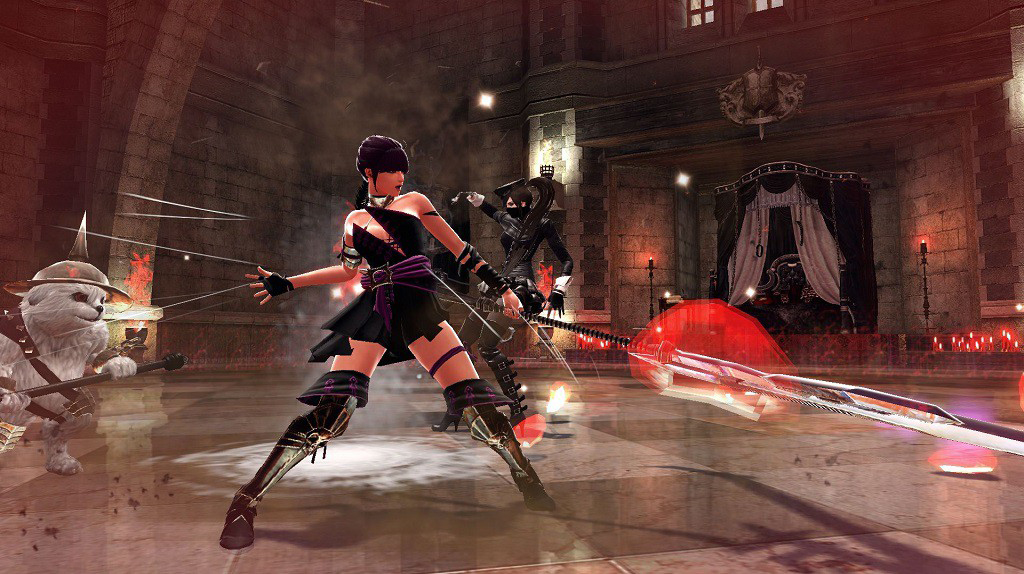 Gender might be locked, but the gameplay looks fluid.
9. Secret World Legends 
The Secret World Legends First Impressions "Is It Worth Playing?"
In a world where ancient myths and legends have come to life, the player will have to find a way to survive and win.
In this secret war, you will have to utilize both weapons and superhuman abilities to overcome the supernatural. It will be your choice – travel alone or with a partner; either way, you will find yourself traveling the world in search of your next mission.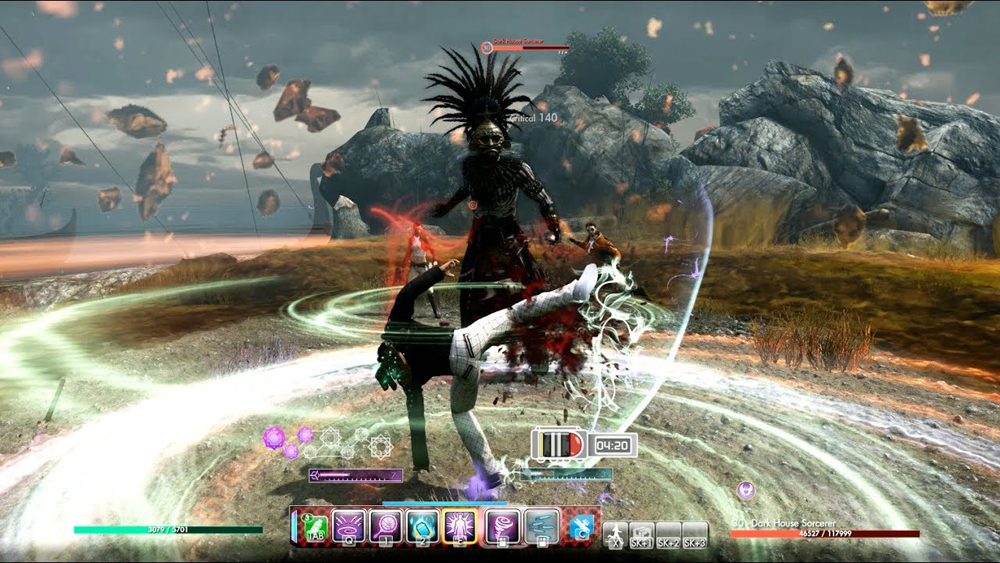 Fighting off creatures is a feature of this game.
8. Blade & Soul
Blade & Soul - First Impressions - How is this Free-to-Play MMORPG looking In 2018?
This eastern MMORPG has a martial arts-based fighting style that keeps the player engaged.
As a student of the Hongmoon School, you witnessed the killing of your teacher by the evil and malevolent Jinsoyun.  From that point on, it becomes a quest for vengeance where your purpose is to develop and build your skills so you can avenge your teacher.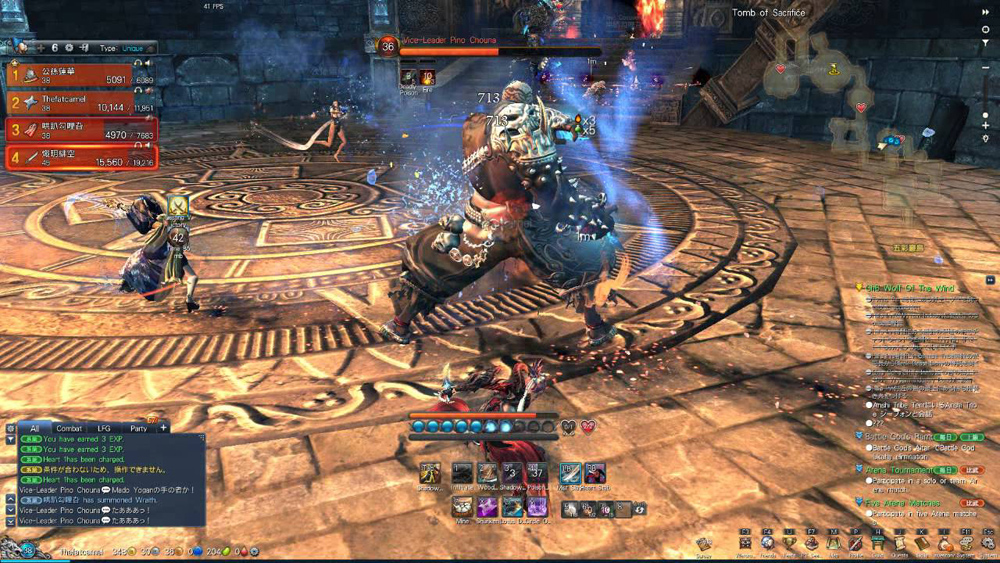 This game is a classic revenge tale.
7. Riders of Icarus
My First Day In RIDERS OF ICARUS - Is Riders of Icarus Worth Playing In 2018?
In a world with near endless mounts, there has to be more to them than just transportation.  Well, in the Riders of Icarus there is.
In this unique MMORPG, you will be able to take the battle to the sky, a battle while flying on your mount. As a Rider, your goal is to collect and train hundreds of different wild beasts and master the skills of aerial combat alone or with a group of friends. 
When you are ready, you will have to fight your way through an epic struggle filled with massive boss battles that take place both in the air and on land.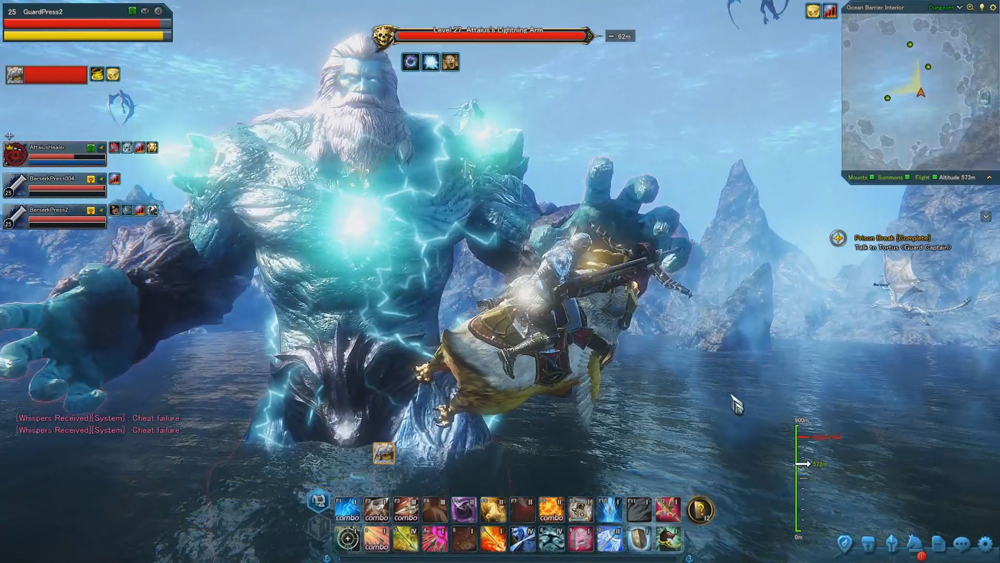 An epic battle scene against a massive opponent.
6. ArcheAge
Archeage Fresh Start Server - First Impressions - The Best Free To Play MMORPG Or Another Disappointment?
Pick between one of two races and up to four classes to explore and conquer the new world. After the collapse of everything, it is up to you to rebuild Auroria.
The gameplay is a fantasy-sandbox where the player can do anything they choose, even build their own kingdom. Gatherers, crafters, and traders drive the game, allowing the player to create everything from trade goods to castles. 
All of these skills will be necessary as you travel the world, fight against powerful bosses and rebuild the collapsed Auroria.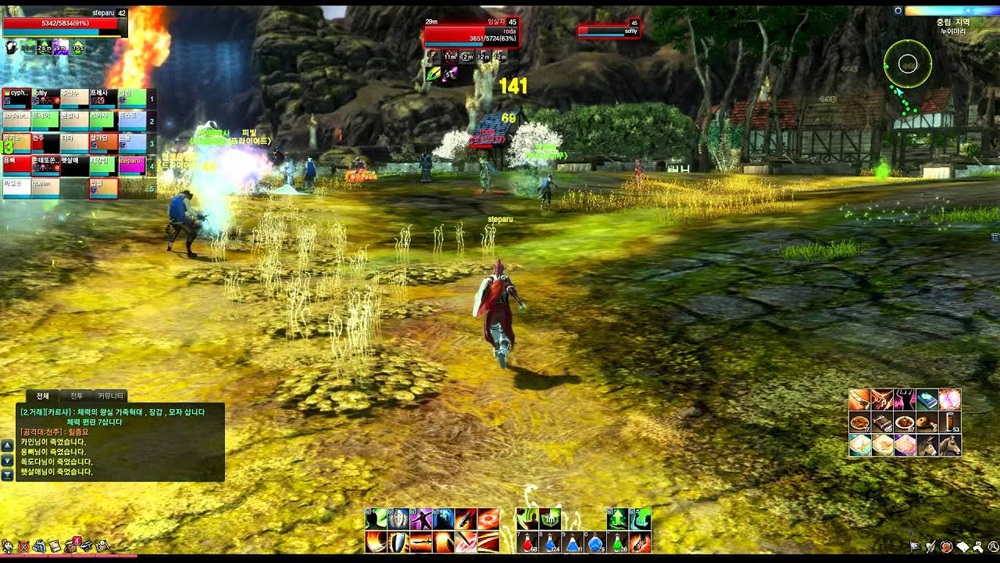 Creating in a sandbox sounds like a fun time to me!
5. WAKFU
Wakfu First Look Impressions - Is It Still Worth It?
This click to move, strategy based RPG is one that will keep you engaged for hours. The massive map alone will take you literally days to explore. 
After you have chosen your class from the nearly dozen options, the rest of the game will depend on you. Travel the world, fighting in both an open world and beautifully rendered instances. 
Build your character up and utilize your skill points to build and balance them to your style of gameplay, but don't forget to stop and think before you attack an enemy. This is a strategy-based game, after all, and strategy will be crucial in order to win in the later levels.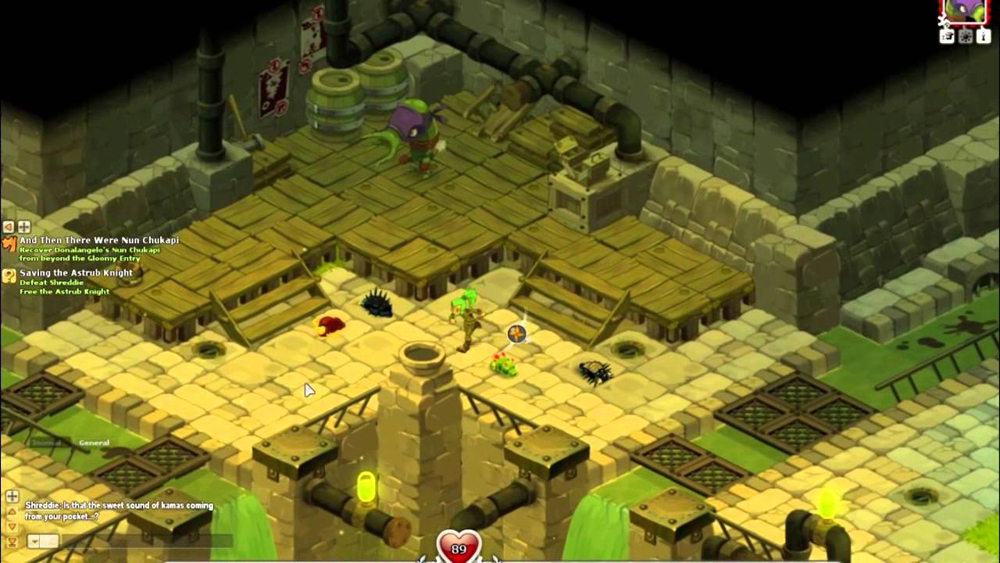 There are many interesting locations to explore.
4. Lord of the Rings Online
The Lord of the Rings Online Gameplay - First Look HD
Choose between four races and nine playable classes as you battle your way through Middle-Earth.
You are able to advance your own hero by developing skills in ten professions and seven vocations, all while trying to earn the nearly 1,000 titles. 
You can choose to play alone; however, if you truly want to conquer Middle-Earth you will need to play with an ally.
You can even choose to play as a servant of Sauron and put your skills to the test against other players in an intense PvMP mode.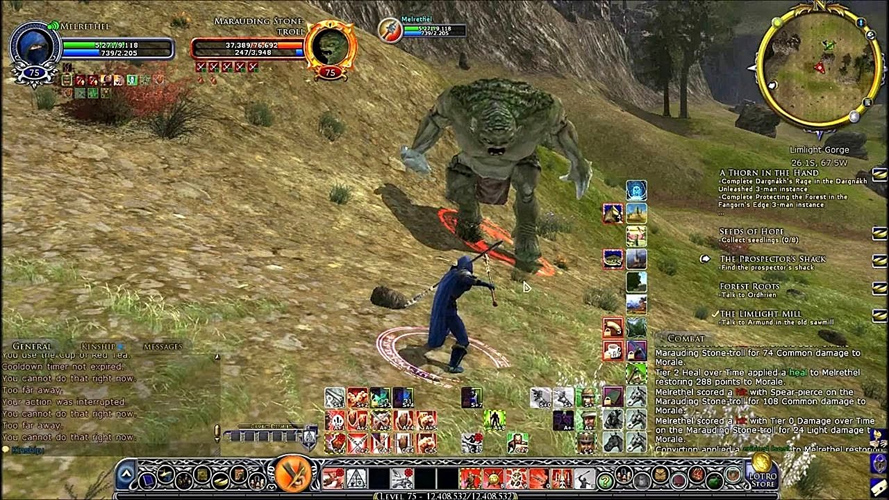 One game to rule them all.
3. Neverwinter
Neverwinter Gameplay Part 1 - Shipwrecked - Let's Play Series
This massive online multiplayer game has a Dungeons and Dragons feel to it. Whether you enjoy the tabletop version of the iconic series or you enjoy reading the epic stories, Neverwinter will be able to keep you engaged.
This strategic game will require planning at every turn. As you fight your way through the Forgotten Realms, every attack, ability, and dodge will require planning if you want to battle effectively and win.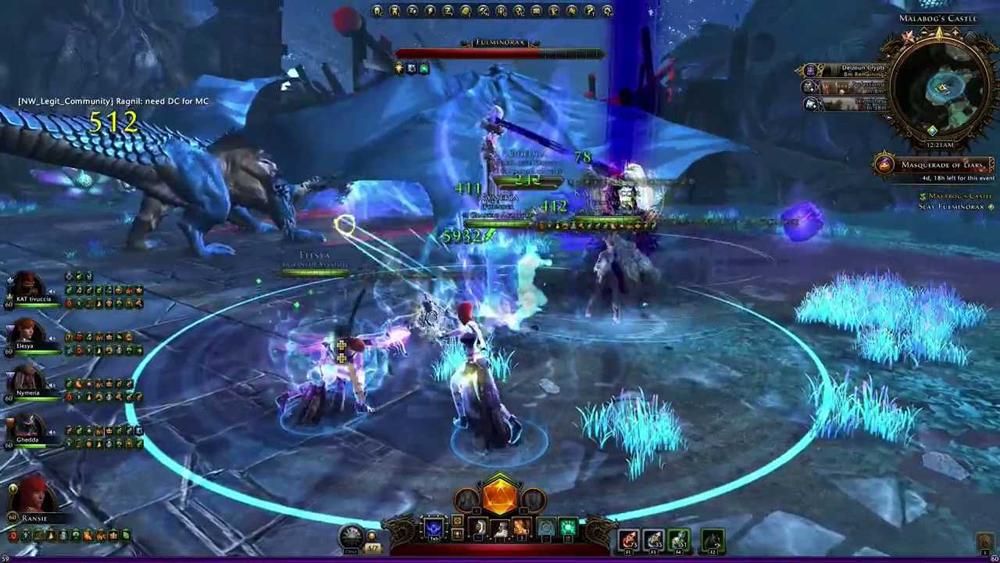 Neverwinter is coming.
2. Star Trek Online
Star Trek Online - Does It Suck?
Do you love space? Are you excited to have your chance to explore the final frontier? Well with Star Trek Online you will have your chance.
This is the first time that Star Trek has been brought to players on a truly massive scale. You will be placed into the captain's chair and will be in command of your own crew. You will be able to explore new worlds and battle against new enemies as you fight to go where no one has gone before.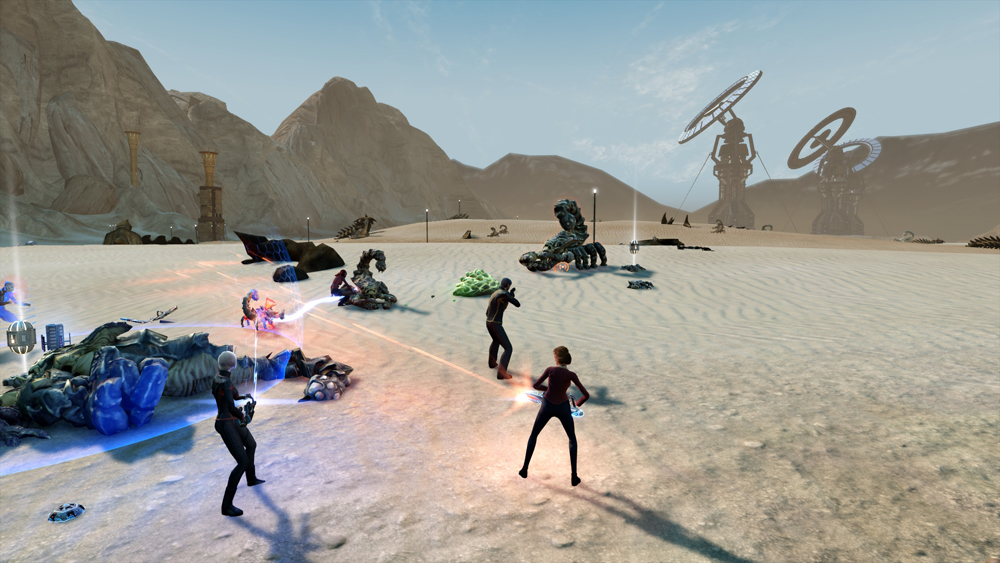 The gameplay is out of this world.
1.Defiance
Let's Play Defiance (MMO) - Part #1 - Getting Started
Defiance is a nearly endless world where you interact with thousands of other players. This open-world shooter pits you against the other players as you all scour the futuristic transformed Earth.
The objective is to discover new alien technologies. Are you skilled enough to find the tech and win the battles?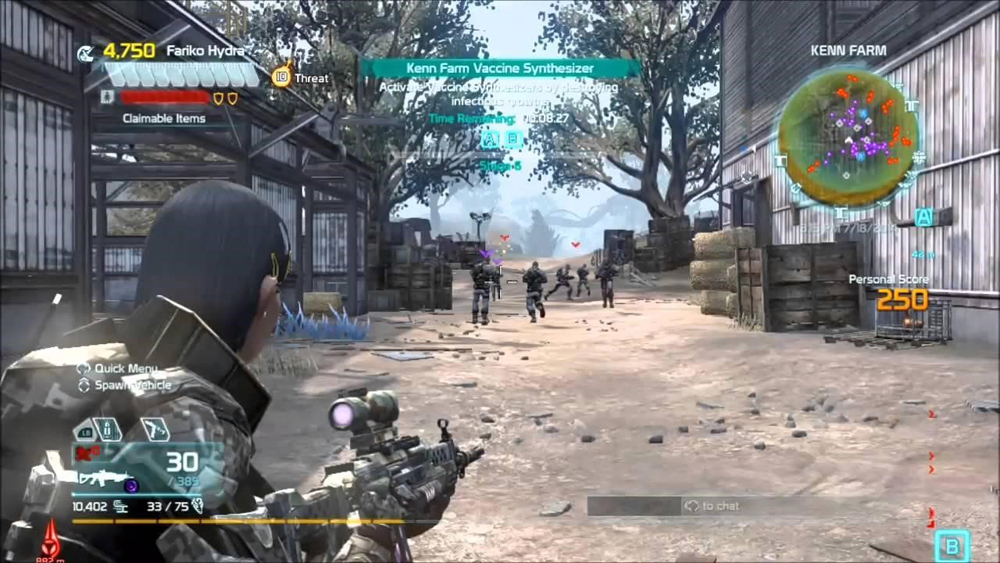 Use strategy with those FPS skills to discover technologies and save the world.
These other articles may also interest you:
Image Gallery