RPG or Rhythm game - Why not Both? New, The Metronomicon
Updated: 01 Oct 2016 4:24 pm
A few of the awesome characters, seen from up close during the game
The Metronomicon came out on the 29th of September.
The Puuba team have a history of creating peculiar  and obnoxious games, and they don't fail to deliver this time, either.
Danny Garfield is about to release his new game, 'The Metronomicon', at the end of this month, and I for one can not wait for it to be here. With a vast soundtrack, this game is going to fuse fast-paced rhythm games with the character-centric RPG in what is bound to be an amazing result.
An odd combination of genres that culminates in a strange plot.
So imagine an epic boss battle you need to unlock a new part of the story, right? Except now, instead of hitting 'x' to hit the monster, you need to dance to a perfect rhythm in order to use your abilities. Ain't that funky?
You're going to play as the first graduating class of 'rhythm dance academy', where you allegedly learned to 'harness the power of music' in order to defeat monsters that show up at parties which have been crashing into our world and destroy everything around.
The storyline sounds crazy and silly, and it feels like it's gonna be very refreshing to play. The game will be structured in five dungeons. There are fifty songs in total that you can play, each spawning a mini-boss at the end. Each character has different abilities; always figure out the best character to use at all times.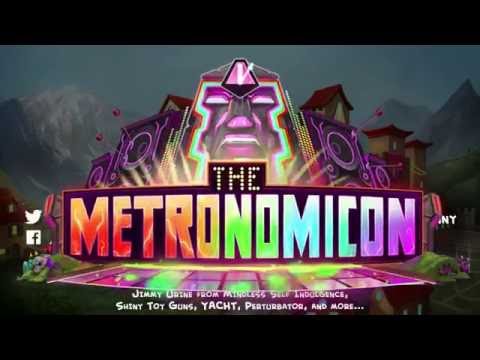 The Metronomicon - Release Trailer
Everything meshes together into a bizarre yet fascinating game.
There's a lot to take into consideration when making your strategy for this game, especially when it comes to creating the perfect combination of abilities for your characters. It's truly the 'best of both worlds'.
Even the animation lives up to the rest of the game. With amazing, vibrant backgrounds and interesting, retro-looking characters, everything about this game strives to captivate.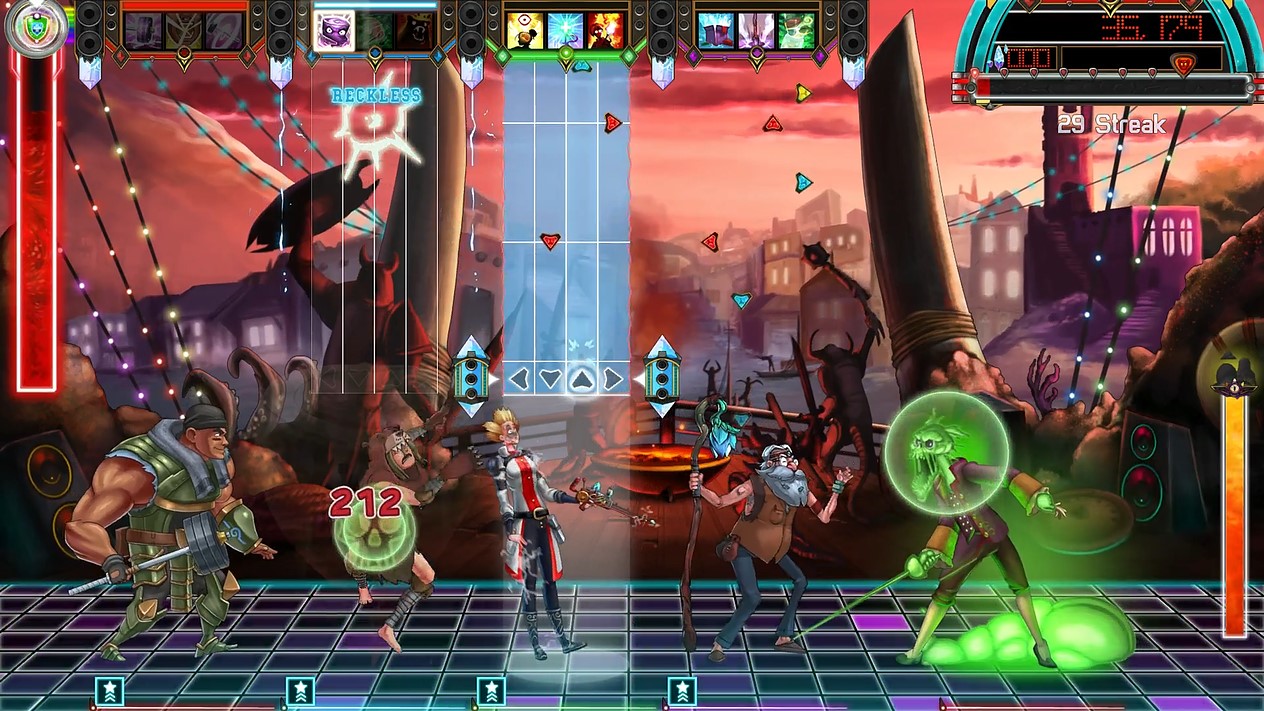 Four characters during a 'battle' scene
You can order the their official site, where you can also check out some more about the plot of the game itself - Not to mention, if you go now, you can still join their giveaway and maybe win a copy of the game.
Also, while you're at it,  why not check out some of these articles, too?
1. Ori And The Blind Forest
2.Final Fantasy XV - Latest Developments
3.The History of Video Games: 11 Interesting Facts You Didn't Know
Image Gallery