The Best E3 2018 RPGs
Updated: 17 Jul 2018 8:56 pm
My top picks to look out for in the coming months
The Best E3 2018 RPGs
Now that E3 2018 is over, it's time to sift through all of the new RPGs and figure out which are the most outstanding. Instead of having to search through tons of E3 politics and sponsored ads to find what you want I have done the work for you. Here is a list of the best E3 2018 RPG's.
15. Kingdom Hearts 3
KINGDOM HEARTS III – E3 2018 Frozen Trailer
Kingdom Hearts 3 is a new installment in the Final Fantasy meets Disney action RPG saga. Play as Sora, joined as usual by Donald Duck and Goofy to take on the heartless and meet new friends along the way.
This time we get to meet the stars of Big Hero 6, Frozen, Monsters Inc., Tangled, Toy Story, and old friends like Herc as well. KH3 will be available on PS4 and Xbox One January 29th 2019.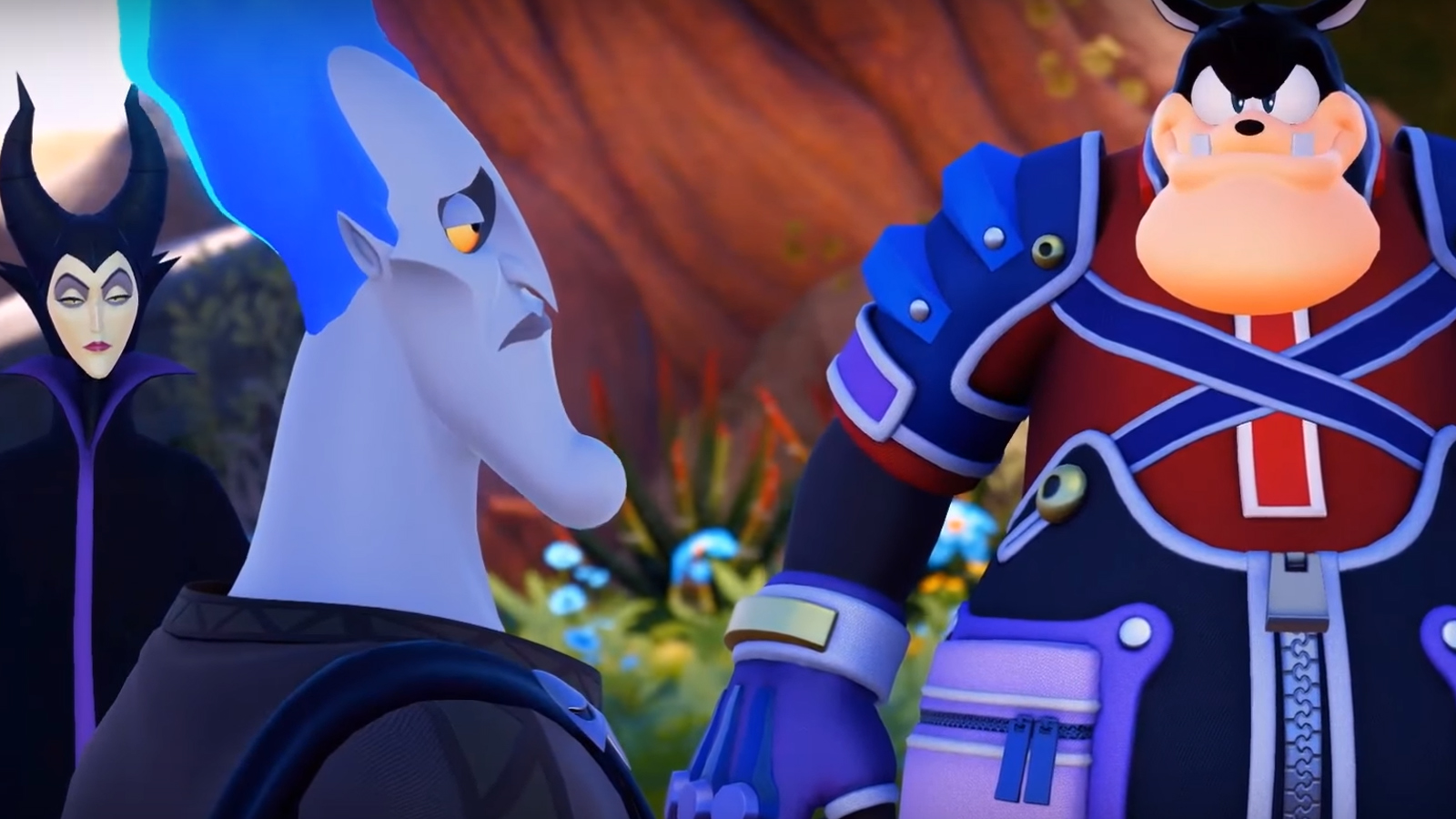 The same game fans love: Fight against new and old villains as well.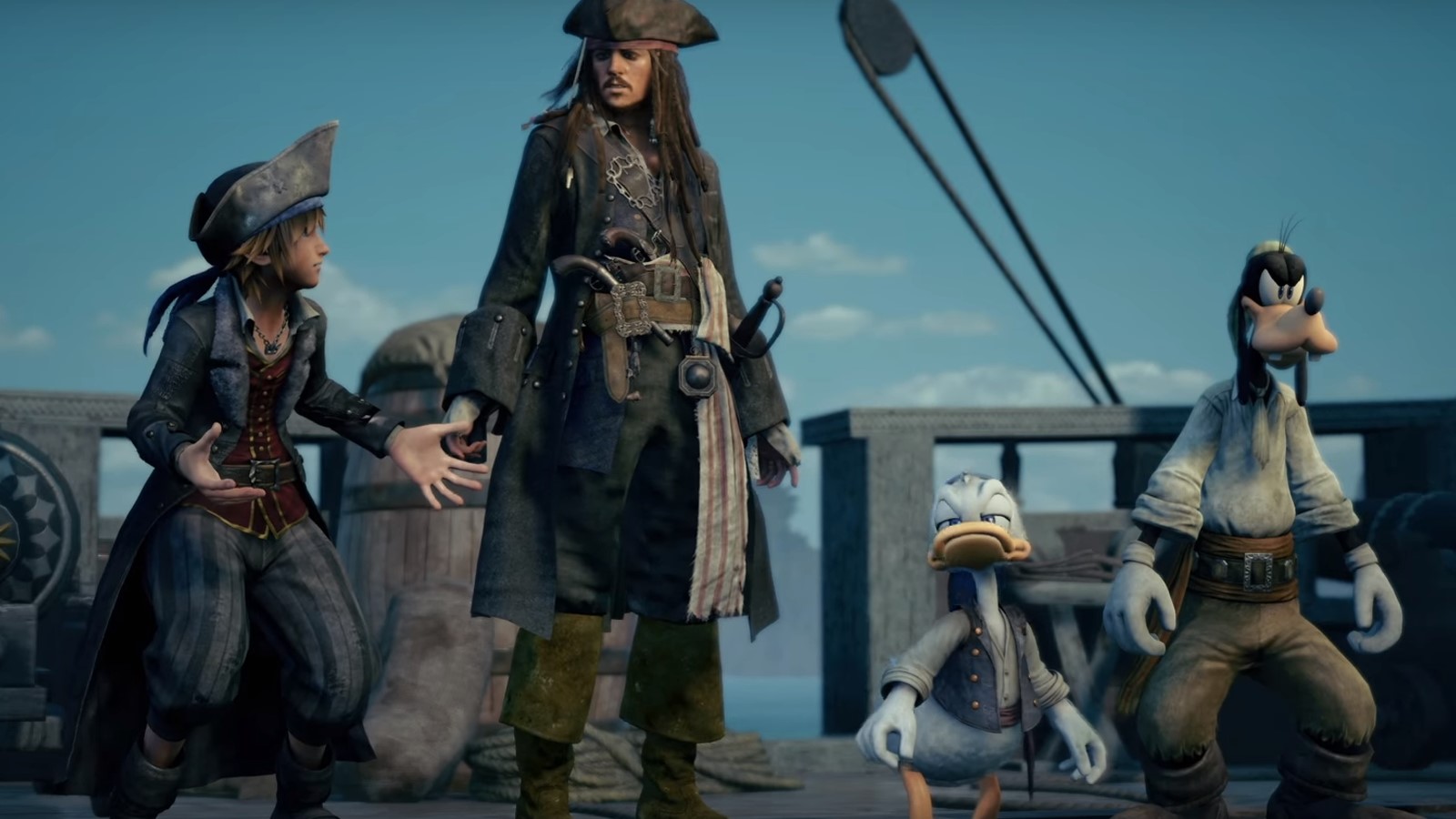 With new features to set it apart:Experience new naval combat with Jack friggin Sparrow.
14. Anthem
Anthem Gameplay Reveal Trailer - Bioware's Destiny Game Xbox One X Gameplay
Anthem is a new online multiplayer RPG that takes place on a hostile planet of the same name. In this game you pilot superhuman exosuits called Javelins across a shared open environment.
Javelins will come in different customizable types including the balanced Ranger and the hulking Colossus. Bioware also revealed that the game world will be constantly changing through events called Shaper Storms. Anthem will be released on PS4, Xbox One, and PC February 22nd 2019.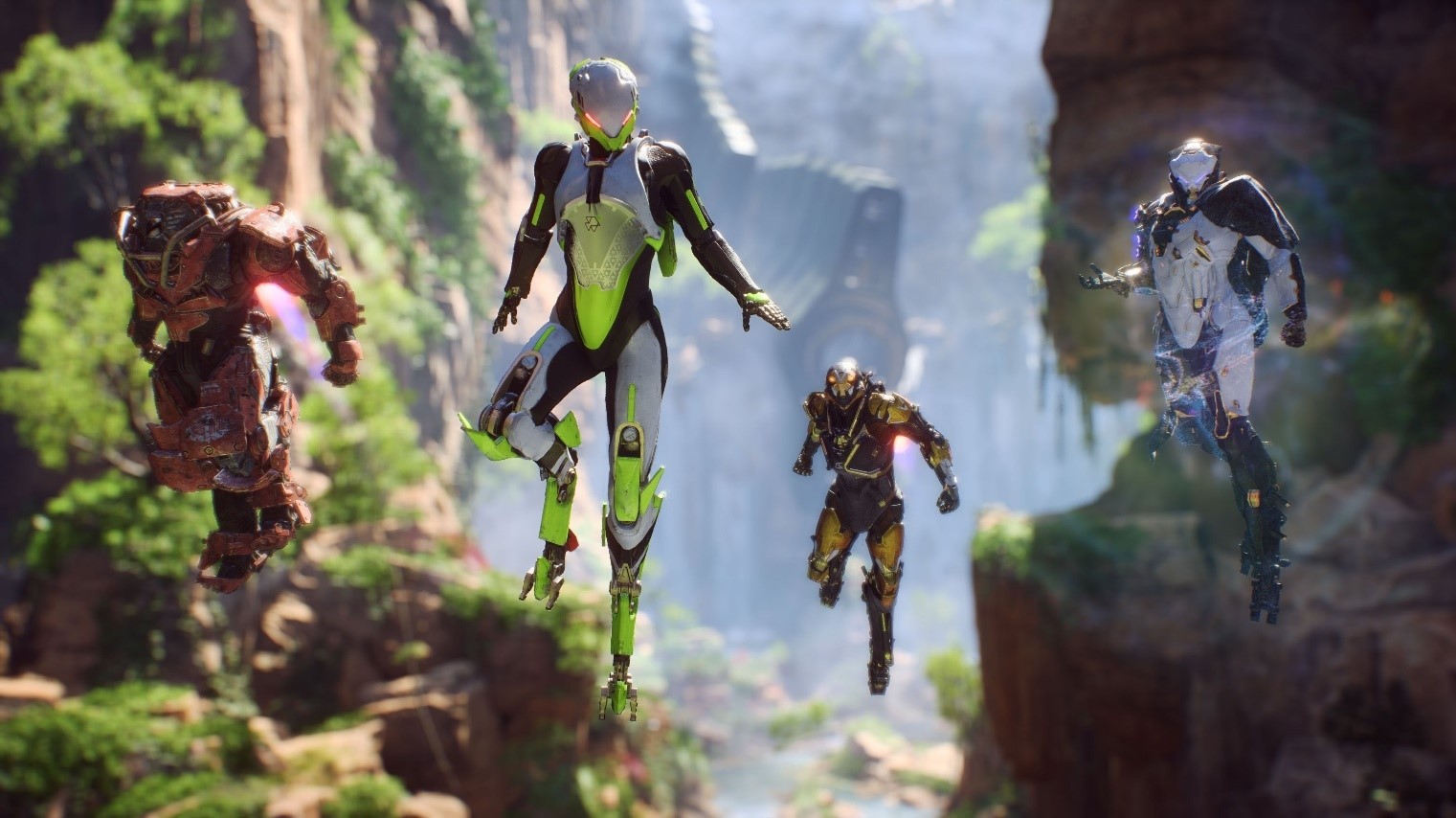 Customize your Javelin: Choose your favorite flavor of Ironman each with unique abilities.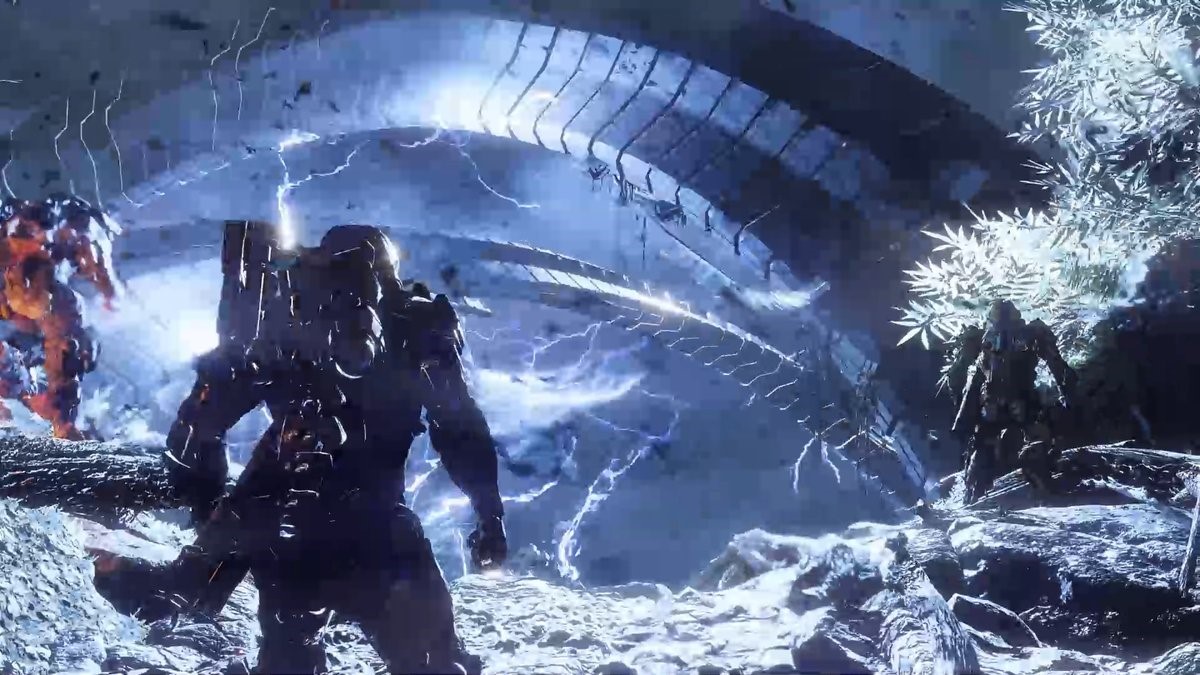 Violently changing open world: I hope those suits are insulated.
13. Wasteland 3
Wasteland 3 - A Frosty Reception
Wasteland 3 is the same turn-based combat as always now in an icy postapocalyptic Colorado. You are the last surviving member of a Desert Ranger team surrounded by cannibalistic raiders and the savage frozen wastes.
Graphics have had a huge upgrade since the last game. Plus, a change of color palette from the traditional apocalypse browns is always welcome. Expect this on PS4, Xbox One, and PC sometime around December 2019.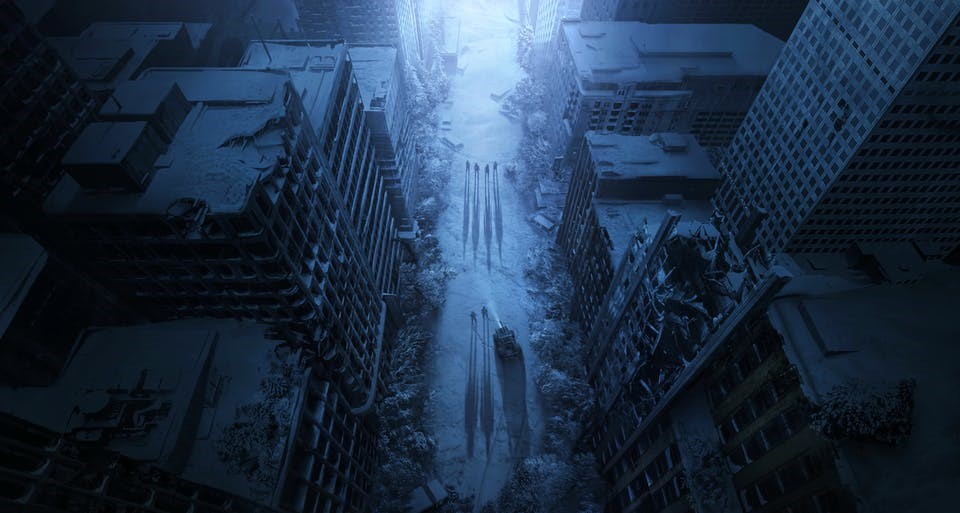 Dark mood and environments:Don't expect a happy ending.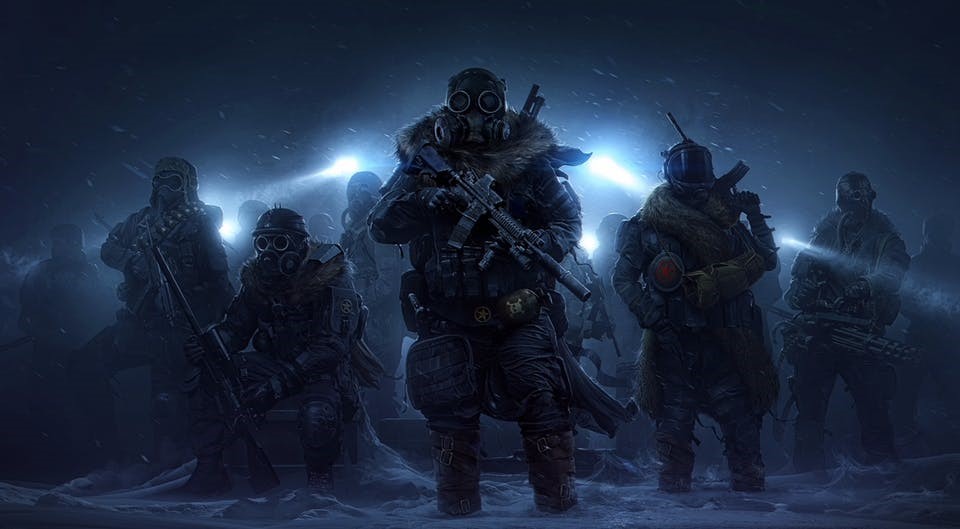 Find allys and fight together: Brick, where'd you get a hand grenade?
12. Rune: Ragnarok
RUNE RAGNAROK - Official Trailer (New Open World Viking Game) 2018
Rune: Ragnarok is the long-awaited sequel to the Norse themed fantasy game Rune. As one of the last humans in a world filled with gods, you must take them on and put an end to Ragnarok
It's really no surprise that a 2-decade old game will see a massive improvement on graphics. What is surprising is the addition of bows, spears, and optional raids with up to 60 people. Ragnarok should be out on PS4, Xbox one, and PC sometime between now and the end of 2018.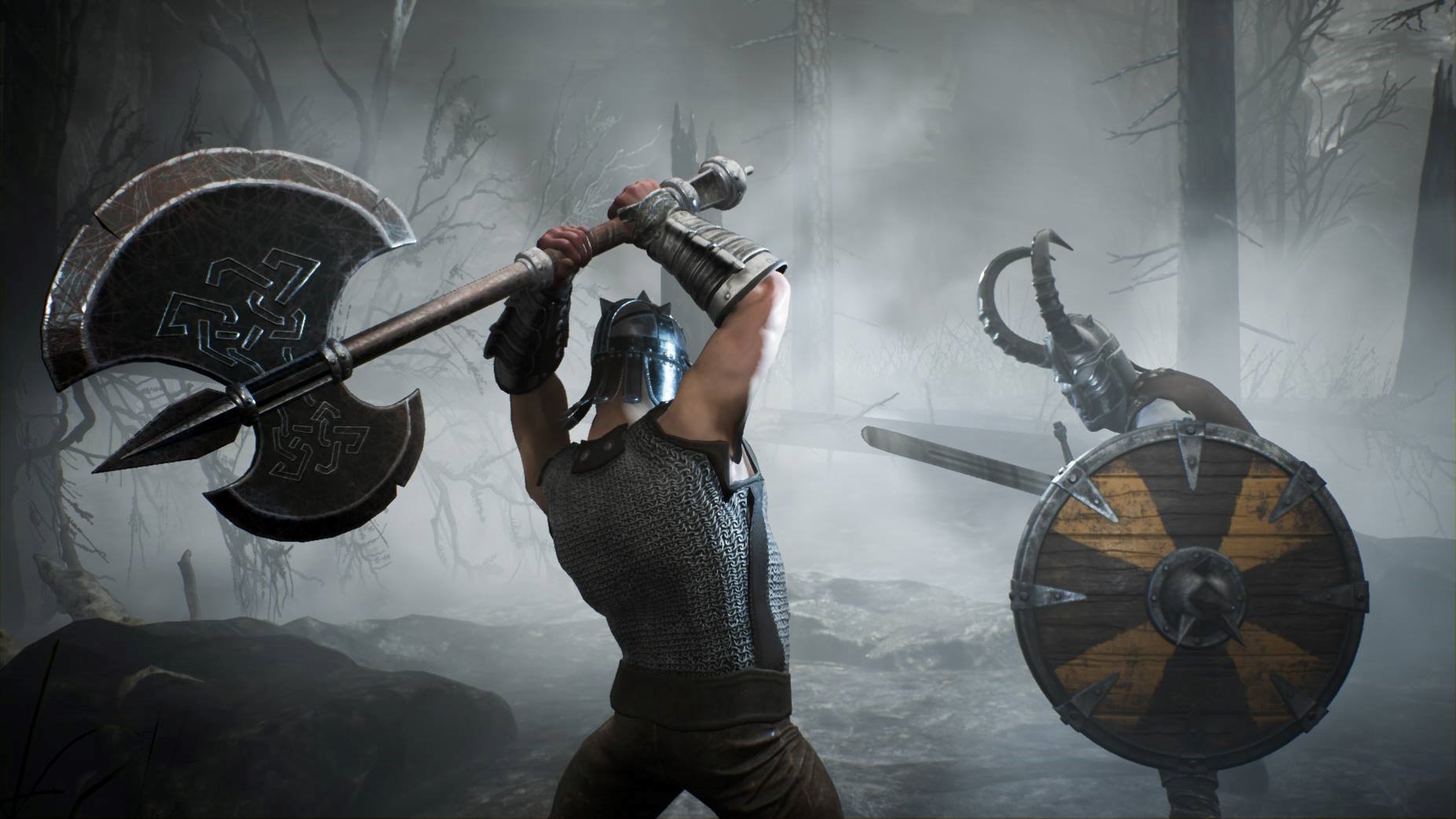 Throw your weapons: Get a quick kill or laugh as your enemy walks around with axe imbedded in his shoulder.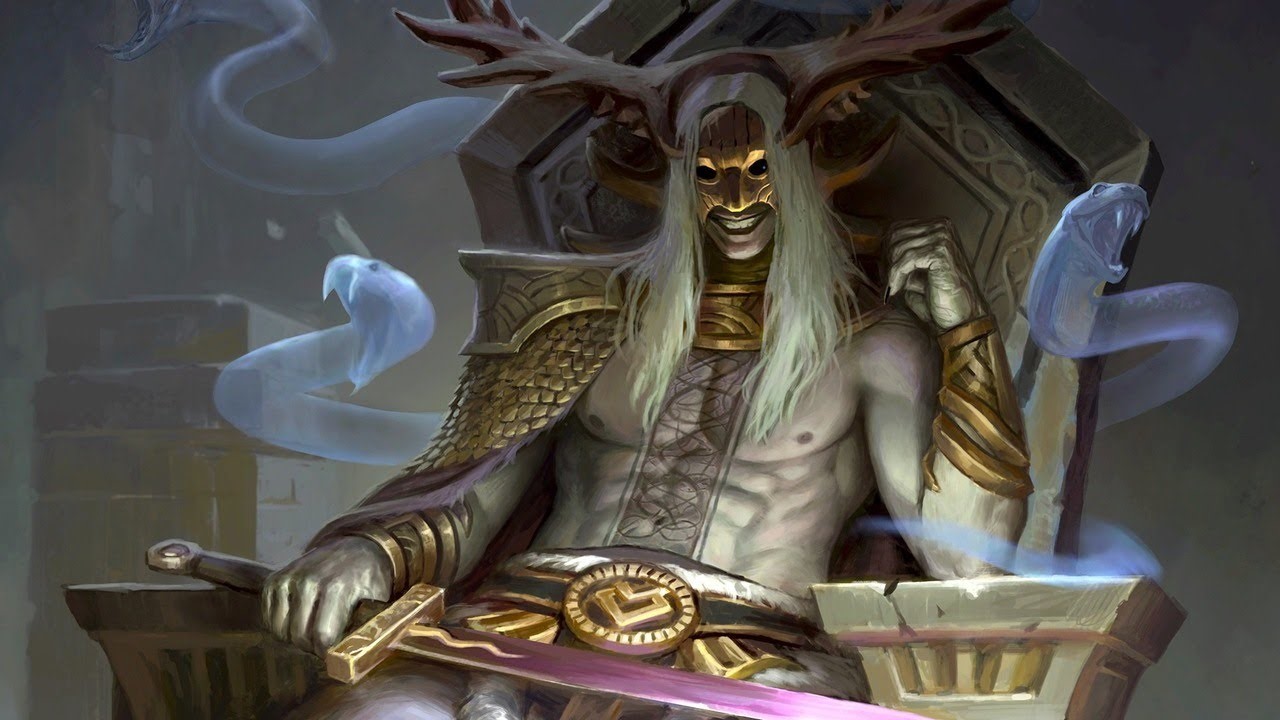 Choose a god: Work for one and wipe the smug look off all the others faces permanently.
11.The Elder Scrolls 6
The Elder Scrolls Online - Official E3 2018 Trailer
The Elder Scrolls 6 is the next installment in the long line of epic action RPGs in the fantasy world of Tamriel. The only hint about what this next title will be about is a gorgeous mountain coast in a 30 second trailer.
Bethesda will begin full development following the release of Starfield. This may put it at a 2023 release date or later but at least we know it's coming.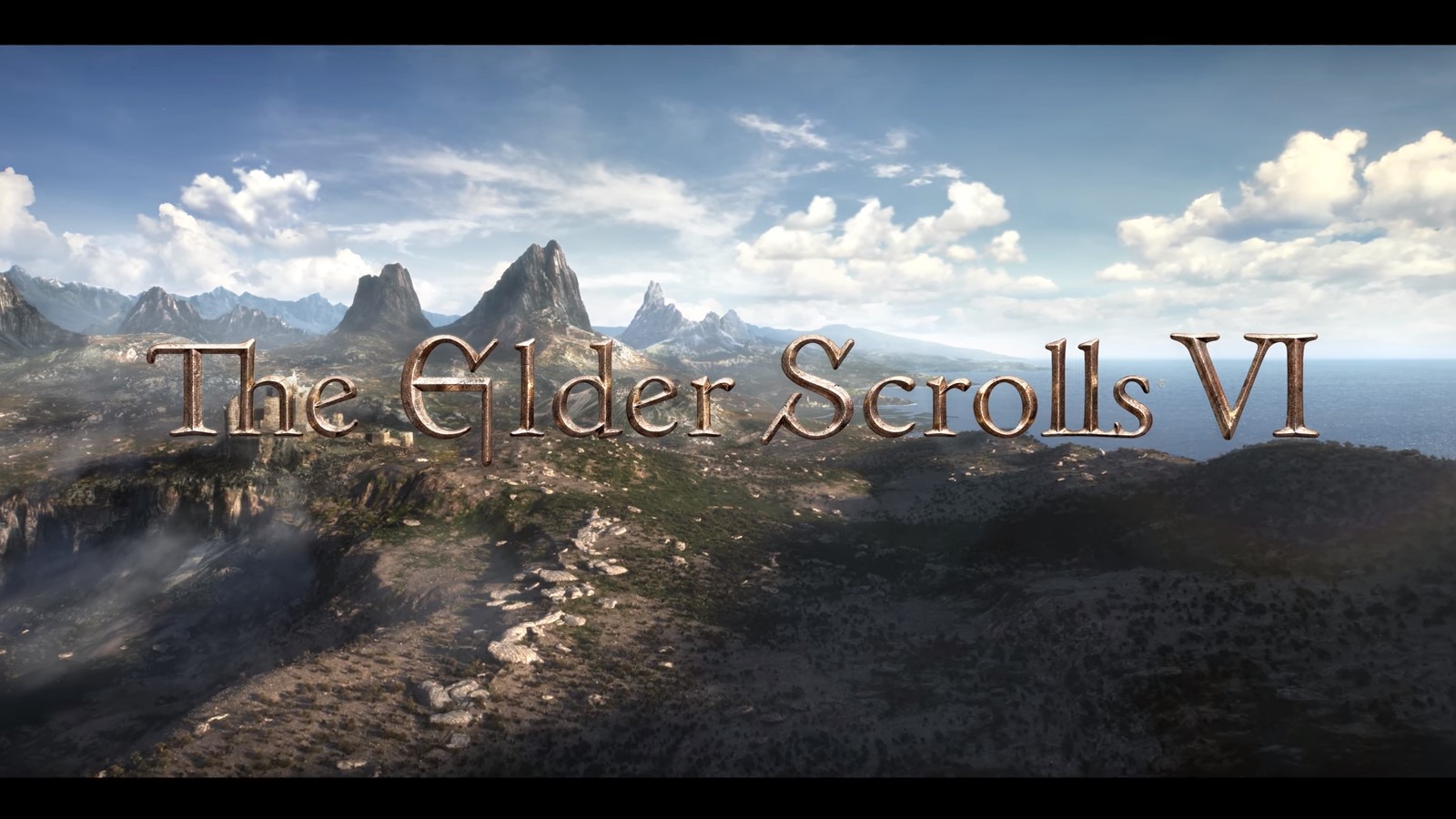 Could be about anything: This image is all the information available on this game right now.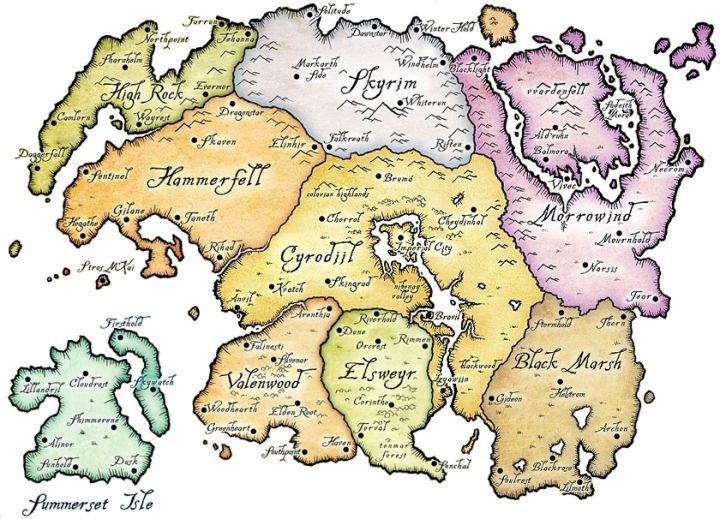 Could be anywhere: Here is a best guess as to where exactly ES6 is going to take place.
10. Starfield
Starfield – Official E3 Announcement Teaser
Starfield is a brand new sci-fi RPG from the creators of Fallout 4 and Skyrim. Gameplay is rumored to be first-person but the game is still in pre-development.
Again, the only clues we get to a setting are limited but we do get a gorgeous view of a space station drifting next to a planet. No Release date is set but development will start following Fallout 76's release.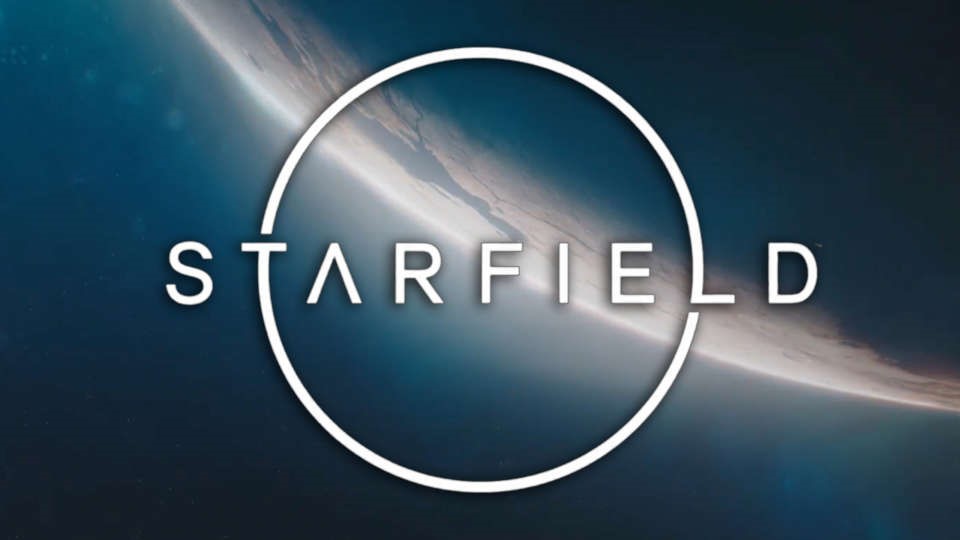 Same as Elder Scrolls: This image is all of the information available for this game right now.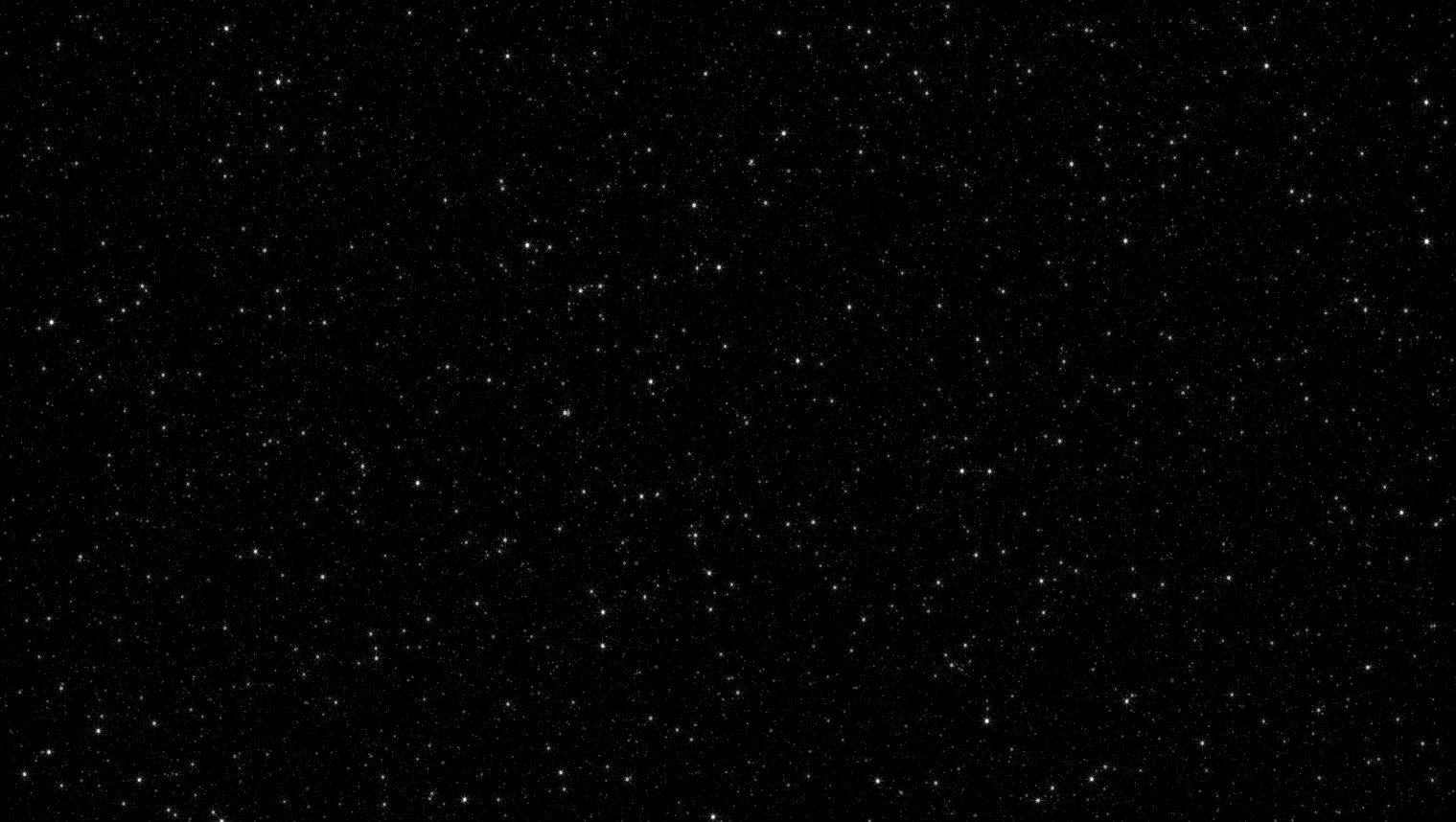 No clue on details: Here is a best guess as to where exactly Starfield will take place.
9. Fallout 76
Fallout 76 – Official E3 Trailer
Fallout 76 is the first ever multiplayer game set in the Fallout universe. 25 years after the end of the Great War, Vault 76 must now re-colonize what's left of the glowing crater that was once the United States.
Now you'll be able to roam the wastes with a party of up to 3 other players and build bases with an improved settlement system. Sadly, V.A.T.S. will no longer pause the game but will still be available to target specific body parts. Fallout 76 comes out on PS4, Xbox One, and PC November 14th 2018.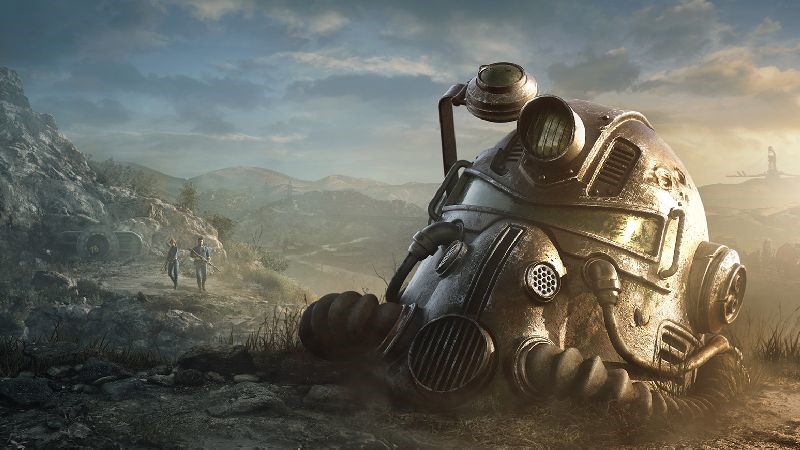 Expect it to be like Fallout 4: Power Armor you find in the game will probably not be hundreds of feet tall.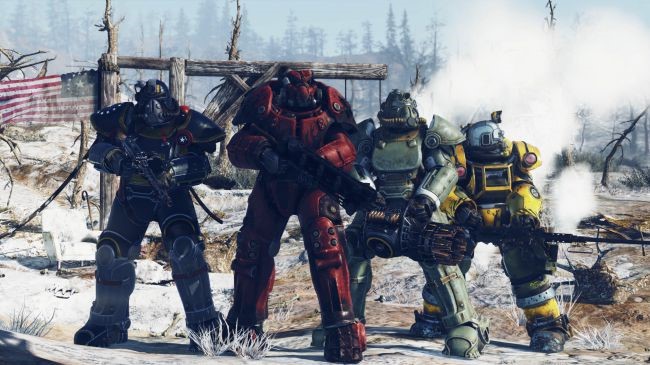 Bring your friends: Become Power (Armor) Rangers.
8. Cyberpunk 2077
Cyberpunk 2077 – official E3 2018 trailer
Cyberpunk 2077 takes place in a dystopian future in a massive civil structure called Night City. Play as your own fully customizable character in a violent, impoverished, drug addled, super city. 
Only the trailer is available to the public but the gameplay is said to be in first-person. Players will be able to make their character look any way they want and their story will be equally unique. Cyberpunk 2077 comes out on PS4, Xbox One, and PC June 2019.
A crooked mega city: Scum so evil they'll let your udon get cold.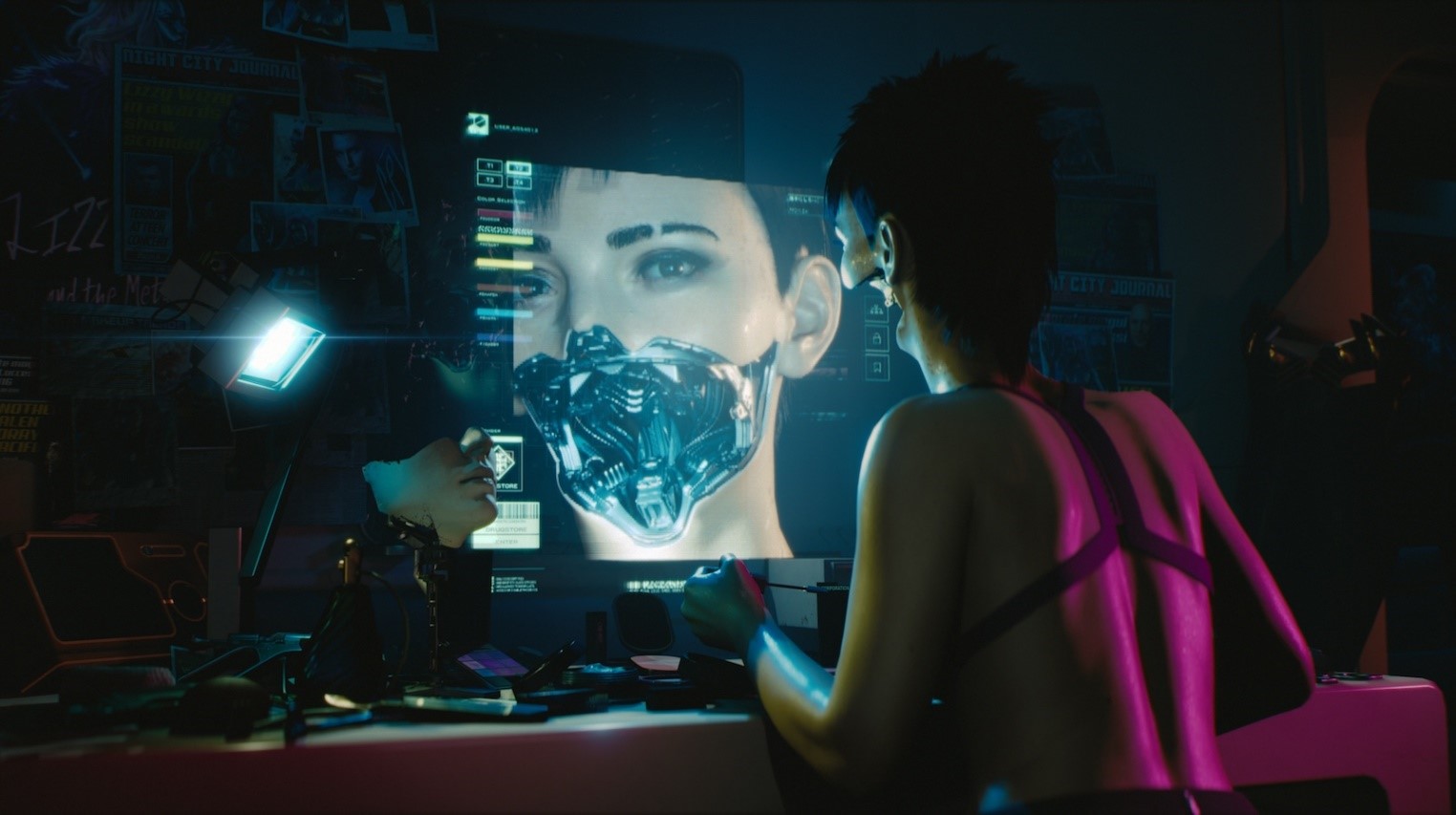 Complete customization: This lady took the features way too far.
7. Pokemon: Let's Go Pikachu! Let's Go Eevee!
Pokémon: Let's Go, Pikachu! and Pokémon: Let's Go, Eevee! Trailer
These Pokemon installments return us to the Kanto region of our favorite monster battle RPG. Catch and battle all original 151 Pokemon in this reimagined version of red, yellow, and blue.
This game focuses heavily on catching mechanics establish in Pokemon Go and expands upon them as well. These games also feature a local multiplayer to play with a friend on the same screen. Let's Go Pikachu! and Let's Go Eevee! are only for the Switch and come out November 16th 2018.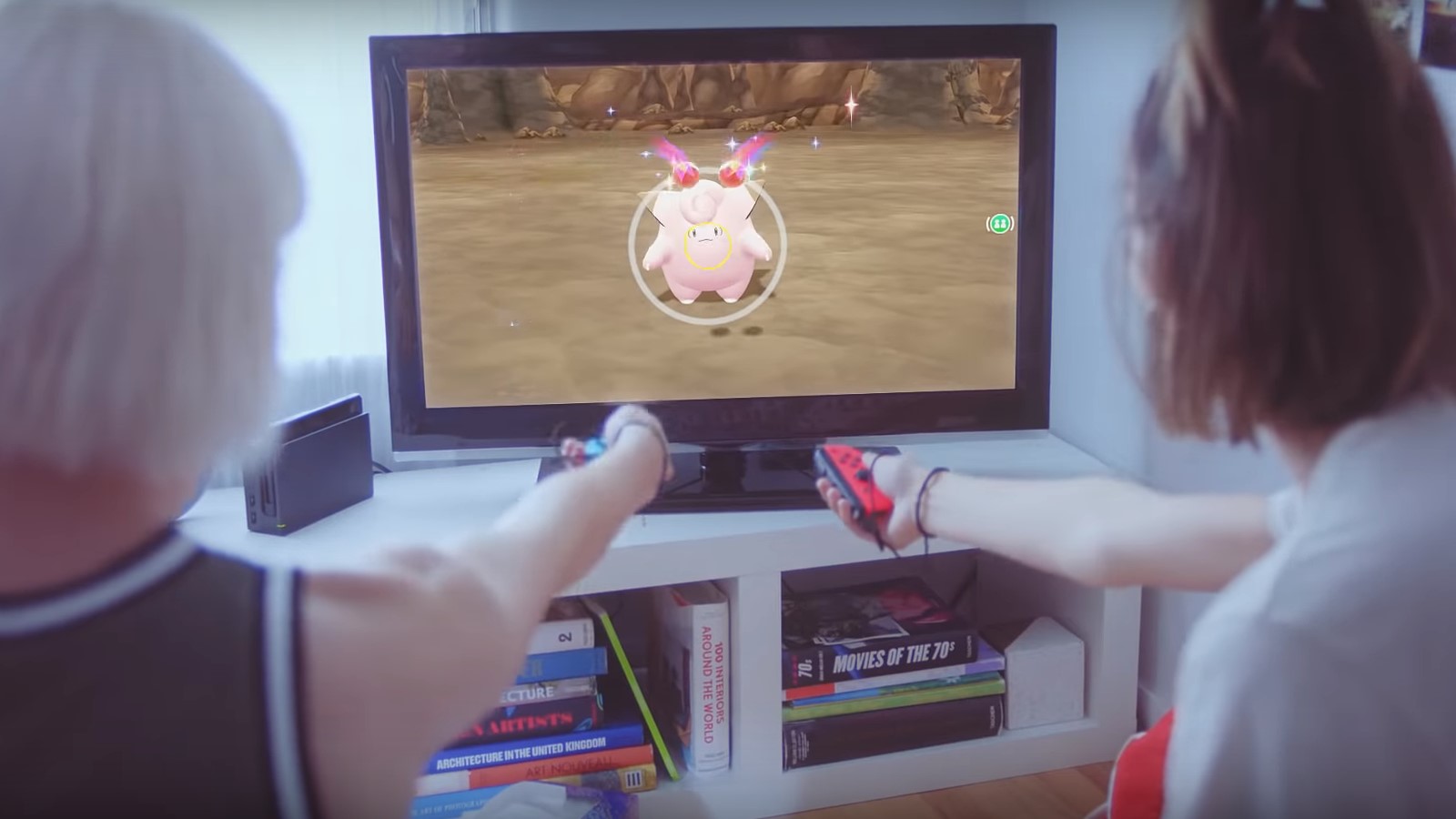 Play with a friend: Somehow catch a single Pokemon twice.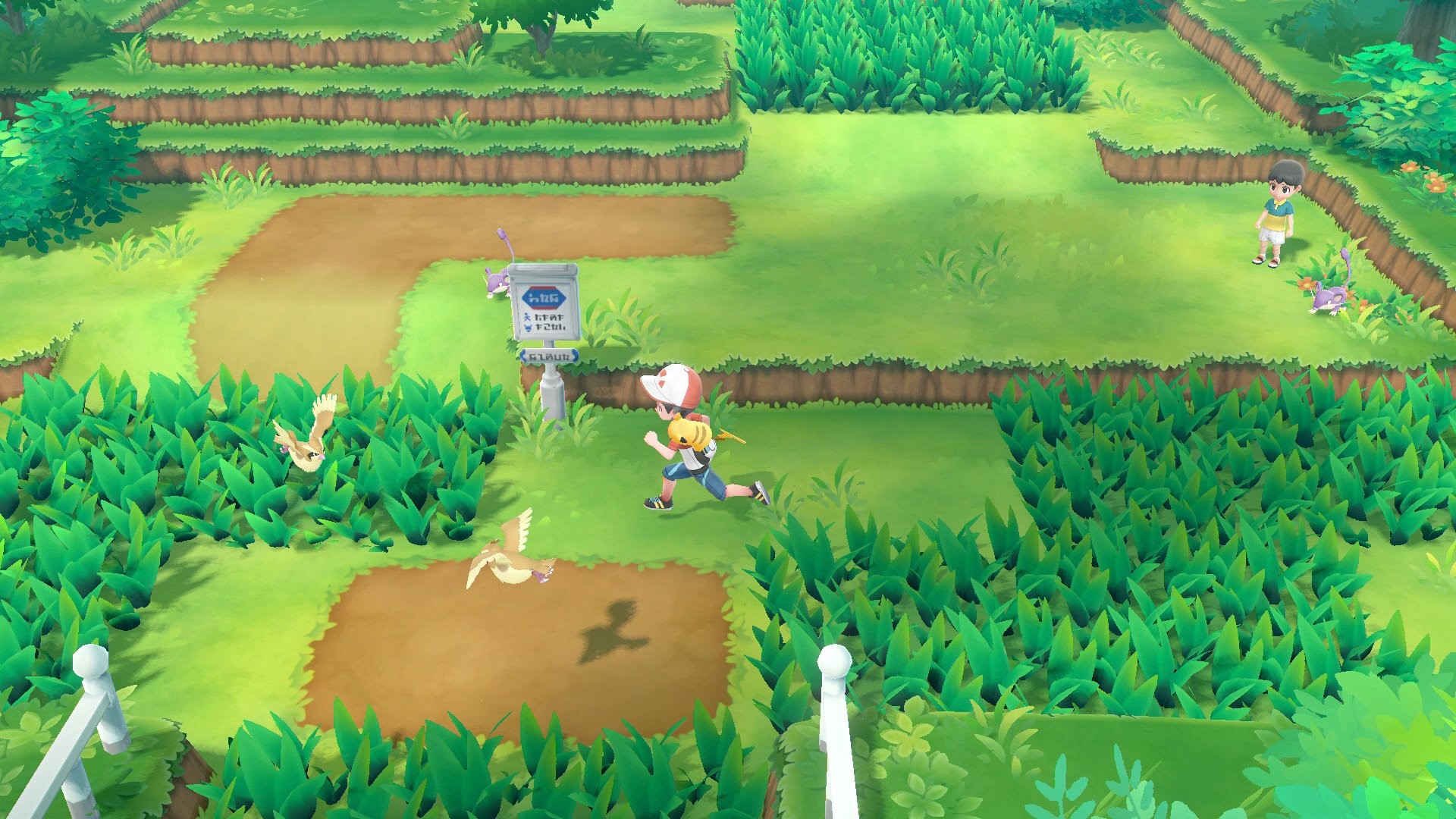 No more wandering in grass: Pokemon are just out in the open now.
6. Pillars of Eternity 2: Deadfire
How Obsidian are evolving Pillars of Eternity 2 | E3 2018
Pillars of Eternity 2: Deadfire is a fantasy game set in the same world of Eora with a story that stands alone from the first. You play as a seer of souls called a Watcher sent to find answers about a god long presumed dead.
Your primary means of travel is by sea with crew management along with it. Also, if you played the first game you can import your save to this one. Deadfire is now available on PC and will be ported to all consoles late 2018.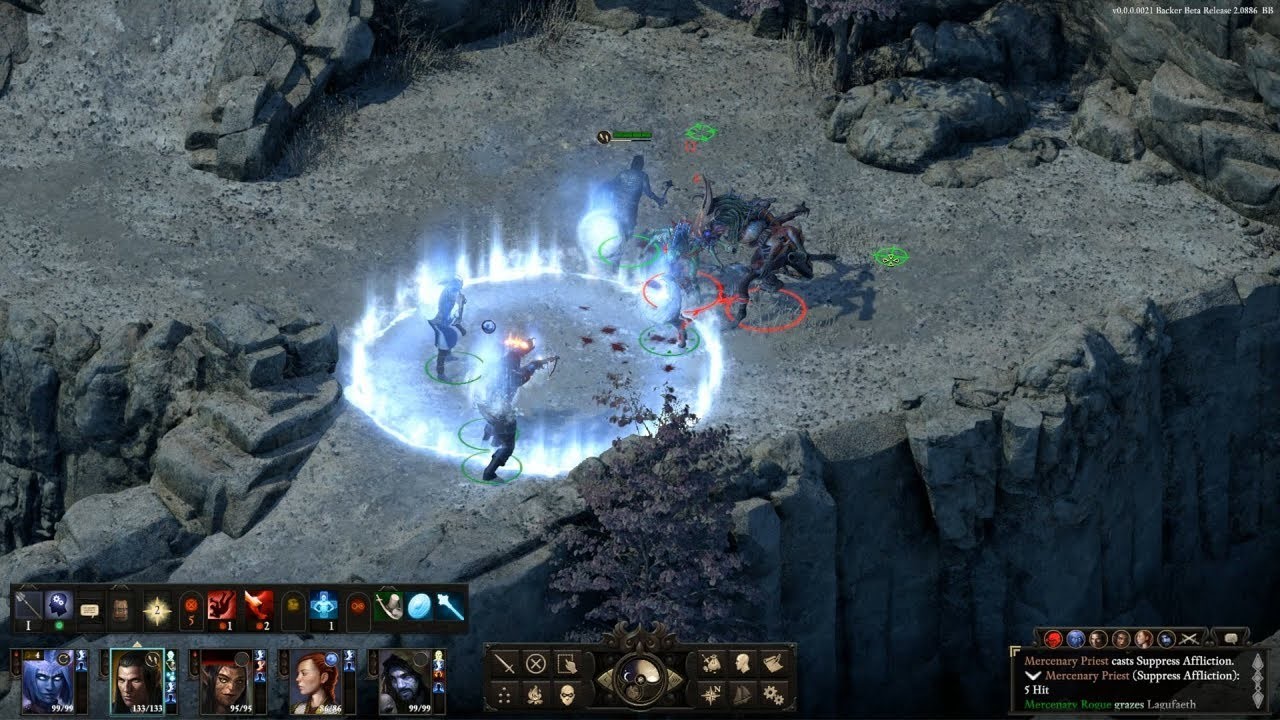 Isometric: Like Diablo but with more time to think because it pauses.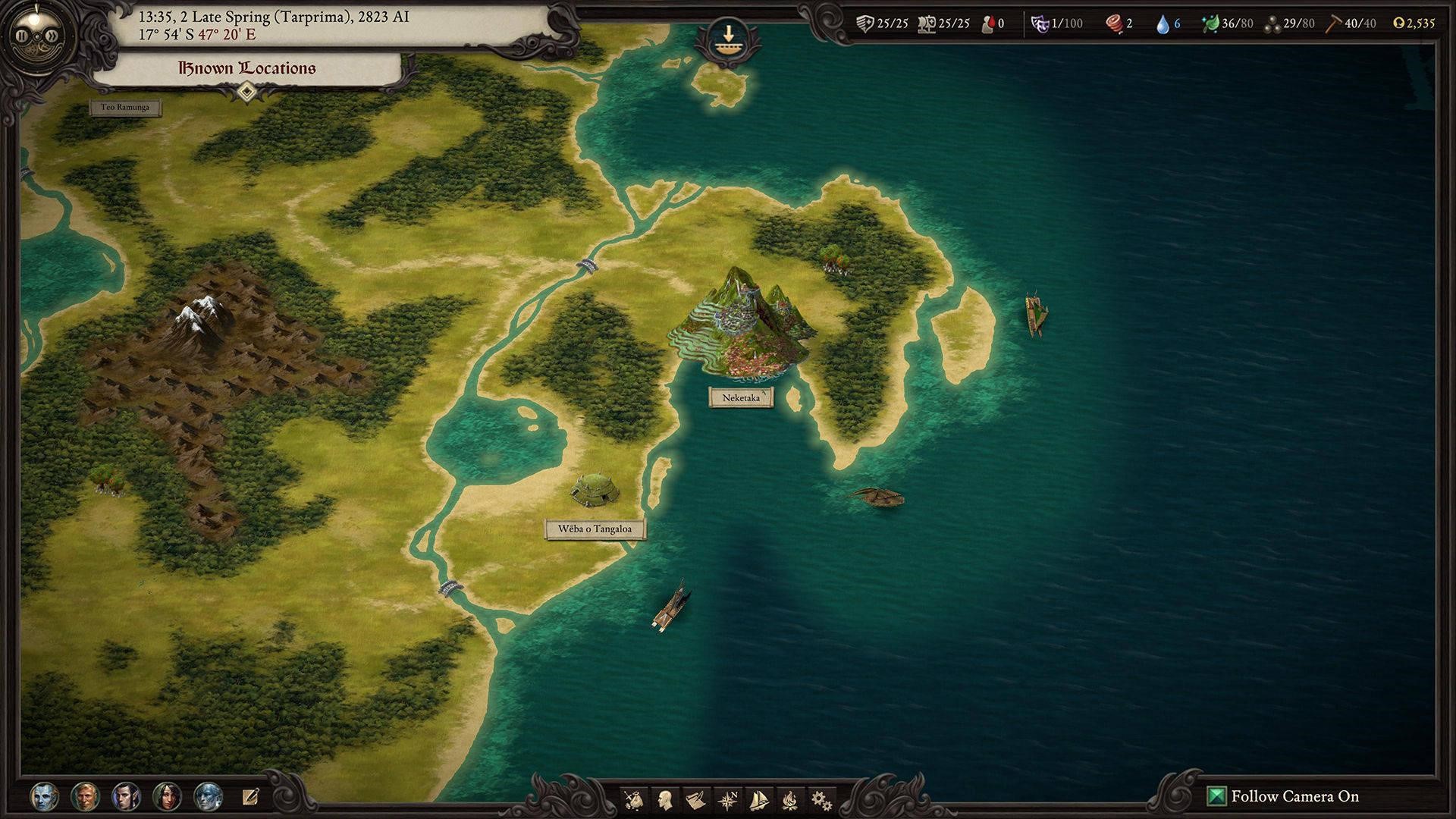 Not completely like Diablo: You get to command a ship.
5. Dragon Quest 11: Echoes of an Elusive Age
DRAGON QUEST XI – "The Legend of the Luminary" (E3 2018 Trailer)
The 80's fantasy JRPG Dragon Quest is back again to save the land of Lotozetasia from the Lord of Shadows. You play as the reincarnation of a former hero and travel around the world to discover your destiny.
This game isn't linked to any previous versions other than the general concept so newcomers won't be missing anything. Dragon Quest 11 is currently on sale in Japan and is set to release on PS4 and PC world wide September 4th 2018.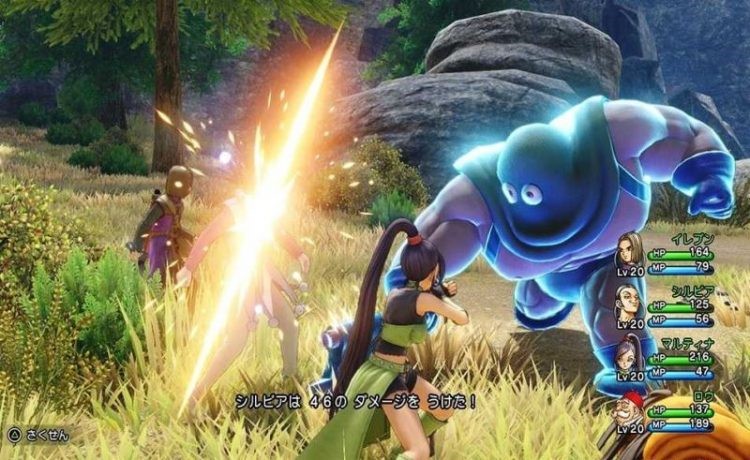 Graphical update on the classic JRPG: Walk off being sliced in half as usual.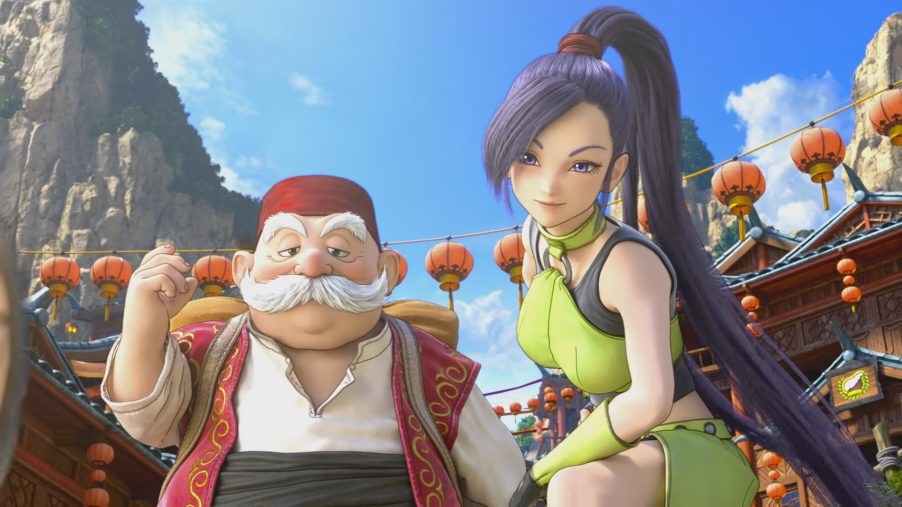 All your favorite JRPG tropes: Characters like old master and hot girl are back again.
4. Nioh 2
NIOH 2 Trailer (E3 2018)
Nioh is a challenging action RPG set in a fantasy version of Japan's late Sengoku period. You play as a samurai fighting various humans and demons to help restore peace to a war-torn nation.
Like most of the games at E3 this one also only has a trailer and limited information. However, Team Ninja did say that this time players would be able to make their own customizable characters. Nioh 2 will at least be on PS4 sometime in 2019.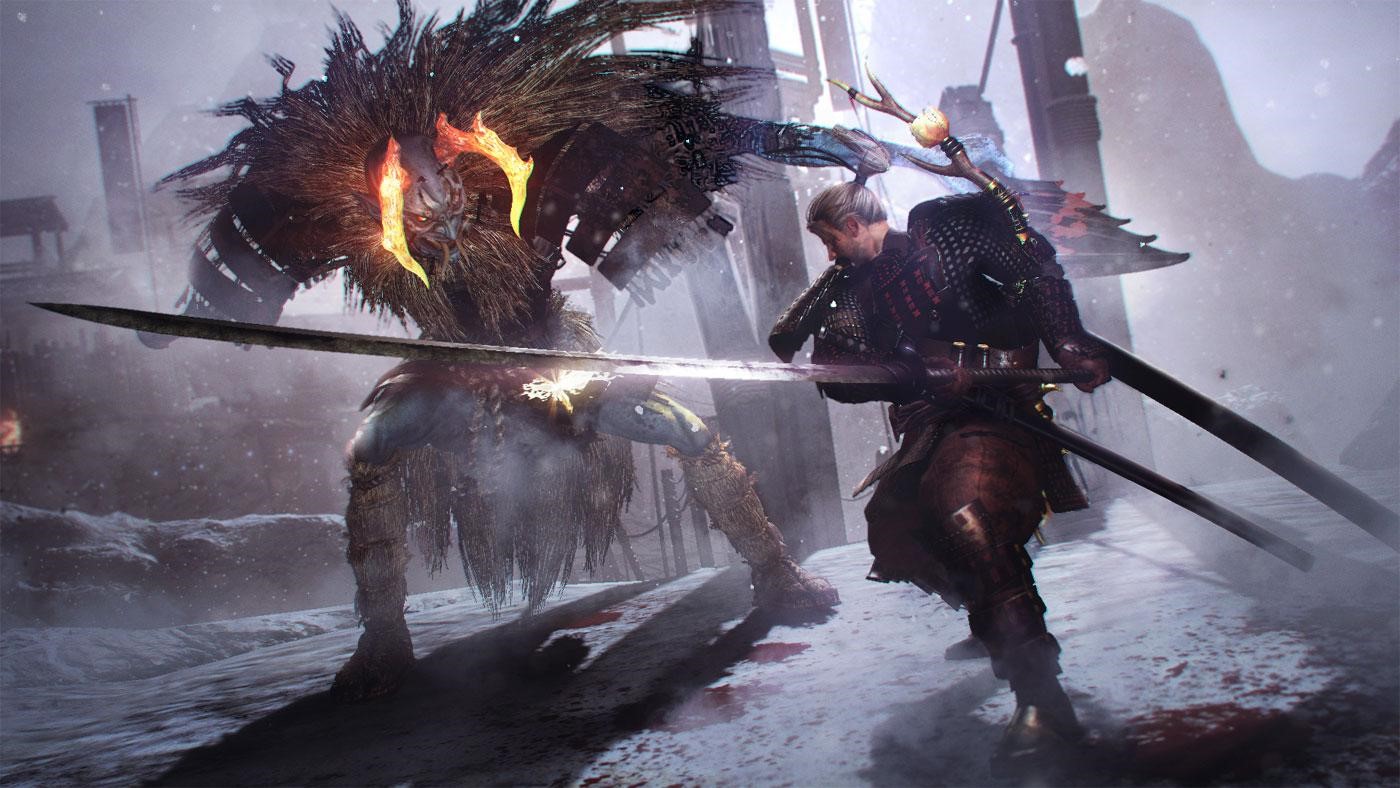 Not exactly historically accurate: Close enough for a fantasy game though.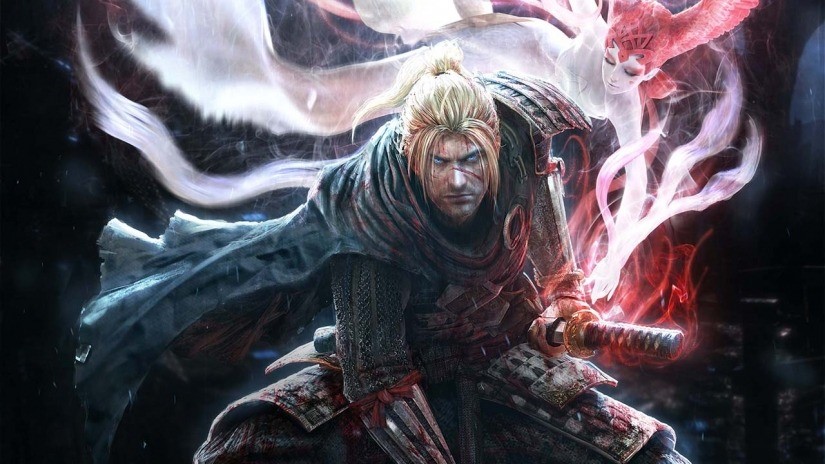 The Irish samurai may not return: No proof but don't bet on it.
3. Star Control: Origins
Star Control: Origins - E3 Trailer
Star Control: Origins is fresh look at the classic sci-fi RPG by Accolade. This game takes place in an alternate timeline from the original games but will still hold all of the original's mechanics.
Origins features a ton a of new aliens to the series as well as a new interactive colony map that let's you fly around on a planet's surface. You can now play skirmish matches online as well. SCO will be available on PC September 20th 2018.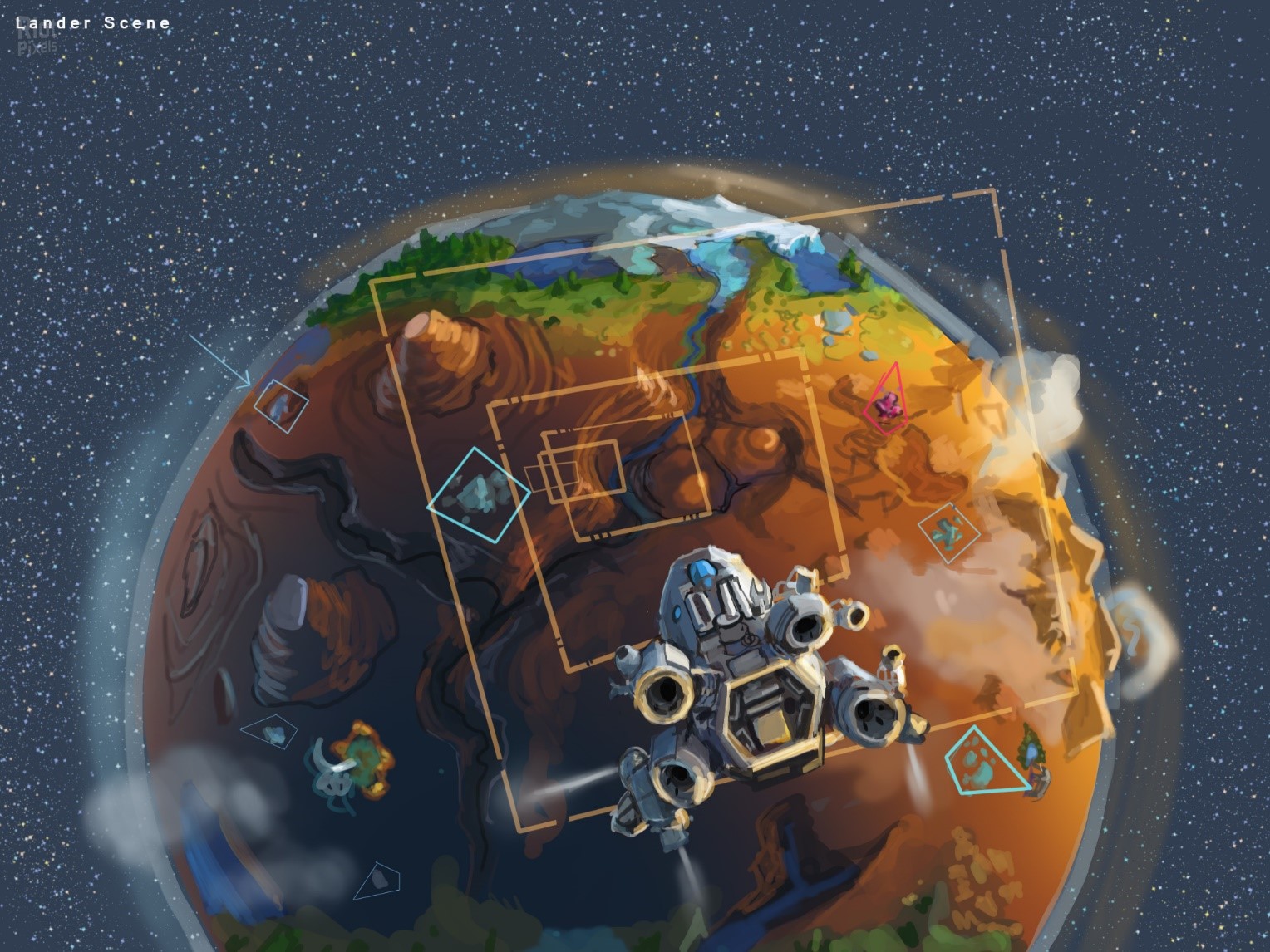 Spore like: I assure you they had the idea first.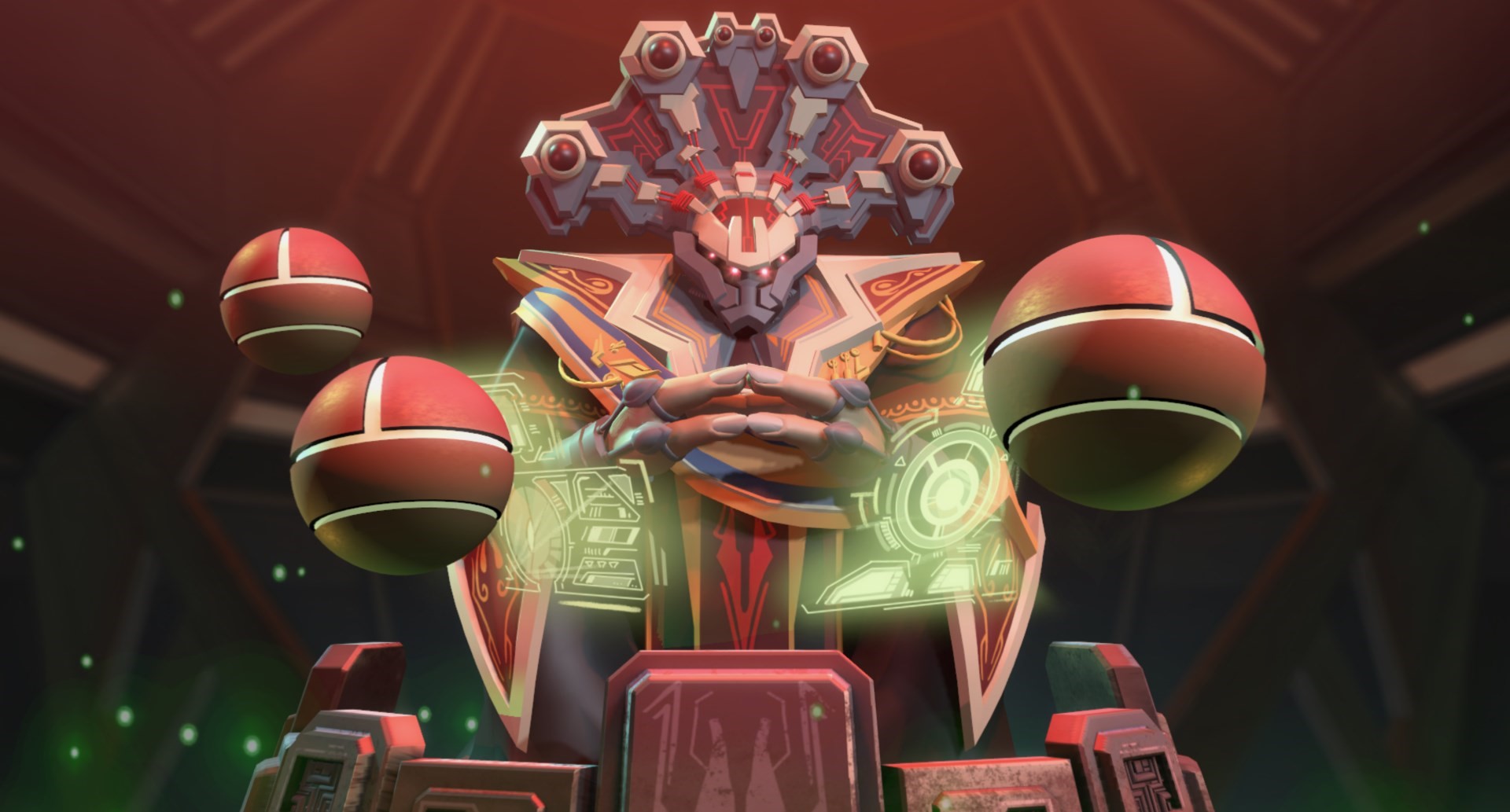 Face off with hostile aliens: Klingons… I mean Ur-Quan… I mean whoever these laser happy guys are.
2. Maneater
Maneater - Official Game Announcement Trailer
Maneater is new and unique action RPG that drops you in to the waters of the Gulf Coast as a giant Bull Shark. Feed on whatever you can to evolve into a fearsome apex predator to find the human who slaughtered your mother.
This game comes from the creators of the deep-sea multiplayer survival game Depth. Although this title will be more of a single-player experience. Maneater has no release date but appears on steam with a helpful "coming soon".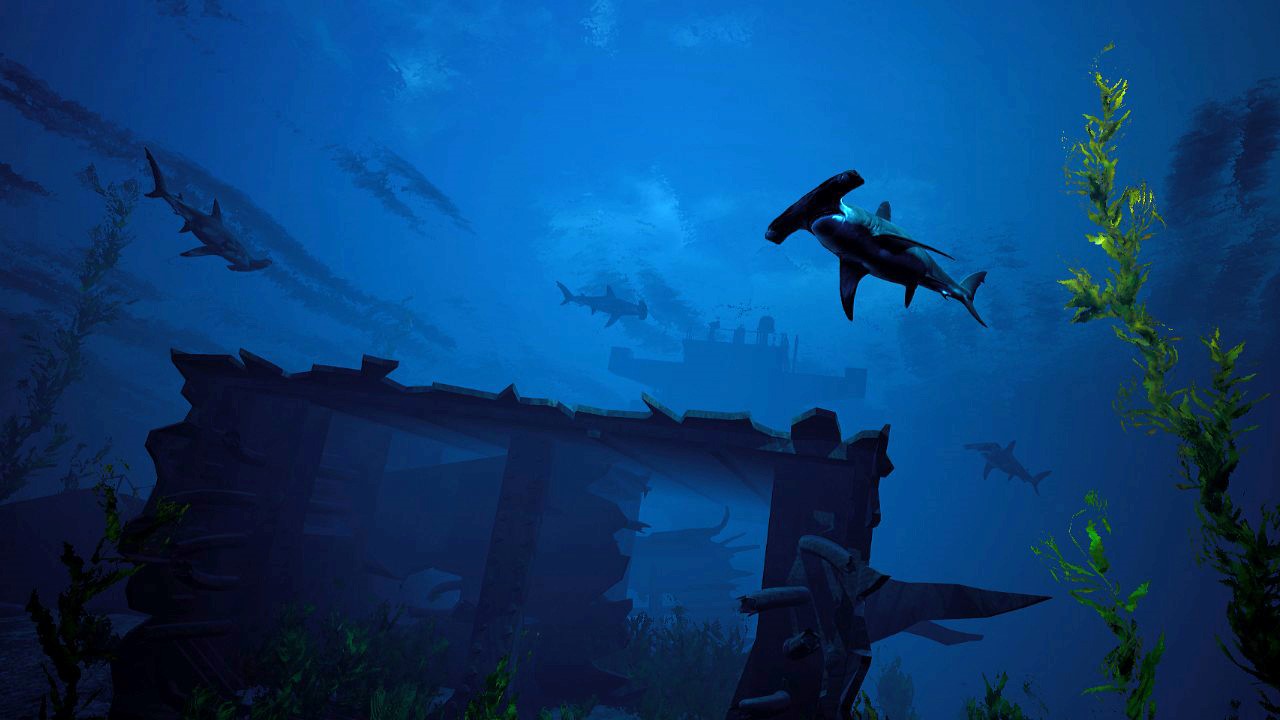 Grow into a monster: There's always a bigger fish.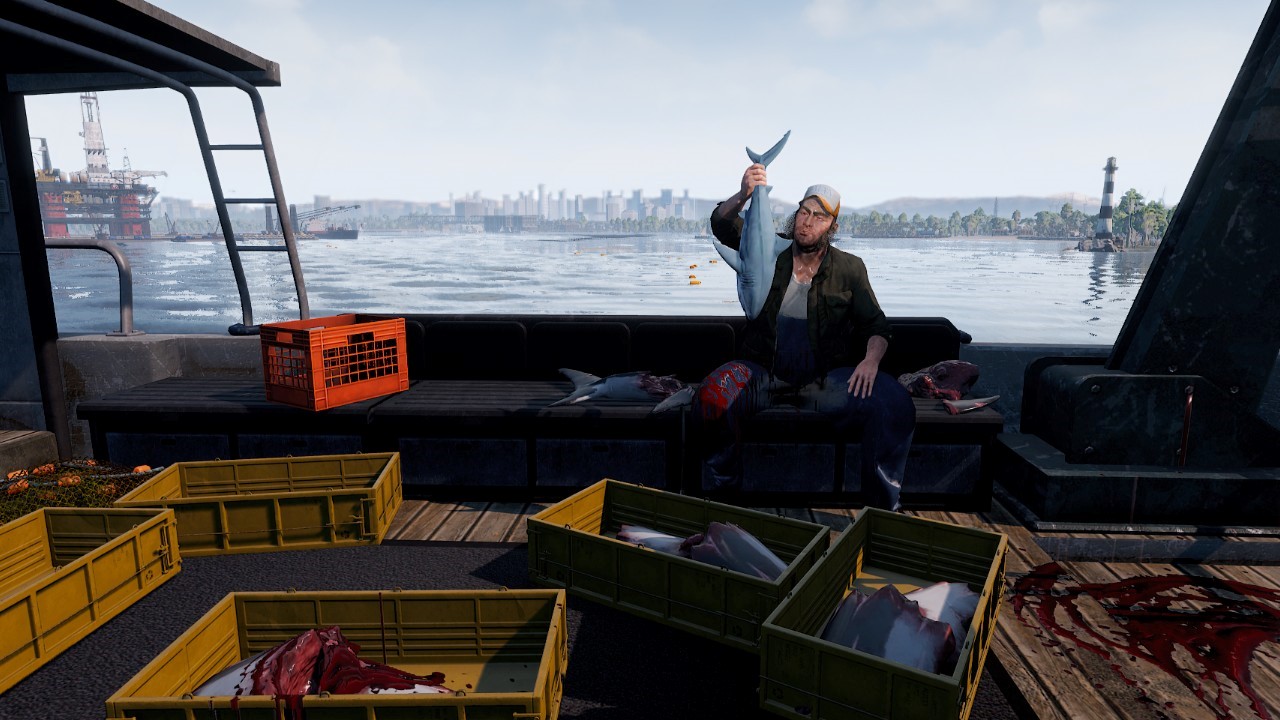 Humans are the enemy: Eat them before they eat you.
1. Vampyr
Vampyr - Launch Trailer
Vampyr puts you in 1918 London in the middle of the deadly Spanish Flu outbreak. You play as Jonathan Reid, a doctor conflicted with his oath to do no harm and a new-found thirst for blood.
The soundtrack of this game is amazing and does well to convey its horror atmosphere. Multiple playthroughs could yield very different results depending on who you feed on or if you even decide to in the first place. Vampyr is available now on PS4, Xbox One, and PC.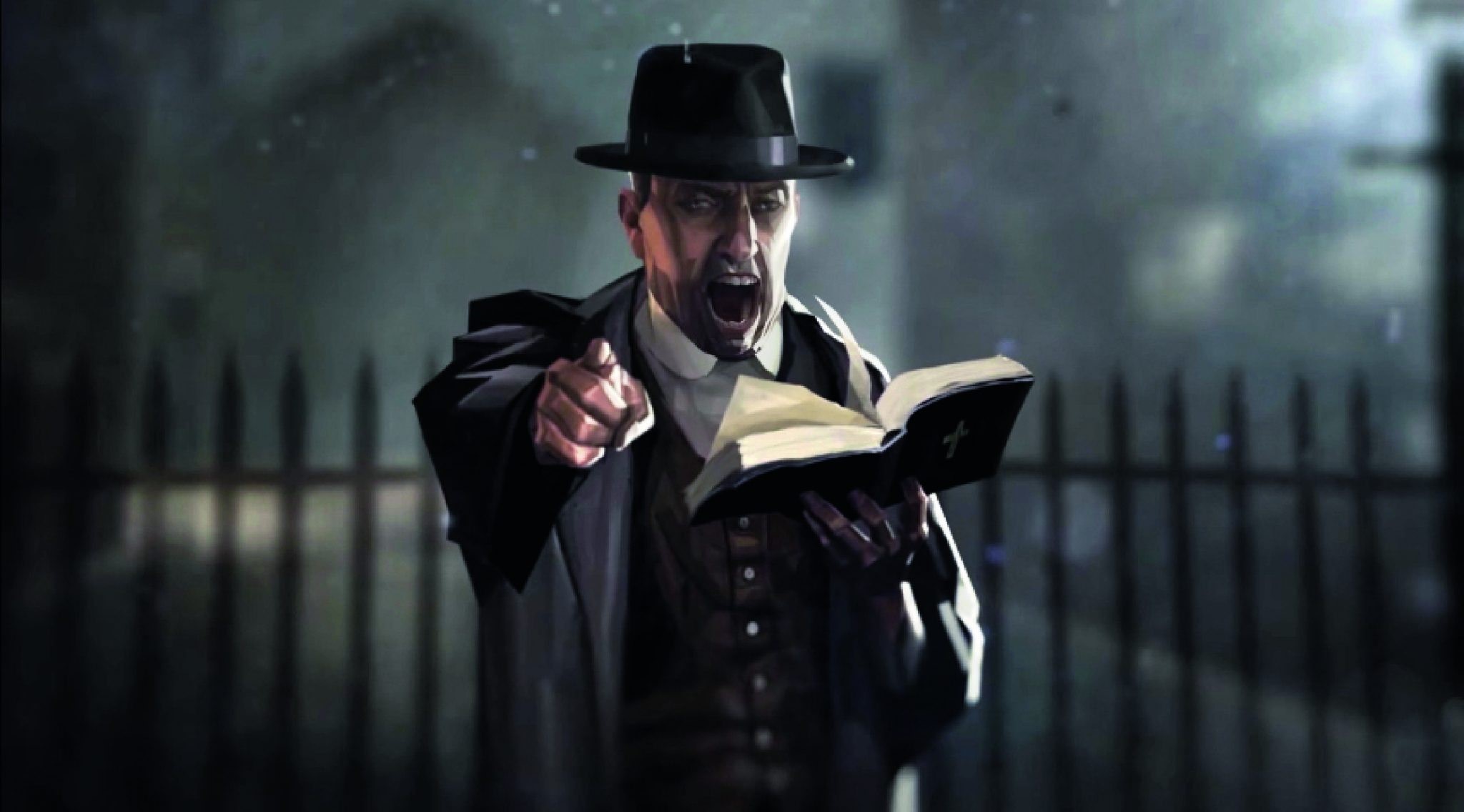 Maintain your cover: Religious nuts are scary fangs or no.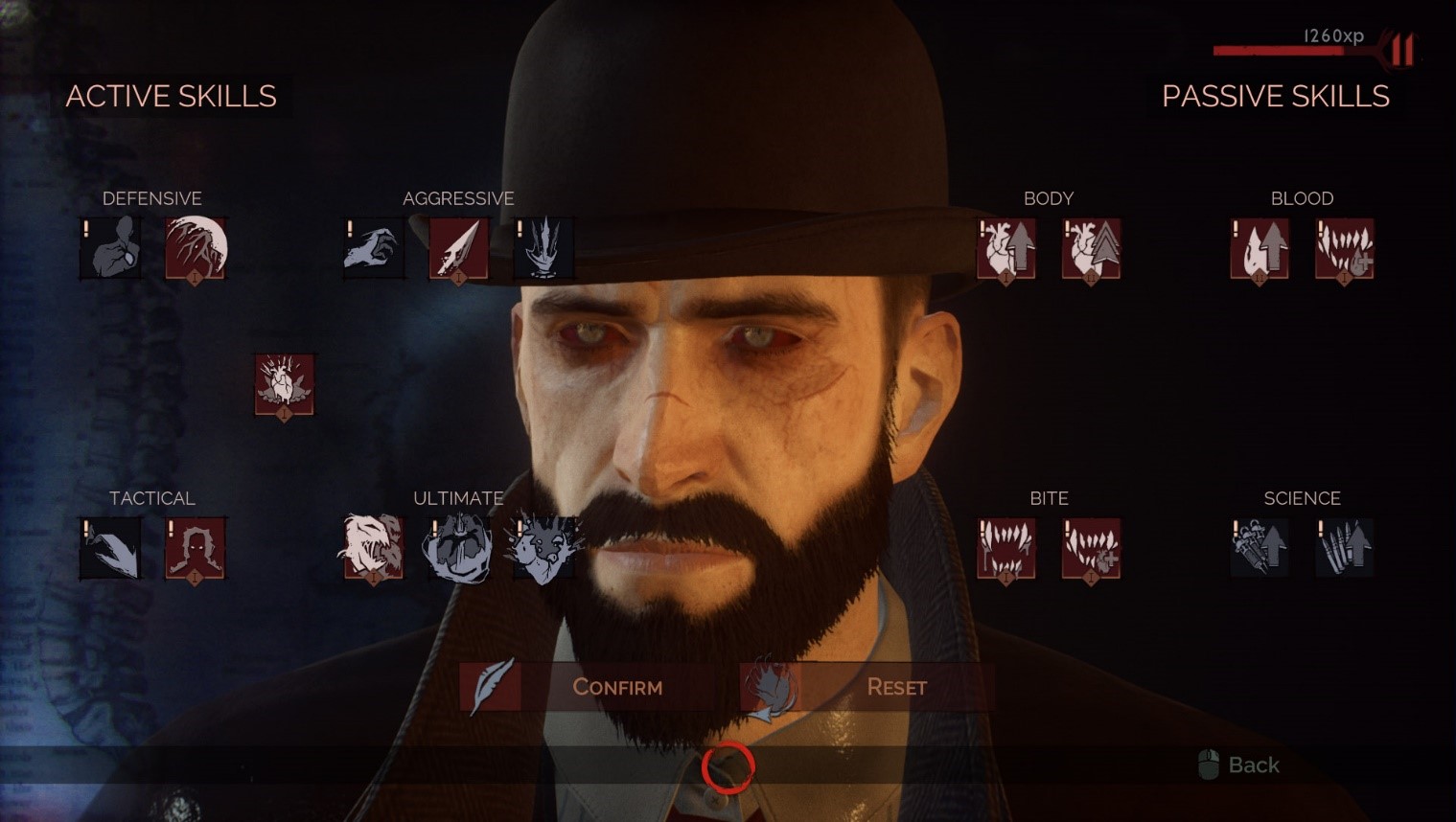 Level up your abilities: If you're going to be bad why not be the best at it.
You may also be interested in:
Image Gallery