Valorant: How To Add Friends
Updated: 27 Nov 2022 8:22 pm
The agents showing off their friendship. Jealous?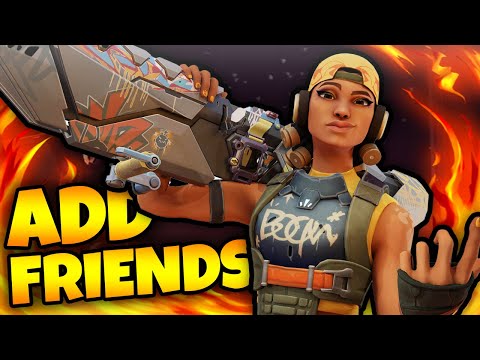 Teamwork is a crucial element in any FPS game; each member plays an important role in getting those wins. But wouldn't it be more fun and enjoyable to play with friends than to team up with strangers? Besides already knowing the person behind the screen, comms or communications are easier and more comfortable, giving the team a greater chance at victory.
There are two ways to add friends in Valorant: by manually adding them or through the match history.
Manually adding friends:
Step 1: Get the Riot ID and tagline of the friend you want to add.
 
Step 2: Log into the game.
 
Step 3: On the main interface, expand the tab on the right part of the screen. This is where you see your friend list along with your profile status at the top.

Step 4: Click on the Add Friend button at the bottom and input their details. The information has to be correct, otherwise, the system will notify you that the user doesn't exist.
 
Adding friends after a match:
Step 1: After a match, click on the Scoreboard tab. You will see the list of teammates and enemies sorted by average combat score, KDA, economy rating, and more. You can also do this with past games. Just review your match history by clicking on the Career tab.
 
Step 2: Simply right-click on the player you want to be friends with and select "Add Friend."
Now that you know how to add friends, you may want to add that top fragging, hard carry Raze to your friend list and invite them for another session of a competitive match!
You may also be interested in: