[TOP 3] Valorant Best Duelist
Updated: 28 Aug 2020 11:42 am
Jett dashes away from Phoenix in Riot Games' cinematic trailer for Valorant.
3. Reyna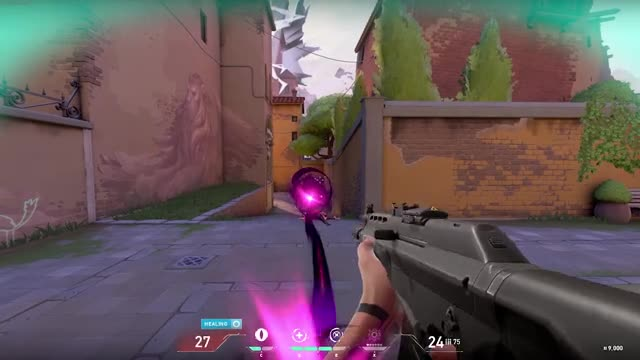 Reyna heals herself with her Devour ability, but only after getting a kill.
The first post-beta agent, Reyna is a self-sufficient duelist with the unique ability to hard carry a game with her Devour and Dismiss. The nature of Reyna's abilities requires her to get kills to use them, so it takes a certain level of confidence to play her. Reyna's toolkit is straightforward enough to understand quickly, but it will take some time to get used to which situations are better for her heal (Devour) or her escape (Dismiss).
Her ultimate, Empress, increases her fire rate for any gun she's using and automatically heals you off of kills as well as giving you the option to go invisible and intangible. It's a powerful tool to win rounds with, but again, requires you to get kills to use effectively.
Extremely self-sufficient duelist who comes equipped with flashes, heals, and escapes
Her ultimate enhances her abilities and gives her the ability to fight a 1v5
Her flash, Leer, is a good ability to entry onto sites or clear corners
Pick Reyna if...
If your confidence and aim are high, Reyna is one of the best agents to play
Sometimes, sites are very defensively stacked against your favor. Reyna's blinds can help your teammates enter a site and her heal allows her to try to get risky entry frags with aggressive pushes
2. Phoenix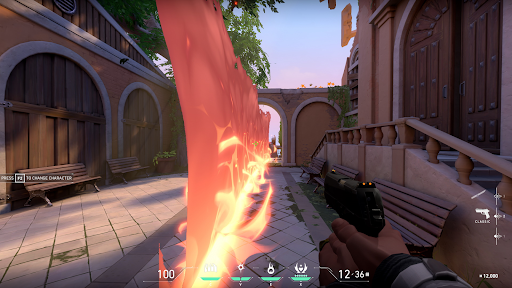 A good Blaze can be the difference between a loss and a win.
One of the most balanced agents in the game, Phoenix comes with a near-perfect kit for a duelist. He has curved flashes to clear corners, a self-heal that can also act as a molly, and a powerful ult to clear out a site for your team. There's not much you can go wrong with when playing Phoenix.
Very balanced agent who comes with more than enough abilities to help you do your job as a duelist well
His wall, Blaze, is a great utility tool to self-heal and block enemy lines of sight
One of the best ults in the game for entering a site or clearing an area
Pick Phoenix if...
Phoenix can be played on every map to great use
The only limit on Phoenix is your understanding and skill with the agent, so play him often if you want to do well as a Duelist
1. Raze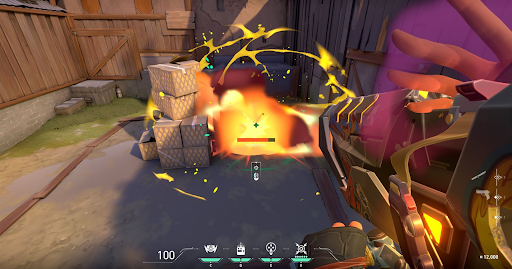 Raze's ultimate, Showstopper, is almost always a guaranteed kill.
Taking my number one spot as the best duelist, Raze is also one of those agents who can single-handedly carry her team. Every single one of her abilities can do a significant amount of damage to enemies so it makes sense that double kills happen approximately twice per half on average for her. If you have a mastery over Raze, you will be top-fragging or near it quite consistently.
She's great to play aggressively with as she has her Blast Packs to reposition or clear out angles, her Paint Shells to deal damage and scatter enemies, and her ult to finish it all off. Simultaneously, all these abilities are useful on defense and can scare enemies off a site.
Powerful agent who can get kills with her abilities alone
Very useful on offense and defense, which can't be said for every duelist to the same degree
Her ultimate, Showstopper, is almost always a guaranteed kill if you have an idea where the enemies are
Pick Raze if...
Raze works exceptionally well on Split due to the map's narrow architecture, making it harder for enemies to avoid her abilities
She is still great on any map and doesn't take long to get used to
Arguably the best duelist in the game for her high impact potential, always consider picking Raze if your team requires a capable entry fragger
Also be sure to read: