Valorant: How To Change Region
Updated: 27 Nov 2022 8:22 pm
Let me play with my friends from the other side of the world, please.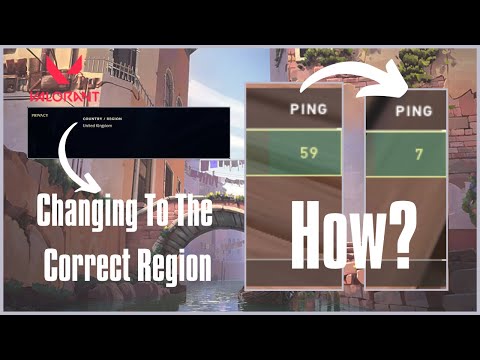 Do you want to play with old friends or meet new teammates from the opposite side of the globe? Interested in the match environment of other servers? Want to improve your ping? These things can be done by changing regions. It can be tricky since Valorant is region-locked, but that doesn't mean it cannot be done.
There are two ways to do this: either through the Valorant Support Page or create a new Riot account using VPN.
Changing your region from the Support Page:
Step 1: Go to Valorant's Support Page and request a change of Region of Residence (RoR), the geographical location linked to your account.
 
Alternative: If this doesn't work, submit a ticket with the following information:

Username
Summoner name (Riot ID #hashtag)
E-mail address
Current RoR
RoR you want to transfer to
 

Step 2: Click "Check" to check if your account is eligible to change the region.
 
Step 3: After processing, click "Change." There will be a few changes to your account afterward, including the local currency for payment options and game shard. Some data, such as the current progress of agent contracts, rank data of the current season, purchase history, and career history, will also be lost.
 
Step 4: Wait for Riot to process the region change. This usually takes up to an hour but could be longer.

Creating a new Riot account using VPN:
Step 1: Launch your preferred VPN application and set it to the region you would want to play in. 
 
Step 2: While the VPN is active in the background, go to Riot official website and create a new account.
 
Step 3: Log into the game and start playing matches to lock your new account in the region. Welcome to your new home!

Note: You may turn the VPN off after account creation and need not activate it on subsequent log-in sessions.
Currently, cross-region matchmaking isn't possible but a lot of players are hoping and waiting for that feature. Who knows? Maybe it's already in the works.
You may also be interested in: