Top 15 Games Like Escape from Tarkov (Games Better Than Escape from Tarkov In Their Own Way)
Updated: 11 Feb 2019 7:54 pm
From giant industry staples to small indie unknowns and parody games, this list has it all.
What are the best games like Escape from Tarkov?
We've been writing a lot about Escape from Tarkov lately. How can we not, it's awesome. But if Tarkov isn't quite your speed or you'd just like to try something a little different for a change, we've compiled a quick list below covering some of the games we think Tarkov players might like. Take a look and tell us what you think in the comments.
15. Insurgency Sandstorm
Insurgency Sandstorm gameplay
A sequel to team-based tactical FPS Insurgency. The game pits two teams of players against each other in a gritty and atmospheric middle-eastern setting as they battle it out in close quarters combat to complete unique objectives. The game focuses on hardcore realism and immersion into modern combat, with authentic weapon ballistics, vehicular combat, modern gadgets, and lethal artillery.
With some of the most realistic modern combat in any multiplayer shooter, Insurgency: Sandstorm sets itself apart with incredible sound effects, attention to detail in weapon models and animations, and impeccable level design. Team play is essential in any of the three game modes Insurgency offers, with map awareness and smart positioning being just as important for winning the match as good aim and reflexes. But even though teamwork is center stage, because enemies go down in just 2-3 shots, a good flank on the enemy team with a full magazine can easily turn the tides of battle, something that can feel really rewarding.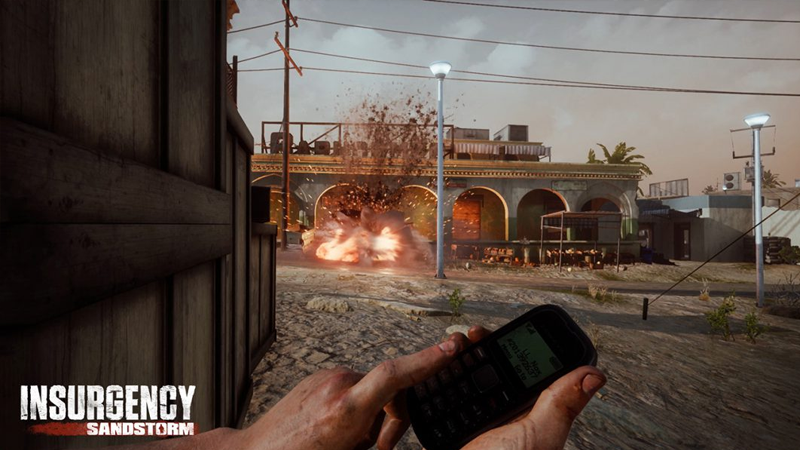 Incredible effects and sounds create an authentic atmosphere of war in the windswept middle-eastern setting. Also, explosions… explosions are always nice.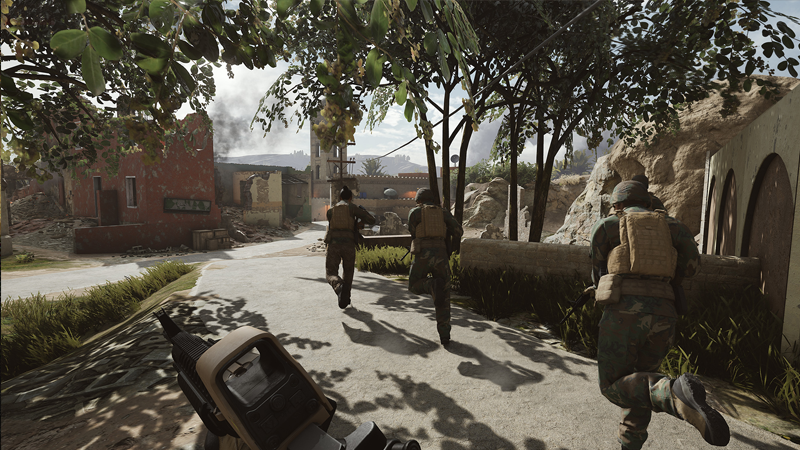 Playing tactically as a team is key to victory, and with bullets this lethal; good positioning and covering your flank becomes essential for survival.
Image Gallery