[Top 20] The Sims 4 Best Halloween CC For Spooky Fun
Updated: 17 Feb 2023 10:29 pm
Halloween is year round in this list of spooky CC!
Although The Possibilities in The Sims 4 seem to be endless, content creators within the beloved game's community are always finding new ways to expand upon gameplay even more than before. With the constant release of custom content and mods, anyone can find their interests in this game. Luckily for horror fans such as myself, the collection of spooky custom content online is vast, making it quite easy to add scary Sims that seemingly came from Halloweentown into your game. It's time to go on a spooky CC downloading spree, because this list has the best creepy content made by fellow Simmers!
20. Botched Blush Collection by Missatan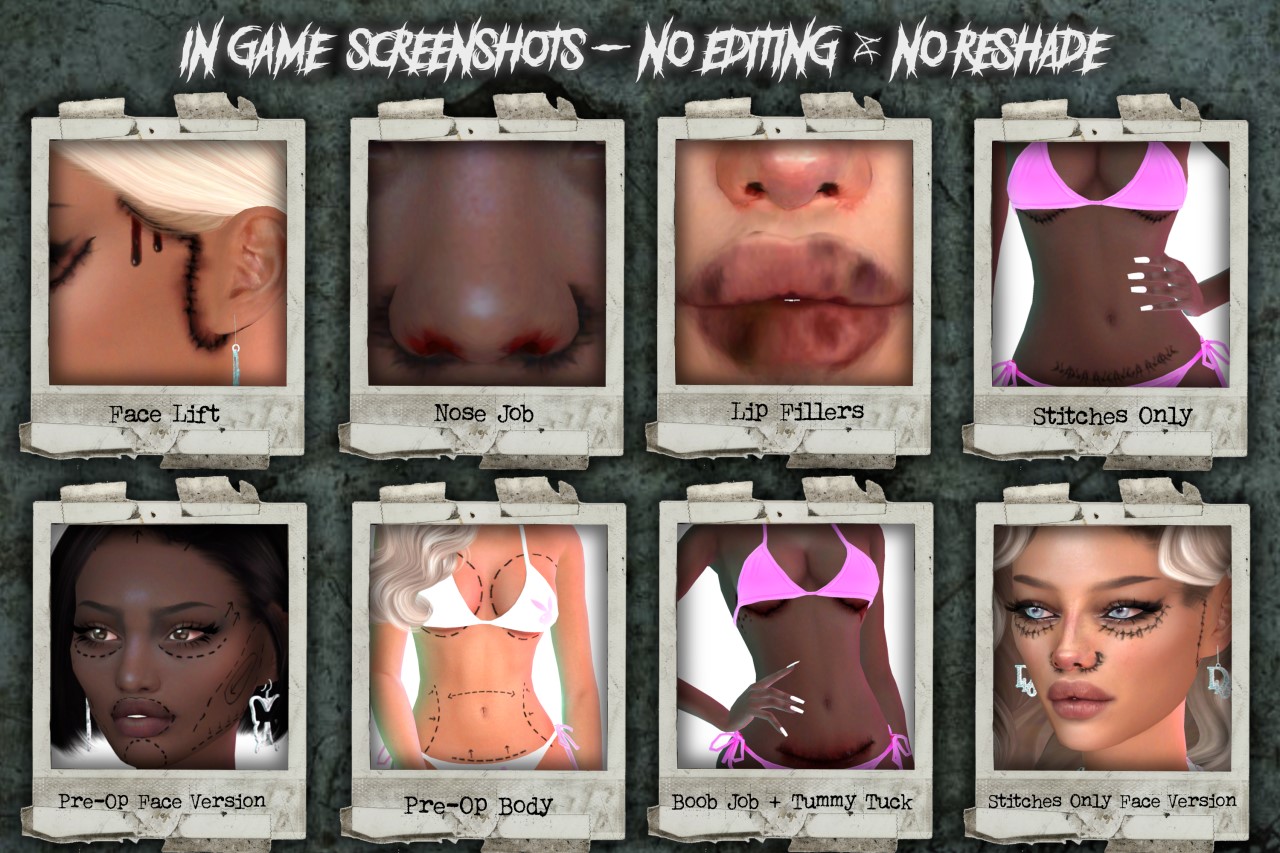 Sport a set of nasty scars.
Are the Sims in your world just too beautiful and perfect? If you want to add a gruesome bunch of looks into your game, then the Botched Blush Collection is a great CC find. This collection of looks adds a plethora of botched surgery looks for your Sims to sport around town.
In This CC:
Surgical Markings
Sets of Stitches
Botched Surgery Looks
Download from SimsFinds: https://www.simsfinds.com/downloads/316057/botched-by-missatan-sims4 
19. TS4 Werewolf Hunter Set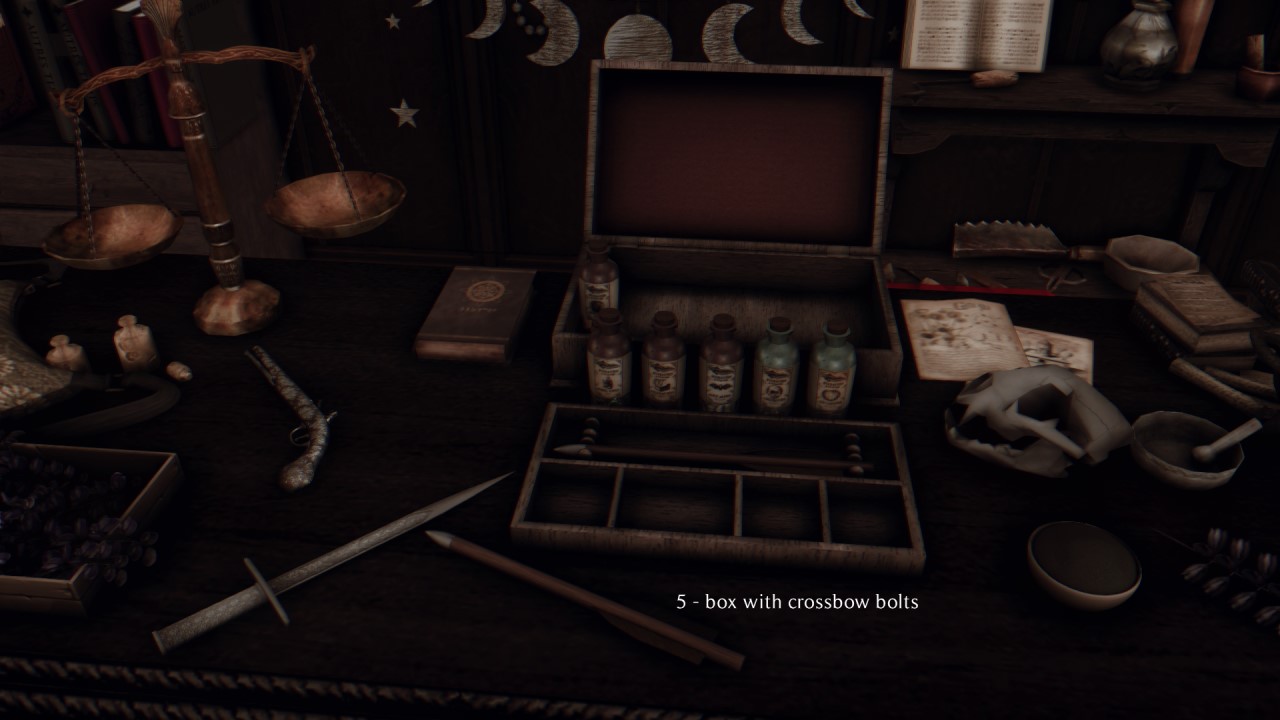 Supernatural hunters have the craziest things.
If your Sim is a fierce warrior looking to eliminate occult life, the Werewolf Hunter Set is an amazing addition to bring into your home. This dangerously equipped set is full of decor that is made for only the fiercest of werewolf hunters.
In This CC:
Silver Bullets
Wolfsbane
Werewolf Hunter Pistol
Silver Dagger
Crossbow Box
Download from SimsFinds: https://www.simsfinds.com/downloads/307391/ts4-werewolf-hunter-set-sims4 
18. Scary Movie Night Pose Pack by radioactive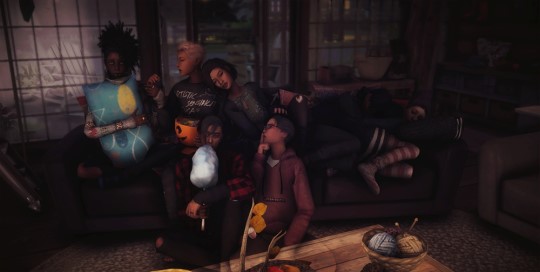 Pose for a movie night photo!
What's your favorite scary movie? Bring any spooky Sim story to life with this creative pose pack by radioactive. If you are a storyteller trying to capture a moment of peace before calamity strikes, or even if you are just looking to add some fun animations to your gameplay, this pose pack will be fun to play with.
In This CC:
Several different poses for a scary movie night
Download from Sims File Share: https://simfileshare.net/download/795008/ 
17. Witchy Makeup by Blahberry-Pancake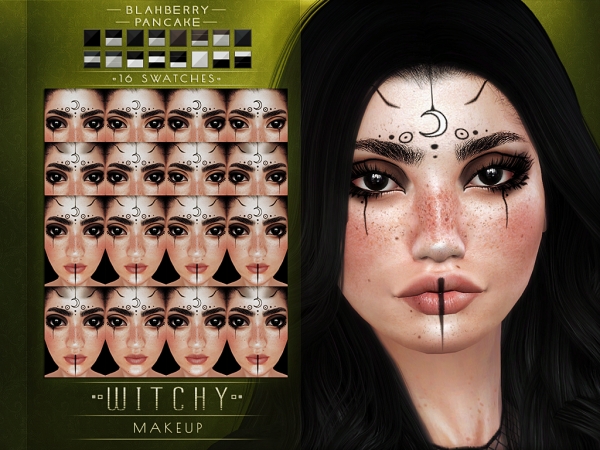 Make your look be something magical.
If the witchy makeup looks provided by the Realm of Magic game pack weren't quite enough for you, this gothic collection will bring you bliss. Providing gothic yet enchanting designs, this makeup pack sparks magic.
In This CC:
16 swatches of different and witchy makeup looks
New Eye/Lip makeup
New Face Makeup
Download from SimsFinds: https://www.simsfinds.com/downloads/171241/blahberry-pancake-witchy-make...
16. Freddy Krueger's Outfit by lazyeyelids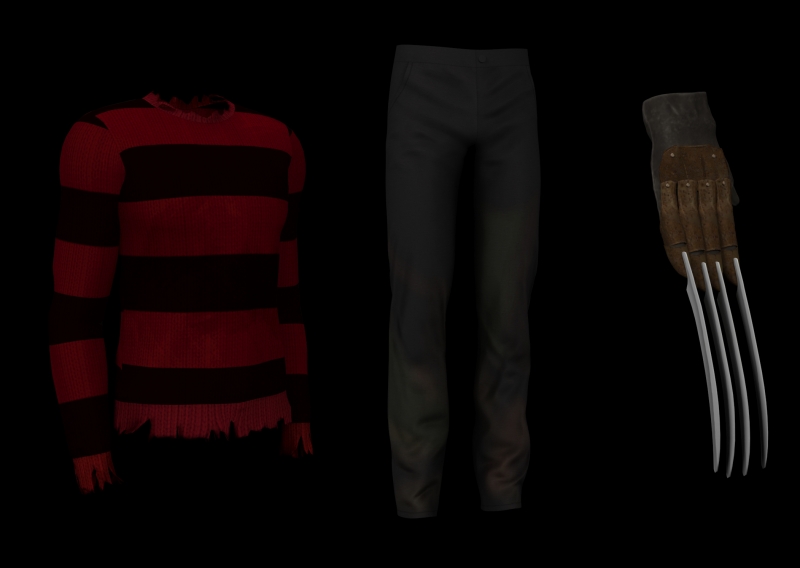 Bring the nightmare into your game.
One, two, Fredddy's coming for you… At least he will be if you have the full Freddy Krueger outfit in your game. Any Sim can become the notorious 1980s horror villain with this creative custom content. To make things even more horrific, use this CC with the Extreme Violence Mod by Sacrificial to truly bring the horrors of Elm Street to your game. 
In This CC:
Freddy Krueger Sweater
Freddy Krueger Pants
Knife Glove
Download from SimsFinds: https://www.simsfinds.com/downloads/174284/freddie-s-outfit-sims4 
15. Cat Magic Pose Pack by Parissimmer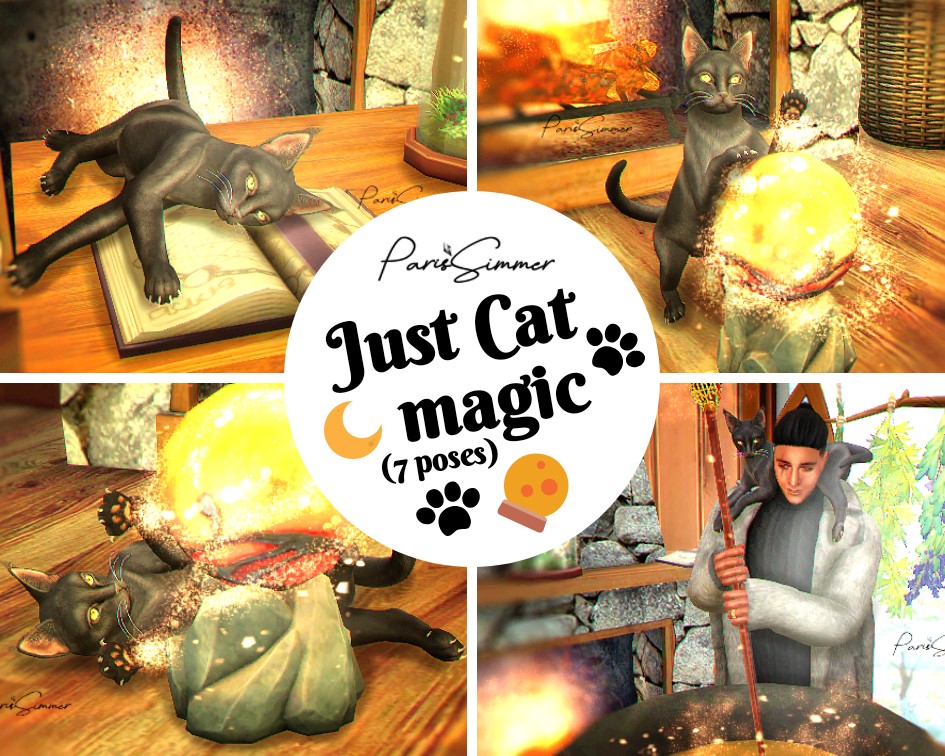 Capture a magical moment with your pet!
Sabrina the Teenage Witch doesn't have to be the only one with a magical cat anymore. With this adorable and magical pose pack by Parissimmer, your pet cat can now pose with several different objects to make for a fun tale.
In This CC:
7 Adorable Poses for magical pet cats
Download from Tumblr: https://parissimmer-s4.tumblr.com/post/188563734901/just-cat-magic-7-pos...
14. Scary Clown Makeup Set by KareemZiSims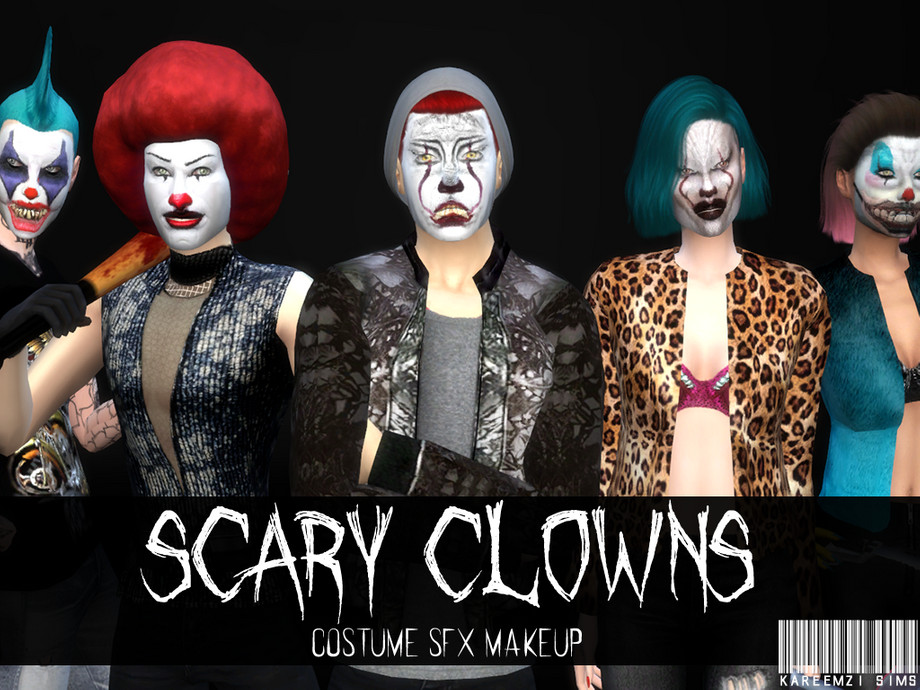 The tragic clown has some competition.
Clowns in The Sims 4 are much more than tragic once you download the Scary Clowns SFX Makeup from KareemZiSims. If you are a fan of Stephen King's It or the cult classic Killer Klowns From Outer Space, this makeup set will bring the best of chills to all Sims in town.
In This CC:
5 Haunting Clown Makeup Designs
Download from The Sims Resource: https://www.thesimsresource.com/members/KareemZiSims2/downloads/details/...
13. Jason Voorhees Costume and Poses by beverlyallitsims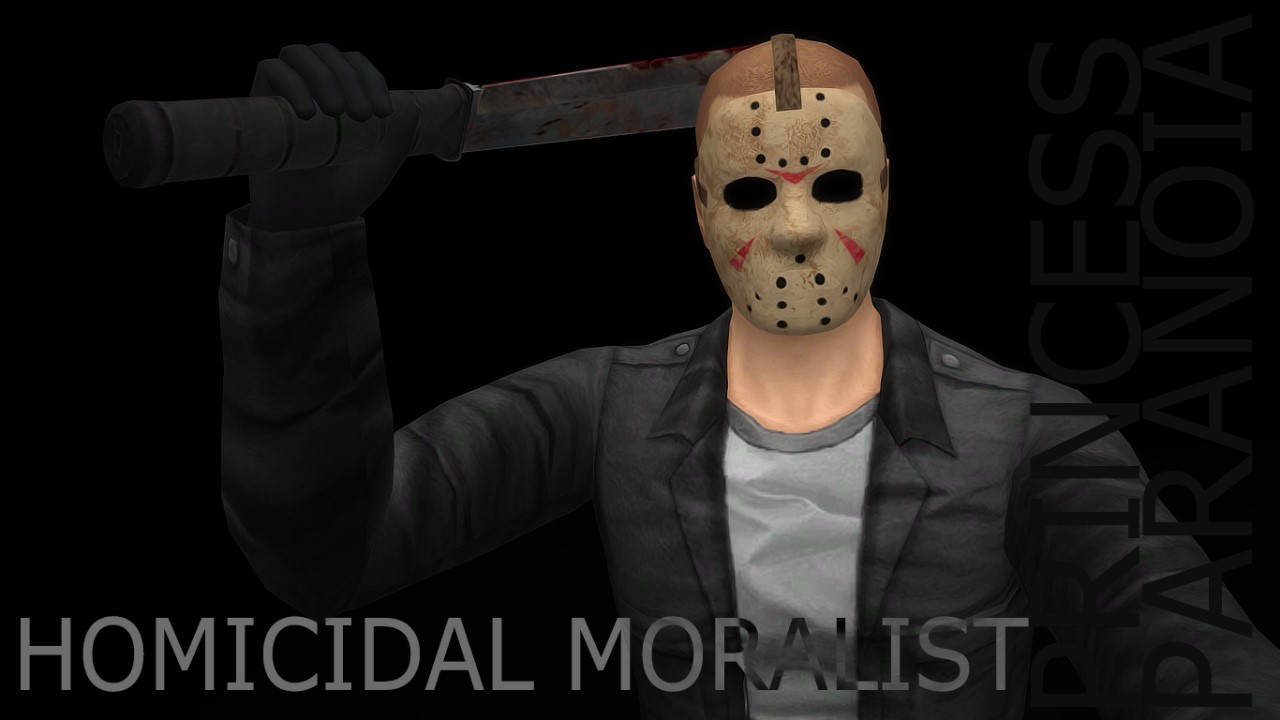 Summer camp has never seemed so unsafe.
Jason Vorhees is ready to lurk through the woods near your Sims home with this costume and pose pack featuring the infamous summer camp killer. If you are looking to bring chaos to a summer camp near your Sims, this small yet creepy CC pack is ideal.
In This CC:
Jason Voorhees Mask and Machete
Crystal Lake Killer Outfit
Killer Poses
Download from Tumblr: https://beverlyallitsims.tumblr.com/post/141928320109/hey-hey-hey-welcom...
12. Umbar Set by Simspiration Builds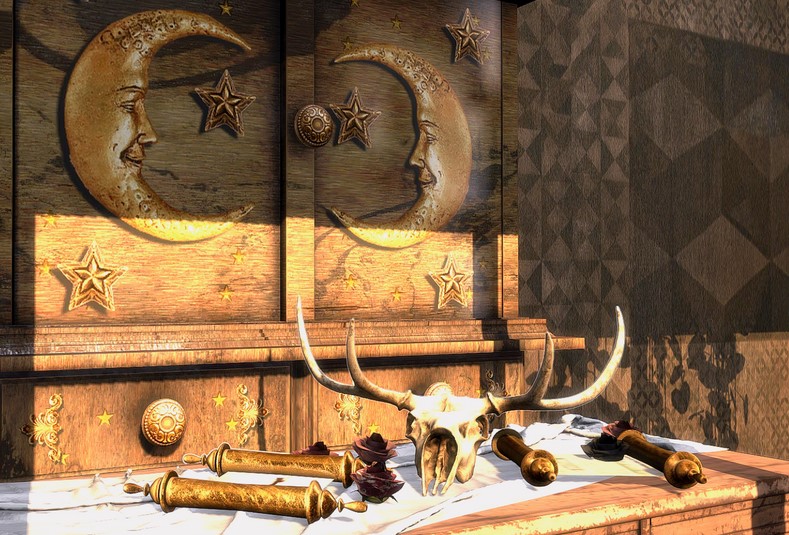 Enchant your home with ancient decorations.
Another way to enhance the amount of witchiness in your game is to download the Umbar Set by Simspiration Builds. This set includes nothing but original content that will be perfect in any spellcasters home. This pack can also be used in a medieval type of gameplay setting to enhance the decor. 
In This CC:
29 new witchcraft inspired objects
Creepy new decor
Download from Patreon: https://www.patreon.com/posts/72772548 
11. Valak Eyes & Blush by cuzislay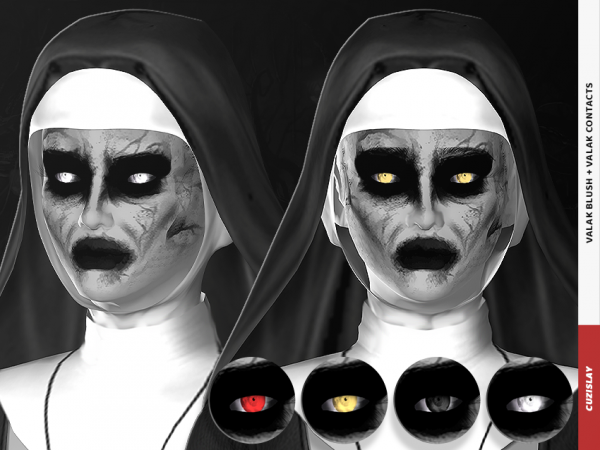 Any Sim can now have the eyes of our favorite evil nun.
The evil nun is able to summon herself into The Sims 4 with this particularly creepy CC pack that is inspired by the successful horror movies The Conjuring 2 and The Nun. This pack has 4 different contact types as well as 2 ghastly blush types that will make any Sim look like they're from the other side. 
In This CC:
4 different Spooky, Pale Contacts
Undead Blush
Download from SimFinds: https://www.simsfinds.com/downloads/293045/valak-contacts-blush-sims4 
10. Halloween 2022 Collection by Leosims4cc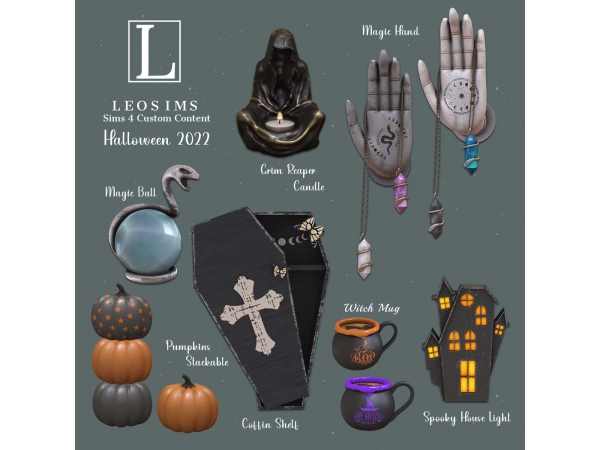 Decorate for Halloween like never before.
The options for Halloween decorations in The Sims 4 are rather sparse unless you have every supernatural pack. In this pack by LeoSims, the options for Halloween decorations are expanded to help your outcast Sims spook their homes with style any time of the year.
In This CC:
Download from SimsFinds: https://www.simsfinds.com/downloads/315229/halloween-2022-sims4 
9. Funeral Parlor Set by Around The Sims 4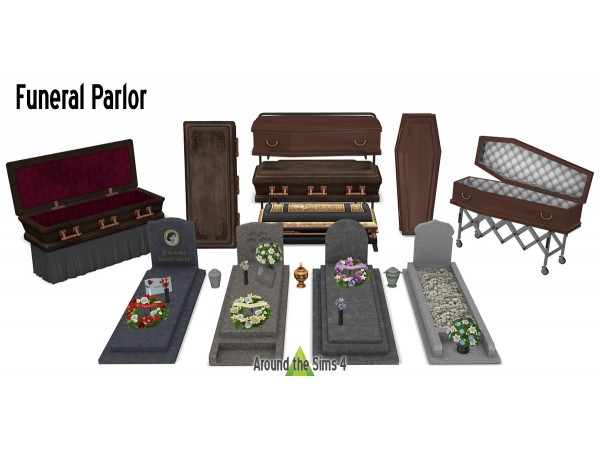 Turn your Sims home into a funeral parlor.
Turn your home into a mortuary with the Funeral Parlor Set. This CC features several different coffin styles in different stances, allowing any home that was once bright and bubbly to become dark and dreary. This pack also comes with decorations and items to hold the coffins on in case you run out of room on the floor.
In This CC:
Standing Coffins, Open Coffins, and Closed Coffins
Coffin Shelf
Coffin Trolley
Other Decorations
Download from Around The Sims 4: https://sims4.aroundthesims3.com/objects/room_community_27.shtmlv 
8. Retro Halloween Posters by Lady Kendal Sims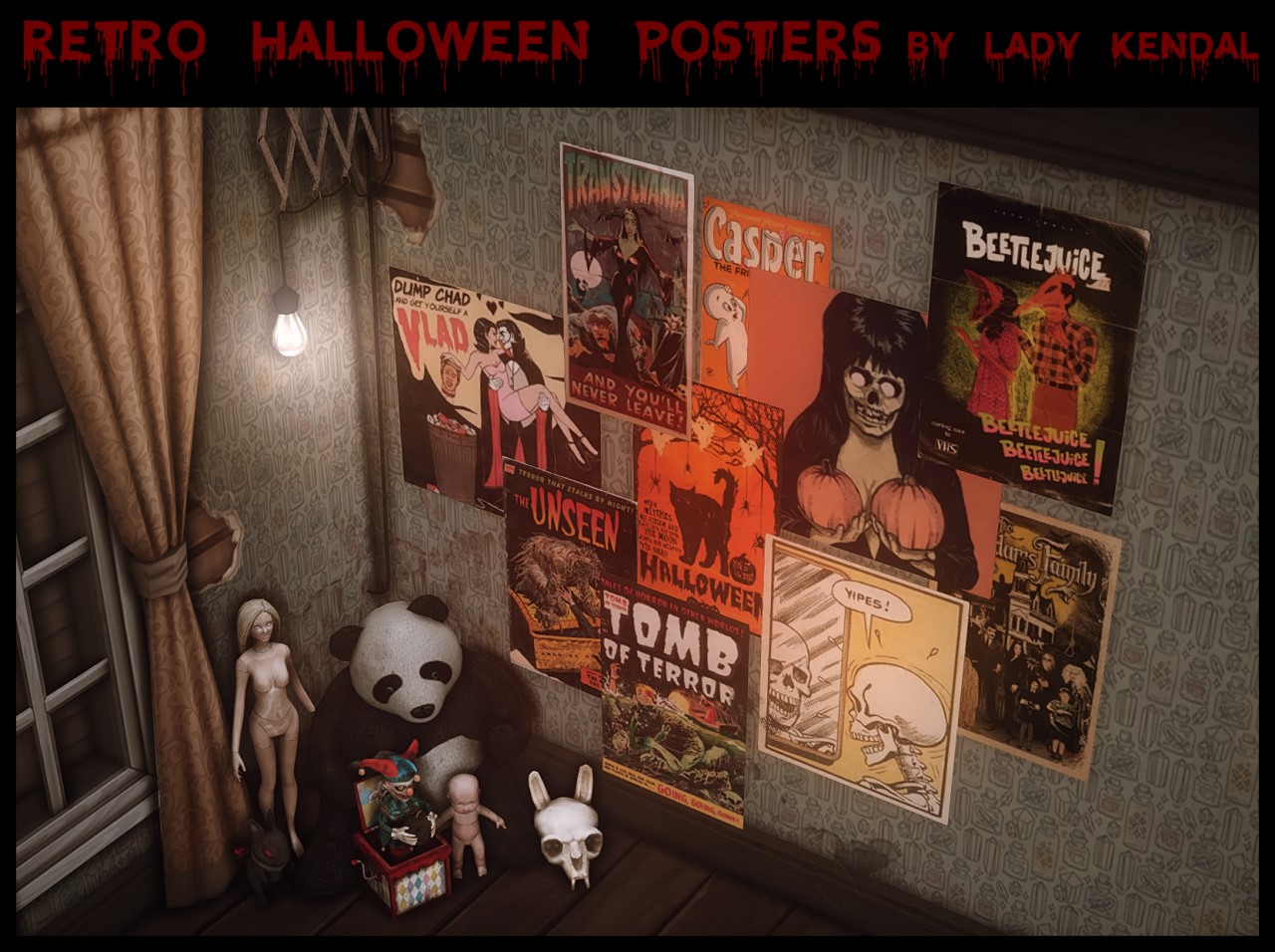 Any Sim can be a retro horror fan!
Some of the best horror is now known as retro, making this Poster pack purely iconic. This pack features 14 classic horror posters, from classics of another time to well known titles like Beetlejuice. If this pack was not enough, Lady Kendal also has 2 more retro horror poster packs available for download on her Tumblr page. 
In This CC:
Download from Tumblr: https://ladykendalsims.tumblr.com/post/633324932026236928/retro-hallowee...
7. Simlish Ouija Board by desert gloom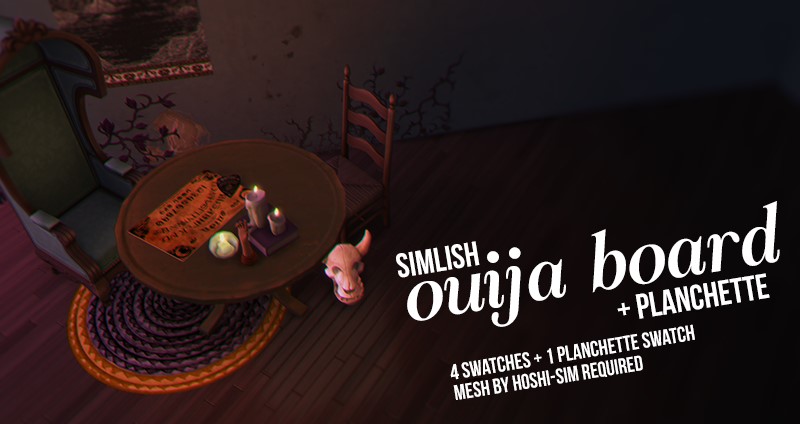 Add a creepy ouija board to your collection of knick-knacks.
Although it is not functional, this Ouija board decoration is an amazing addition for any reckless teenager or well practiced witch. There are different styles that will fit into most areas and can definitely make for an eerie environment. 
In This CC:
4 swatches of an Ouija board decoration 
Download from Tumblr: https://desertgloom.tumblr.com/post/169378921106/desertgloom-simlish-oui...
6. October 2022 Collection by Senate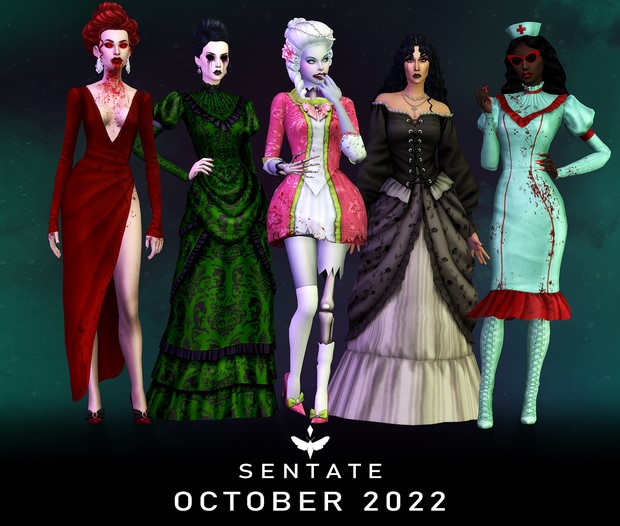 Spook with style.
Senate is always releasing fun CC collections that are full of fashion and unique looks. The October collection never fails to excite horror fans and costume lovers alike, and the issue released in 2022 was absolutely astonishing. This set features 10 new items in total, with 8 dresses, a pair of pumps, and bloody new makeup.
In This CC:
Chic new halloween outfits
Haunting new makeup
A pair of rustic pumps
Download from Patreon: https://www.patreon.com/posts/72921384 
5. Pale Secret Ultimate Collection by PralineSims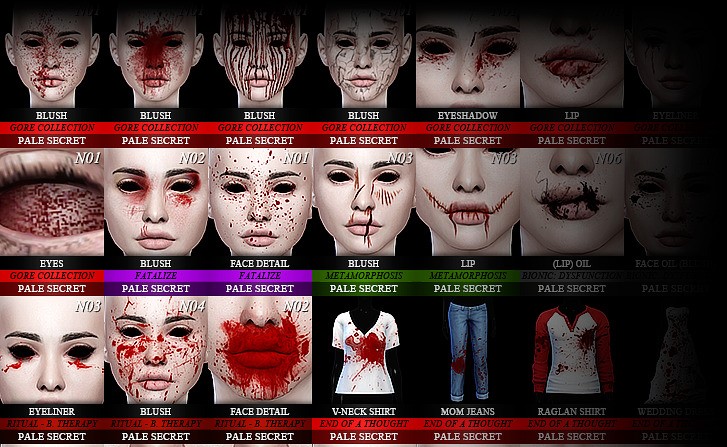 Make the vampires in your game scarier and bloodier.
The Pale Secret Ultimate Collection is perfect for anyone who is looking to make their vampire Sims more gruesome or deadly looking. This amazing pack adds over 100 items that can be used to give any Sim (teen or older) a bloody makeover.
In This CC:
140 Vampire Inspired Items, from Clothing to Makeup
Download from Patreon: https://www.patreon.com/posts/simblreen-2022-76084995 
4. Arachne Spider Skins by natalia-auditore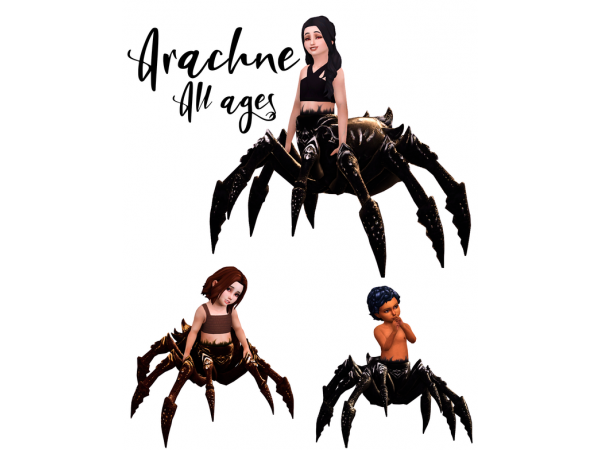 Turn your Sims into crawling creatures.
If there is anything more terrifying than regular sized spiders, it would be a half spider/ half person that walks around on 8 legs. With this arachnid induced pack, Sims of all ages can now become half breed spider Sims by simply changing their pants in Create-A-Sim. 
In This CC:
Turn any Sim into a half spider
Download from SimsFinds: https://www.simsfinds.com/downloads/249667/arachne-for-all-ages-by-natal...
3. Witchy Brew Cauldron V2 by Icemunmun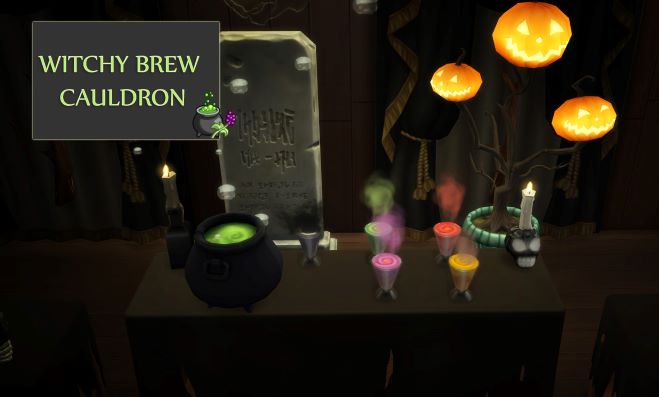 Spice up any party with this functional cauldron.
The Witchy Brew Cauldron is here to spice up all of your spooky parties, and it has more to serve than just looks. Although this does make for an amazing decoration, this CC doubles in function as a mod that allows you to create different potions as well. Every potion has a different look and effect on Sims, so proceed with caution!
In This CC:
Functional Tabletop Cauldron 
Fun Potions that have different effects
Spellcasters benefit from using cauldron
Download from Icemunmun Downloads: https://icemunmun.in/2020/10/21/cauldron-potion-transmutation-witchy-bre...
2. Wednesday Addams Bedroom Set by Sixam CC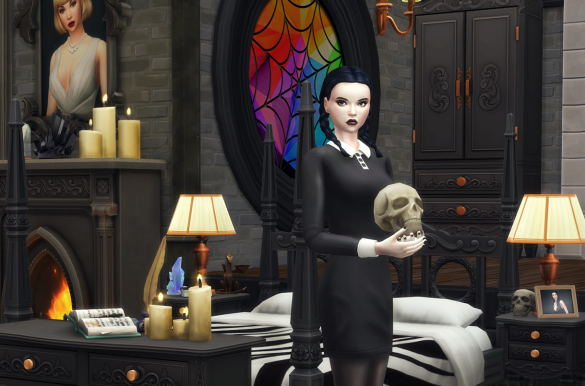 Embrace the darker side of life.
With Wednesday Addams growing more and more popular as the most loved yet dreadful character, her popularity has finally imprinted on the Sims. Custom Content creator Sixam CC has created an amazing pack inspired by the character show, featuring a circular stained glass window and items such as family pictures and apparent human skulls. 
In This CC:
New gothic furniture and decor
Wednesday Addams themed build mode items
Download from Patreon: https://www.patreon.com/posts/74669653 
1. The Rainbow Room Stuff Pack by zwhsims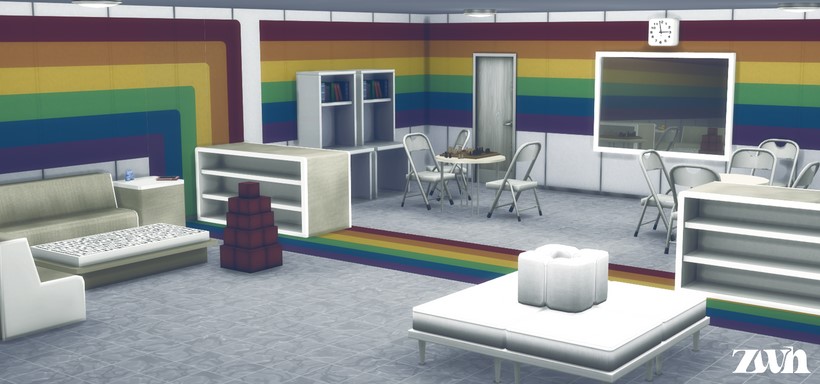 Such a happy place.
Enter the upside down when you download the Rainbow room Pack by zwhsims. If you want to turn the game into a supernatural showdown between two powerful Sims or just want to recreate some scenes from your favorite sci-fi show, The Rainbow Room Pack will fit perfectly into your game. 
In this CC:
Bring your Sims to the Rainbow Room from Stranger Things
Create an eerie space for children Sims
Supernatural new makeup 
Download from Patreon:  https://www.patreon.com/posts/sims-tm-4-room-67400310?utm_medium=clipboa...
You may also be interested in: