The Sims 4 Best CC Sites [Top 10]
Updated: 13 Mar 2020 5:33 am
Add some unique hairstyle to your gameplay
If you're like me, you've logged hundreds or thousands of hours playing The Sims over the last twenty years.
And you're bored. Fear not! Custom Content, which has been around since the first game came out in 2000, is a great way to liven up your game, and bring some new variety to CAS mode and Build/Buy mode. There's plenty of CC for those who like to create sims and for those who like to build houses. CC can also liven up Sims storytelling videos and pictures. Check out the top ten sites for killer custom content.  
A quick search on Pinterest for Sims CC brings up a lot of options, curated from different websites. You can find everything from clothes, to clutter, to hairstyles. If you've never used Pinterest before, it's an awesome site for finding content. 
Easy to pin CC for later download
It's visual so you know what you're downloading
Easy to organize for those so inclined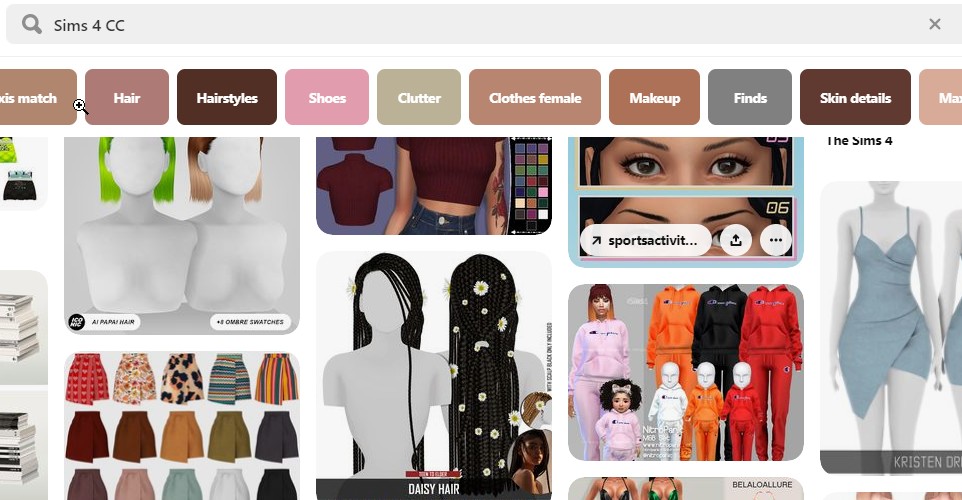 A wide variety of CC options can be found on Pinterest.
A tumbler by LilSimse, full of CC, particularly female hairstyles, that are all Maxis Match. There are over 300 pages of downloadable content for you to check out. 
Cute and stylish hairstyles for female Sims
A totally revamped map of Britechester with new townies
A few clothing sets for different styles, including a Coven Collection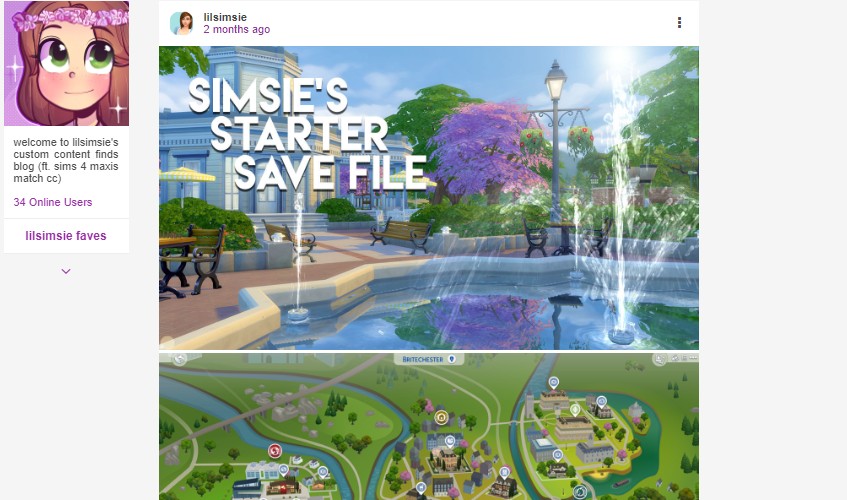 Download a new version of Britechester for your Sims to enjoy.
Simsational Designs is another tumblr dedicated to providing free, downloadable custom content for The Sims 3 & 4. This site has tutorials so you can learn to make your own content. 
Hair and clothing styles are Maxis Match
Tons of buy mode items, including clutter, artwork, and object recolors
Also has lots of build mode items, like floors, walls, and houses/lots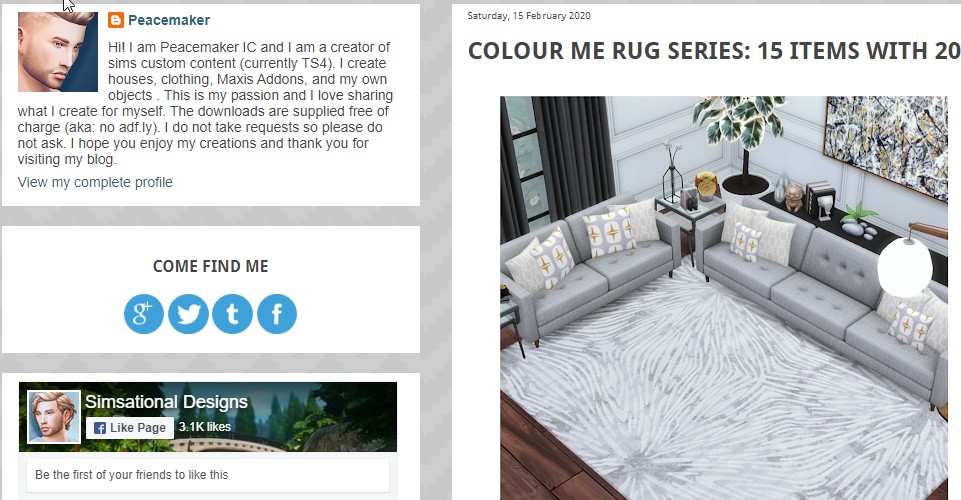 Beautiful couches and recolorings are available on this site. 
This tumblr has some quirky, yet useful downloadable content. Highlights include: 
An air guitar that still builds guitar skill
An invisible fill slot so you can place objects where you want them on surfaces
A motive decay mod that feels more true-to-life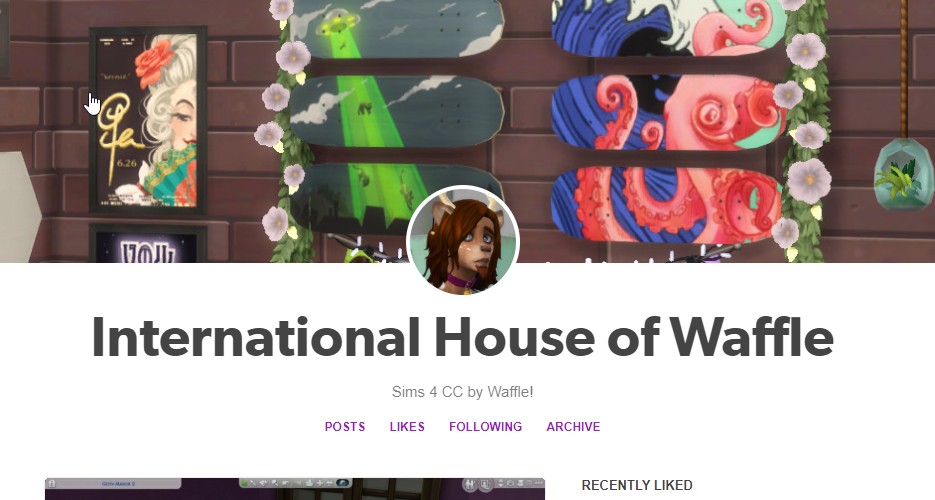 A Unique name for a unique collection of custom content
Melly's tumblr page is full of cute modifications of existing objects, like windows from the Moschino stuff pack. 
Modifications of existing clothing options from the game
Beds that actually look like someone slept in them… not the perfect beds we're used to
One word… freckles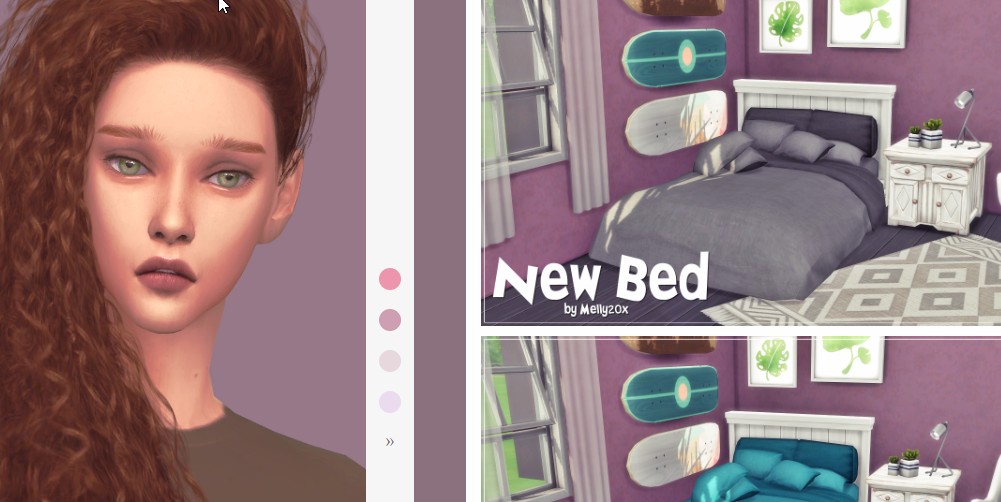 Freckles and slept-in beds!
Gossip Girl is the queen of tattoos! She has many different styles and designs available on her tumblr. 
Near-full body tattoos
New clothing options
Amazingly beautiful hair recolors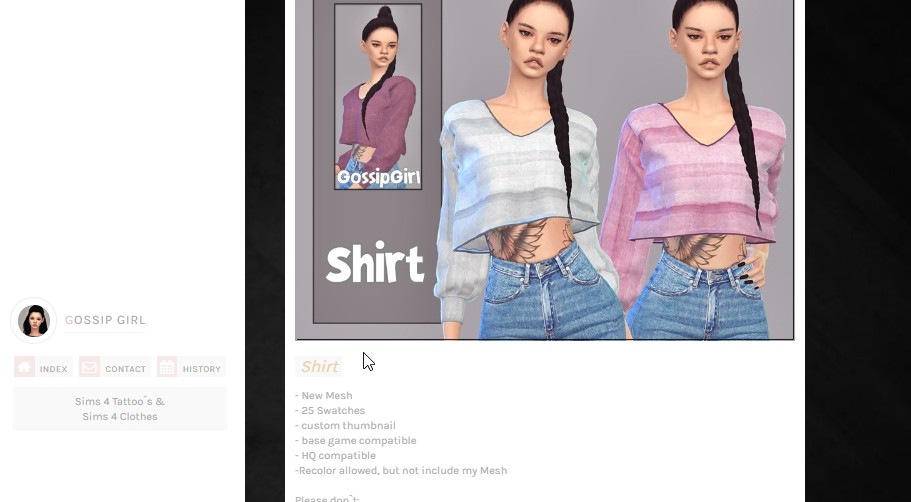 Tattoos and clothes to add to your game. 
Noodle Sorbets is a site dedicated to recolors of hairstyles. There are also genetics mods, clothing recolors, and build mode objects. 
Alien eyes replacement for your special little deliveries
Skin and hair recolors for all ages
Colorful sidings, roofs, and wallpaper recolors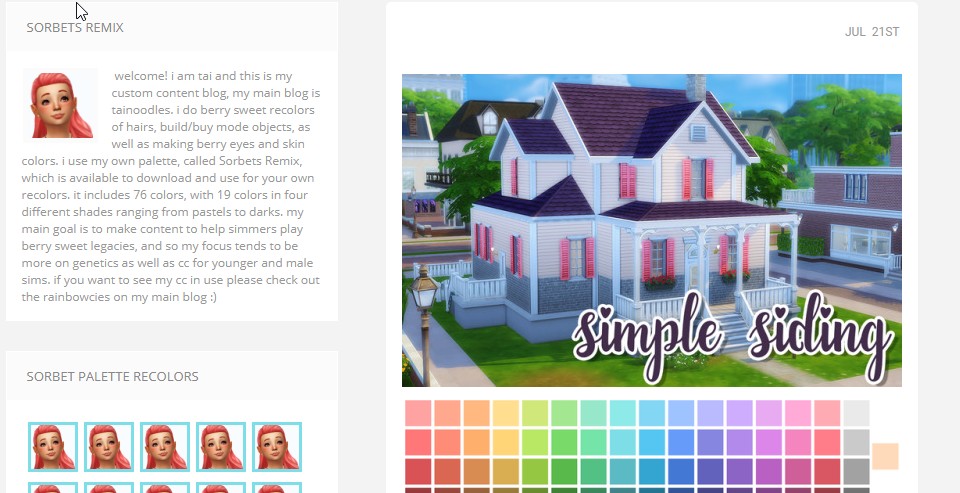 Tons of siding recolors to customize your homes. 
This is a cool site because it has something that almost every Sim player wishes for… BUNK BEDS!
CC includes new creations like bunk beds and lofts, which are not available in the game at this time
Trekking gear for your camping/outdoorsy sims
Clutter, edible treats, clothes, and cupboards, too!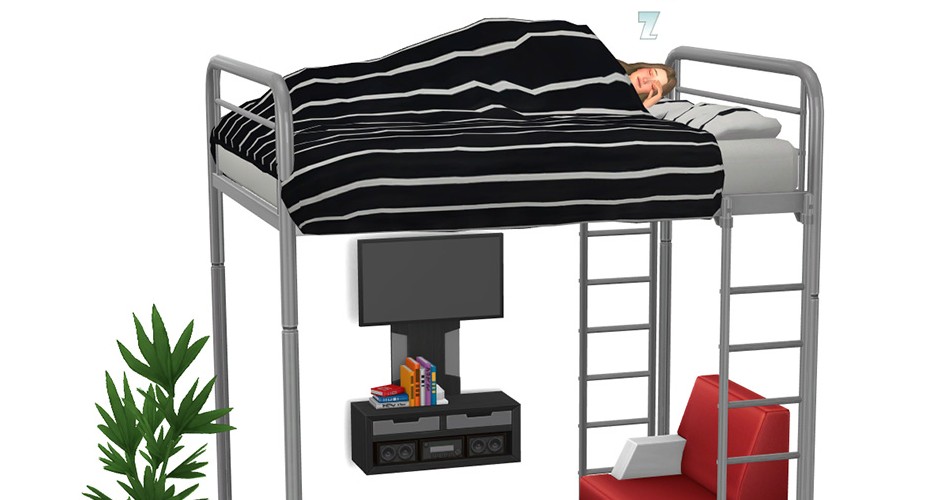 Fully-functional buck beds!
For all your Maxis Match needs, check out Maxis Match CC World. Clothing and hair recolors, along with a few new hairstyles as well!
The site has a page dedicated to other creators who make Maxis Match content
CC-free Victorian building lot
A nearly endless archive of CC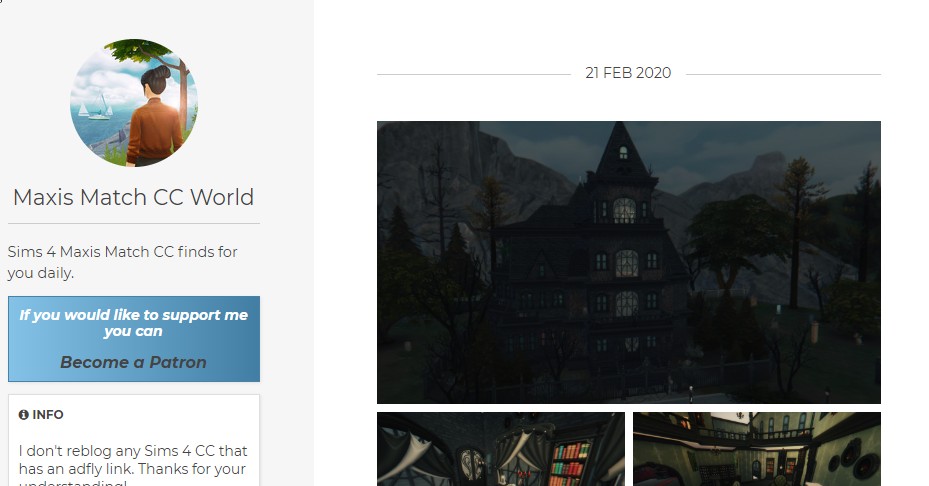 A creepy-cool haunted house for vampires or spellcasters. 
The Sims Resource is a website dedicated to CC, wikis, community forums, and resources to teach you how to create your own CC. This site is considered the ultimate in Sims 4 CC. 
Has CC for every category in Build/Buy mode 
Tons of hair and clothing options for both male and female sims
Awesome makeup styles, jewelry, and accessories
There is an option to join TSR VIP for $4.00 per month that gives the user extra features and an ad-free experience.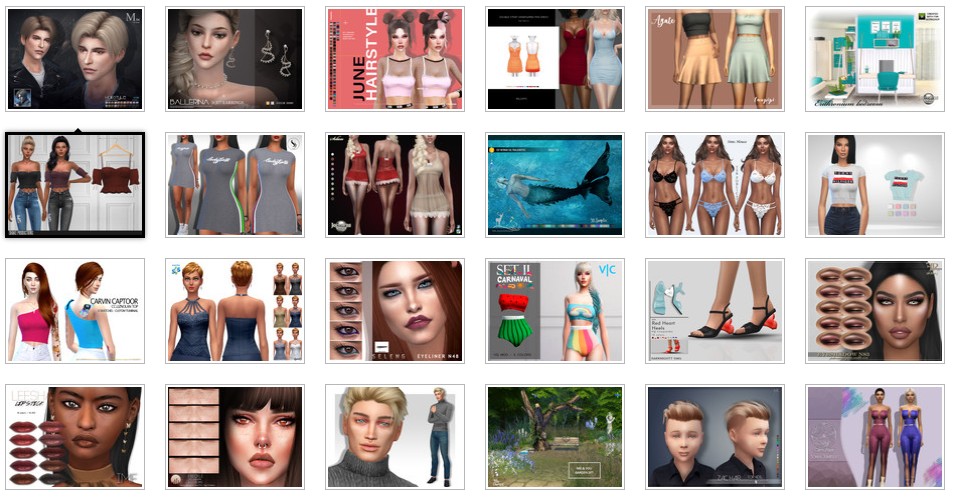 So much custom content, you'll never get tired of browsing!
You may also be interested in:
Image Gallery