[Top 15] The Sims 4 Best Mermaid Mods That Are Fun
Updated: 24 Mar 2022 5:28 pm
Swim in the ocean and dive into the world of mermaids.
Make mermaids even better
Occult life states have always been fun to play with ever since the Sims came out. Looking at the Sims 4 with Occult life states in mind, they can seem lackluster. 
Modders have taken it upon themselves to improve existing Occult life states and add new ones to the game. Let's look at just one specific type of occult, mermaids. 
Mermaids in the Sims 4 end up stale after playing for a while. Mods can change the gameplay for mermaids, giving you, the player, more fun with the household. 
Which Sims 4 mods are the best to have for mermaids? Dive into the top 15 Best Sims 4 best mods that make mermaids more fun to play. 
15. Plantable Mermadic Kelp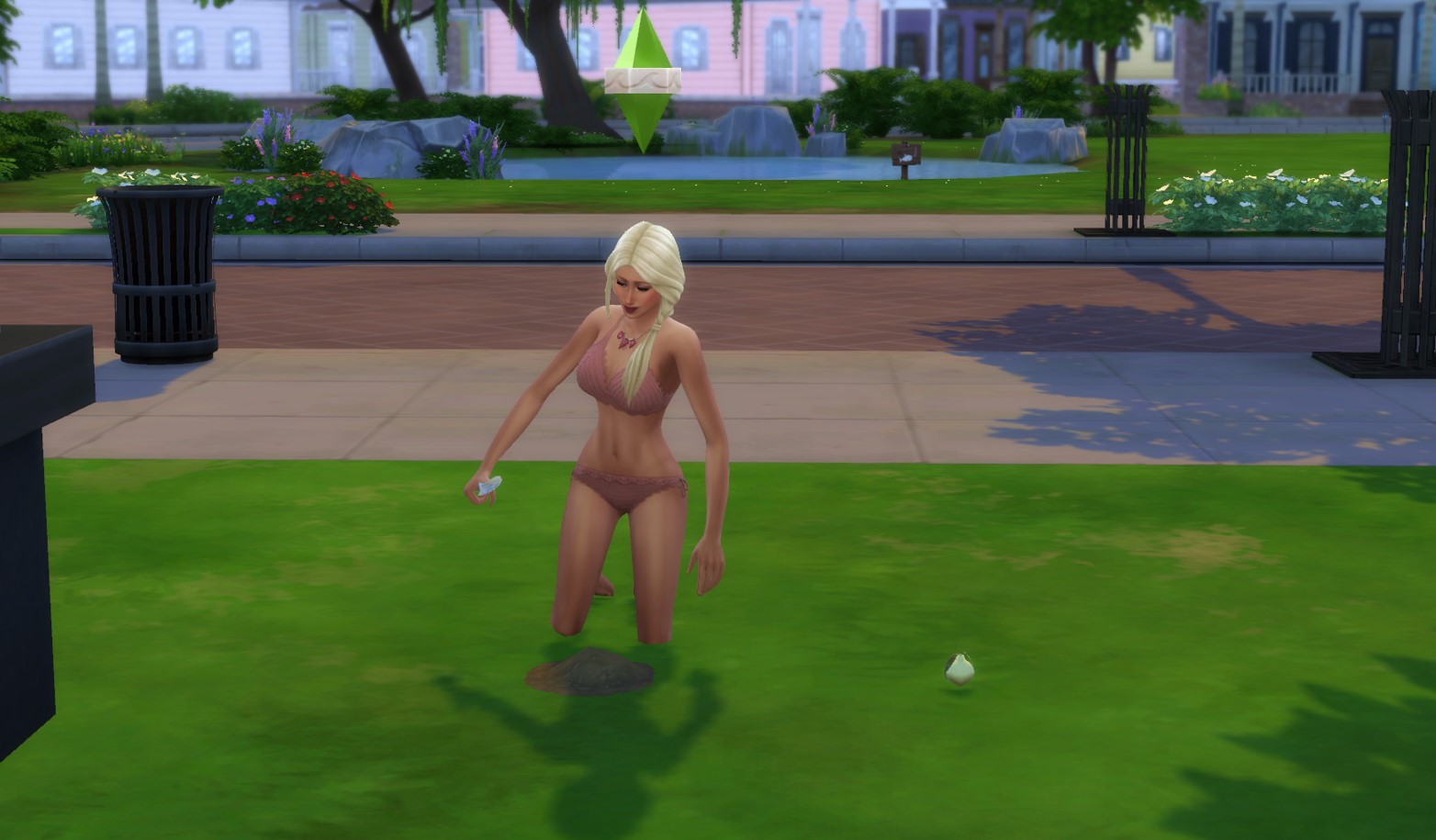 Who doesn't want a farm of Mermadic Kelp?
Mermadic Kelp usually has a single purpose in the Sims 4, making your sims into a mermaid. You can't plant it to use it for anything else, but with the Plantable Mermadic Kelp, you can have an entire garden of it. 
From the mind of SrslySims, Plantable Mermadic Kelp is an override for mermadic kelp to be planted and harvested like any other plant. You do need to have Island Living before using this mod. 
Having harvestable mermadic kelp in your garden can have many fun advantages. Who doesn't love an army of mermaids and sirens? 
Plantable Mermadic Kelp details: Download
14. Summon Ocean Threat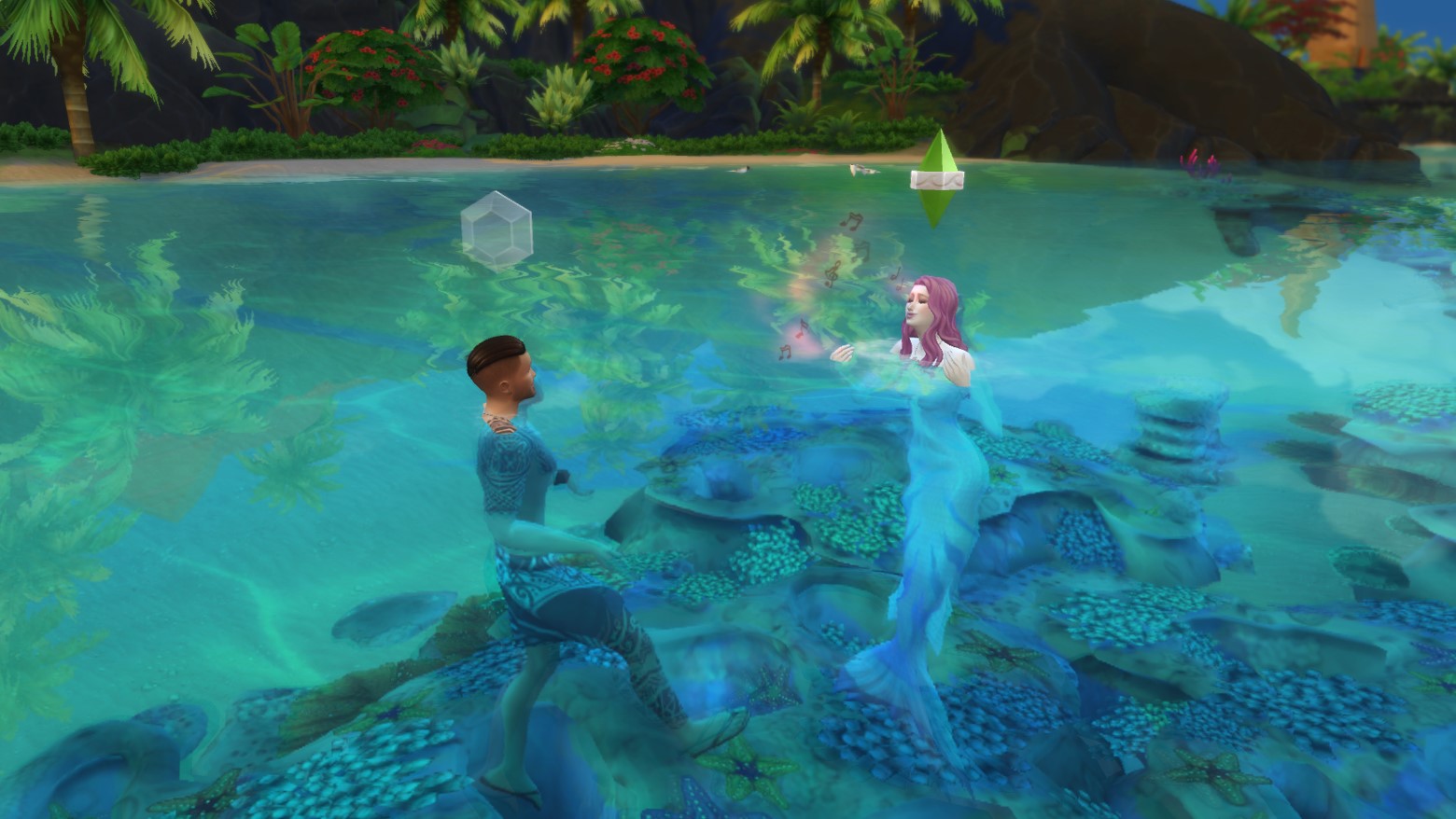 There are dangerous things beneath the ocean. Why not summon it? 
Depending on the lore you go off of for mermaids, they can be deadly. With Sims 4, mermaids are harmless to other sims. The mod Summon Ocean Threat changes the harmless mermaids and gives those unfortunate to cross paths with your mermaid/siren deadly results. 
The power Summon Ocean Threat was never deadly until PETSIMK created their mod. You can only utilize this ability in the water. 
This mod creates an extra element to what your mermaid can do. Invite your least favorite sim over to the beach and let your mermaid sing them to the depths of the ocean. 
Summon Ocean Threat details: Download
13. Mermaid Lifestate 2.0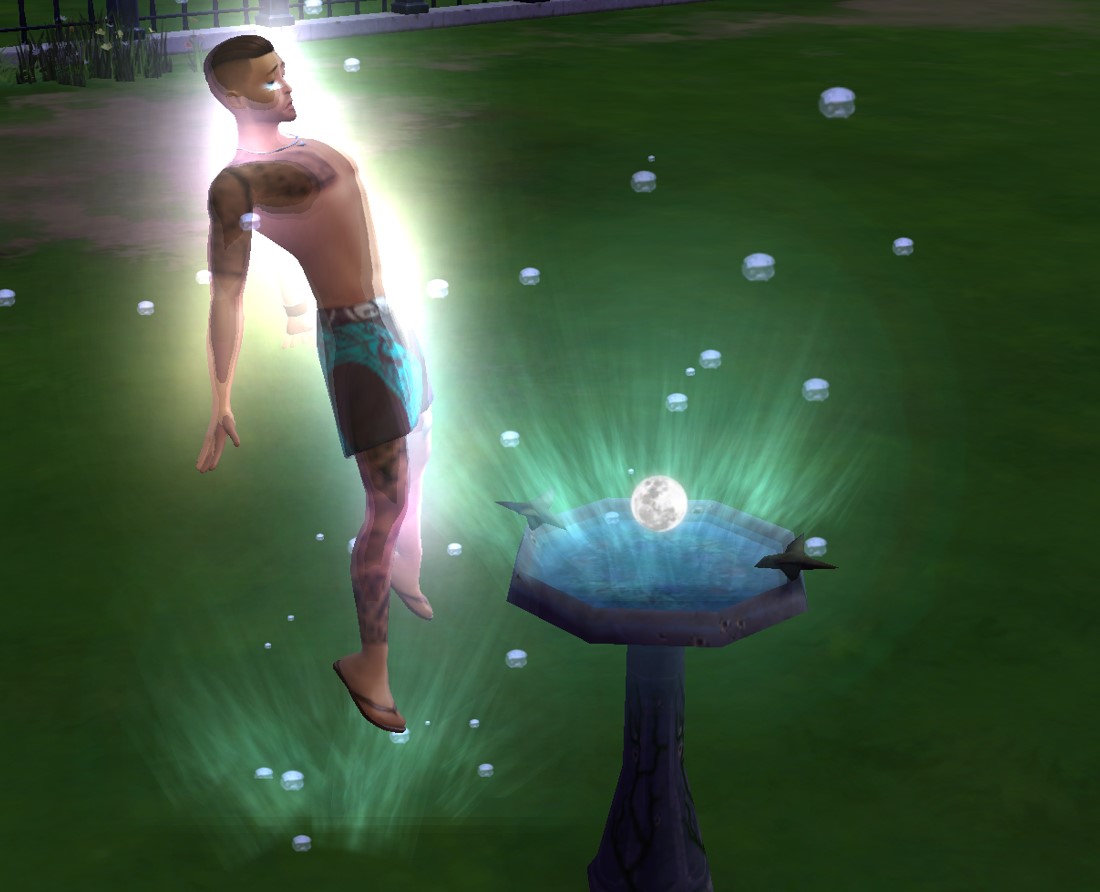 There are many ways to become a mermaid, like the moonpool. 
Before we had Island Living, mermaids were not in Sims 4. Mermaid Lifestate 2.0 made mermaids possible for the base game. 
In this mod, you need to study the mythology of mermaids to become one. Once you have learned all you can, your sim can use the moonpool to transform into a mermaid. 
This mod came out before Island living. The modder has stated that it is broken and will not be updated. 
Playtesting this mod for a while, it still is fun to play with all the updates. There are a few bumps, but it doesn't take away from the mod.
Mermaid Lifestate 2.0 details: Download
12. Stronger Mermaid Buffs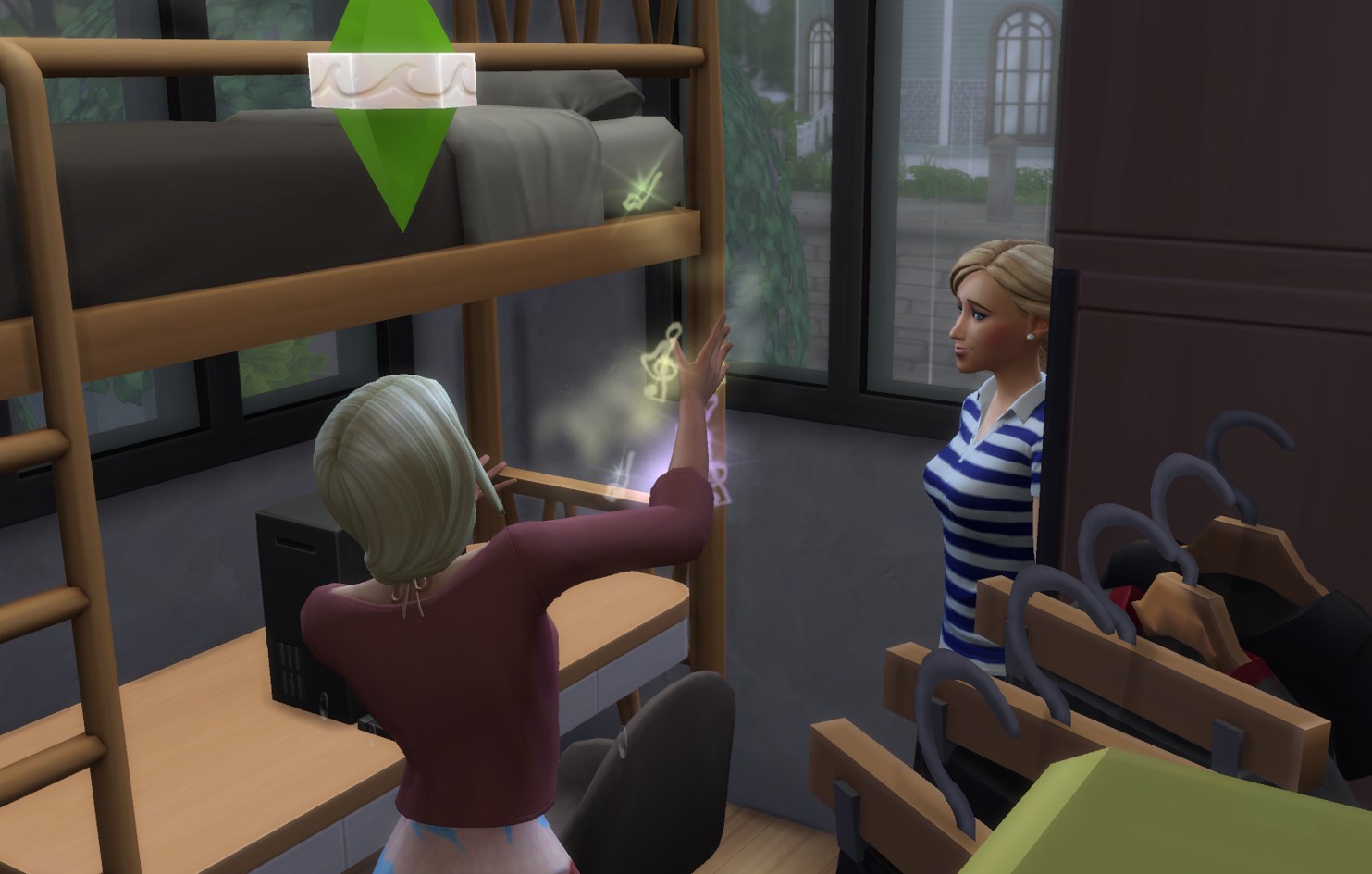 With inhuman abilities you should have inhuman results. 
Sims 4 is a game based on emotions influencing everything the sims do; buffs are the result. With the mod Stronger Mermaid Buffs, your mermaid's songs will have an intense impact on the receiver's emotion. 
The moodlets caused by the mermaid's songs increase to a +10 from the typical +2. You may see the moodlet still state +2, but it will work as a +10. The modder is working on a fix for this issue. 
With Stronger Mermaid Buffs, your mermaid's abilities make more of an impact on others. Nothing like your sim helping lonely sims have a great date or making an already tense situation even worse. 
Stronger Mermaid Buffs details: Download
11. Mermaid Babies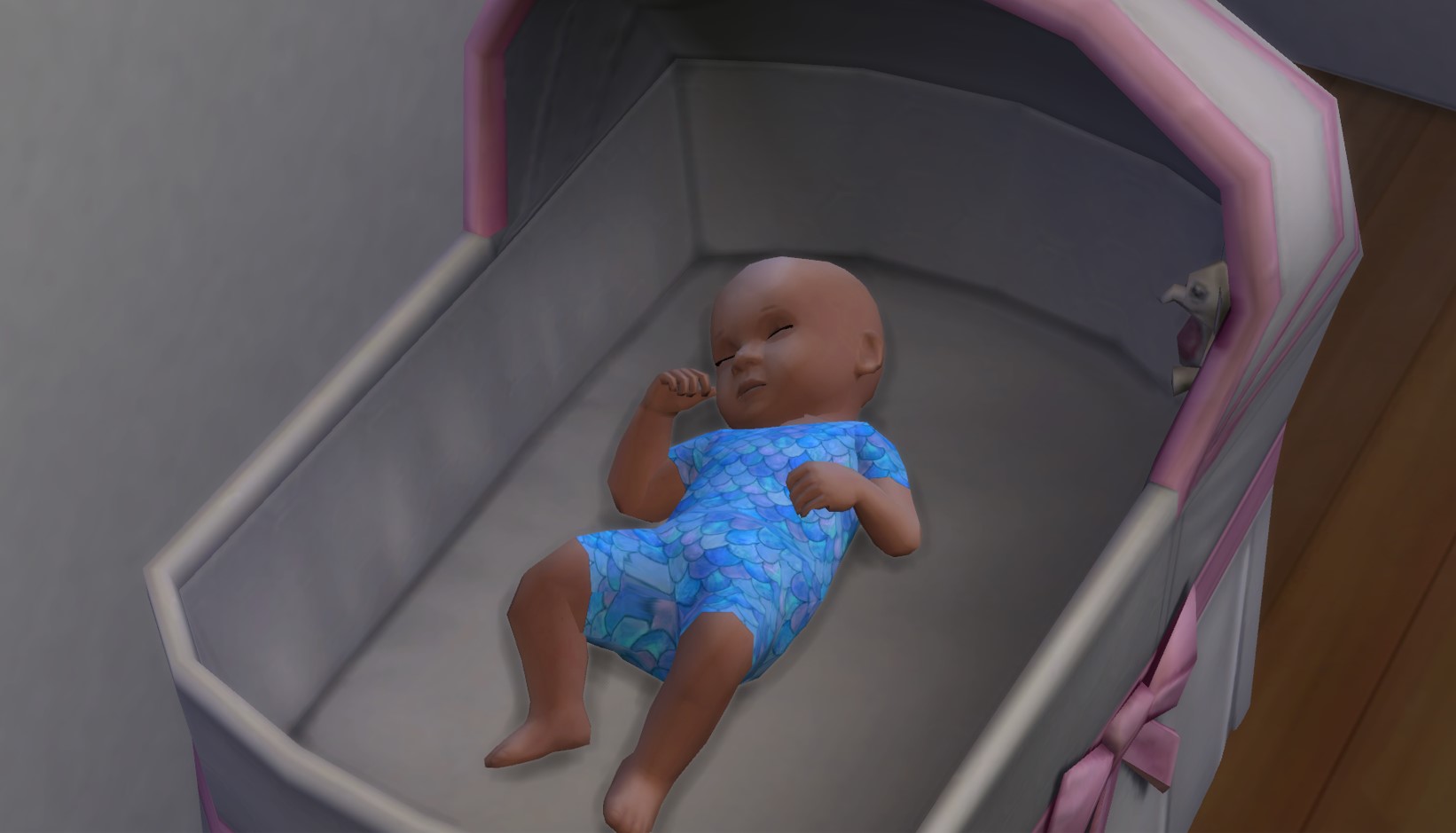 Mermaid baby resting in their scales. 
The onesie your sim's baby wears is the only one they can wear unless you have the knitting stuff pack. A modder who goes by Mcrudd is known for making baby creations to give them more personality. 
Mcrudd has made a mod called Mermaid Babies, which gives your sim baby colorful mermaid scales as a onesie. There are three different categories and colors; alien babies are green, boys blue, girls pinky-purple. 
The scales are shiny and work well for a new mermaid baby. A step up from the typical onesie that your sim baby begins with.
Mermaid Babies details: Download
10. Swim Around in Pools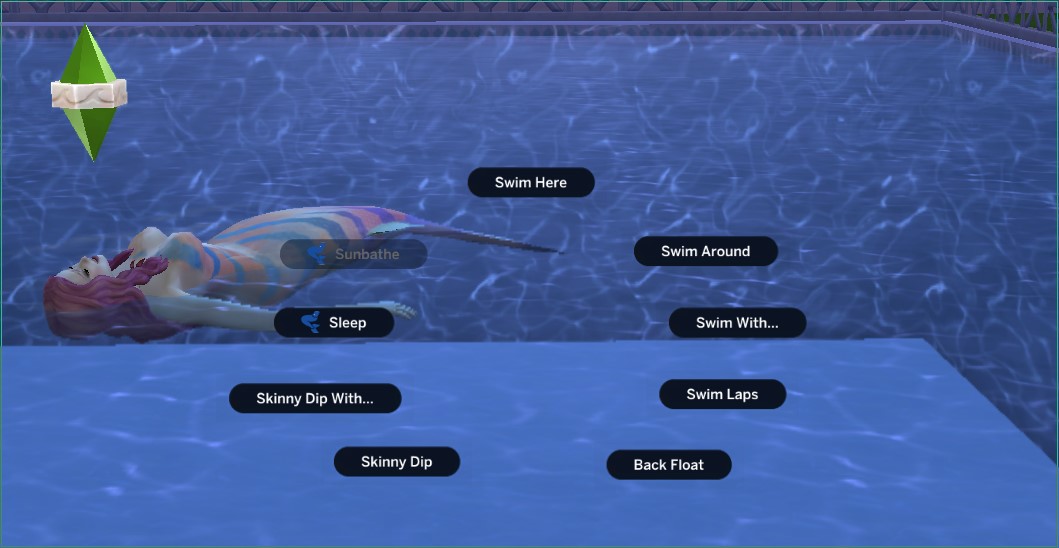 Relax and swim around the pool for awhile. 
As Dory from Finding Nemo says, "just keep swimming." The Swim Around mod gives mermaids the chance to swim around in pools as they do in the ocean. 
While the action isn't exclusive to mermaids, it works well for mermaid stories. This mod works best in irregularly shaped pools. 
Keep in mind that this mod doesn't work well with small-sized pools. Sims don't have to swim in laps but can go anywhere they want to!
Swim Around in Pools details: Download
9. Siren Ears and Gills Mod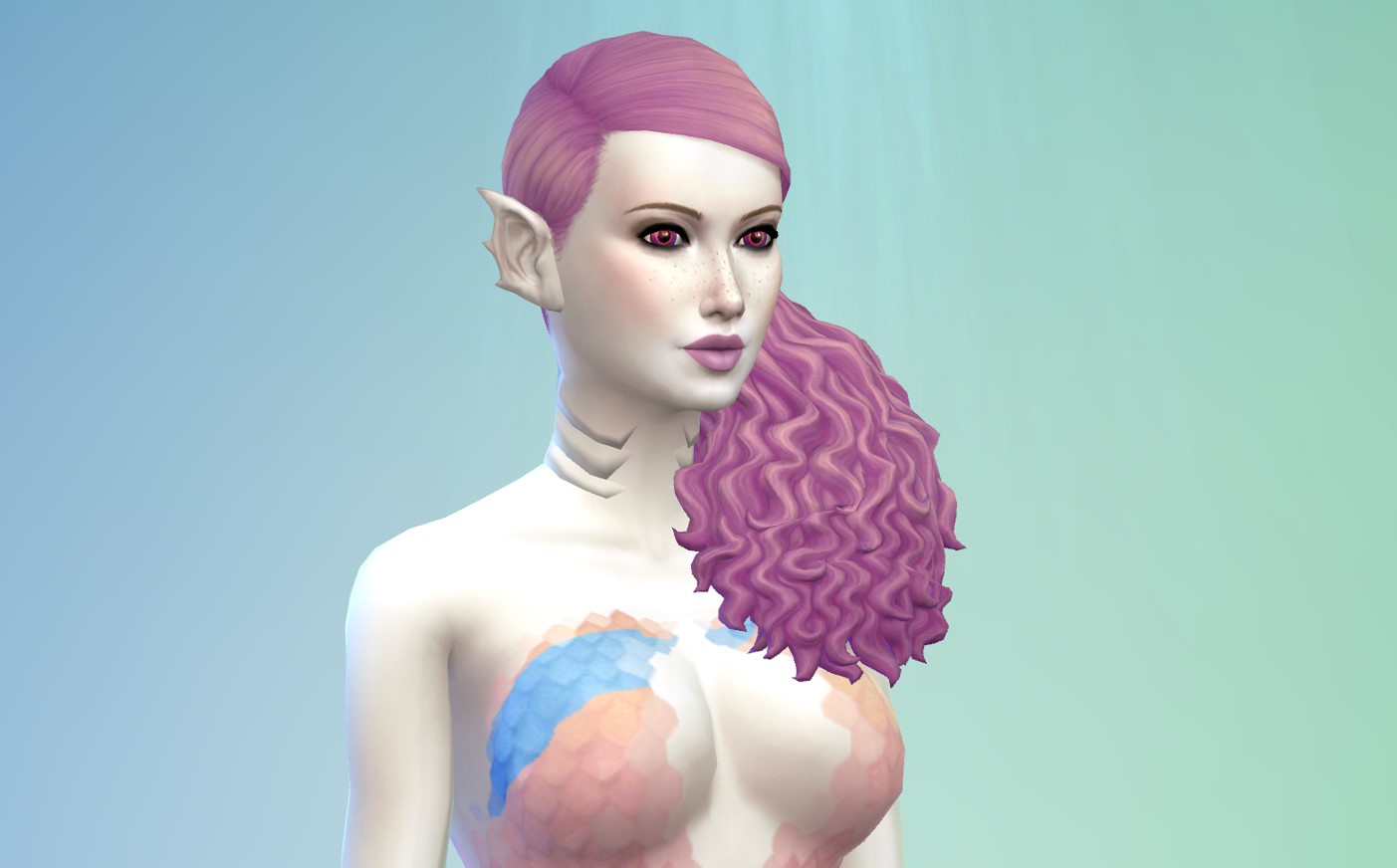 Whether your mermaid is a scary or an enchanting beauty, enahnce their look with scales and gills. 
When the topic of mermaids or sirens comes up, how do you see these creatures? Do you see gills or fish-like ears on these creatures? 
Most people will think of a more fishy look to these creatures. With the Siren Ears and Gills Mod, you get just that. 
This mod adds ears for all ages and genders with gills for teens and up. The modder states to use the smallest ear setting possible to avoid clipping issues. 
Using this mod gives your mermaid a more authentic mermaid look that you may find in traditional lore. It is more fun to play around with a more mermaid-looking sim. 
Siren Ears and Gills Mod details: Download
8. Leg scales for mermaids + chest scales for male (22 swatches)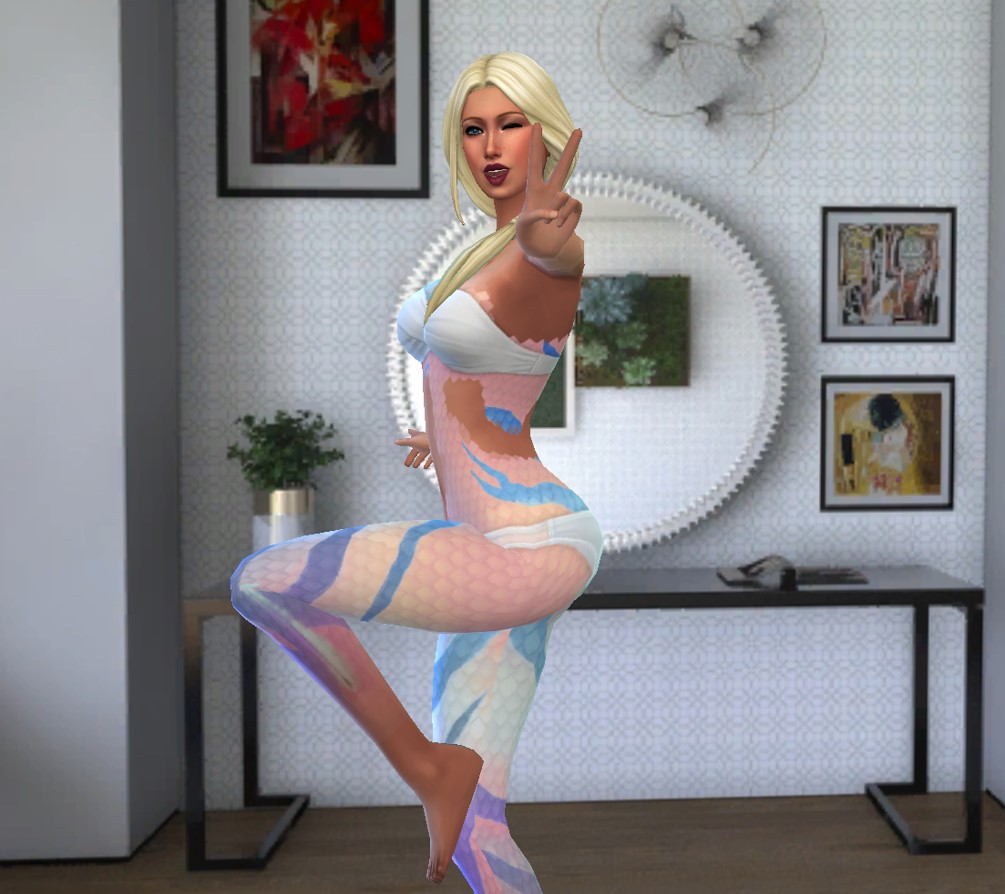 Why wear your heart on your sleeve? Wear your scales instead. 
If you remember mermaids back in The Sims 3, mermaids in their human form had scales showing on their legs. Sims 4 is missing, which can be a good thing depending on how you play with occult sims. 
Leg scales for mermaids + chest scales for male (22 swatches) mod brings that aspect into the Sims 4 with the addition of chest scales. Both the legs and chest scales and be used on male and female sims. 
The chest scales are seen better on male sims than on female sims. The best part is you can use them as tattoos or accessories. 
Bring back the nostalgia of Sims 3! These scales can match your mermaid's tail too. Mixing and matching different colors is fun.
Leg scales for mermaids + chest scales for male (22 swatches) details: Download
7. Fish Scales Tattoo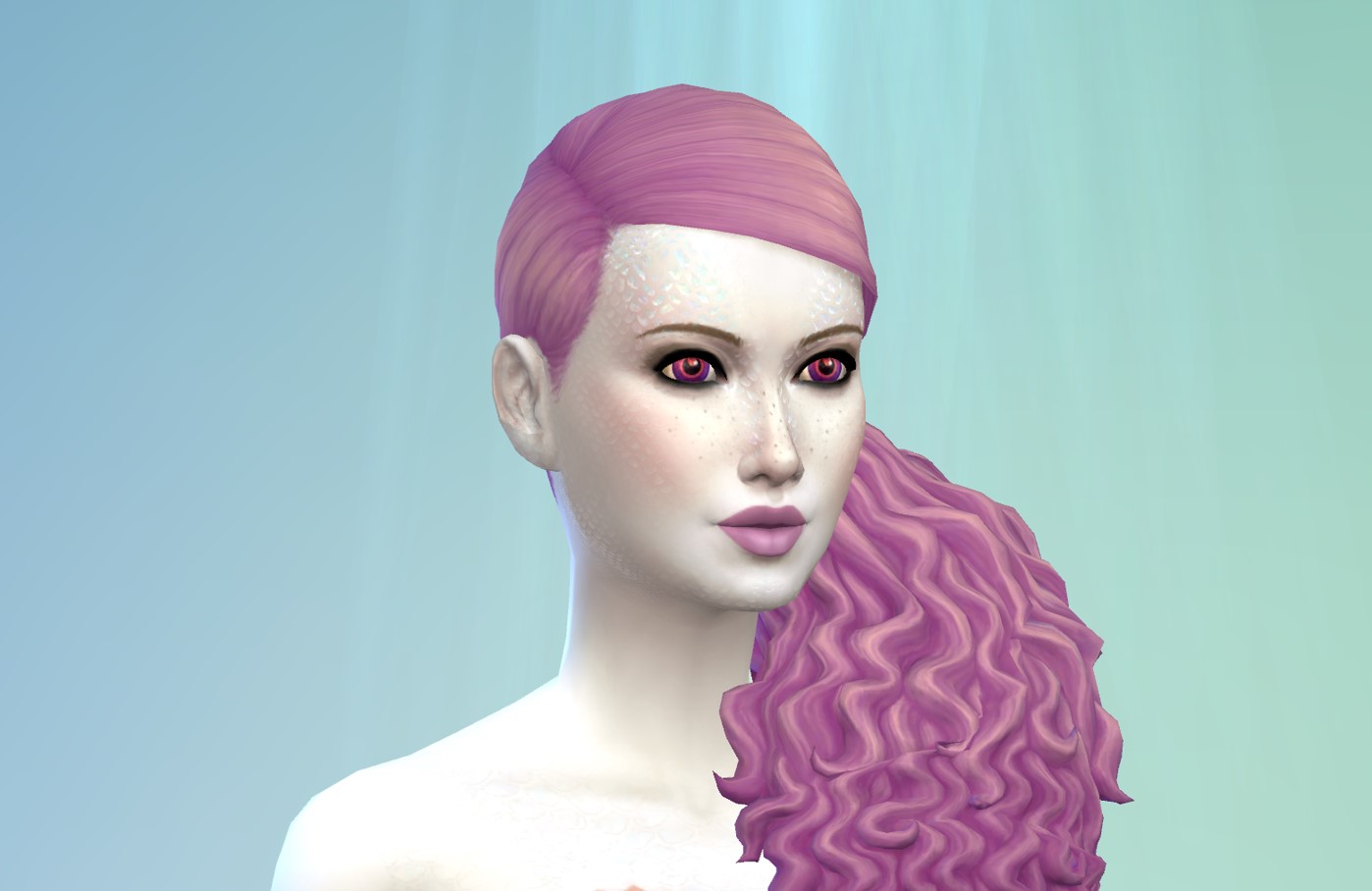 Some scales are suttle. Which would you prefer? 
Some mermaid looks show them with scales all over their body. Fish Scales Tattoo mod adds the ability to give your mermaid that fishy look. 
Playing with different skin tones with this mod is subtle on lighter skin. On darker tones, it will show up like actual fish scales. 
It looks great on any skin color you choose. This mod is in the tattoos section of CAS. 
Fish Scales Tattoo details: Download
6. Merfolk Cove Lot Trait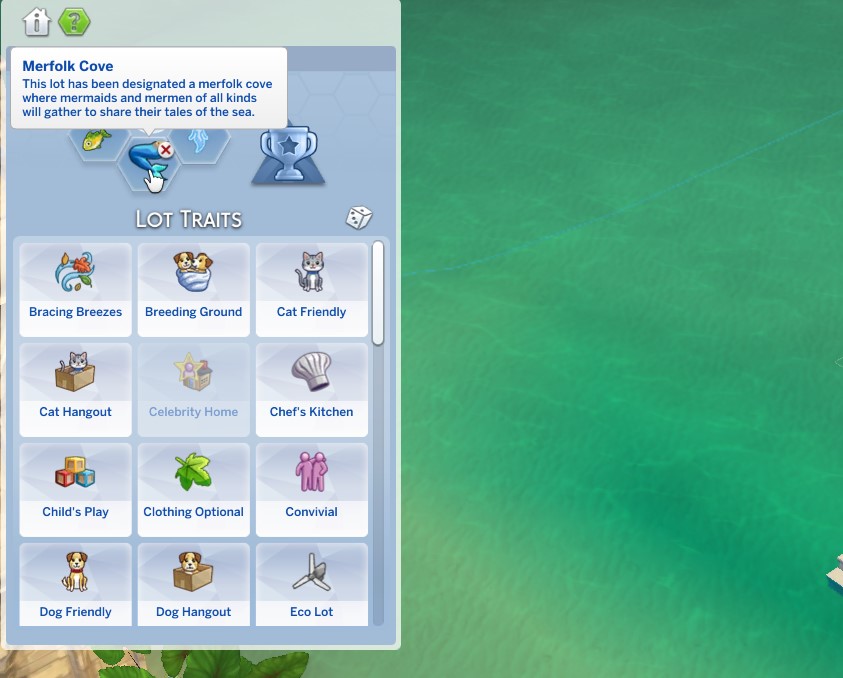 Even mermaids need a place to meet together. Welcome to the Cove. 
There is a lot trait in the Sims 4 called Vampire Nexus that attracts more vampires to that specific lot. Merfolk Cove Lot Trait mod is like Vampire Nexus but with mermaids. 
This mod had more to offer than the simple "more mermaids" to the lot. It creates a space for mermaids to feel at home where your sim can earn their trust. 
With this beach lot trait, you will see new mood buffs while your sim is at that specific beach. You can officially bring the mermaid cove from movies into your game to have an enchanted time. 
Merfolk Cove Lot Trait details: Download
5. Sims 4: Three Mermaid Aspirations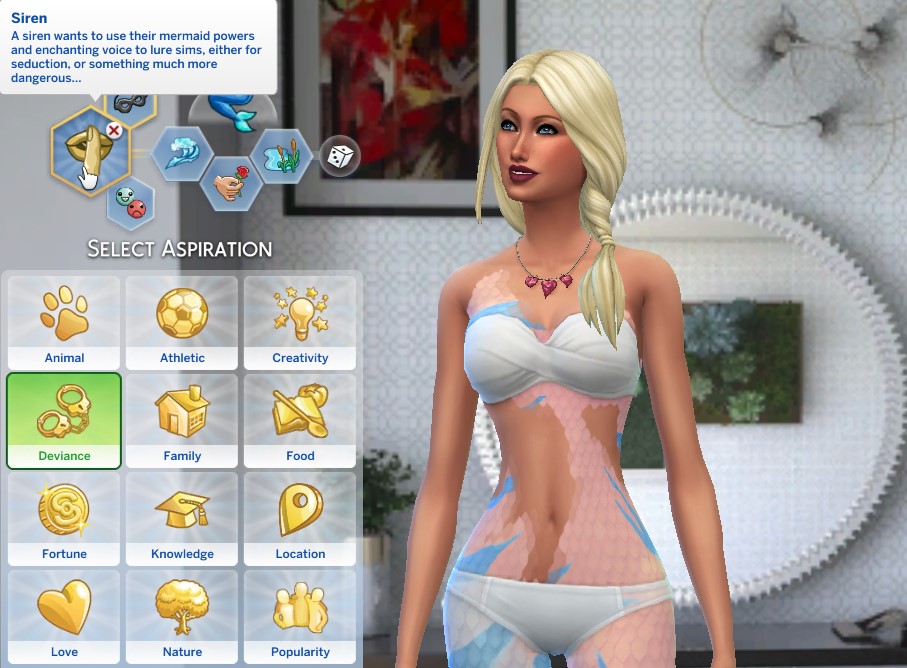 Give your mermaids a reason. Good or Bad it is still a reason. 
With vampires, we got a few new aspirations. Why can't mermaids have new aspiration choices too? 
Sims 4: Three Mermaid Aspirations mod gives your game three new aspirations designed around mermaids. The aspirations are Ariel, Mermaid Experience, and Siren. 
The Siren aspiration is in the Deviance category, and the reward trait is Hypnotizing. Siren is for those mermaids that want to be true to the siren lore in seducing unlucky sims to their doom. 
You can find the Ariel aspiration under the Love category for those who have balanced being a mermaid and a regular sim. The levels keep true to the Disney movie The Little Mermaid. 
The Mermaid Experience aspiration is centered around gaining knowledge and experience about being a mermaid. Once your mermaid has completed this aspiration, they will be United with Nature. 
Sims 4: Three Mermaid Aspirations details: Download
4. IL - Tweaks & Fixes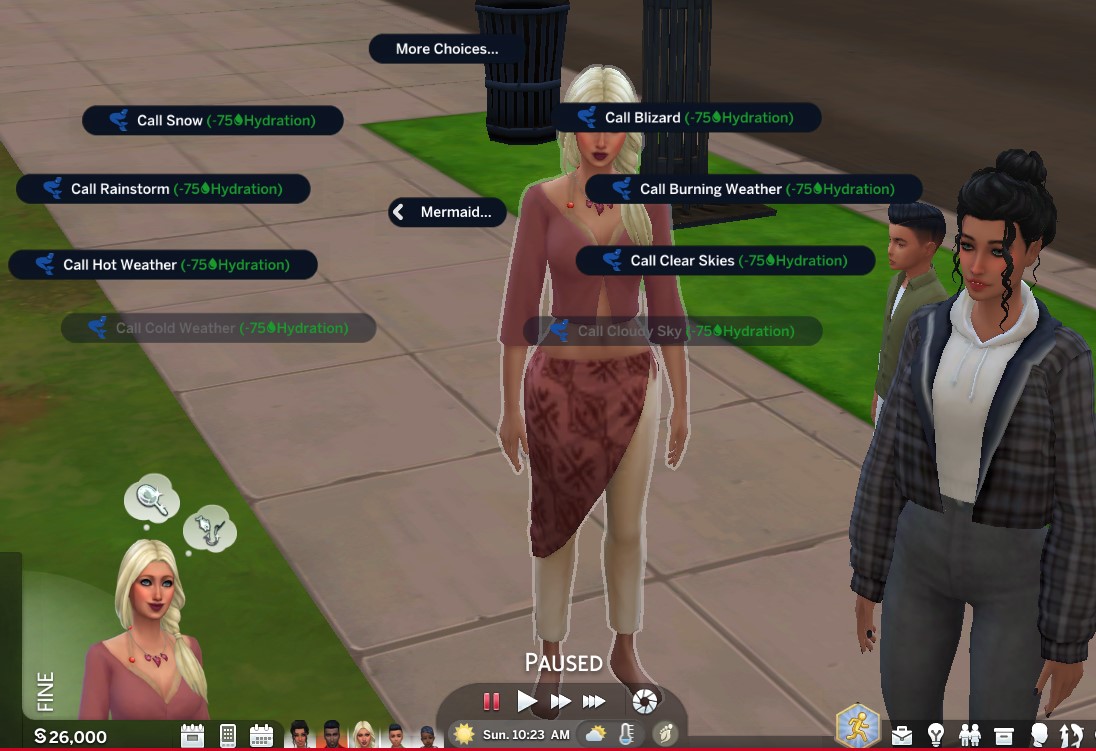 Get more from your abilities as a mermaid. Just remember to stay hydrated. 
From the modder Zero's Sims 4 Mods&Comics, IL - Tweaks & Fixes throws together a bunch of small mods that enhance Island Living. You will need to download XML Injector for a few of these mods. 
Cryogenesis, Full Weather Control, Powerful Siren Song, and Toggle Mermaid form are the powers you will find in this mod. Forget the weather machine and use your mermaid to control every aspect of the weather. 
Be careful using the Cryogenesis ability, especially in winter. Unless you like doing that, then go all out and have fun. 
IL - Tweaks & Fixes details: Download
3. Mythos Skin (Female) Mod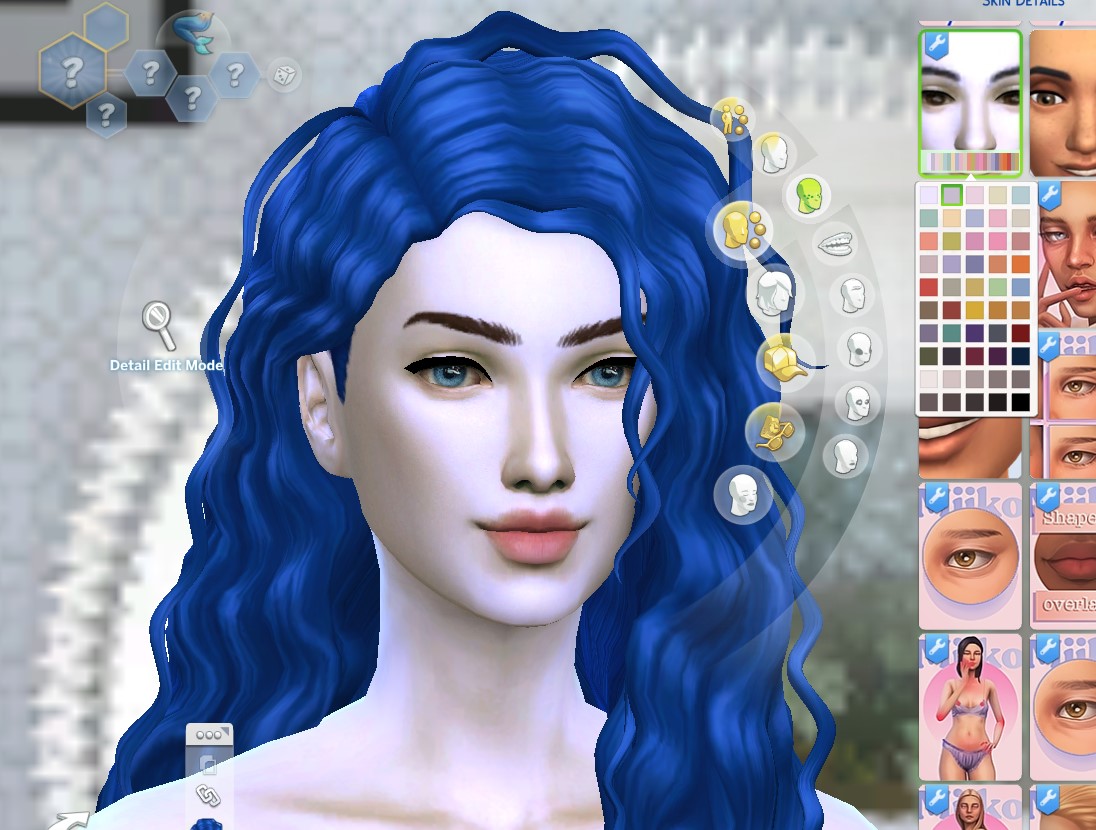 A mermaid should always have a magical appearance. 
Shimmering skin and magical elegance can be words to describe mermaids or sirens. Mythos Skin (Female) Mod is an overlay that brings shimmering skin to your mermaid sims. 
This mod brings 50 full-coverage colors for aliens, vampires, and specifically mermaids. Each color has a slight shimmer that brings a mythical glow to mermaids. 
These colors are perfect for making an enchanting mermaid. A beautiful mermaid swims up to an unsuspecting sim, enchanting them deeper into the ocean of Sulani. Is this mermaid dangerous or kind? 
Mythos Skin (Female) Mod details: Download
2. Mermaid Bloodlines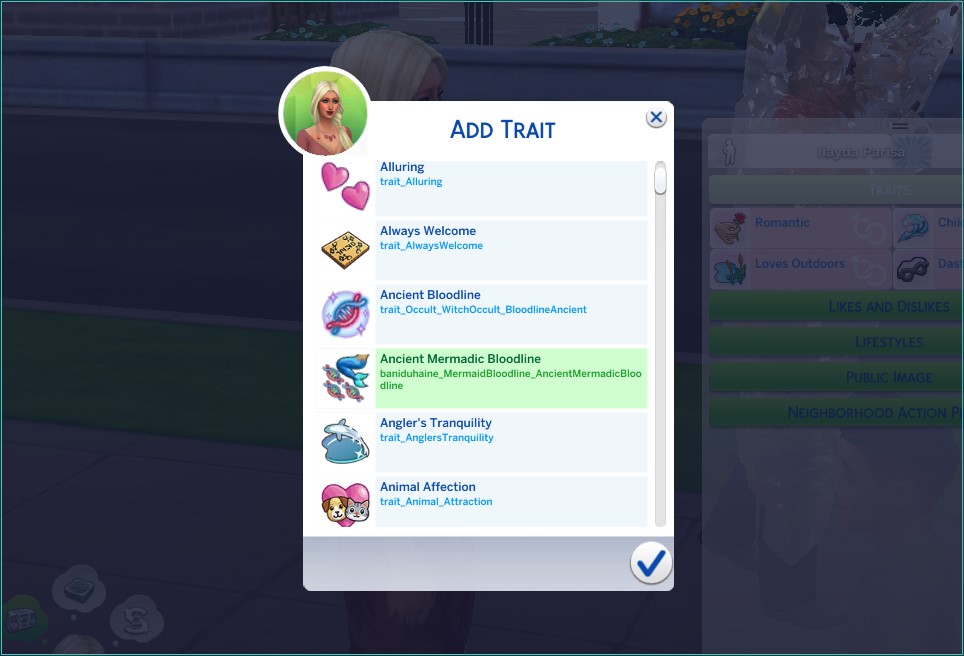 Bloodlines can play an important in a storyline. It is also fun to see a legacy with bloodlines intact. 
Bloodlines are fun to play within the Sims 4. The problem is we only have bloodlines with spellcasters. No problem!
Modder Bandiduhaine created many other bloodline mods for Sims 4, including Mermaid Bloodlines mod. You will need MAL22's Trait Tracker Injector, or the mod won't work. 
You'll also need City Living for the singing skill. Like a spellcaster, you will have weak, strong, and ancient bloodlines for your mermaid family. 
Each level of the mermaid bloodline affects singing, fitness, hydration decay, and hydration drop. The weak bloodline is 10% for each, while the strong bloodline is 20%. 
The ancient bloodline is 30% except for hydration drop. The hydration drop will be 50% slower. Using this mod is ideal for adding more genetics for having a sim family. Perfect for legacies. 
Mermaid Bloodlines details: Download
1. IL - Sirens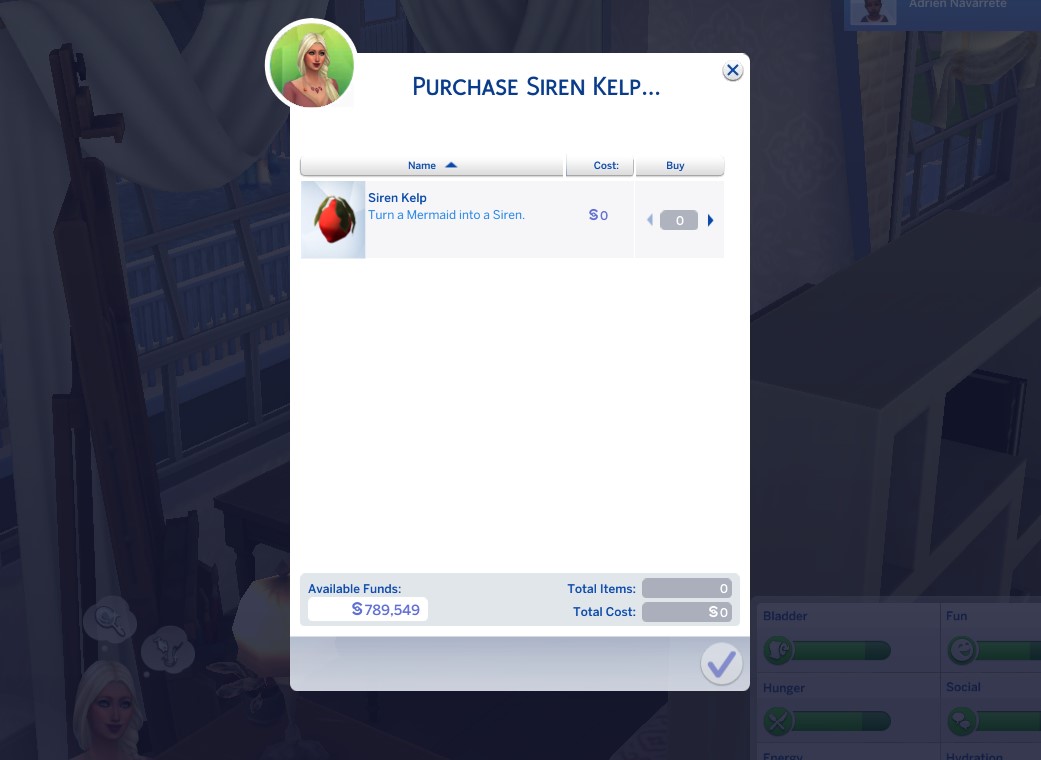 Mermaids can become more with the Siren Kelp. Will you take a bite? 
Sirens are the deadly counterpart to mermaids. With Sims 4, you can't get the deadly aspect of a siren without mods. 
The mod to achieve this with is IL - Sirens, which turns your mermaid into a bloodthirsty siren. You will need XML Injector and Death Interactions for this mod. 
To turn your mermaid into a siren, you will need to purchase Siren Kelp from your sim's PC. Once eaten, your new siren gains a thirst bar like a vampire. 
Your siren can now lure sims into the water to have a drink or to even devour. You can even drink from vampires. A battle between vampires and sirens, anyone? 
IL - Sirens details: Download
You may also be interested in:
Image Gallery