[Top 25] The Sims 4 Best CC Creators in 2023
Updated: 01 Jun 2023 3:31 am
CC comes for all types of Sims players, so who's your favorite creator?
The Sims 4 has a vast community of creators that constantly expands upon custom content for the loved game, bringing personalized items and styles to Simmers around the globe. Every creator offers unique items to add to the game, from clothing and hairstyles to furniture and new interactive objects.
In 2023, custom content creators are on the rise, bringing daily new content to the wide community of creative players. Here are 25 CC Creators that are essential to gameplay this year, each with their own vibe and additional content that can enhance the way that you play the Sims!
25. Chewy Butterfly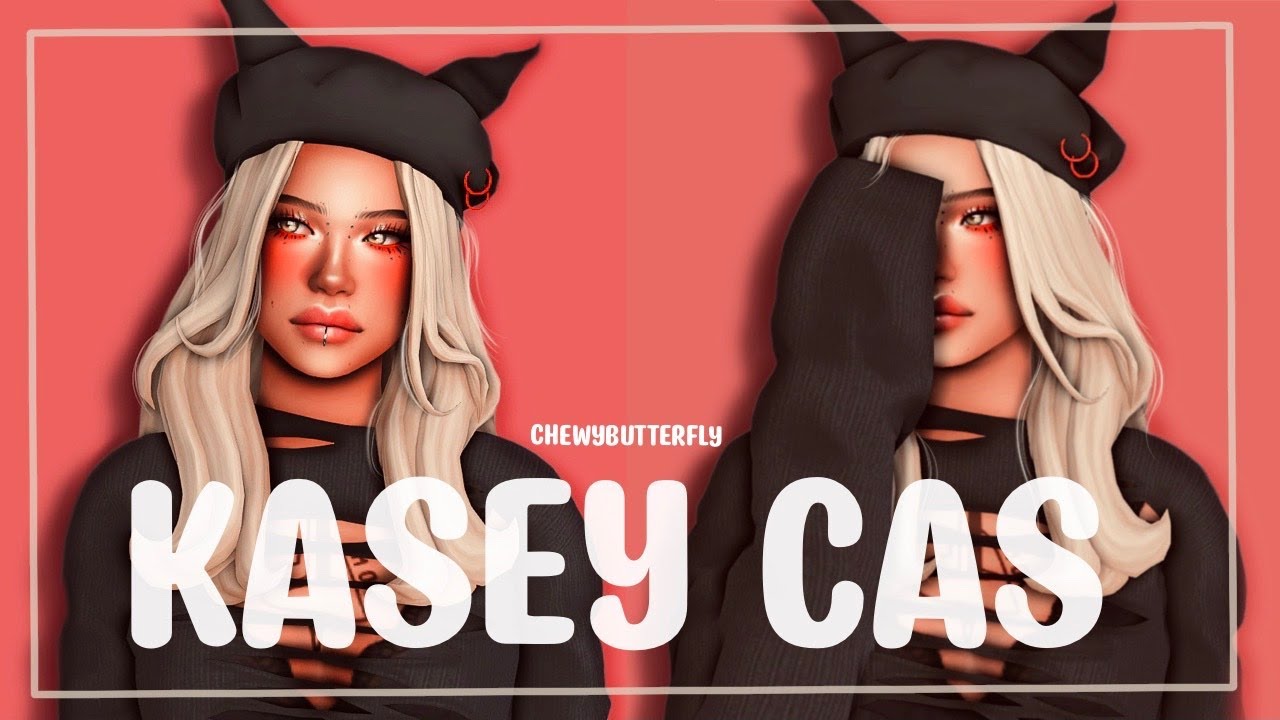 Browse through plenty of beauty CC made by this creator.
ChewyButterfly creates simple items that add a different type of glow to your game. They create skin details along with hairstyles and different types of skin sets and hairstyles, all of which will give The Sims 4 a wider array of options within Create-A-Sim.
Chewy Butterfly creates CC items for all ages, mostly for women. 
Download CC from Chewy Butterfly's Patreon: https://www.patreon.com/chewybutterfly_/posts 
24. Madlen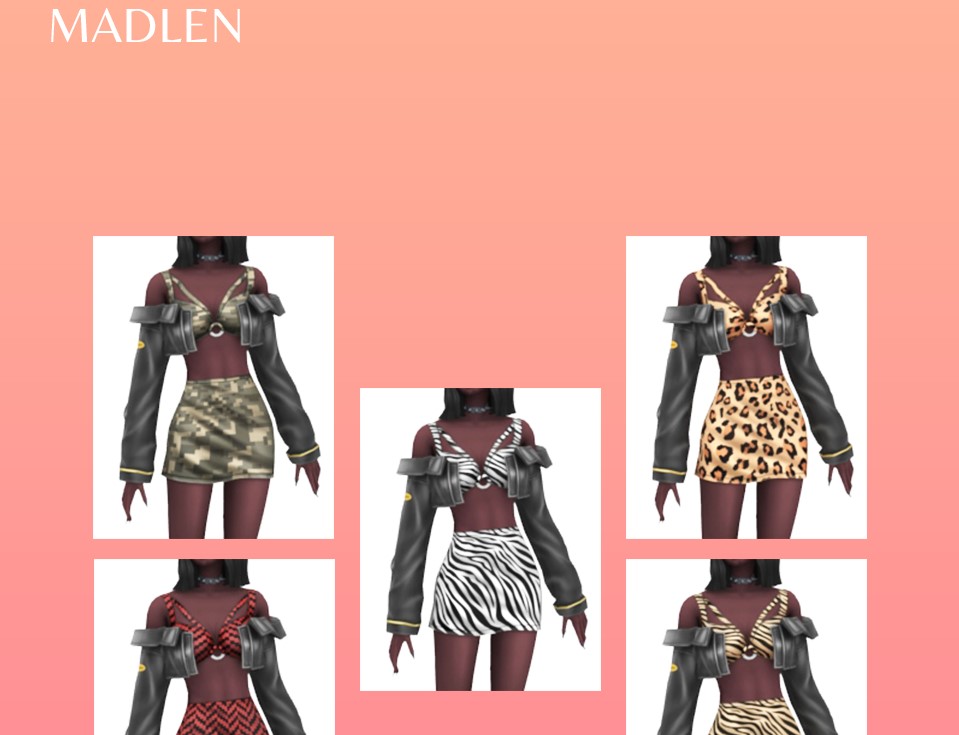 Sport a designer Sims look by utilizing fashion from Madlen.
Madlen is practically a designer brand that your female Sims can sport with fashion. Although this CC creator only makes clothing for women, it is all amazing content that will give your Sims a new spark.
They offer outfits, shoes, and some decorative sets as well, all of which are charming and interesting to add to your game. 
Download CC from Madlen's Patreon: https://www.patreon.com/madlen/posts 
23. Clumsy Alien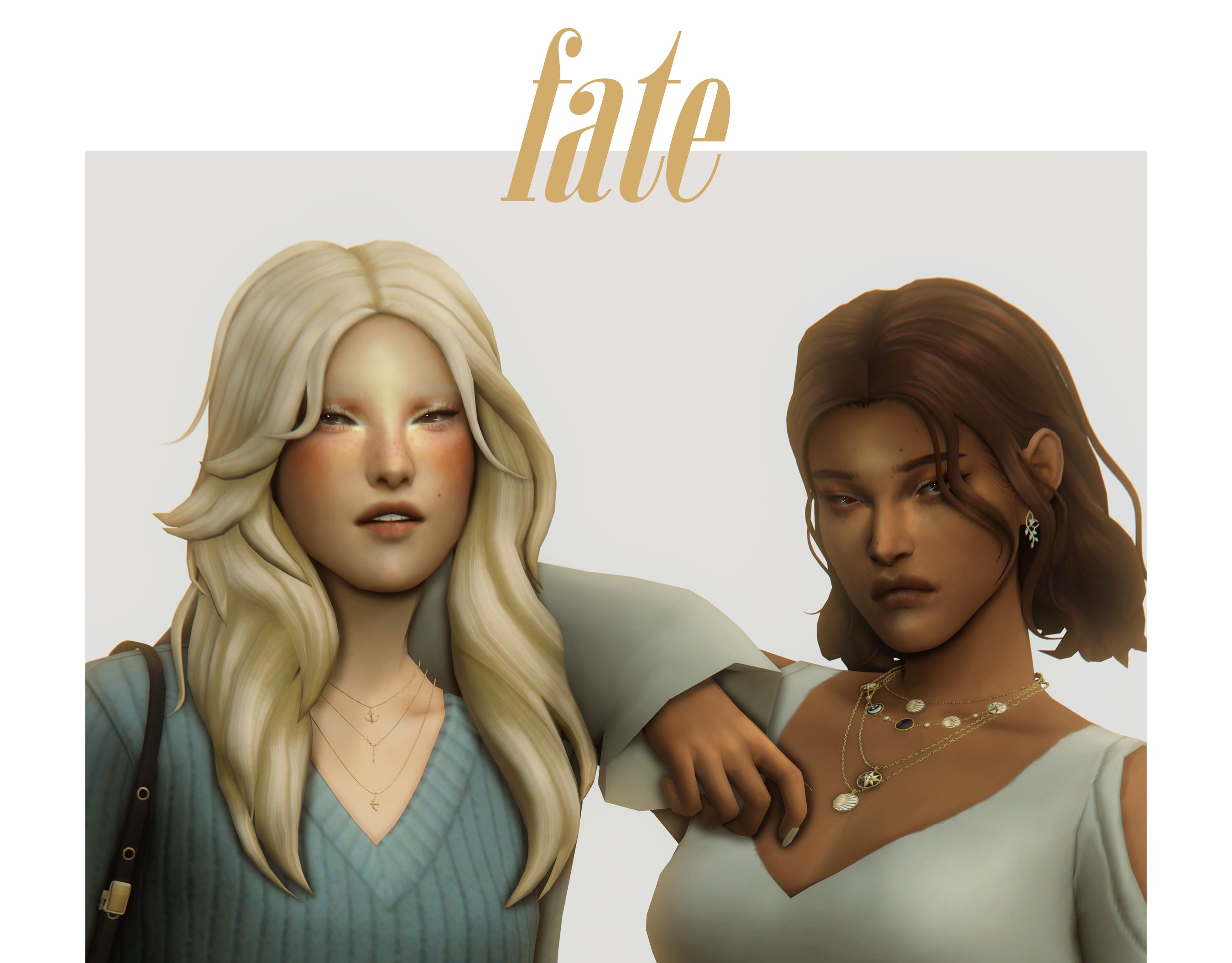 Rock a lounge look by downloading some of Clumsy Alien's content today.
Clumsy Alien creates clothes that are comfortable and laid back, fitting for Sims who like to be cozy while remaining fashionable. They offer plenty of outfit sets and hairstyles that give your Sims a relaxed vibe, even offering some styles for men as well.
If you want to give your Sim a new type of coffeehouse look, Clumsy Alien has some of the best CC for you!
Download CC from Clumsy Alien's Patreon: https://www.patreon.com/clumsyalien/posts 
22. Simstrouble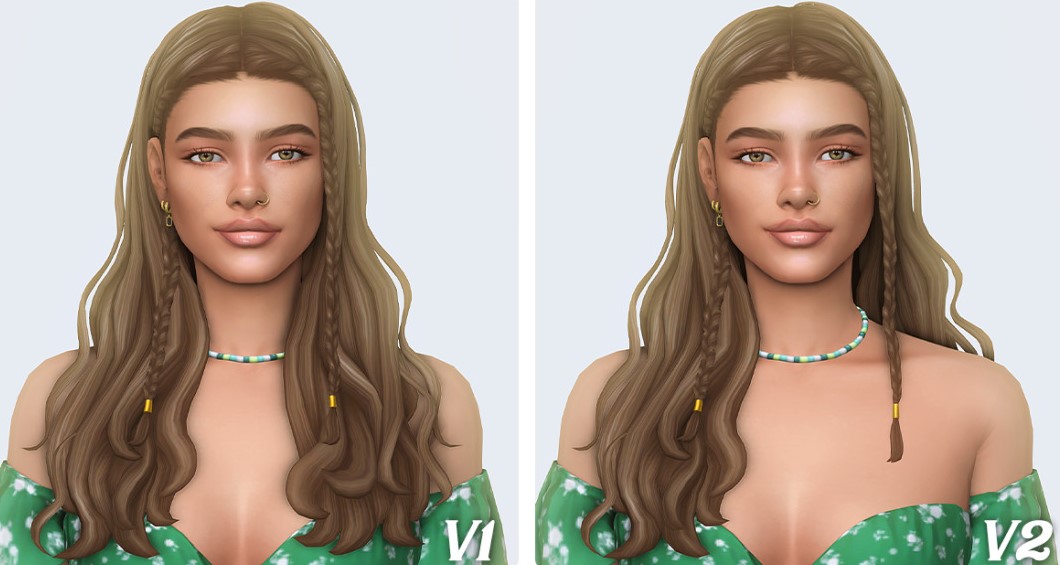 Give your sims more detailed looks with CC by Simstrouble.
Simstrouble offers some hairstyles for Sims that are charming and beautiful, giving your Sims hair a more realistic look. Although they only offer a few hairstyles, their selection is essential to gameplay if you are looking for something detailed and realistic.
There are a couple male hairstyles but mostly female hairstyles, all of which are available to download.
Download CC from Simstrouble's Tumblr: https://simstrouble.tumblr.com/ 
21. Cleopatra's Milk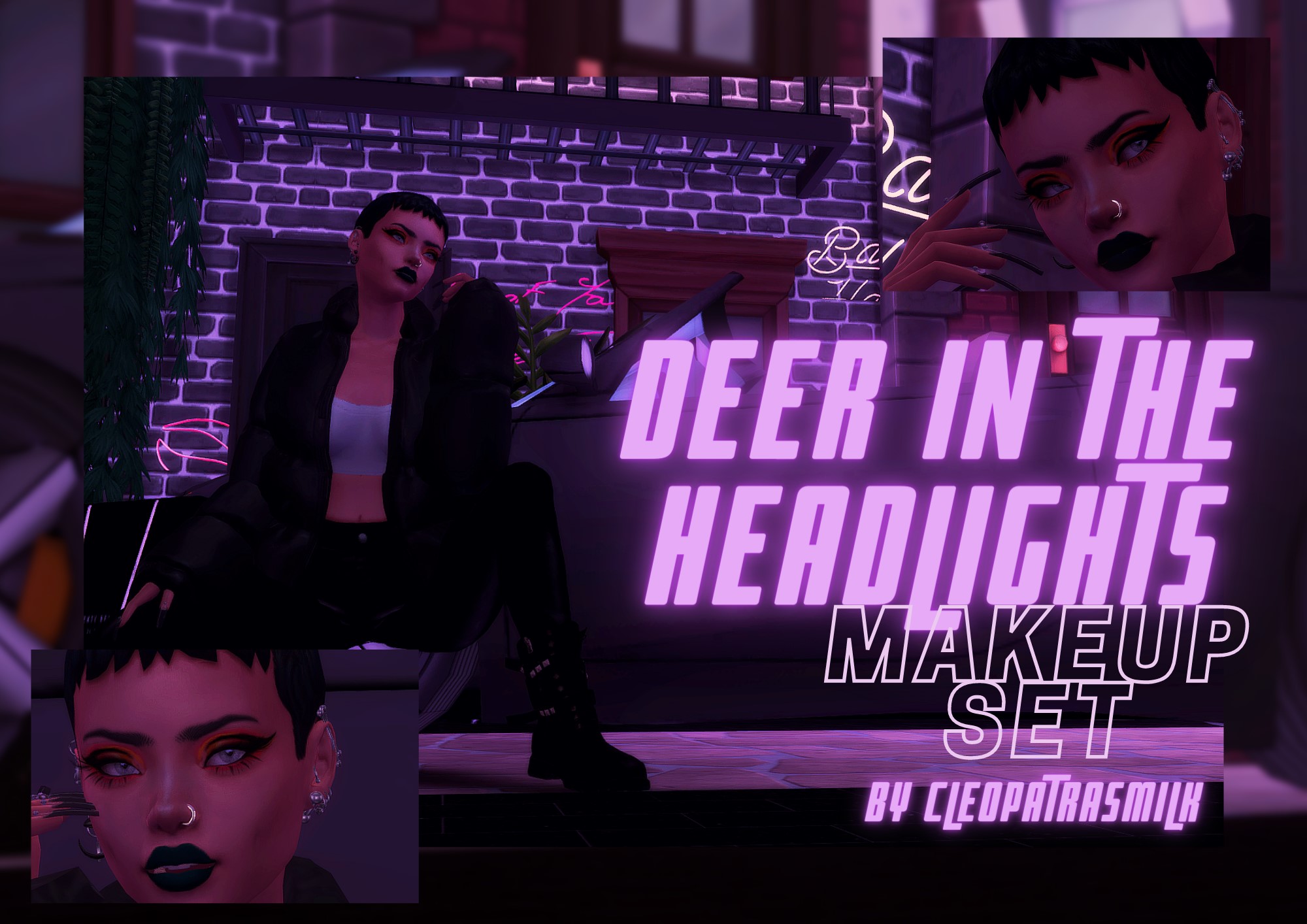 Make beauty and fashion a priority with content from Cleopatra's Milk. 
Cleopatra's Milk is a creator who creates vivid and bold womens styles, from makeup collections to clothing sets.
They offer everything that your makeup-loving Sims need and more, making them the perfect creator to follow if you are interested in giving your Sims fancy a manicure as well as a wide array of new and colorful makeup.
All of their makeups are bright and bold, differing from most options offered by the game without this CC. 
Download CC from Cleopatra's Milk on Patreon: https://www.patreon.com/cleopatrasmilk 
20. Serenity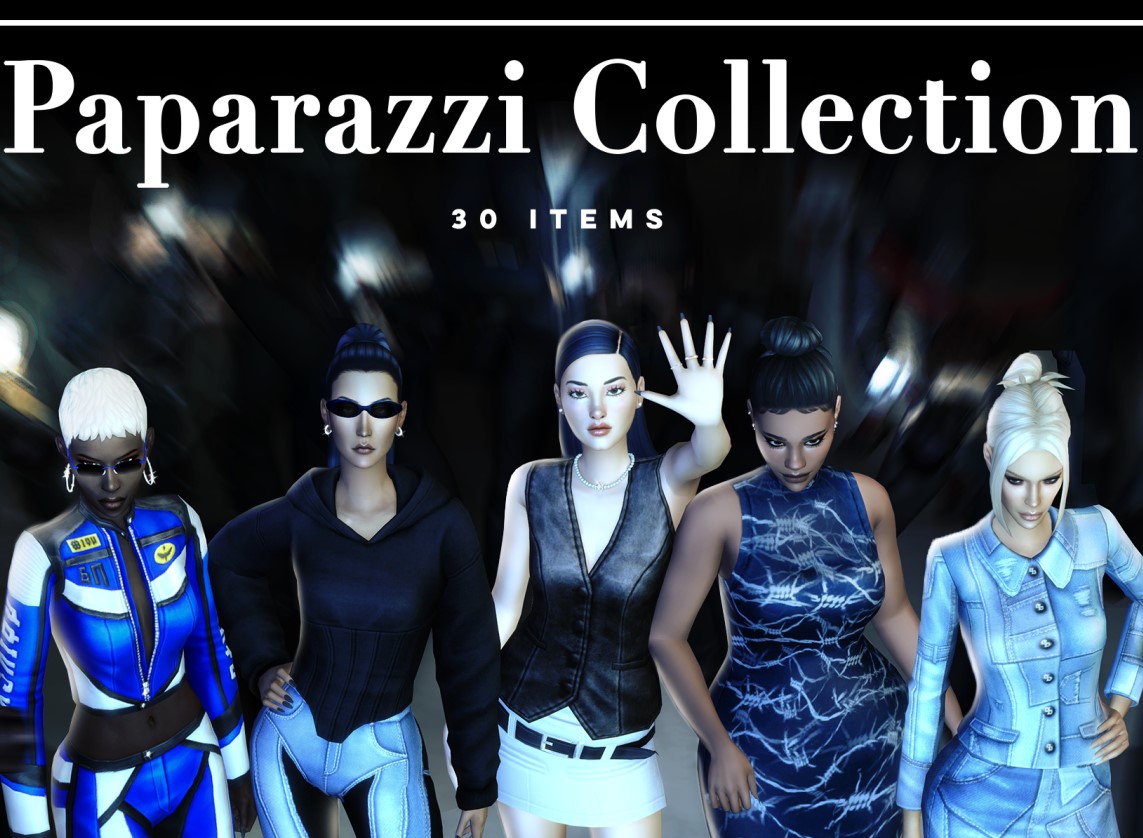 Expand your Sims closet with styles by Serenity.
Serenity offers plenty of new fashion for female Sims, bringing players a wide array of city-inspired looks that are sure to please the crowds at the nightclub.
The styles offered by CC creator Serenity range from classy to streetwear, ensuring that there are different types of fashion for every Sim to enjoy.
Download CC from Serenity's official website: https://www.serenity-cc.com/ 
19. XurbansimsX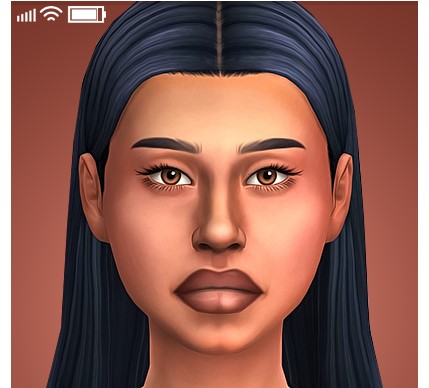 Content bu XurbansimsX adds depth and realism to every Sim in your game.
XurbansimsX creates simple content that adds realism to the game, bringing several nail designs as well as lip designs.
They offer plenty of other custom content too, such as a beard accessory that allows male Sims to have a five o'clock shadow under their facial hair. 
Download CC from XurbansimsX Patreon: https://www.patreon.com/xurbansimsx/posts 
18. Nocturne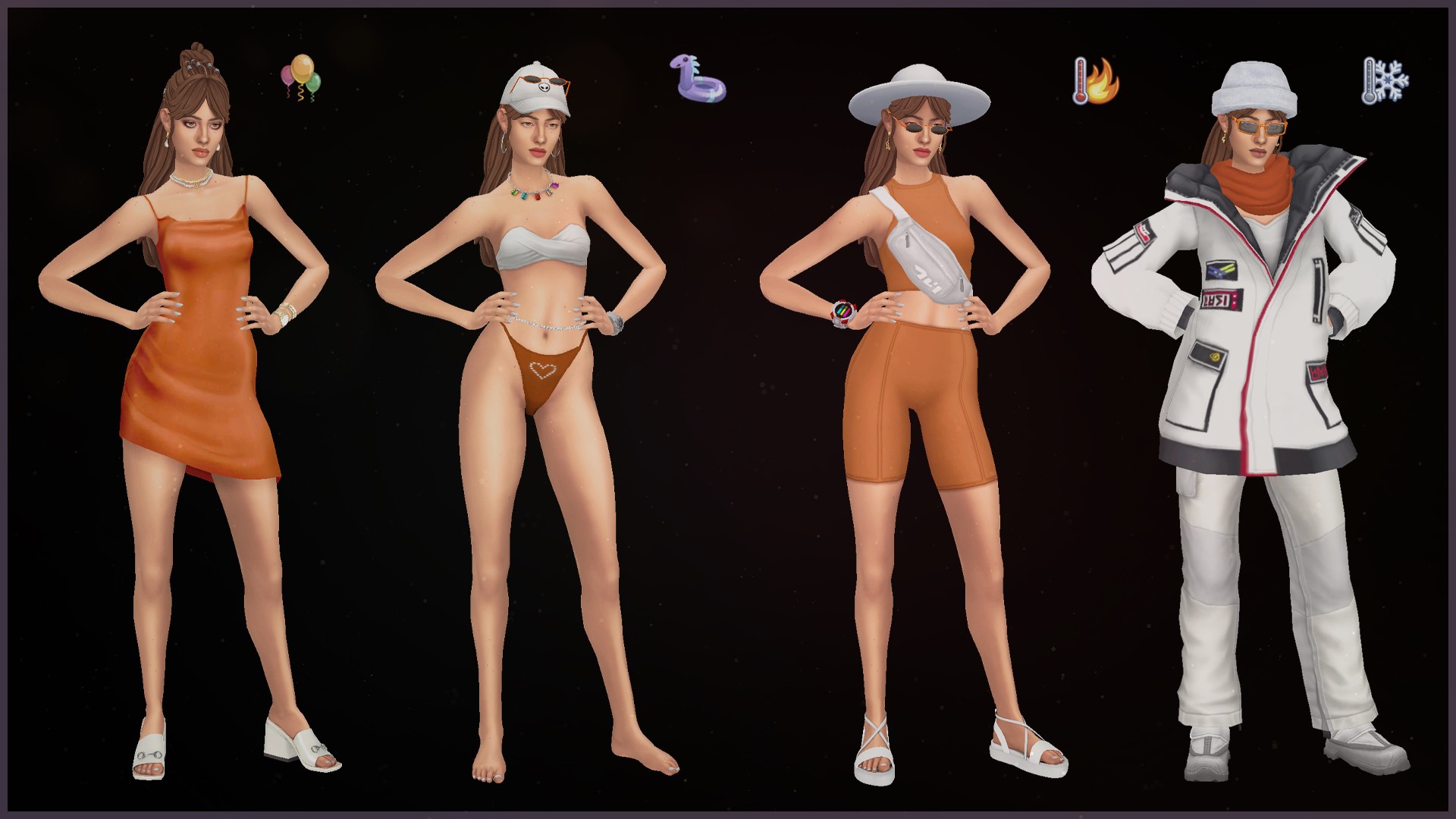 Every look by Nocturne offers plenty of fashion as well as personality.
Nocturne brings Simmers plenty of new furniture sets as well as new clothing and hairstyles, all with different features. The many looks offered by this Simmer are sure to elevate your Sims fashion, from full outfits to accessories.
They also offer pre-built lots that can be placed into your game, which will help you create an immersive world that is fun to explore. 
Download CC from Nocturne's Patreon: https://www.patreon.com/the_nocturne/posts 
17. Storysims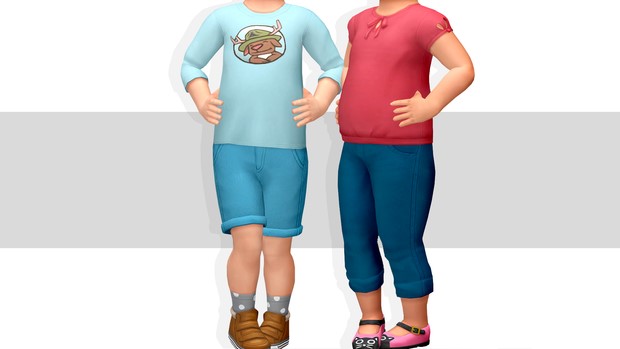 Add adorable new clothes to your game for children and toddler Sims.
Storysims offers plenty of clothing custom content, with some of their options being for infants, toddlers, and children. Their collection is vast, offering some new designs for styles that are already in the game while also bringing plenty of new content to every member of the family.
If you are searching for CC that is comfortable, adorable, and cute, Storysims has good content for you!
Download CC from Storysims' Patreon: https://www.patreon.com/storylegacysims/posts 
16. Trillyke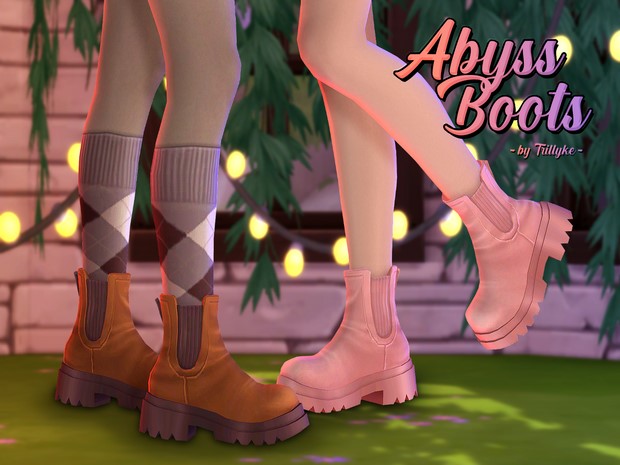 Give your Sims modern styles by Trillyke.
Trillyke brings plenty of new party clothes and streetwear to Simmers. The fashion that comes with their creations are fit for a night on the town or a young adult full of life and style.
They offer a wide variety of clothes and shoes, with some of the options being for men. If you need to bring life to your Sims wardrobe, Trillyke is an amazing CC creator to support. 
Download CC from Trillyke's Patreon: https://www.patreon.com/trillyke/posts 
15. Nolan-Sims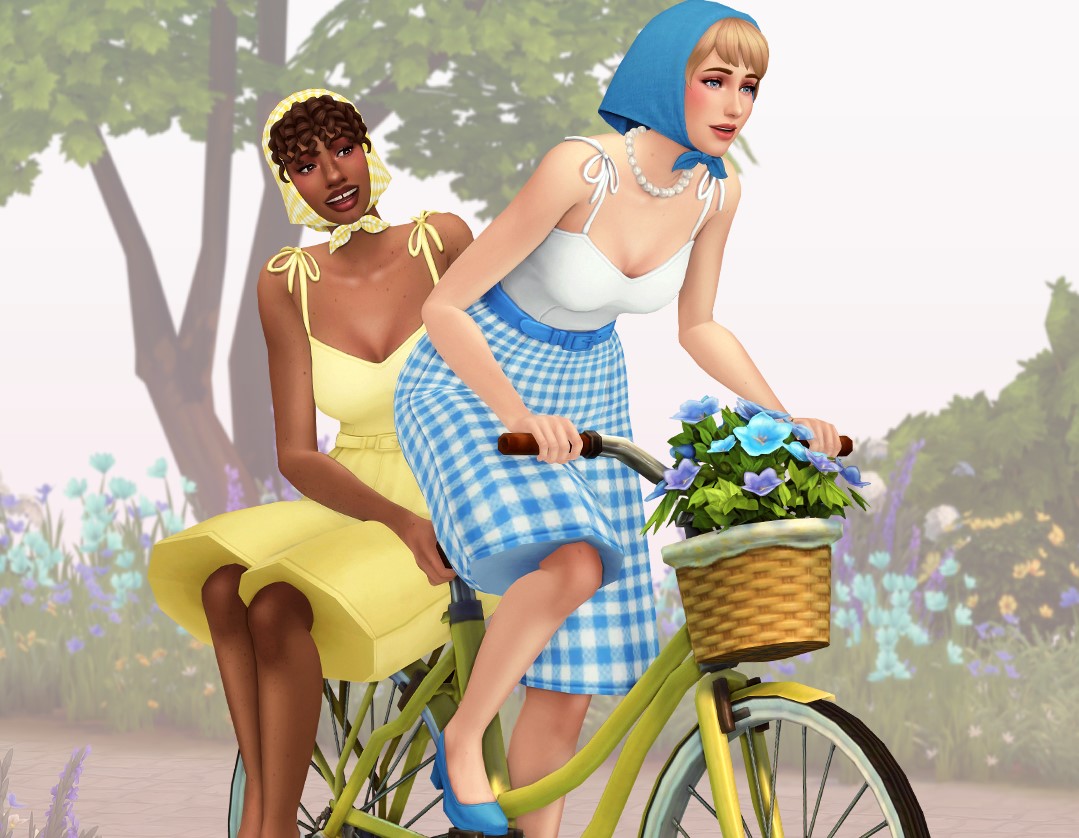 Take a time machine to the past with content by Nolan-Sims.
Nolan-Sims brings plenty of old fashioned content to players, allowing them to travel back in time with the styles in their game.
They mostly bring outfits and accessories to Simmers who are looking to add a retro style to The Sims 4, with some build mode objects as well. If you want to bring your Sims into the 1950s, try using some content by this amazing creator today!
Download CC from Nolan-Sims' Patreon: https://www.patreon.com/nolansims/posts 
14. GoodChillsStudio
Dress your Sim like a character from your favorite movie. 
Good Chills Studio brings plenty of clothing to Sims of all ages, specifically expanding upon toddler clothing with the many new outfits and shoes made specifically for the little ones.
There are also many cinematic outfits for adults that are sure to make your Sims look like they are going to star in a movie, so browse through their selection and find something that will fit into your game!
Download CC from GoodChillsStudio on Patreon: https://www.patreon.com/goodchillsstudio/posts 
13. Igor Sims
Enhance the facial hair options for men with content by IgorSims. 
This creator is essential to anyone who needs more options when it comes to beards, as all they create is new facial hair for men.
They create fun beards, basic beards, mustaches, and some build items. Gather all of your lumberjack Sims; it's time to get a trim!
Download CC from Igor Sims' Tumblr: https://igorstory.tumblr.com/ 
12. JohnnySims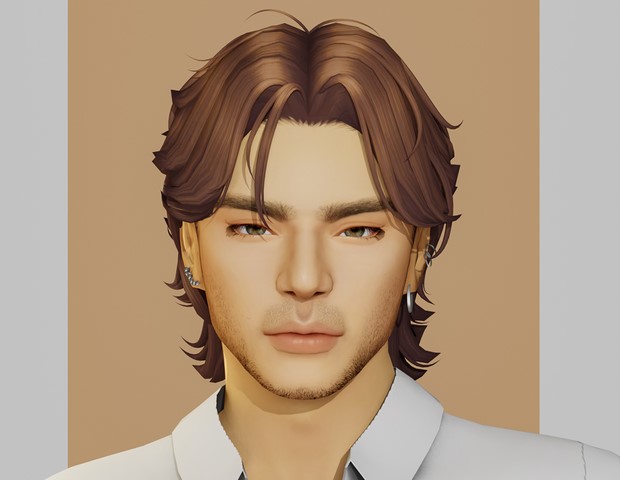 Male Sims have more hairstyle options thanks to JohnnySims. 
JohnnySims brings new hairstyles for men that are realistic, something that the game without CC does not offer. All of the styles offered by this creator are sure to make your male Sims have well textured hair that is either short, medium, or long in length.
Most of the hairstyles are also base game compatible, allowing all players to utilize them. 
Download CC from JohnnySims' Patreon: https://www.patreon.com/johnnysims 
11. Miiko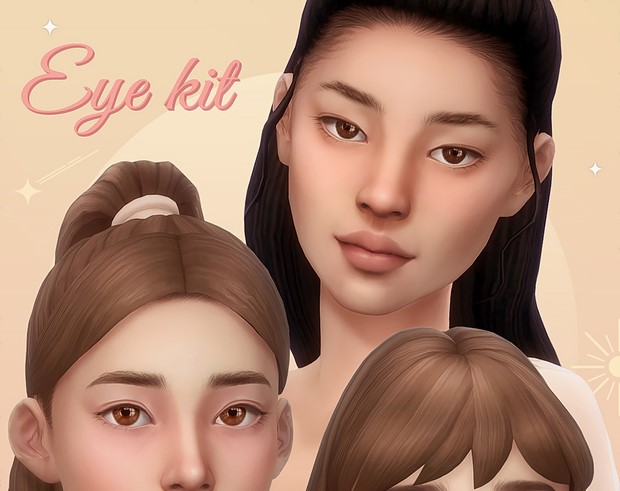 Add a simple spark to your game with custom content by Miiko.
Miiko brings plenty of new CC to the community by adding new overlays for facial features as well as new clothing. Their creations allow players to have Sims that are more diverse and realistic, giving the game a new depth.
They also have several items that are inspired by animated princess movies, making their CC fitting for fairytale lovers. 
Download CC from Miiko's Patreon: https://www.patreon.com/miikocc 
10. EllieSimple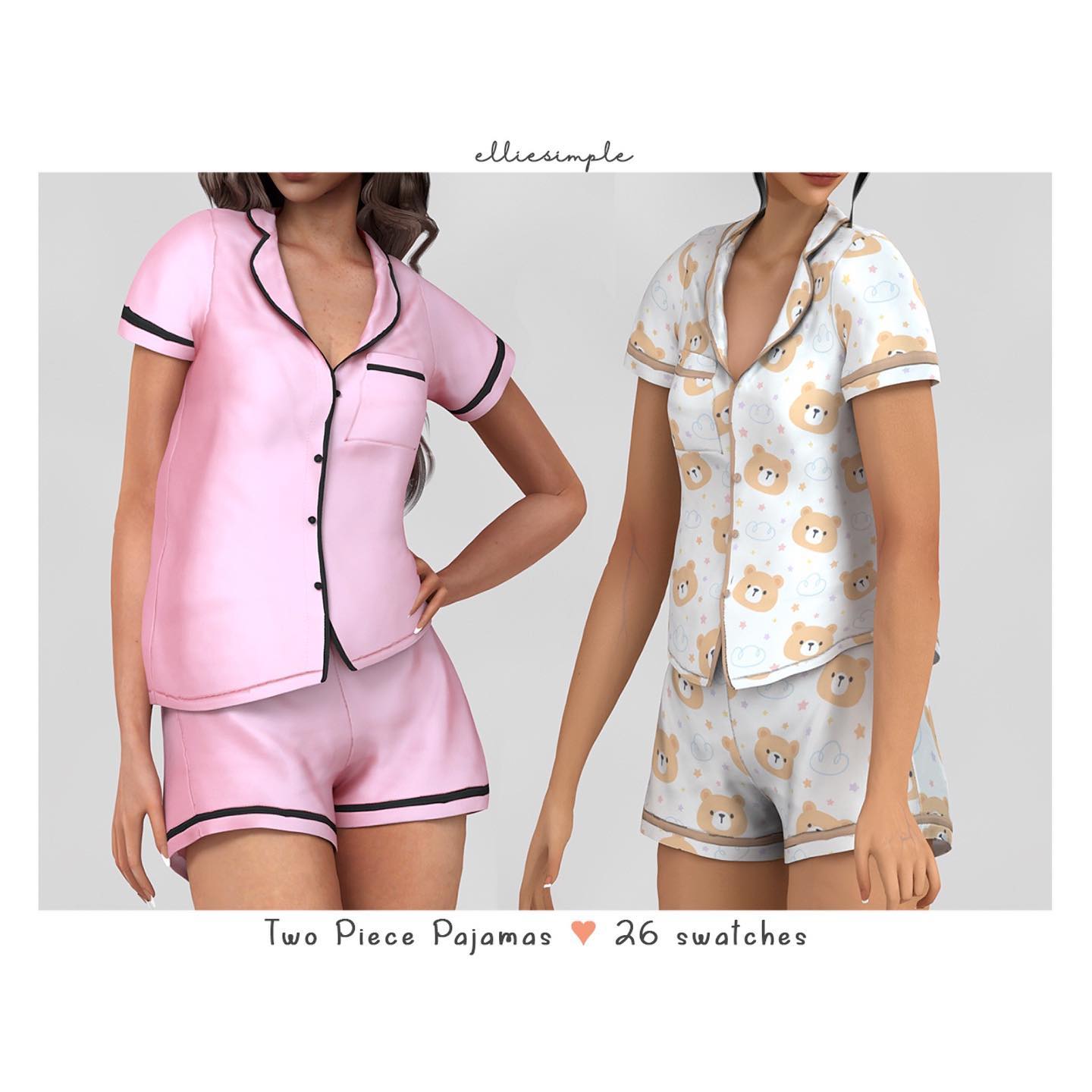 Select comfortable and elegant styles from ElliSimple's array of content.
EllieSimple creates Basic fashion for women, all of which give your Sims an elegant and comfortable look. Their creations are for laid back Sims who enjoy a relaxed fashion, mostly offering items for adults.
If your Sims need new loungewear, EllieSimple will surely be able to help. 
Download CC from EllieSimple's official website: https://www.elliesimple-sims.com/ 
9. Lady Moriel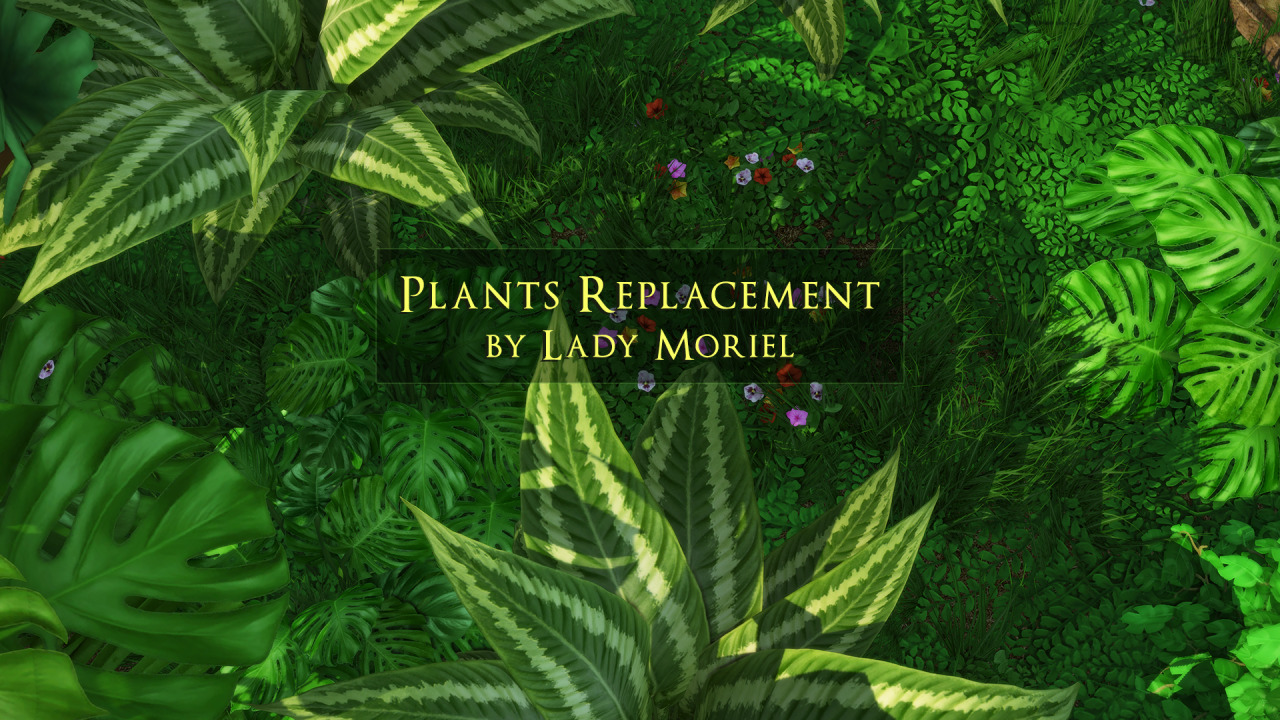 Plants are no longer dull thanks to Lady Moriel. 
Lady Moriel brings many simple CC items to the game that help brighten the world through fashion and otherwise. They offer plant replacements that bring a new level of brightness to every world along with many fantasy clothing items.
On top of the world building CC that they offer, they also have pose packs that can be used to capture your personalized version of  fantasy gameplay in The Sims 4. 
Download CC from Lady Moriel's Tumblr: https://lady-moriel.tumblr.com/ 
8. Saurus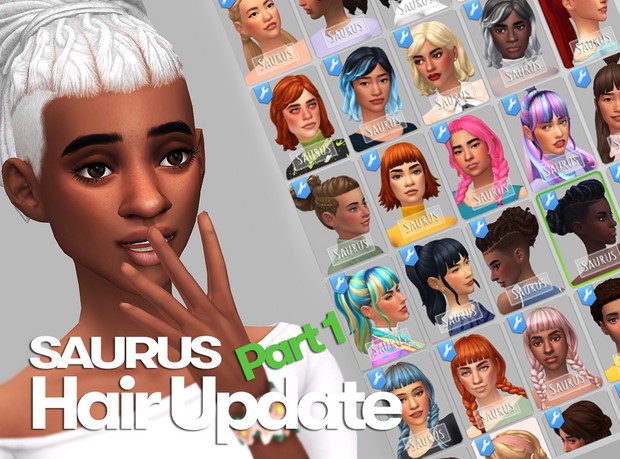 Become overwhelmed with new hair choices by Saurus. 
Saurus brings some new fashion to players as well as a ton of new hairstyles, all of which are sure to blow away players who love to have plenty of options. Their styles expand upon what the base game brings and adds even more, making their collection wide and memorable to Simmers who are commonly in search of new hairstyles for their Sims.
Anyone who is always trying out a new hairstyle would favor adding Saurus to their list of amazing CC creators!
Download CC from Saurus' Patreon: https://www.patreon.com/saurussims/posts 
7. SheaButtyr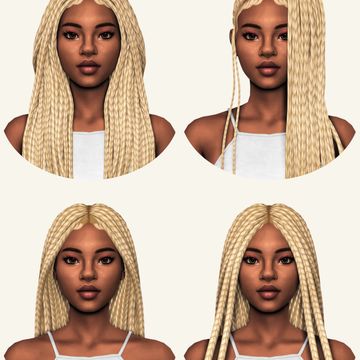 SheaButtyr provides diverse new and realistic hairstyles in their vast catalog.
SheeaButtyr brings plenty of new hairstyles to The Sims community with their creations for male and female Sims. This creator specializes in bringing a wider array of hair types into the game, which is essential since the Sims team is known to be lacking in the area of hair diversity.
This creator is highly memorable and has flawless creations, all of which are sure to bring the much needed variety to the fan-favorite game of life.
Download CC from SheaButtyr's Patreon: https://www.patreon.com/sheabuttyr 
6. Rusty's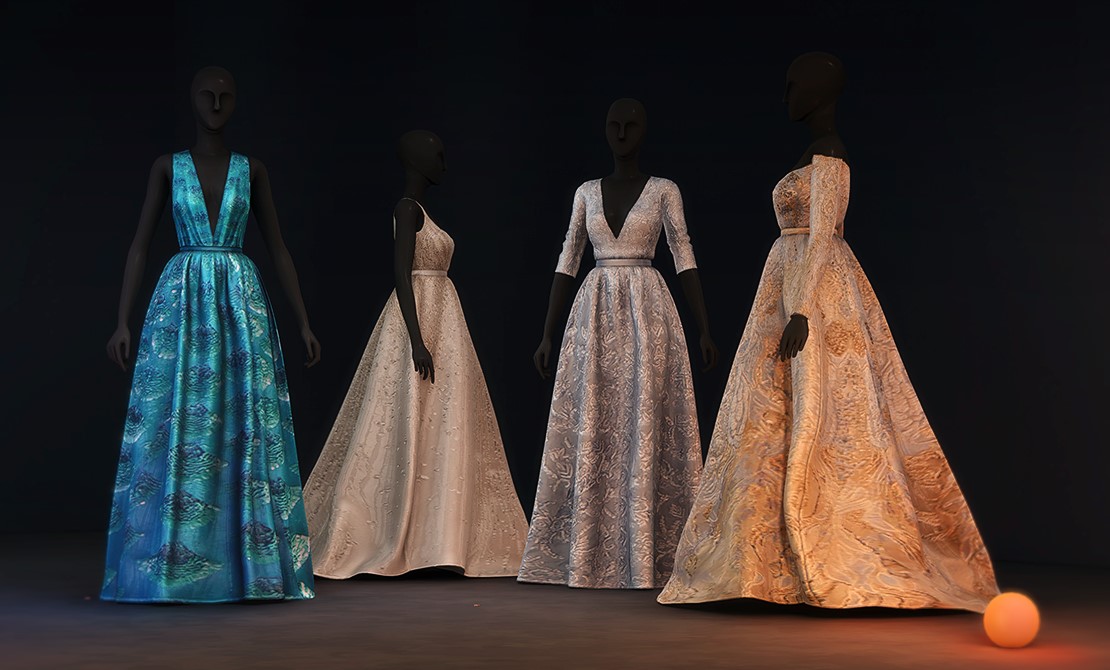 If yuor Sims are royalty, Rusty's has everything they need.
Sims who are in love with historical gameplay will find that Rusty's is an amazing place to go CC shopping.
All of the items created by this Simmer are historical, mostly representing styles of royalty. If you are a fan of the medieval era, this creator likely has clothing that is fitting for your gameplay. 
Download CC from Rusty's Patreon: https://www.patreon.com/rustysims/posts 
5. Sims 4 Historical CC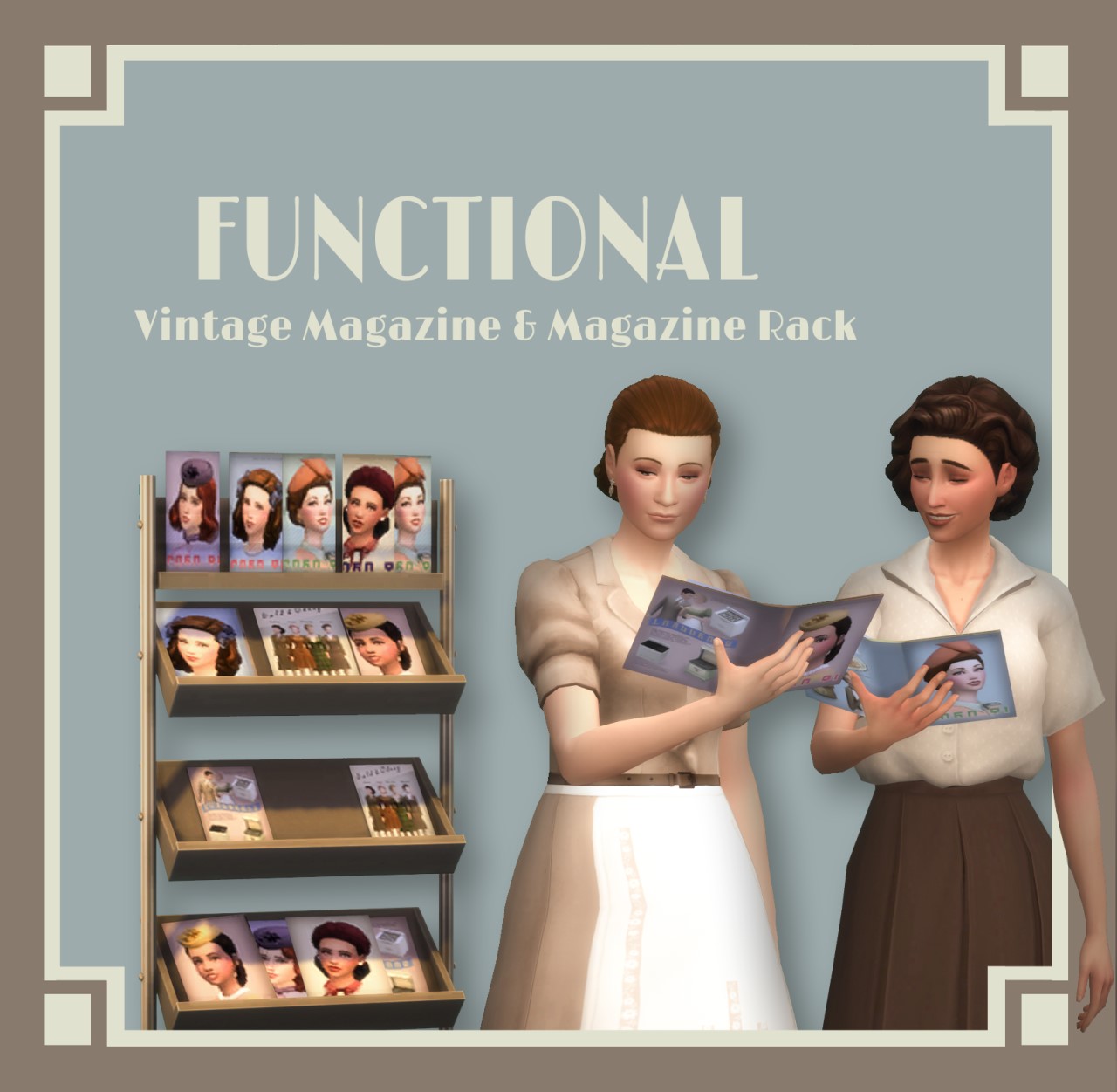 Wear vintage styles and add new interactive objects to your game for a retro touch.
Sims 4 Historical CC brings new clothing and items that are reminiscent to the past. This creator makes items that are sure to please any history lover or anyone trying to make their game take place in a time that is before present day.
On top of the amazing outfits offered by this creator, they also offer some items that are functional, such as a magazine rack!
Download CC from Sims 4 Historical on Tumblr: https://simfreaks-historical-cc.tumblr.com/ 
4. Myshunosun

If your Sims are in need of new funiture, Myshunosun has got your back. 
Myshunosun brings new furniture sets to Simmers with their memorable CC, allowing players to create unique and comforting spaces in their homes. They also offer some fashion items, but they are iconic for their furniture and the level of coziness each item brings to your Sims home.
They also release random items that help enhance gameplay on an unscheduled basis, such as their random tattoo pack. 
Download CC from Myshunosun's Patreon: https://www.patreon.com/myshunosun/posts 
3. Sixam CC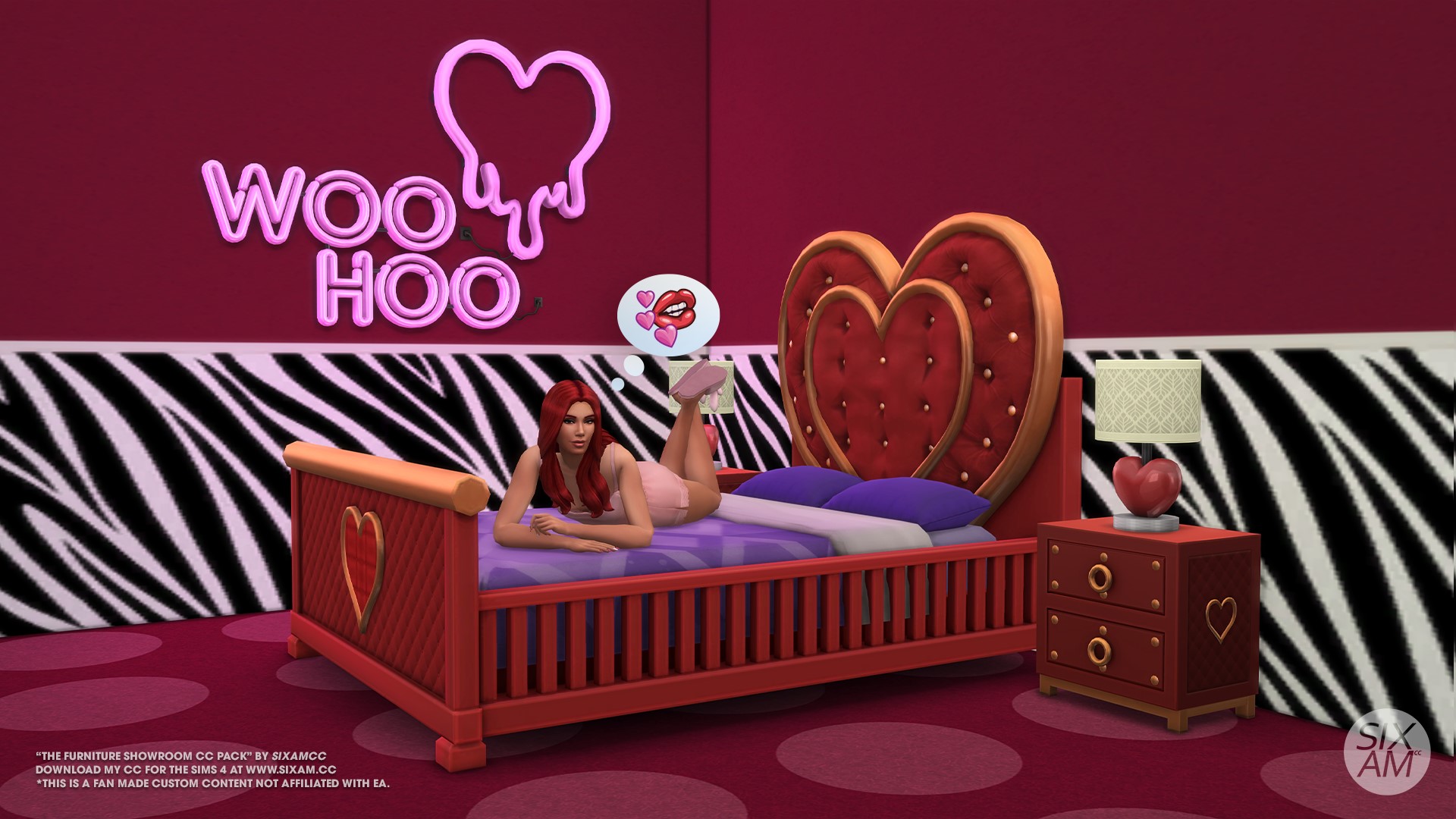 Download memorable and iconic CC sets that bring new themes to the game. 
Sixam CC makes CC packs that are unique and fun, all of which bring different and unique  vibes to the game. They make separate items as well, but this creator's true talent is revealed through the CC packs that are full of life.
They have a Wednesday Aaddams bedroom pack, Furniture Showroom pack, Boho Baby pack, as well as many more. If you are ever in need of new furniture for your Sims home, check out Sixam CC's creations. 
Download CC from Sixam CC's Patreon: https://www.patreon.com/sixamcc/posts 
2. Brazen Lotus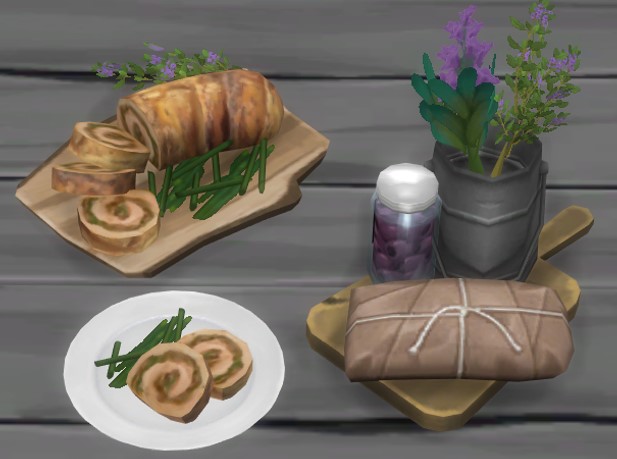 Discover new recipes and expand your Sims palette.
Brazen Lotus brings a different type of CC to the game with their custom homemade recipes that allow Sims to cook up new meals.
This creator makes sure that Sims never have to eat the same thing twice in one week with their wide array of new recipes, all of which are creative and unique. 
Download CC from Brazen Lotus' Patreon: https://www.patreon.com/BrazenLotus/posts 
1. Onyx Sims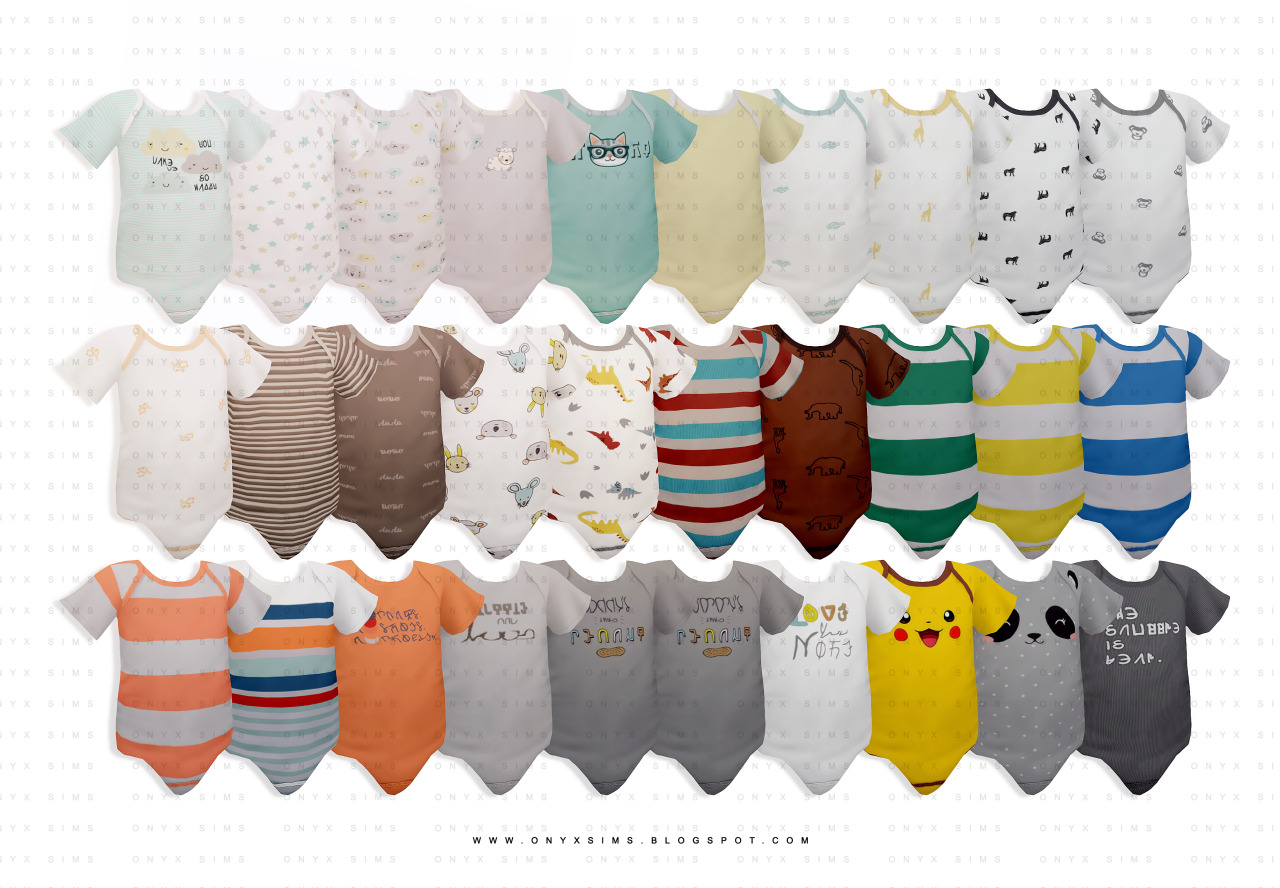 Make your tiny Sims more adorable than ever before.
Onyx Sims creates adorable clothes for baby and toddler Sims, expanding upon what is offered for the little ones. They offer plenty of new outfits and accessories for any tiny Sims, ensuring that they will be just as fashionable as their parents.
They are notable for the familiar faces and brands that are used in their content, giving your Sims a more realistic feeling. 
Download CC from Onyx Sims on Tumblr: https://onyxsims.tumblr.com/tagged/downloads
You may also be interested in: