[Top 10] Sims 4 Best User Interface Mods
Updated: 07 Jan 2023 4:50 am
"Bloo bagoo?"
Top 10 Sims 4 Best User Interface Mods
A user interface mod, or UI, is a collection of visual elements that enables players to interact with the game's storyline and enter the game world. Using these mods alters certain aspects of how players interact with the game, with the main purpose being to help players learn new skills.
There are different kinds of interface mods, such as UI mods that can change a game's difficulty, the character's designs, and game mechanics. There are many UI mods available for the Sims 4 game, many of which are created by the Sims gaming community. These mods range from changes to the appearance of the game to mods that make the player's gameplay easier
10-Better Exceptions Mod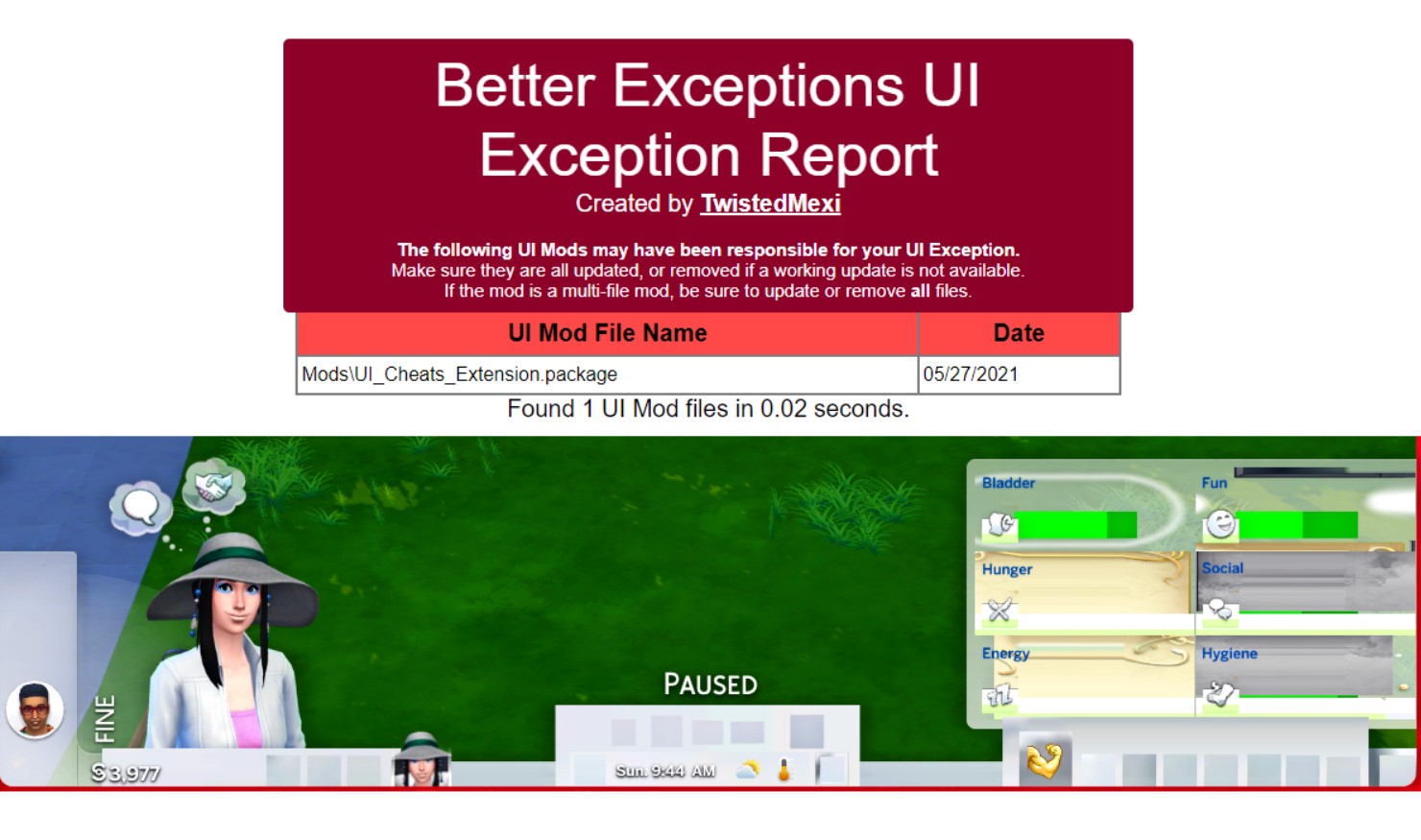 With the help of the  Better Exceptions mod, players can determine which mods in their game are to blame for exceptions being generated and receive a report outlining which mods must be uninstalled to fix the problem. There are three types of common errors within the game: Exceptions, CAS CC glitches, and UI Exceptions. UI exceptions happen when some modes, like CAS, fail to load or appear as randomized boxes or warped menu graphics.
The ability for players to receive updates anytime an outdated mod version poses problems for the game, particularly following a system update, is a game changer. No longer must players worry about not understanding what is wrong with their game.
What's Good About Better Exceptions Mod:
This low-maintenance mod can automatically track down the exact file that caused the exception. If it can't then the full list of UI mods that may be the issue will be provided.
This mod makes it simple to get money cheats for sims, any sim needs, and even the time of day.
The mod provides notifications to inform players about any exceptions caused by broken script messages or animation errors, with the option to scan and remove the problematic mods.
Get this mod here.
9-High Quality Maps Replacement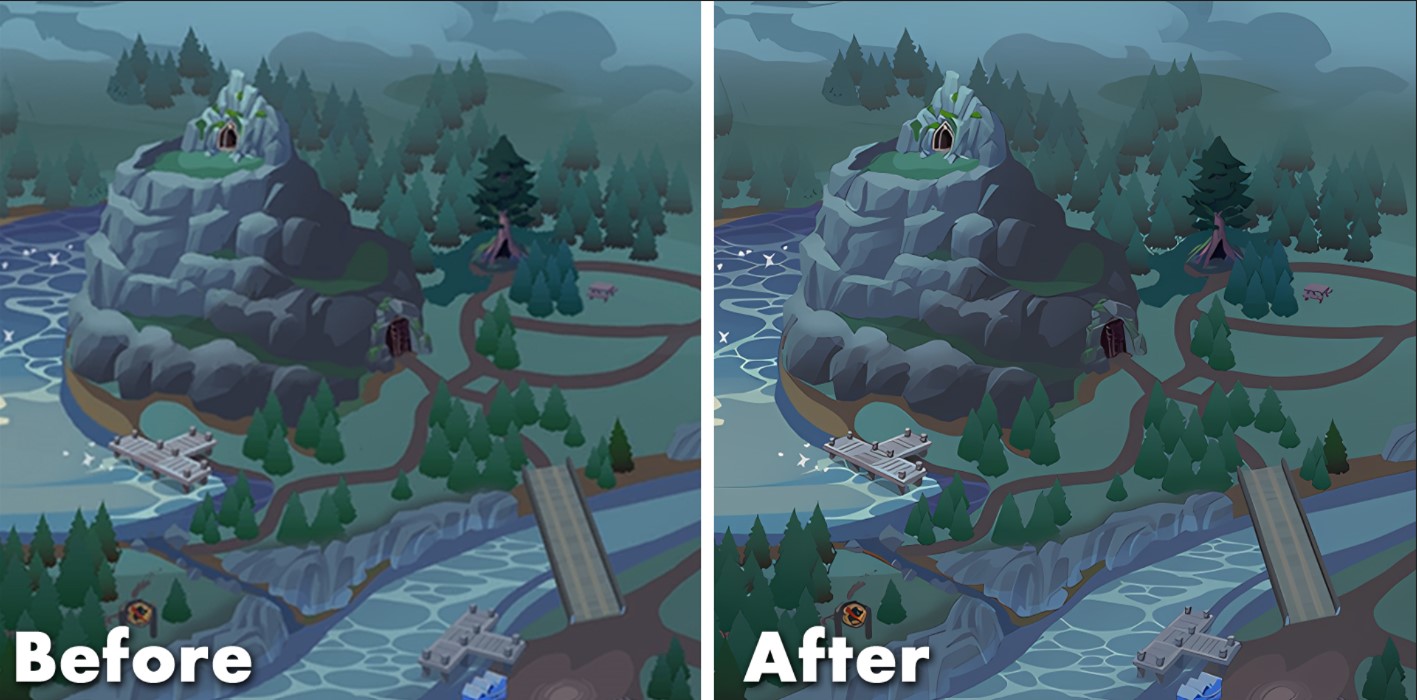 This mod was created by SimMattically to enhance The Sims 4's world maps using AI. The mod is known as High-Quality Maps because the texture of the original maps was upsized and replaced with higher-resolution files.
This mod is more of an aesthetic change for users who want that extra crispness for their maps.
What's Good About High Quality Maps Replacement:
It might be a small upgrade and unnoticeable to most, but for detailed oriented users, this makes a world of change to the appearance of the maps.
This is compatible with the base game, so no other mods are needed to go along with it. As well it also works well with expansion packs and game packs.
The latest update now includes the Copperdale world map from the recent High School Years expansion pack.
Get this mod here.
8-Dark Mode UI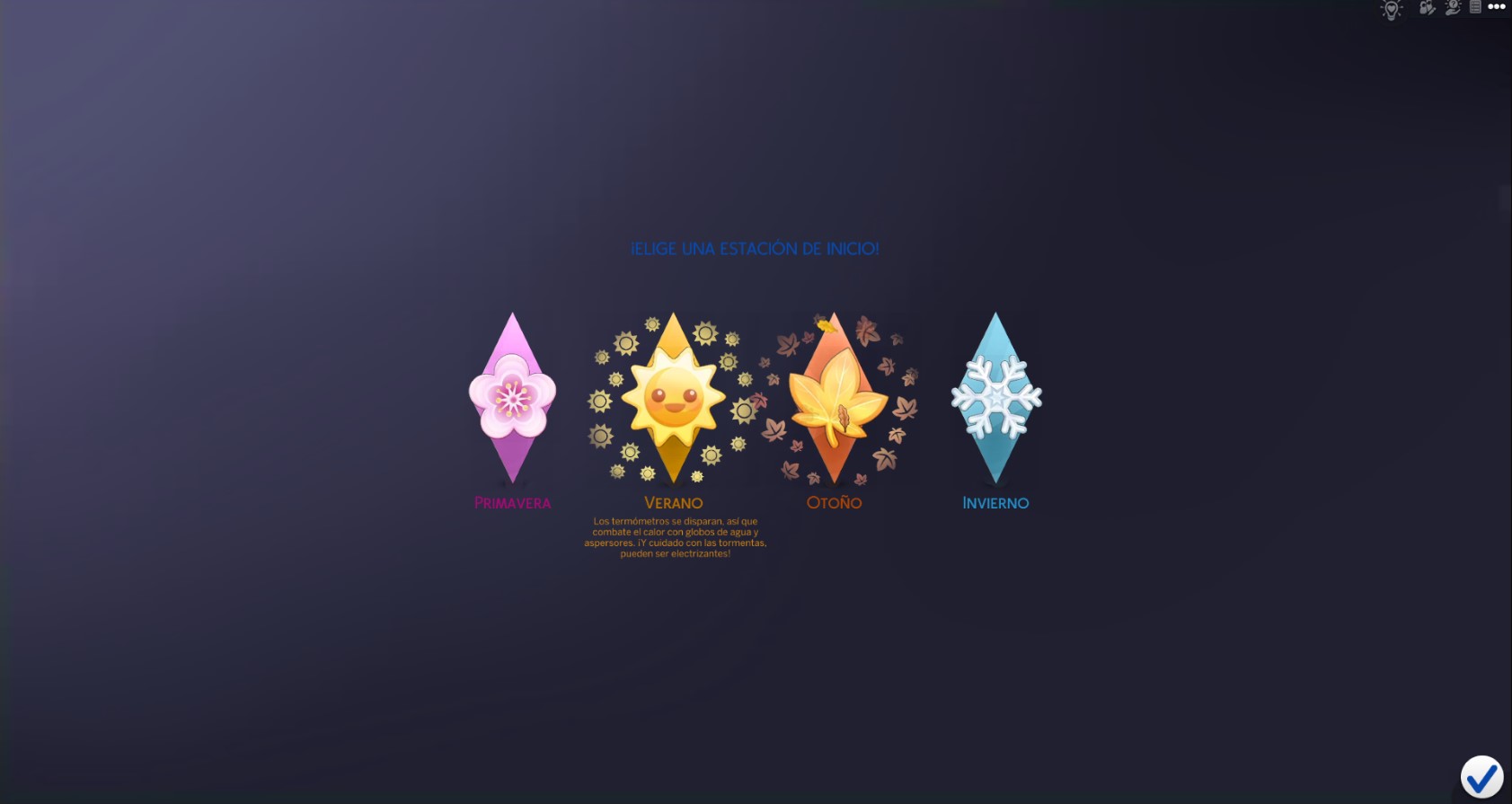 Just as the name states, this mod gives the game UI a dark mode. Typically dark modes are created to supplement the default lighter mode, covering most of the UI surface area. It is an option for most programs to be used at night, though many users prefer to use the dark mode at all times. This is where Dskecht's Dark Mode UI mod comes in, making elements of the game easier to see. 
The benefits of using dark modes are that they limit the light emitted by device screens, lessen eye strain, adapt brightness to the lighting conditions, and facilitate screen use in dim environments.
What's Good About Dark Mode UI:
There are changes to the Create-a-Sim or CAS section as well as many icons.
The colors of the calendar, notification panels, and world choices are among the UI elements that are included.
The creator is open to suggestions, opinions, and complaints, and will make changes to the mod if enough players request it, such as changing the phone menu background to its original form.
Get this mod here.
7-Show/Search Sim Info Mod v3.8.3
Originally created by a mod developer Itasan, Frankk's mods took over this Show Sim Info mod after the mod broke following a game patch update earlier this year with no forthcoming updates. Seeing as it is extremely popular with users, an update was clearly needed and Frankk took up the job to do so.
By using the three features, you can browse or search for information about any sim using the Sim Info mod. To view information about a particular Sim, simply right-click on it, choose it from the Sims list in the game or from your current lot, and then search for it in the Pie menu. From the Mod Options, you can also modify the Menu Dialog.
What's Good About Show/Search Sim Info:
The mod is available in multiple languages, including Japanese, German, Russian, French, and Traditional Chinese.
Players can customize the main dialogues of this mod.
All the related information for the sims, their family, and friends can be found by searching through the Pie menu.
Get this mod here.
6-Mini Weather Controller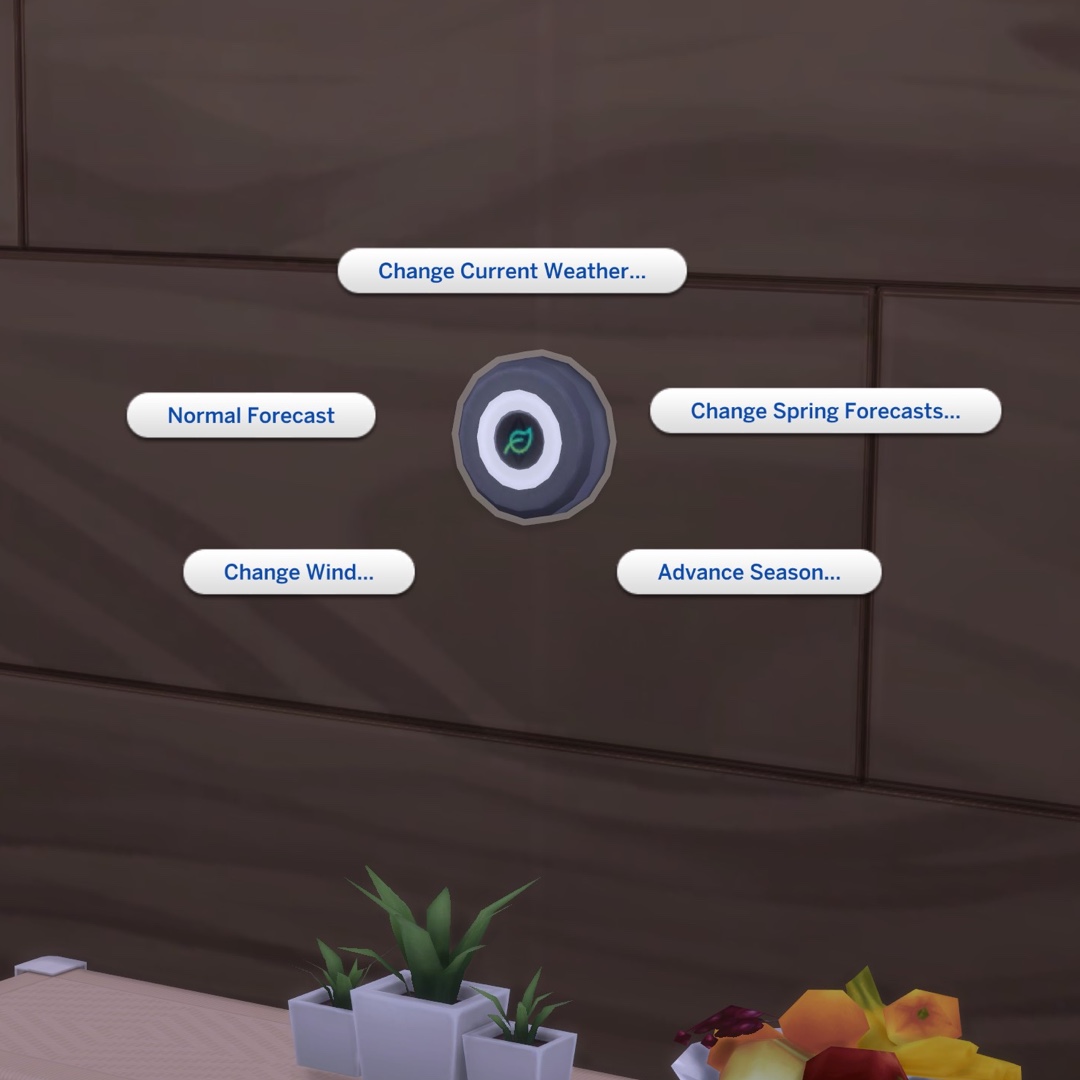 Considered a breakthrough in Sim's climate control technology, this Mini Weather Controller mod brings an appliance called the 52X mini controller. Sims can now control the weather however they like all from the comfort of their home. This allows them to change the seasonal forecast, change the weather conditions, and trigger weather events such as a sunshower.
This mod can allow players to have some fun with the weather, making it warm and sunny one day and the next, grey and wet due to a thunderstorm.
It is also available translated into Chinese.
What's Good About Mini Weather Controller:
In addition to offering full elemental manipulation without upgrades, the EcoDisc 52X Mini Weather Controller is resistant to wind, fire, earth, and water.
The controller has several functions besides a weather controller. It can also be an alarm and used for indoor activity.
This mod can be used in several rooms in the house: the living room, the study, and miscellaneous rooms.
Get this mod here.
5-Weather and Forecast Cheat Menu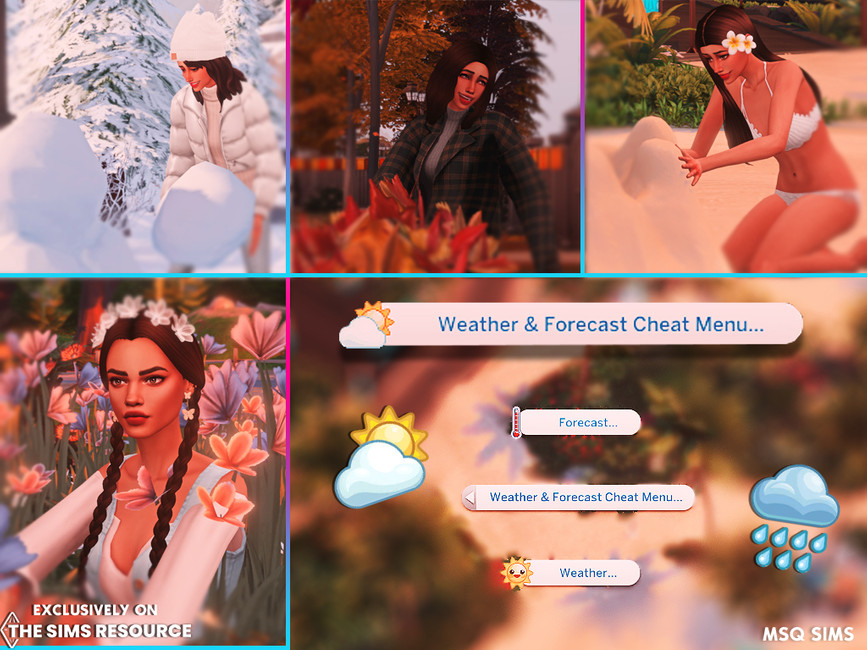 Similar to the mod above, this mod is a cheat where players can change the weather or forecast. The difference with this mod is that it can be done by clicking on the Sim.
What's Good About Weather and Forecast Cheat Menu:
You don't need to type anything in the cheat bar for this, it can all be controlled with the Sim.
Clicking on the Sim brings up a menu for the weather and forecast. Simply pick the weather you desire and it will change.
This also works with changing the seasons, from Fall to Summer and back again.
Get this mod here.
4-Direct Controls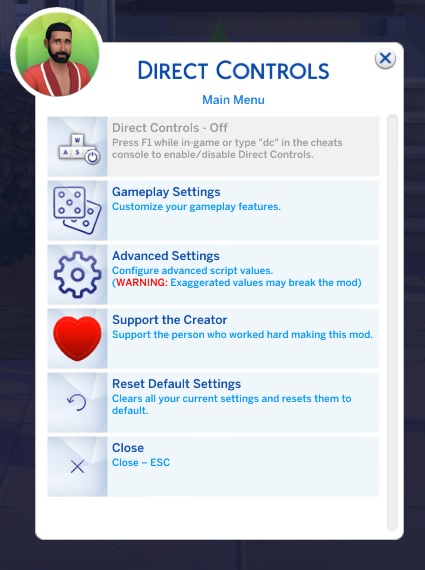 The Sims 4 mod Direct Controls introduces a completely new way to play the game by giving you complete control over your Sim. There are several components to this mod, as shown in the picture above. Inspired by first-person and third-person video games, a brand-new structure known as the Smooth Movement system was developed. 
This mod is highly useful for players who have story-based games with their sims and can create their sim to have super speed or unusual ways to travel as part of their character design.
What's Good About Direct Controls:
It is very customizable, where players can choose features for their Sim to move however they wish, like zooming across town.
Sims can automatically travel through any door, elevator, or stairs with the automatic traversal.
This mod is currently available in 6 other languages, including German, Chinese, and Polish.
Get this mod here.
3-Stand Still in CAS (& No Occult Animations Version)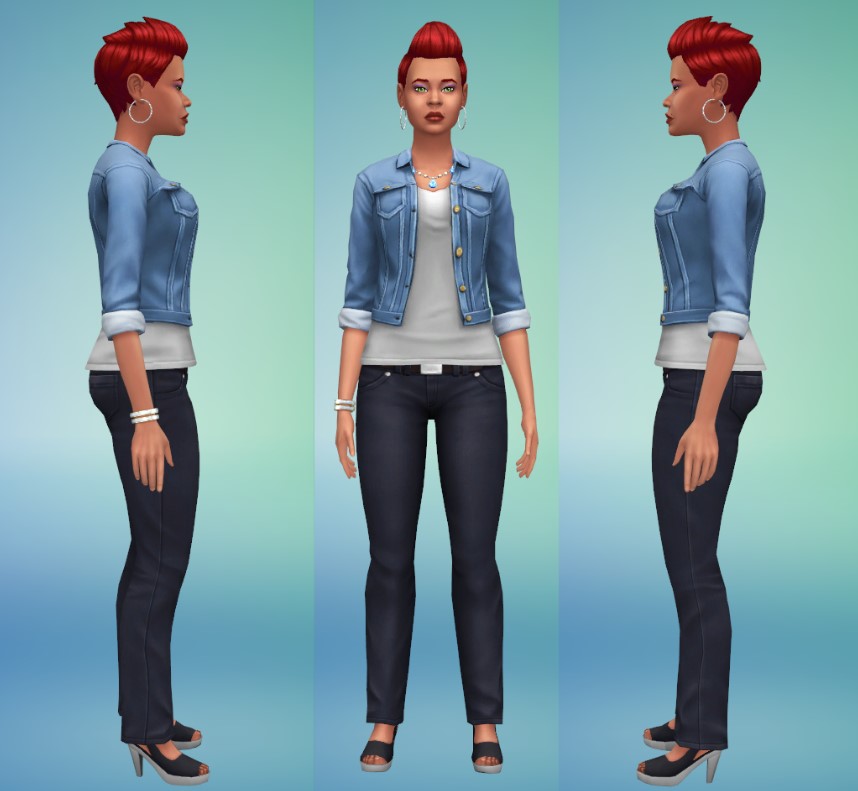 This mod stops Sims from moving around during the creation and editing mode in CAS. There will be no more side-to-side standing, heel rolls, weight shifts, etc. for all genders, ages, and occults. Additionally, the patch disables the reactions when you give the sim a Styled Look or make them Fit or Fat. There is also a file for Occults only, that only stops the occult animations from playing, such as werewolves howling and vampires growling.
As an override mod, this is important for players who want to check every detail of their sim's design without the distractions of them moving around and making noises.
What's Good About Stand Still in CAS:
This mod doesn't stop sims from animating during other times of the game, such as when choosing traits and aspirations. However, there are options for adjusting the voice slider and randomizer.
This mod's compatibility with pets is something to anticipate, as the creator has said that it might be added in a later update.
This mod is compatible with any combination of packs.
Get this mod here.
2-Loading Screen Tips Replacer Mod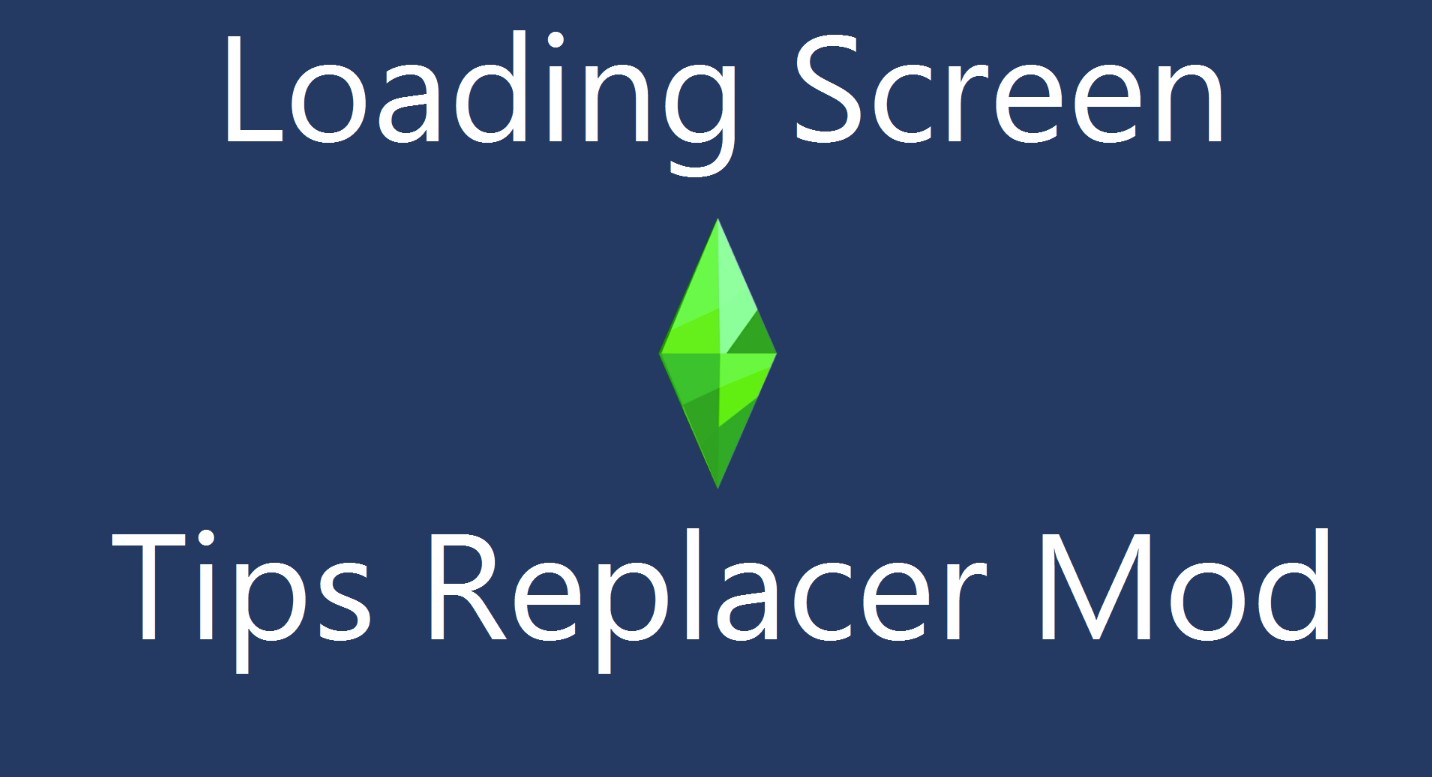 This mod by thelostyou replaces all the base game loading screens with creative and new tips. With over 40 screen tips available in 5 variations, players can pick and choose which type of tips they want to be featured in their game. Only 1 variation can be used at a time.
What's Good About Loading Screen Tips Replacer Mod:
The 5 variations are: No words, Inspiring words, Mysterious words, Psychic predictions, and Wise quotes. 
This is compatible with any mods that change the loading screen appearance. So players can have any background they want to go along with this mod.
Get this mod here.
1-Pre-Rebranding Pack Icons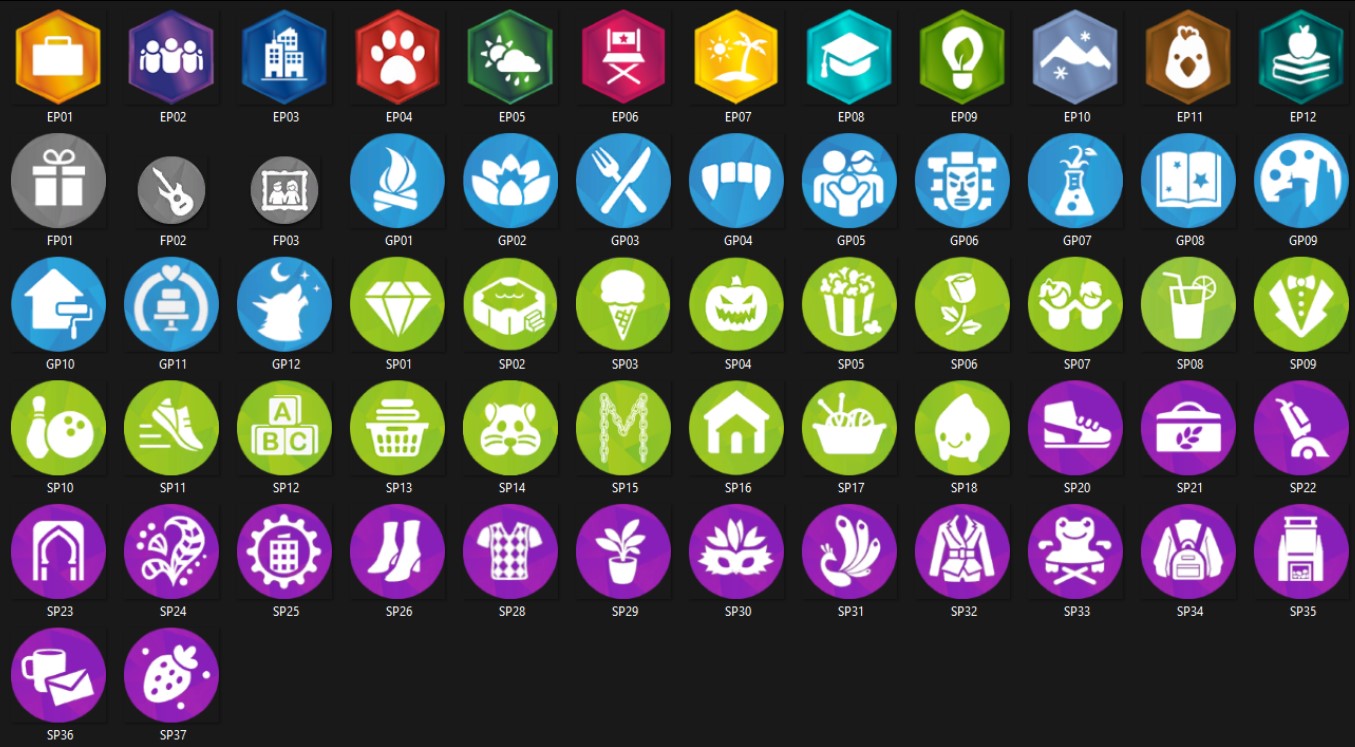 This mod was created to restore the game's icons to their previous state since the mod's creator thought the game's 2019 rebranding had unattractive icons. All the icons within the game are changed, from CAS to the build/buy. It also changes expansion pack icons to match with the rest even if you don't own it. 
What's Good About Pre-Rebranding Pack Icons:
This mod is compatible with all other mods and expansion packs, including future packs.
The mod has been updated for the latest expansion pack, High School Years
It also works well with kits, which are themed add-on packs
Get this mod here.
You may also be interested in: