LoL Best Gnar Skins That Look Freakin' Awesome (All Gnar Skins Ranked Worst To Best)
Updated: 06 Oct 2022 11:32 am
Shugi shugi shugi!
Character transformations in League of Legends are the finest since you essentially get two skins for the price of one. And very few characters profit from this more than Gnar, who often receives two entirely different designs for both his Mega and small forms.
But which Gnar skin is the greatest out of all of them?
I'll attempt to answer that by evaluating each skin's characteristics, allure, and pricing as I rate them all from worst to best.
8. El Leon Gnar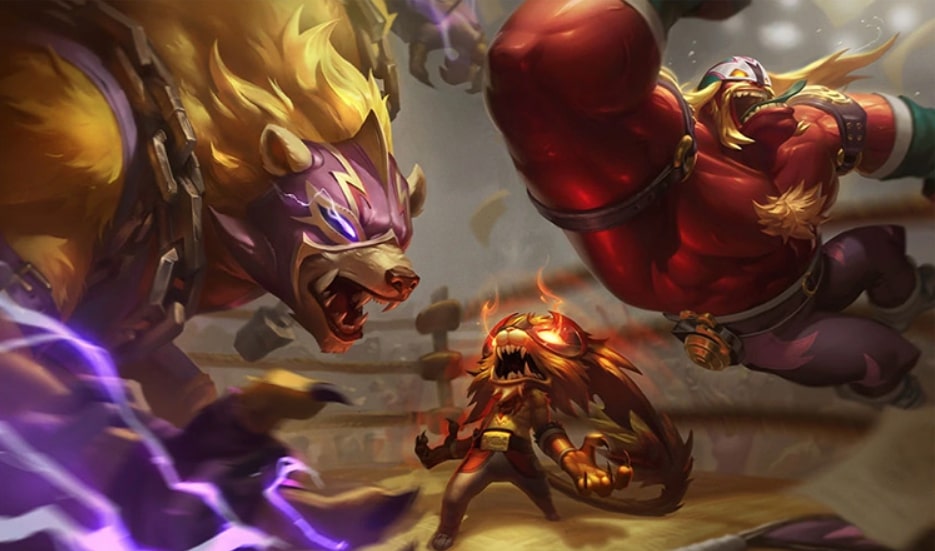 El Leon Gnar Splash Art
See the skin in action:
Release Year: June 1st, 2016
Price: 750 RP
This skin would be Gnar's top recommendation for a tight budget. It just costs 750 RP but yet does excellent work. Rey Mysterio's base character model is essential as everyone remembers him from back in the day, but in your Mega form, you transform into a pure lion. 
Jokes aside, I genuinely adore the Mega Gnar skin's look.
You won't find any new background animations in this video, but you will get to toss pipes at people, which is just as vital in real life. 
El Leon Gnar isn't a very remarkable sort of skin overall. However, it performs what it has to do, does it effectively, and does it at a reasonable cost.
7. SSG Gnar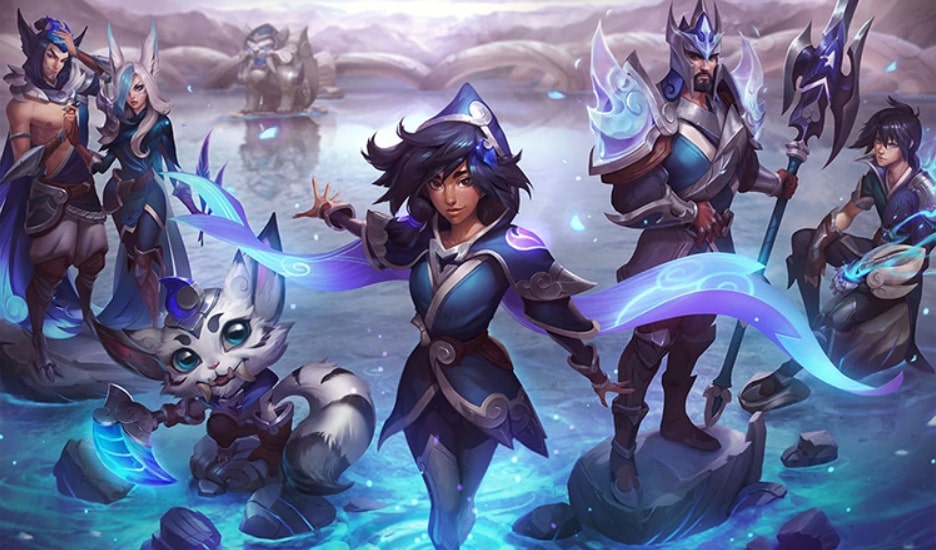 SSG Gnar Splash Art
See the skin in action:
Release Year: July 20th, 2018
Price: 1350 RP
Although this is an E-sports skin, it avoids the frequent mistake of basing the entire skin entirely on team flares and other elements. In the backdrop animation, where you either munch some bananas or slurp spaghetti out of the Worlds' cup, there is a brief mention of the team, but that is all.
The character model reminds me a lot of a Bengal tiger, and Riot nailed the Mega Gnar form, in my opinion.
He certainly has a charming appearance, but it's not over the top. And because his boomerang in this skin isn't really intriguing either, it somewhat decreases my rating for this skin.
6. Super Galaxy Gnar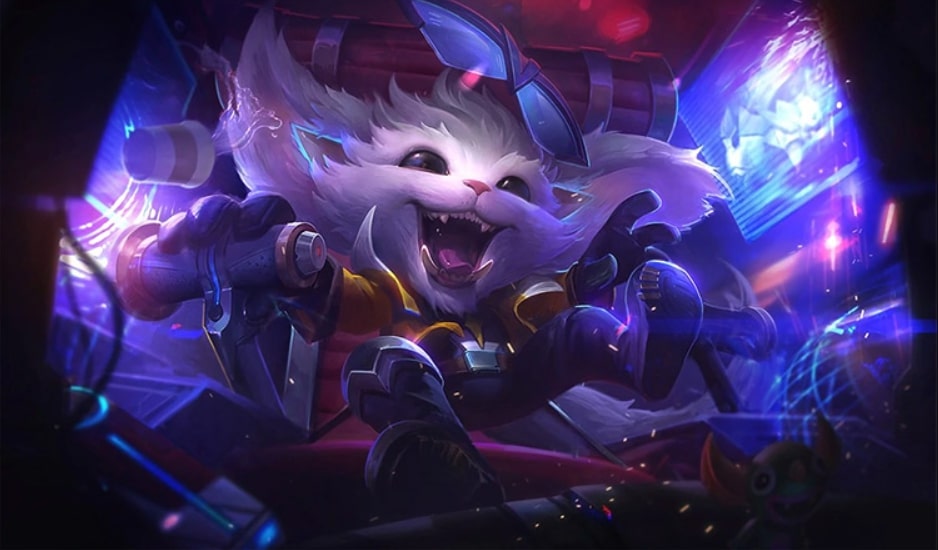 Super Galaxy Gnar Splash Art
See the skin in action:
Release Year: October 16th, 2017
Price: 1350 RP
Gnar mains absolutely like Super Galaxy Gnar as one of their favorite skins. Not only does it have a really adorable splash image, but you can also throw guns at others, which I think fits really well in this skin.
Base Gnar just appears to be a dressed-up version of the basic Gnar. Furthermore, Mega Gnar resembles a standard-issue gigantic robot.
However, both variations of the Q animations have crisp sound effects. But I personally like the distinctive and natural-looking Mega Gnar.
5. Dino Gnar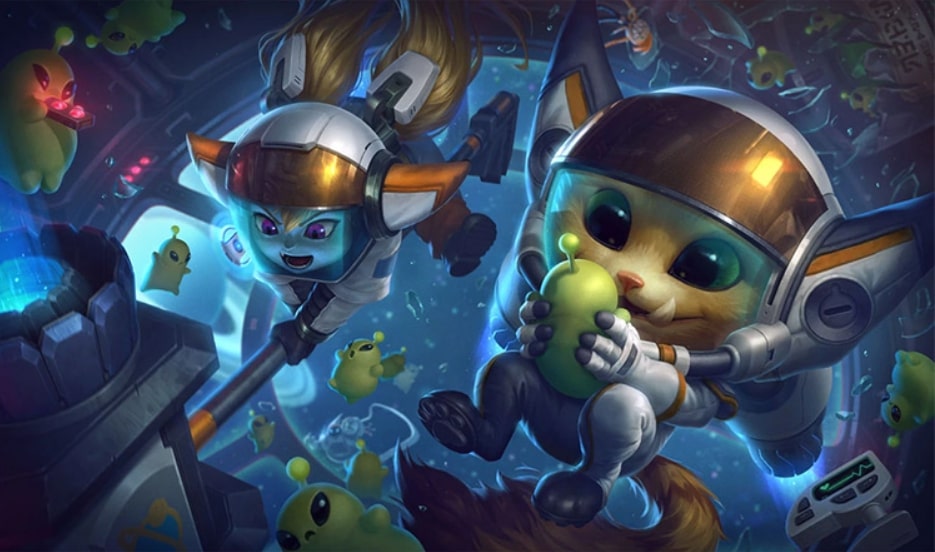 Dino Gnar Splash Art
See the skin in action:
Release Year: August 13th, 2014
Price: 975 RP
I suppose it's because this skin was released a long time ago that I've grown weary of Dino Gnar. Undoubtedly, it has some extremely amazing features and provides a lot for the price.
I think the base model in this skin is trying too hard to be adorable. The Mega Gnar form, however, more than makes up for it.
The Mega Gnar Q is very amazing as you toss structures at people, and the transition from one form to another is one of the most spectacular animations as we get to see Gnar's outfit come to life. In terms of new animations, both background animations are really strong.
4. Snow Day Gnar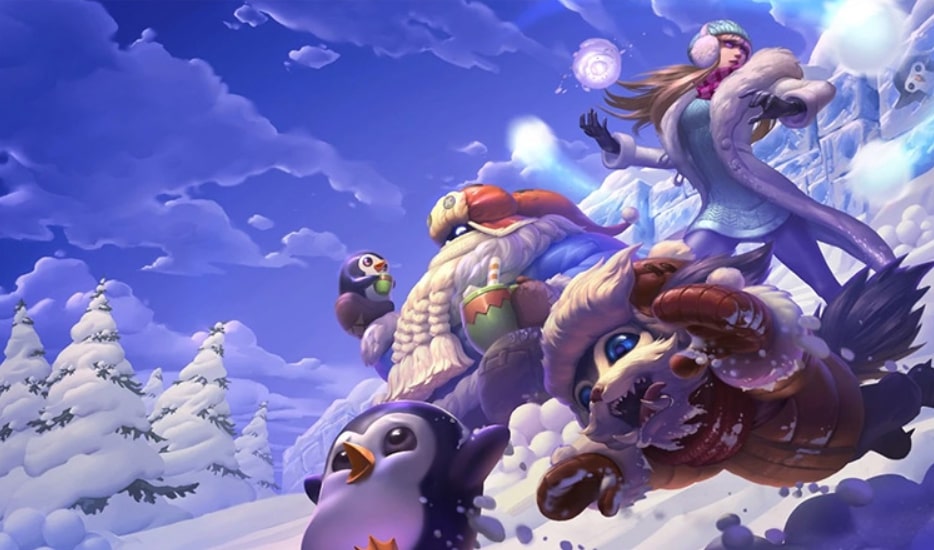 Snow Day Gnar Splash Art
See the skin in action:
Release Year: December 10th, 2015
Price: 975 RP
Given that Gnar is said to have spent several millennia frozen in ice, this skin might easily pass for his default.
Snow Day Gnar, however, adds a lot to the table because of the ice particles that are visible on your converted W, E, ult, and even while your passive charges up.
This significantly enhances the design's immersion, making it less startling when you start hurling frozen penguins when in Mega form.
Speaking of your Mega form, the character model is the ideal fusion of charming and frightful. I want to praise him and keep my distance from him at the same time.
3. Gentleman Gnar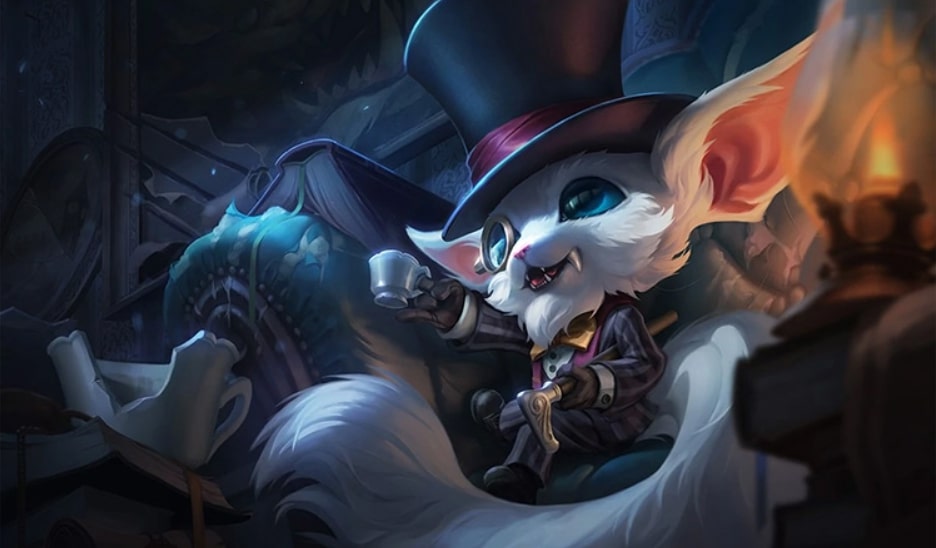 Gentleman Gnar Splash Art
See the skin in action:
Release Year: July 14th, 2015
Price: 975 RP
Since this is one of the swaggiest skins in the game, it's difficult not to adore it. You appear to be a neat little man one moment and a terrible mockery of capitalism the next.
When you are in your basic form, your auto attacks toss canes, and your Q spell uses a pocket watch. If that weren't humorous enough, Mega Gnar also flings Big Bens around to show off how much his ability to tell time has improved.
I'm not sure which of the background animations I prefer here more, to be quite honest. Because in your Mega form, you adopt a solemn attitude before falling to the ground like a sack of potatoes, but in your base form, you munch on your pocket watch. 
Either way, it's a great skin overall.
2. Astronaut Gnar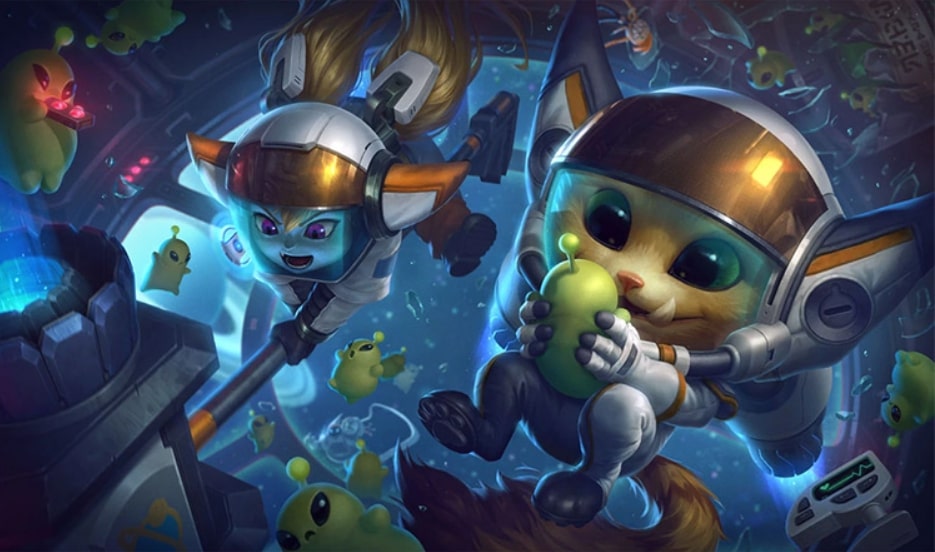 Astronaut Gnar Splash Art
See the skin in action:
Release Year: May 28th, 2020
Price: 1350 RP
It's clear that the creators enjoyed themselves while creating this skin. It's also quite fascinating since it mixes aspects of the standard Gnar that we all know and love, the typical alien stereotype, and a hallucinogenic mushroom experience.
Sure, Astronaut Gnar also has some other awesome abilities, such as the ability to fling satellites at people, consume entire ships and aliens (depending on your form), and throw space boomerangs at people.
But Mega Gnar is the one I really care about.
In terms of sales pitches, the sound design is a close second though, because the new voice filter combined with the ability sound effects creates a quite engaging atmosphere.
1. Elderwood Gnar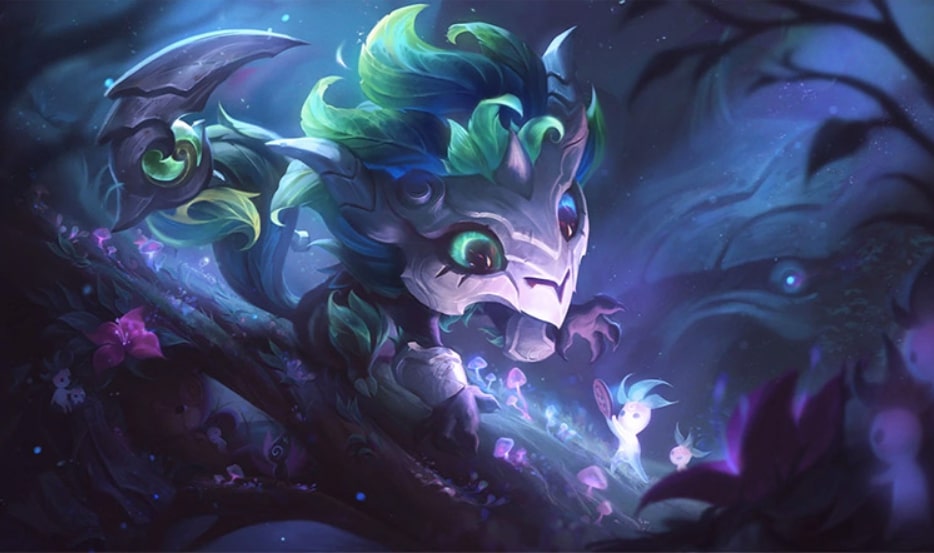 Elderwood Gnar Splash Art
See the skin in action:
Release Year: January 6th, 2022
Price: 1350 RP
This was hardly a contest in my mind. Because I adore skins that let monster figures maintain their monstrous nature. There is only your typical mystical woodland guardian here, no fancy costumes or pajamas!
I really can't emphasize enough how excellent the character models are here, with the base form utilizing a bone mask and a really vibrant color scheme to create something simply wonderful.
Then there is your Mega Gnar form, which appears to have been taken directly from Shadow of the Colossus.
How are you going to resist giving Riot money for this design?
Not to mention Elderwood Gnar's stunning new animations and particles, all of which have a druid-like aesthetic and are equally lovely.
Also be sure to read: