LoL Worlds‭ ‬2016,‭ ‬What Do Group Draws Mean For The Teams‭?
Updated: 22 Sep 2016 7:25 am
2016‭ ‬League of Legends World Championship group stage lineup predictions and opinion
2016 World Championship Group Draw Stage Lineup
Winners and losers, it all starts at the group draw.
Group draws are very important in‭ ‬a big tournament like the‭ ‬2016‭ ‬League of Legends World Championship‭ - ‬they can make or break a team‭'‬s chances at surviving to make a run for the title.‭ ‬There are a few groups this year that will hold back good and possibly deserving teams from getting to hoist the Summoners Cup above their heads.‭ ‬Let‭'‬s go ahead and take a deeper look into the groups for Worlds and I will give my opinion on who makes it out alive.
Let‭'‬s start at the beginning with group A.
Group A isn‭'‬t a death group by any means,‭ ‬unfortunately‭ ‬3‭ ‬of the teams are fighting for‭ ‬2nd place and a ticket to move on.‭ ‬Albus NoX Luna‭ ‬you're going to get the chance to meet some great people and learn a lot,‭ ‬also you will have a few more weeks to prepare for next season.‭ ‬G2‭ ‬and CLG is going to be a great fight,‭ ‬but I see CLG controlling the tempo of the games and coming out on top for second place.‭ ‬ROX,‭ ‬see you in quarter finals.
Prediction:‭ ‬1‭) ‬Rox‭ ‬2‭) ‬CLG‭ ‬3‭) ‬G2‭ ‬4‭) ‬ANL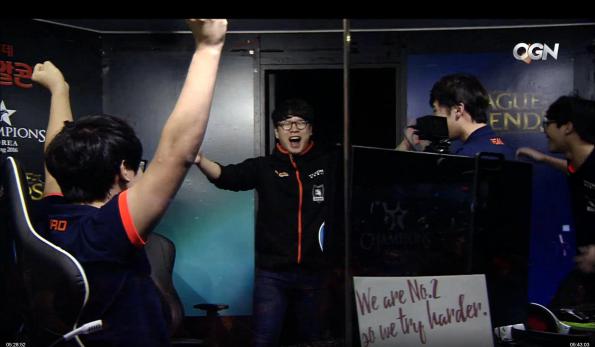 ROX Tigers celebrate a hard earned victory
Group B,‭ ‬in my opinion this‭ ‬year's toughest group to pick.
I am not on the‭ ‬"I May‭"‬ bandwagon like a lot of people,‭ ‬actually I don‭'‬t see them doing very well at all in this event.‭ ‬Cloud‭ ‬9‭ ‬I would feel is the biggest underdog and that in my opinion is when they shine,‭ ‬remember last‭ ‬year's gauntlet that got them to Worlds‭? ‬Flash Wolves are at best unpredictable,‭ ‬they‭ ‬play very well in the LMS and then get really inconsistent at big international tournaments.‭ ‬SKT T1‭ ‬has the best chance of getting to the knock out stage in this group,‭ ‬even though they just aren‭'‬t the same team without MaRin.
Prediction:‭ ‬1‭) ‬SKT T1‭ ‬2‭) ‬Flash Wolves‭ ‬3‭) ‬Cloud‭ ‬9‭ ‬4‭) ‬I May
SKT T1 poses with the cup
Group C,‭ ‬easiest group to pick.
This group is pretty self-explanatory,‭ ‬the difference in level of play between the teams speaks for itself.‭ ‬INTZ will be lucky to win a game in this group and will see a early exit from the tournament.‭ ‬H2K will probably pick up‭ ‬2‭ ‬wins...‭ ‬both coming from INTZ and that is it.
AHQ is a good team and will make it out of groups in second place,‭ ‬leaving EDG the winner of this group and I wouldn‭'‬t doubt if it is with a undefeated record.
Prediction:‭ ‬1‭) ‬EDG‭ ‬2‭) ‬AHQ‭ ‬3‭) ‬H2K‭ ‬4‭) ‬INTZ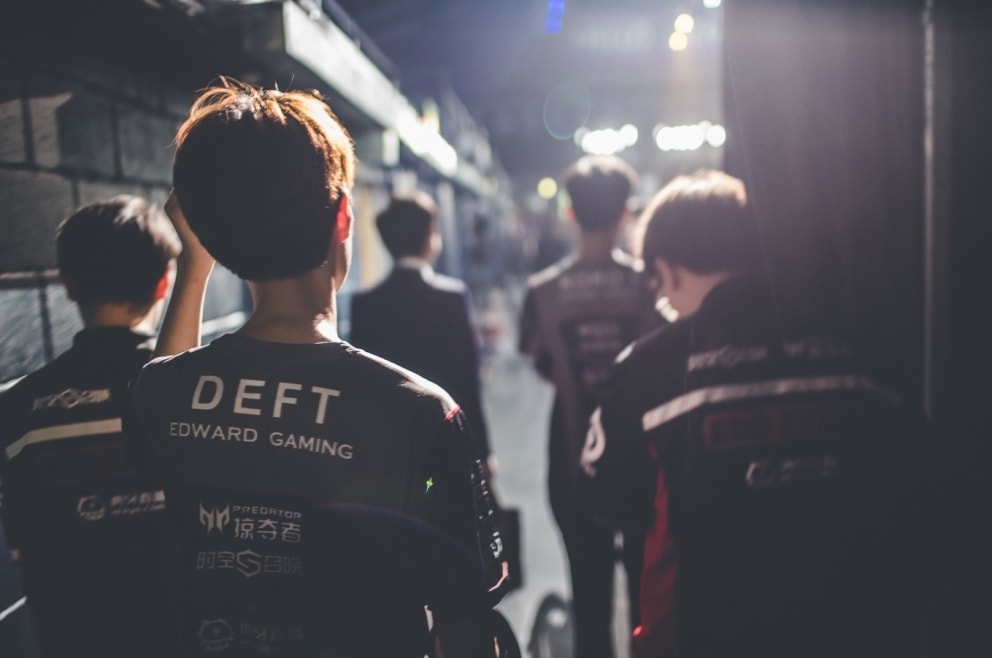 EDG make their way into the arena
Group D,‭ ‬the one that everyone will disagree with me on.
The only thing people may agree with me on is that Splyce doesn‭'‬t stand a chance.‭ ‬As for RNG,‭ ‬I am sorry I just don‭'‬t agree with the hype,‭ ‬they don‭'‬t really look that good.‭ ‬SSG are the sleepers in this group if you ask me,‭ ‬no one is really talking about them and I don‭'‬t know why.‭ ‬TSM is going to cruise out of groups in my honest opinion,‭ ‬they only dropped‭ ‬1‭ ‬match the entire split‭ ‬and I think that helped them keep their ego‭'‬s in check coming into worlds.
Prediction:‭ ‬1‭) ‬TSM‭ ‬2‭) ‬SSG‭ ‬3‭) ‬RNG‭ ‬4‭) ‬Splyce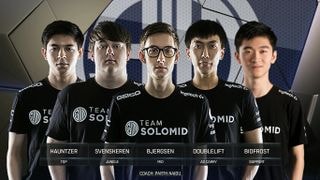 Team SoloMid team lineup
The only thing that is for certain though‭ ‬is this‭ ‬year's‭ ‬Worlds looks to be‭ ‬an‭ ‬ action packed slugfest.‭ ‬Whether you agree with any of these predictions or not is up to you,‭ ‬but one thing we can all agree on is that come September‭ ‬29th we will all be glued to our screens.‭ ‬Watching history be made and‭ ‬highlight reels filling up.
If you enjoyed this article and can‭'‬t wait for the action to start just like me,‭ ‬try passing some time by checking out a few of these great reads:
10 Most Famous League Of Legends Players
League Of Legends: 15 Most Famous Players And Their Most Feared Champions
League Of Legends: 10 Most Exciting Matches Ever
10 Things Players Hate About League Of Legends