[Top 5] Fortnite Best Skins For Stealth
Updated: 25 Jun 2021 12:03 am
Strike down your enemies from the shadows
Fortnite has a reputation for being a highly competitive action shooter game, so stealth is not something most players consider while playing. But since the ultimate goal is to be the last one standing, many players are willing to find different ways to get that Victory Royale. One of those ways is being stealthy and staying hidden throughout a match. If you would like to give it a try, keep reading and we will show you the 5 best skins for stealth gameplay.
5. Recruit – ''Standard issue combatant outfit."
Common Recruit skins gameplay
How could we not include the legendary, the one-and-only skins that started everything: the default skins! Many people use these skins not just for stealth, but to pretend to be bad players and then surprise their enemies by quickly eliminating them. Additionally, their dark, brownish colors make them blend into the background, allowing you to pray on your enemies from shadows and bushes. And you can do it for free!
Fun fact: These are the new default skins we received in Chapter 2. 
How to get Recruit Bundle: Download Fortnite. As simple as that.
4. Lynx – ''Who needs nine lives when one is enough?"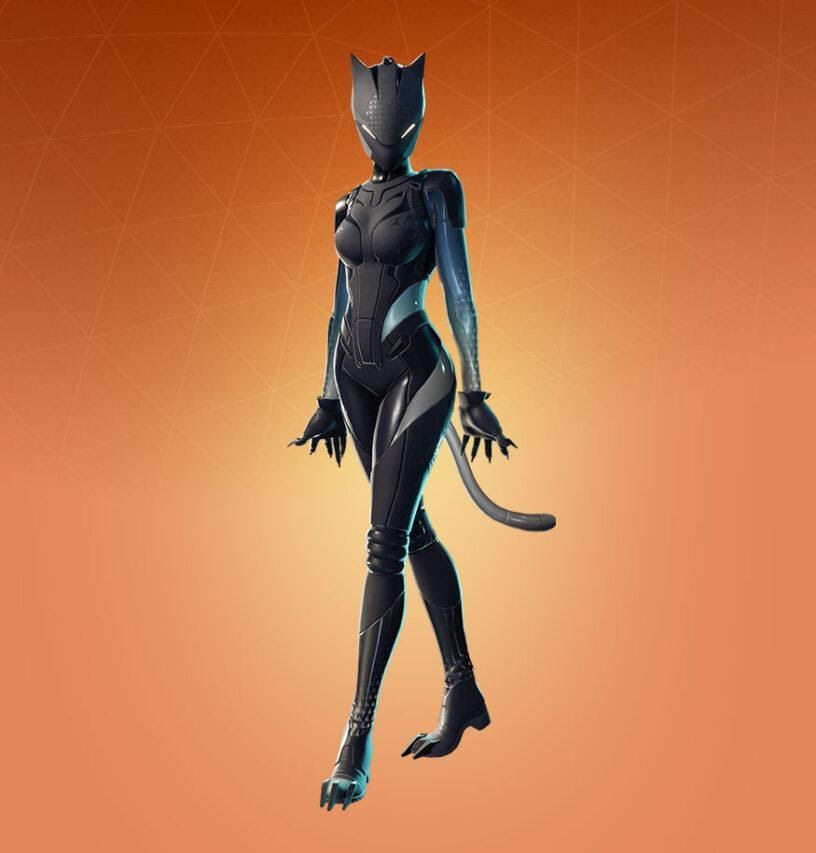 Legendary Lynx skin gameplay
Lynx is a fan favorite. This skin was the tier 1 reward of the Season 7 Battle Pass, so unfortunately you cannot get her anymore. But if you bought the Season 7 Battle Pass, she is honestly your best choice for stealth. Her outfit has many stages and colors, one of them being a completely black outfit. You can hide so easily with those colors under shadows and bushes that people will not see you standing right next to them. 
Fun fact: Lynx's real name is Kassandra. 
How to get Lynx: You were able to get her from the Season 7 Battle Pass.
3. Fate – "Prepare to meet your fate."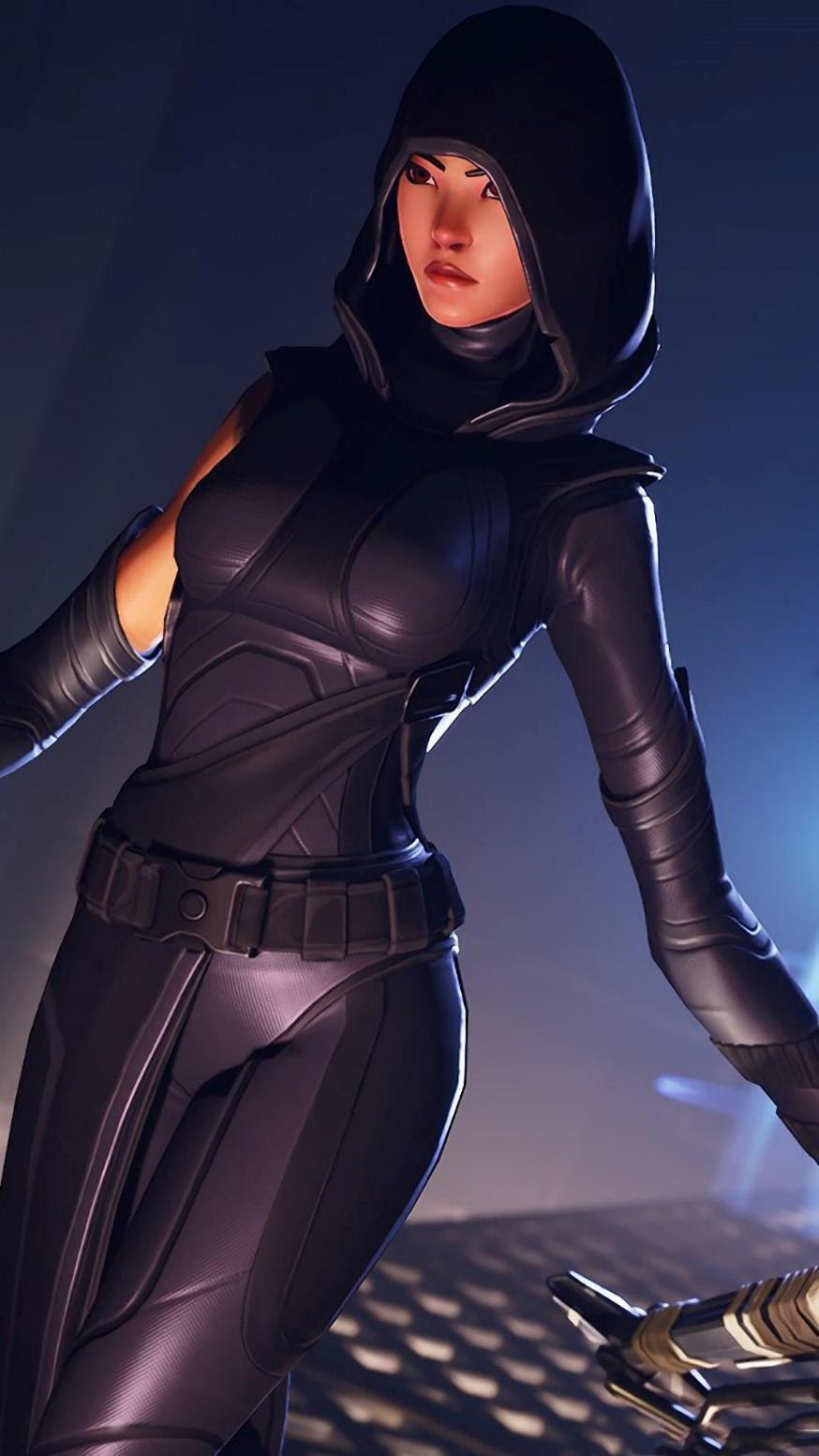 Legendary Fate skin gameplay
Fate is a Legendary skin from Season 4. Looking at her picture, it is obvious why she is a great stealth skin for players – she is an assassin! She has a full grey and black outfit, which is already dark enough to make you invisible, but she also has a black hoodie that hides her head as well. She is also a great choice for players who like older skins since she first appeared back in 2018. 
Fun fact: You can also use her male counterpart called Omen. 
How to get Fate: You can get her from the Item Shop for 2,000 Vbucks.
2. Shadow Ops – "You didn't see a thing."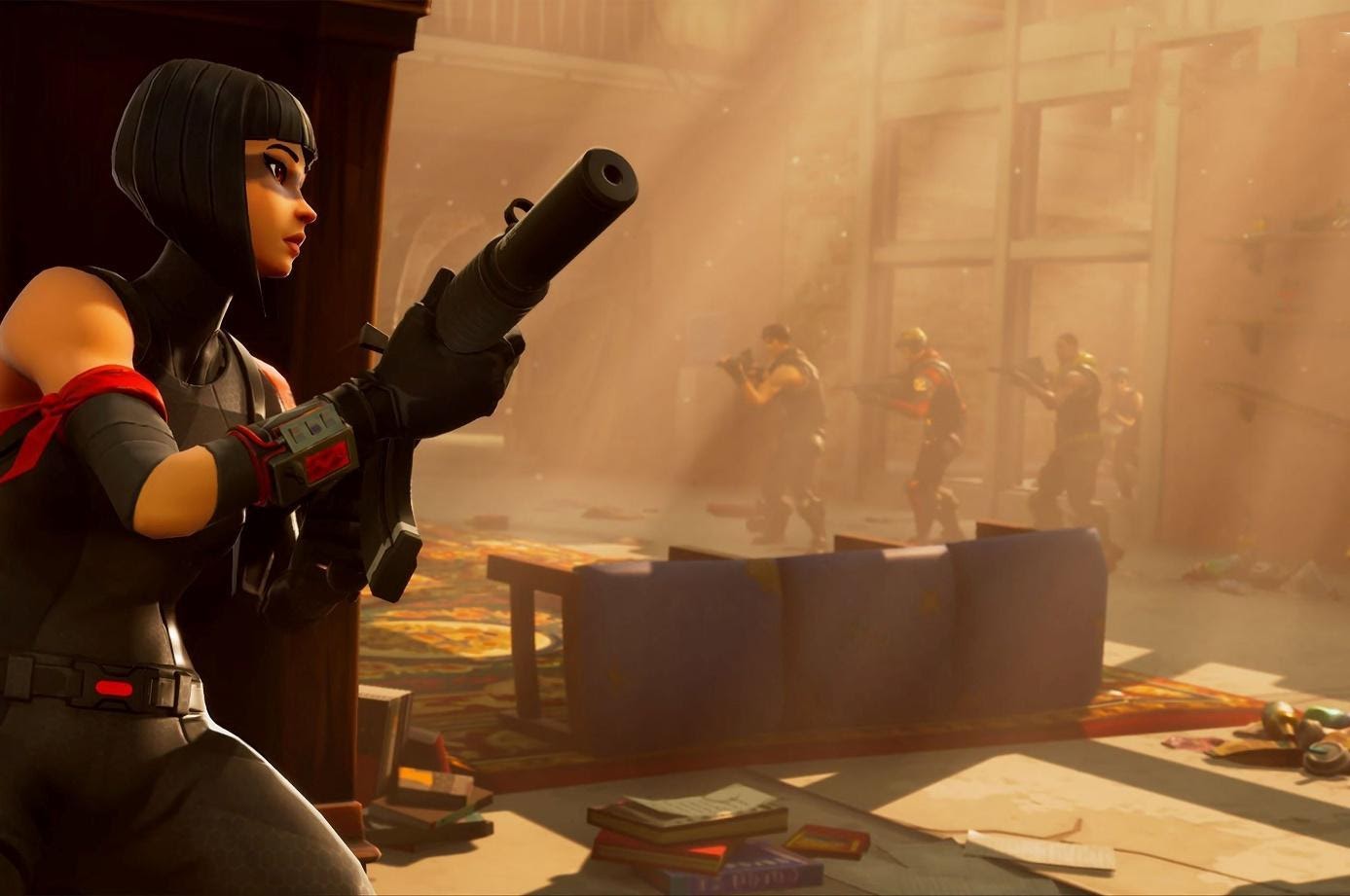 Epic Shadow Ops skin gameplay
Shadow Ops is an Epic outfit from Season 2! Yes, that is right, she first appeared back in 2017. She is another skin that has a completely black outfit, which hides her well. She also has black hair and black make-up on her face that makes her even less visible to other players. Even her description hints at the fact that she is meant to be a stealth character. Additionally, you can use her White edit style during the winter season so you can hide on the snowy parts of the map. 
Fun fact: She is based on a character called Countess from Epic Games' MOBA Paragon game which was canceled. 
How to get Shadow Ops: You can get her from the Item Shop for 1,500 Vbucks.
1. Assault Trooper – "Uncommon assault trooper outfit."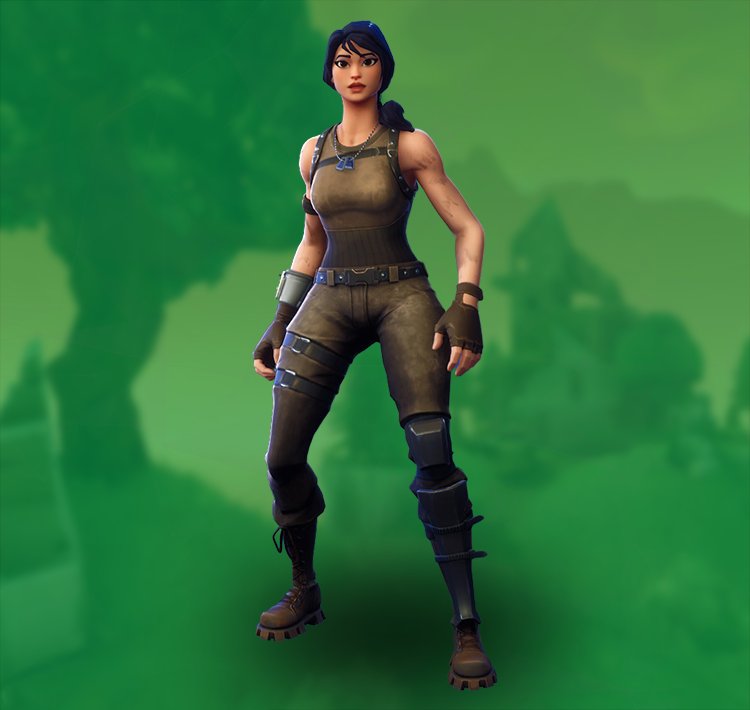 Uncommon Assault Trooper skin gameplay
Does she look like a default skin to you? Well, she kind of is. Her outfit looks exactly like what default skins wore back in Chapter 1, and that is why she works well as a stealth skin. She works best in areas where there is a lot of greenery and bushes because her outfit blends into the background quite well. 
Fun fact: She was released back in 2017 during the release of the game when Fortnite didn't even have seasons yet. 
How to get Assault Trooper: You can get her from the Item Shop for 800 Vbucks.
You may also be interested in: 
Image Gallery