[Top 10] Fortnite Best Aim Players
Updated: 01 Jun 2019 3:42 am
With great aim comes great headshots.
Which Fortnite Players Have The Best Aim?
Aiming down your opponents in Fortnite has only gotten harder over time, due to the constant growing skills of opponents with building, new tactics, etc. At any point in the game, one shot can be the difference between staying alive or going back to the lobby!
Whether you're using a PC mouse or console controller, aim is a VERY important aspect of Fortnite. Your aim is essential to fighting, building, and overall vision of the battlefield.
Today we'll be highlighting ten of the best Fortnite players when it comes to aiming down their enemies.
10: Nick Mercs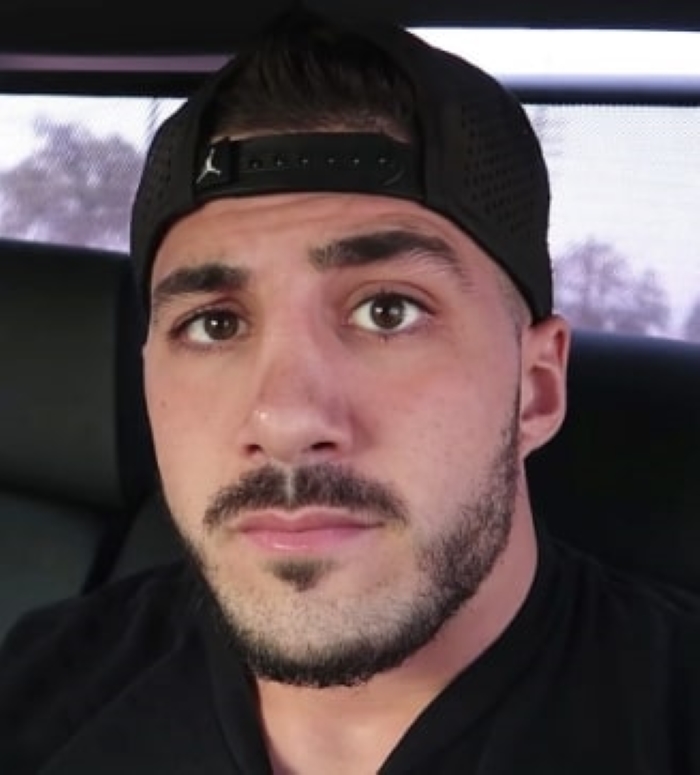 The Merc with the Aim!
Nick Mercs is a twitch streamer born in Michigan, USA. He's 29 years old, and started his gaming career when he started his Youtube Channel back in 2011.
Nick Mercs is a controller player who is playing on PC from PS4 now. He knows his angles very well when it comes to aiming enemies down, and is famous for dropping Tilted Towers almost every game.
He can corner peak and tag you and then just as fast get back behind his wall to protect himself. He's very deadly in close combat.
Ownage Videos:
https://www.youtube.com/watch?v=DnuW8mQHhnk
https://www.youtube.com/watch?v=CBKttzXE5Yw
9: Ghost Aydan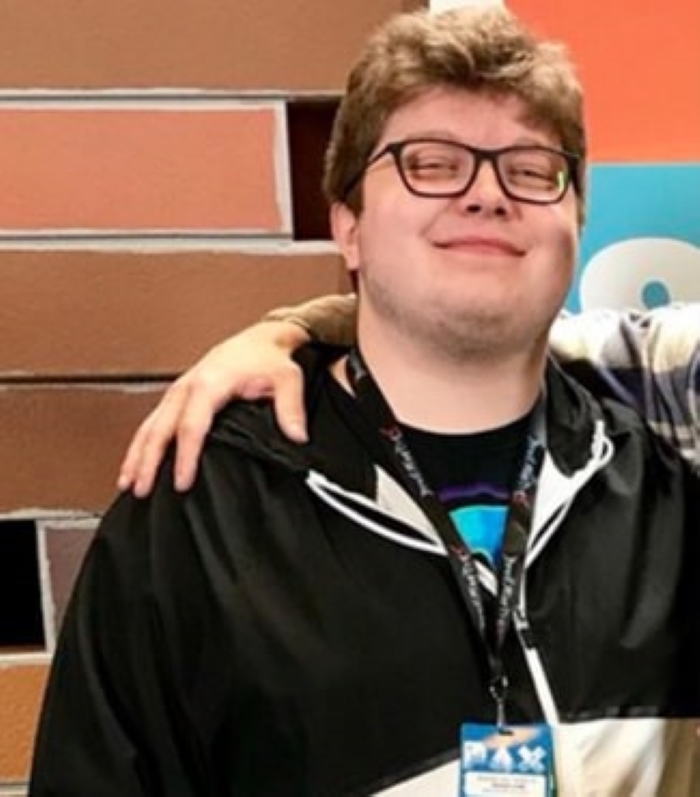 The Young Hotshot!
Ghost Aydan is a member of Ghost Gaming and a twitch streamer. He's 19 years old and was born in the United States. He competed in Fortnite's Summer Skirmish last year.
Aydan is extraordinary at hitting enemies with a combo of weapons. One shotgun shot and then one hand cannon shot was his go-to for a while. Aydan is also a controller player, but don't let this distract you from the fact that his aiming is very fast and right on his opponents.
Ownage Videos:
https://www.youtube.com/watch?v=JjP3ECTiDvw
https://www.youtube.com/watch?v=fqHEr3m9cuY
8: Liquid 72hrs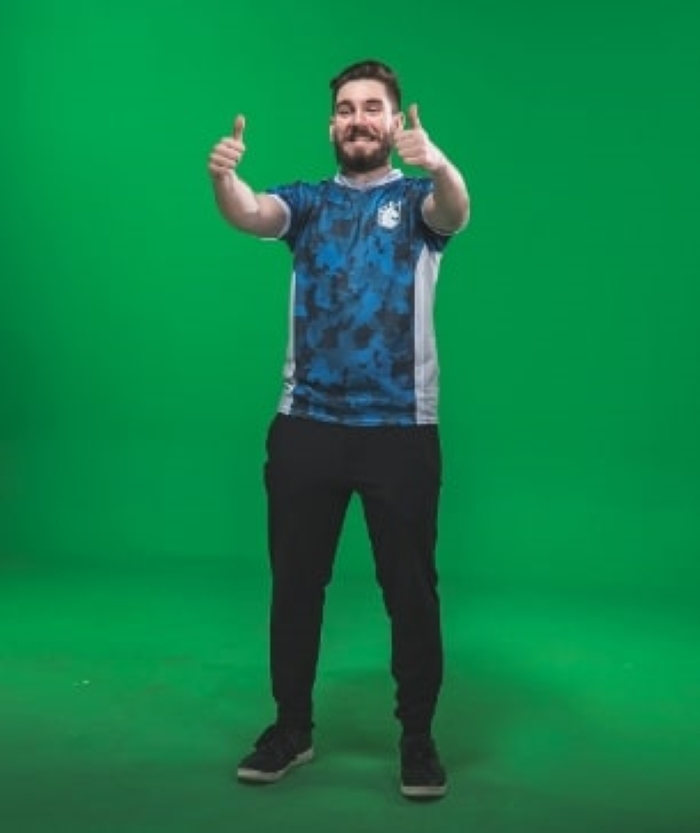 Three whole days of Liquid!
Tom 72hrs is 24 years old, a member of Team Liquid from the United States, and is known for streaming on Twitch.
72hrs is a PC gamer who is great at improvising his shots, and preparing for where his enemies are going to be and not just where they currently are. He's also great at keeping pressure on his enemies.
So, when his opportunity comes, he can get the best shot possible maximizing damage/kill potential on all enemies.
Ownage Videos:
https://www.youtube.com/watch?v=_HK9WaV2UcI
https://www.youtube.com/watch?v=Fcp30ju73Kc
7: FaZe Cloak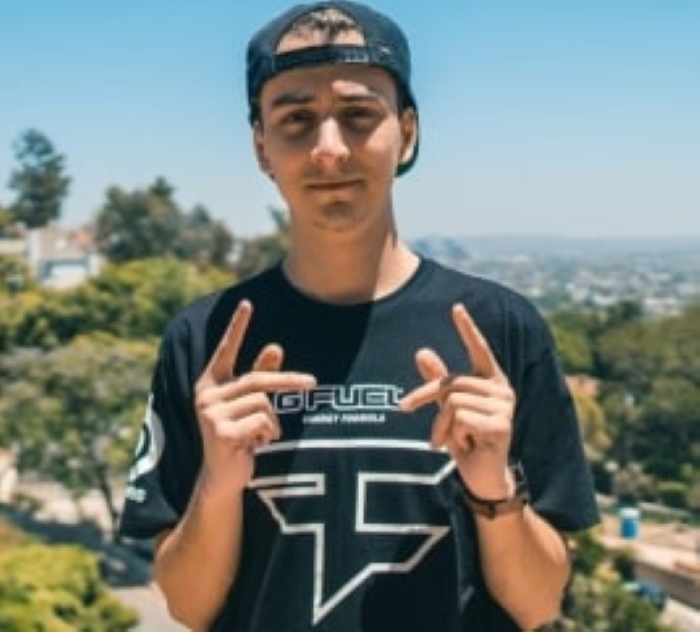 Even his fingers are in the shape of an 'F'!
Cloakzy aka FaZe Cloak is an American professional eSports player and Twitch streamer. Cloakzy is 24 years old and member of FaZe Clan.
FaZe Cloak is well known for his ability to hit his shots, and barely allow his enemies to get a shot off. Cloak is also known for his efforts in the Fortnite Skirmish tournaments last year, more specifically the one in which he teamed up with fellow FaZe Clan member Tfue.
FaZe Cloak is very good at making smart, quick, clean plays which all originate from his laser-beam aiming. Cloakzy is a competitor, and a very skilled Fortnite player.
Ownage Videos:
https://www.youtube.com/watch?v=HwTLm1LyR4o
https://www.youtube.com/watch?v=boLgP2qlcPM
6: CoL Hogman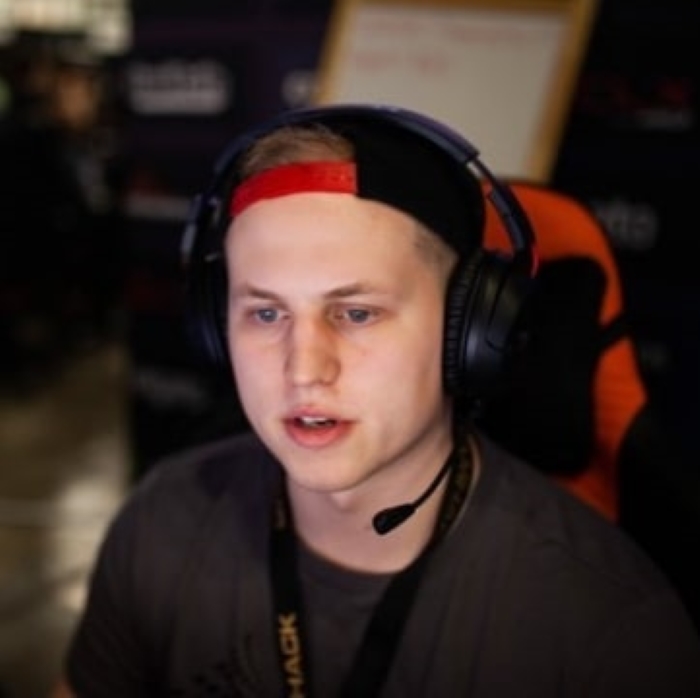 The magnificent Hogman!
CoL Hogman is a member of Complexity Gaming, and a Twitch streamer. He is 23 years old and was born in Dallas, Texas of the United States.
Hogman was recently a winner of a Fortnite Code Red tournament, and his Fortnite gaming style is nothing but competitive.
Hogman is a very good shot, especially with the Hand Cannon. His precision aiming makes it easy for him to damage enemies no matter how far they are.
Hogman is one thing for sure and that's FOCUSED. He is very focused on the game when he plays, and gives everything he can to survive. This helps his aiming, so when he locks in on an enemy, he can almost always hit them.
Ownage Videos:
https://www.youtube.com/watch?v=Ad4414yIyw8
https://www.youtube.com/watch?v=ZtdsD08xCW8
5: Shroud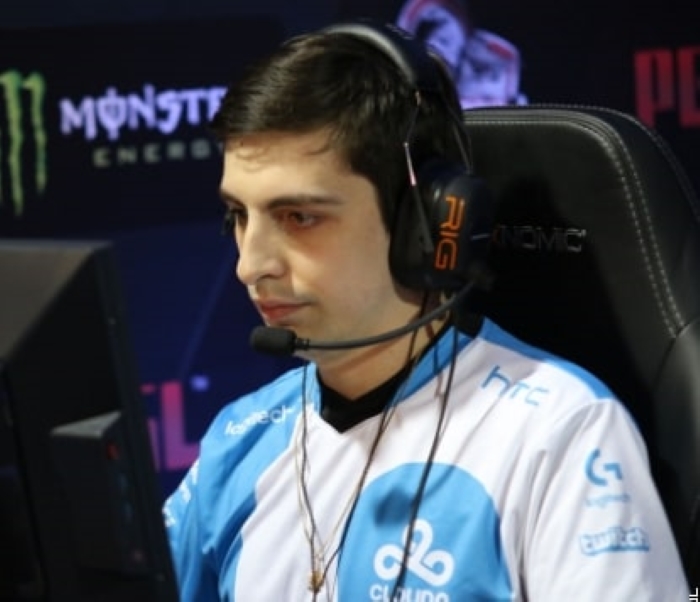 It's a bird, it's a plane, it's Shroud sinking another headshot!
Shroud is a Polish-Canadian Twitch Streamer and professional gamer. He's 24 years old, and is known for his success in video game tournaments in the past.
Shroud is up for debate to be one of the best aiming Fortnite players. He can annihilate headshots with his Hand Cannon, a Sniper, or Assault Rifle. He's known for his competitive nature in his career, and also his dead-on aiming.
Ownage Videos:
https://www.youtube.com/watch?v=dD8LF29qyQ0
https://www.youtube.com/watch?v=_T6Xqv155aI
4: Nick Eh 30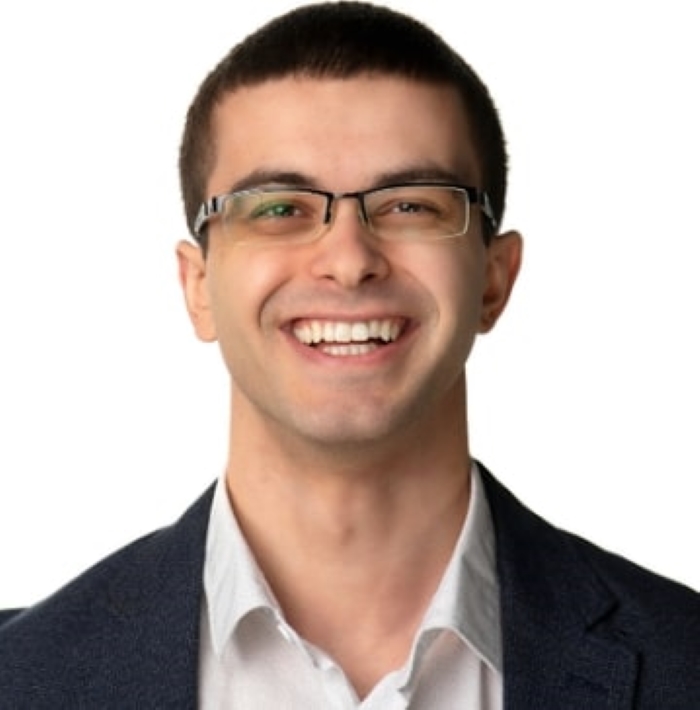 He's pretty cool, eh?
Nick is a Youtube Streamer born and raised in Nova Scotia, Canada. He is one of the most watched streamers on Youtube. He's 24 years old and offers his viewers a family friendly stream which refrains from swearing and abusive language. Nick is a great Fortnite player, and streams it regularly.
Nick Eh 30's aim is insane. His quickness with his edits allows him for some unique angles on enemies to sneak shots in. He also hits trick-shots OFTEN which proves his aim to be one of the best!
Nick can punish opponents with his ability to know where enemies are even if he doesn't see them. His awareness allows for his aim to be spot on and as quick as can be.
Ownage Videos:
https://www.youtube.com/watch?v=WL9dZXiqoy8
https://www.youtube.com/watch?v=nr2XxPILK2M
3: Ninja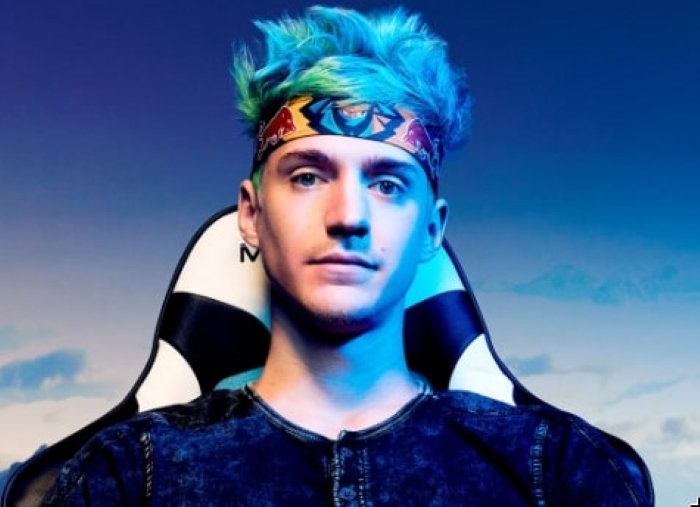 The indomitable Ninja
Ninja is the most viewed Twitch streamer on the planet as of February 2019. He's from the USA, and is 27 years old. Ninja is a gaming fanatic, and also known for playing Halo years ago.
Ninja is great at calculating where the enemy is going to end up or what that enemy is going to do. His overall Fortnite intelligence is one of the best in the game from his shots to his tactics.
He's incredible at hitting those CRAZY sniper shots you always dream of hitting… And usually his facial reactions reveal how awesome the shot truly was.
Ninja is an overall aiming beast, and can hit his rifle shots, shotgun and SMG shots, and shots with any other weapon.
Ownage Videos:
https://www.youtube.com/watch?v=Jm5v7Yx2Xuk
https://www.youtube.com/watch?v=J4XC9BURFfI
2: High Distortion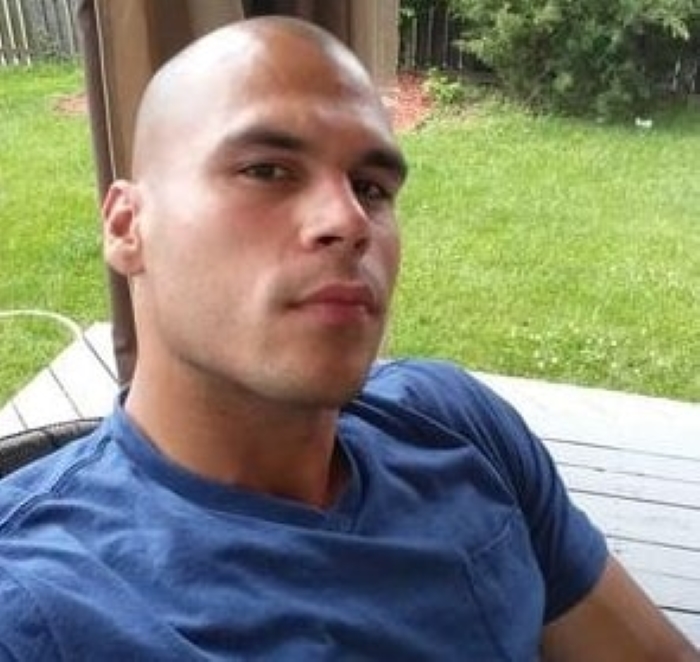 The one and only
High Distortion is 34 years old, born in the United States, and a member of Team SoloMid (TSM). He's also known as HD in the gaming community.
High Distortion has the third most kills in Fortnite in the world! He has over 100,000 kills! That's A LOT of Fortnite man!
HD is a phenomenal Fortnite player. He often takes on two or more opponents at a time playing Solo VS Duos or Squads. He's great at making plays happen and leading opponents where he wants them.
HD has very quick, and dead-on aim. His aggression demands very good aiming which often leads to his very high kill games!
Ownage Videos:
https://www.youtube.com/watch?v=hVnO1jLL0W4
https://www.youtube.com/watch?v=mVyWDWfSBM0
1: FaZe Tfue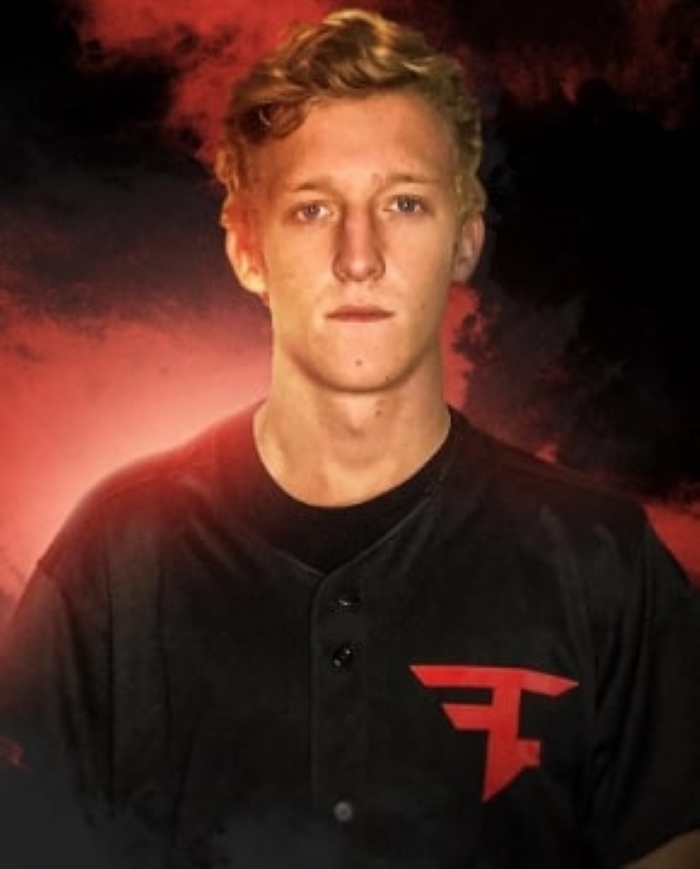 The Man, the Myth, the Legend
Tfue comes in at our #1 spot today purely due to his exquisite and near-perfect aiming. Tfue is a member of Faze Clan who's 22 years old, streams on Twitch, and has won several Fortnite tournaments in the past. He was born in Florida, in the USA.
FaZe Tfue is crazy with his mouse swiping. If you've ever watched his streams, he makes some insane plays happen that will WOW you. He is very well known for hitting his Hunting Rifle trick-shots that often lead to him winning the game.
Tfue is one of the best eSport players in the world at the moment, and he has displayed that through his ability to aim enemies down and take them out. His efforts in past Fortnite Skirmish tournaments demonstrate this.
Tfue's aiming is something we can use as a model to improve our own aiming ability in Fortnite. He's a great display of impeccable aiming and what it can lead to when you're consistently hitting your shots.
Ownage Videos:
https://www.youtube.com/watch?v=45kAMYRDQzM
https://www.youtube.com/watch?v=AJEiUsYYofE
You may also be interested in: