[Top 10] Fortnite Best Wallpapers
Updated: 21 Jan 2022 12:17 am
Squad, Amazing Scene
Are you wondering what the best wallpapers that you can use are? Well, discover the best wallpapers here in this guide.
PUBG and Fortnite Battle Royale are now the most popular cross-platform MMO (massively multiplayer online) games. The craze for 'battle royale,' the newest trend in gaming, isn't going away anytime soon. Even though PUBG was released first, Fortnite has more than 200 million registered users. A solid foundation necessitates adding some Fortnite flair to your desktop. These HD and 4K Fortnite Battle Royale wallpapers are perfect for PC gamers that love this intense battle royale game. 
10. The Christmas Party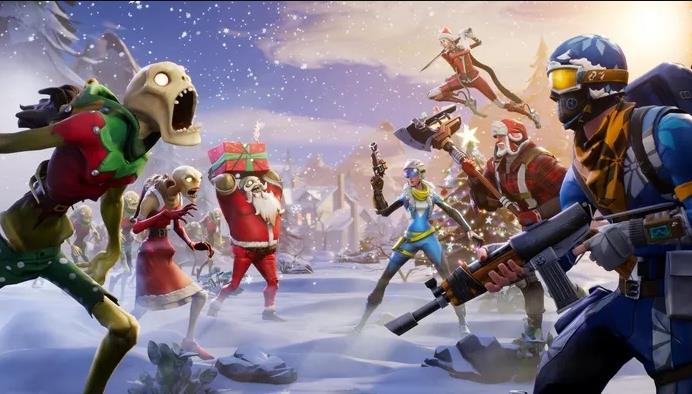 The Christmas Party, Fortnite
In Fortnite, one of the many weekly challenges was to find Christmas trees. Finding and dancing around such trees was the task of the players. Isn't it strange how games work? 
Link: The Christmas Party 
9. The Infinity Gauntlet Mode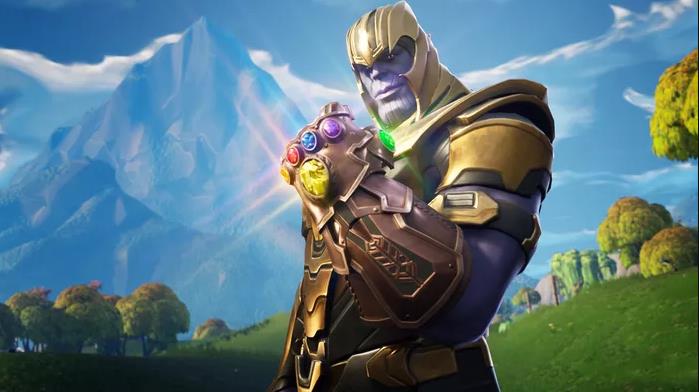 The Infinity Gauntlet Mode, Fortnite
The Thanos event hosted by epic games was positively appreciated by Fortnite players. Unfortunately, it was only available for a short period. Tap on the button below if you'd like to preserve the memory of that moment in time.
Link: The Infinity Gauntlet Mode 
 
8. Utter Chaos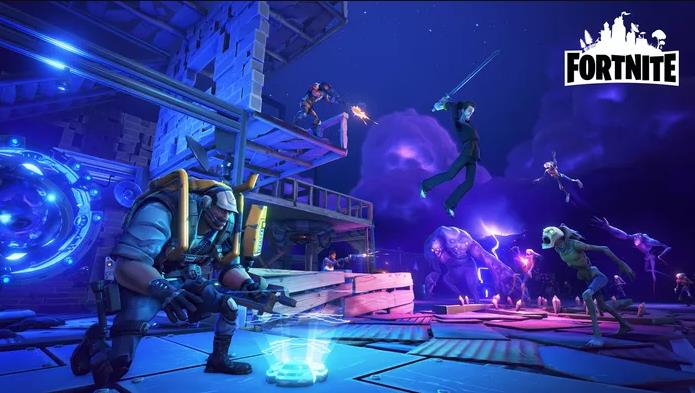 Utter Chaos, Fortnite
Pixelated visuals and small color palettes in video games are relics of a bygone era. Graphics in video games have improved dramatically over time, resulting in a more vibrant, detailed, and realistic gaming experience for us.
Link: Utter Chaos
7. The Dark Voyager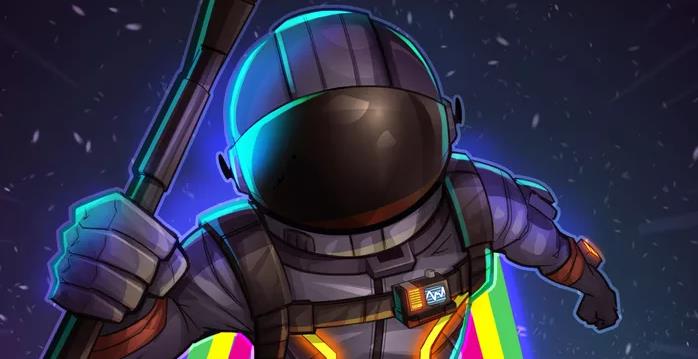 The Dark Voyager, Fortnite
With a dark background and a spectrum of colors, this image of the Dark Voyager storming forth is hard to resist. Fortunately, the original image is accessible in 4K quality so that you can see this character in all of her splendor. 
Link: The Dark Voyager
6. Twilight Flight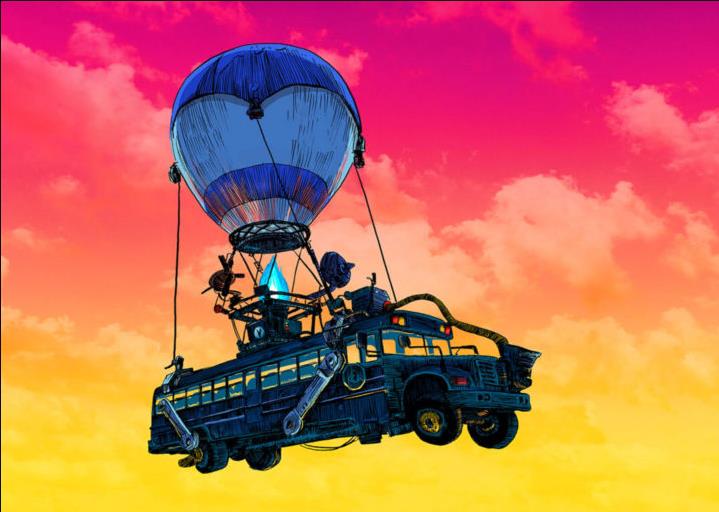 Twilight Flight, Fortnite
Upon exiting the Battle Bus, each Fortnite player has a unique set of goals and expectations for their time on the island. Some players daydream of winning the Battle Royale, while others rehearse their looting strategies in preparation for the upcoming Cash Cup. The bus driver will always be there for you, no matter your goals or how you feel about the match.
Even while the Twilight Flight loading screen's background is stunning, there may be more to it than first appears. It's common for Fortnite gamers to play aft er hard days of school, work, or whatever else life throws at them. There's no better time than right now to get online and build up your Victory Royales than when you see this wallpaper's blue sky.
Link: Twilight Flight
5. Lost Levels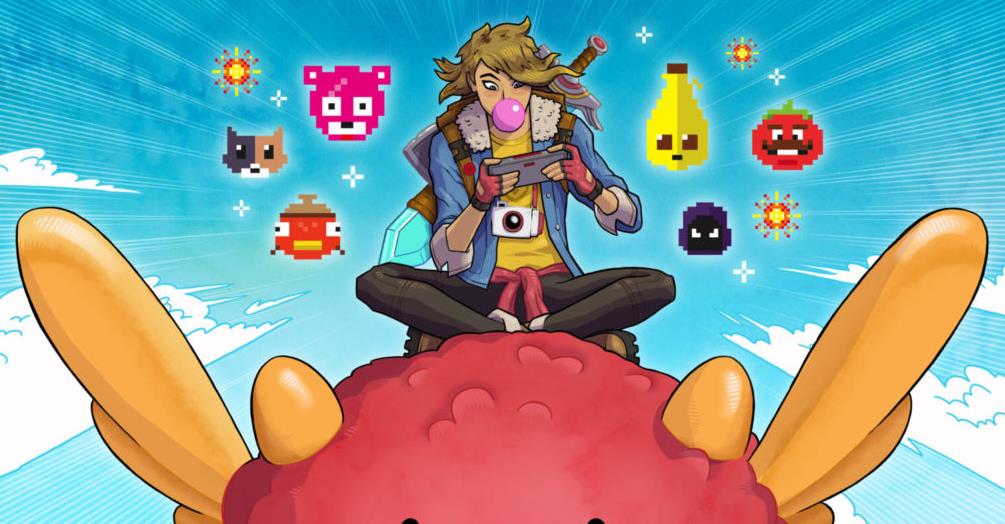 Lost Levels, Fortnite
The visuals in Fortnite are stunning and pleasing to the eye. Still, it's a good idea to look at different kinds of art, as they can also make excellent wallpapers. Skye and Ollie from Season 2's Chapter Two appear in Lost Levels. Meowscle and Peely are two of the six people you'll see around Skye regularly. Even though she's flying at tremendous speeds, Skye appears to be completely absorbed in her video game, like Fortnite boxers during a heated match.
Link: Lost Levels
4. Eye of The Storm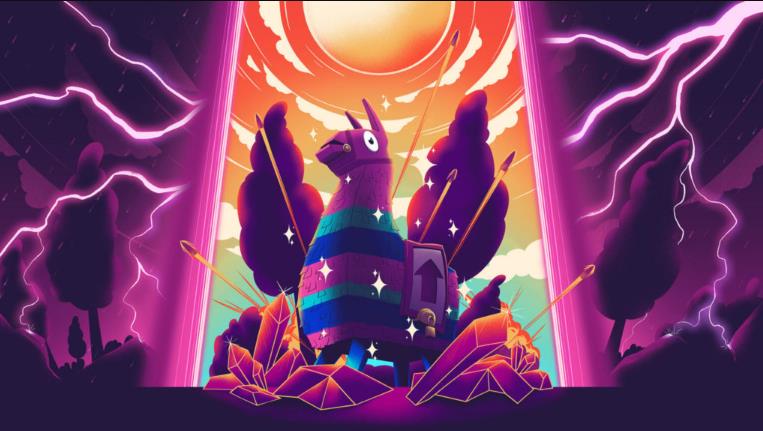 Eye of The Storm, Fortnite
It has never been an issue for gamers who constantly monitor the map. However, if you become disoriented while looting, you may find yourself frantically attempting to re-enter the circle in time despite the storm. Some gamers wonder if a system that allows players to negotiate with the storm is better for Epic. Numerous players might be saved from being knocked out by the storm by sacrificing a loot llama to the storm so that it would leave them alone.
Link: Eye of The Storm 
3. Brite Future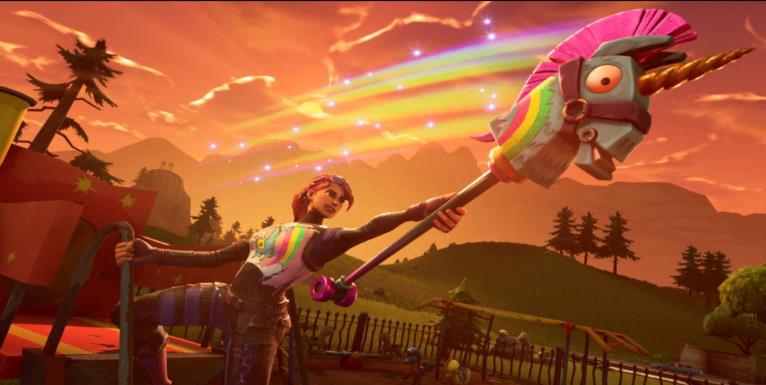 Brite Future, Fortnite
There will be tough times in your Fortnite career, just as in real life. You'll go through periods of depression and self-doubt, and you'll wonder if you have what it takes to win another Victory Royale. These kinds of questions are difficult to address definitively. It's not enough to be a skilled player in Fortnite's ranked game to make it to the high echelons. You'll need both hope and courage on your side if you want to take on the other players with abandon.
Link: Brite Future
2. Hunter and Haunted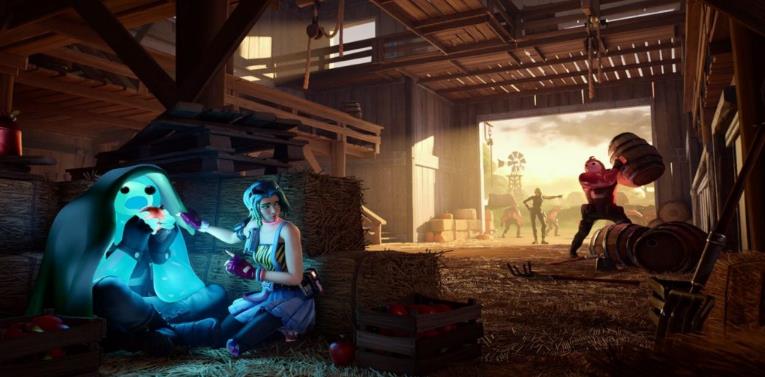 Hunter and Haunted, Fortnite
Everyone has a friend who doesn't play Fortnite who they care deeply about. Teaching children how to play Fortnite becomes the primary focus of your life when that is the case. You and your mate's first few games together could be the beginning of a long-lasting relationship. If you can't find a gun for yourself, you'll need to cover for your companion with your advanced talents, but it may not always be that simple. Keeping silent and hiding may be your only option if other opponents land around you, putting you on the clock.
Link: Hunter and Haunted 
1. Last Stop 
Last Stop, Fortnite
While Fortnite has a solitary option, it's more enjoyable when you're playing with others. All good things must come to an end at some point, even if everyone on your team agrees to work through the night to keep the party going. Several characters waving to the war bus after being dropped off at the final stop can be seen in the Last Stop desktop wallpaper. However, if you look at the sun in the background, you'll see that these gamers aren't just sitting about doing nothing.
Link: Last Stop 
You may also be interested in: