[Top 10] Fortnite Best Tryhard Skins That Look Freakin Awesome!
Updated: 27 Nov 2021 2:26 am
A Scenic Hero, Fortnite
Are you wondering what skin do tryhards use in Fortnite? Well, look no further. We have shown the top skins that tryhards use in Fortnite!
Fortnite boasts some of the world's most devoted gamers. These players, dubbed sweats, spend unusually long hours playing the game. They often have much stuff in their lockers and a solid knowledge of the game's fundamentals. Additionally, some gamers enjoy combining tryhard skins. 
These skins remind the time a player has invested in the game and a barometer of their expertise. The dispute between tryhards and casuals may never end in Fortnite. Many gamers are irritated by the number of people who would go to any length to win in Fortnite. Sweats are sometimes known due to the amount of work they put in throughout each game. 
Those sweats frequently serve as a reminder to those seeking a more leisurely gaming experience to "become excellent." Players who wish to avoid those individuals may frequently identify them by their skins. Soccer skins are the most well-known tryhard skins, but here are a few more.
10. Envoy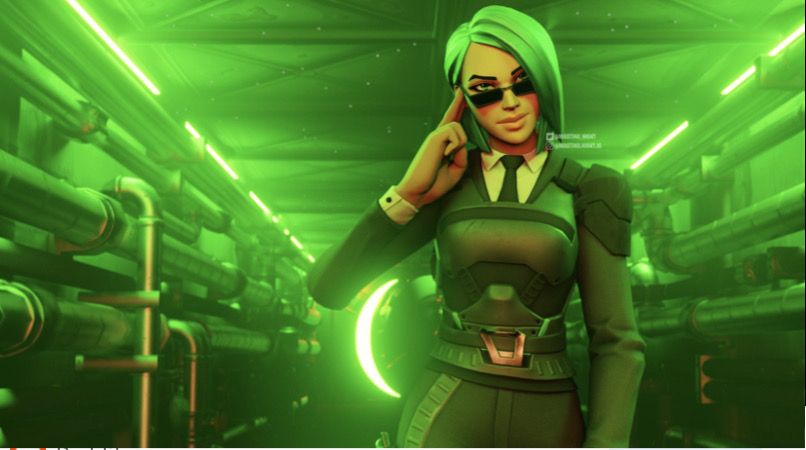 Envoy, Fortnite
In Chapter 2, Season 2, Fortnite added the Envoy skin to the Item Shop. It quickly became a tryhard favorite and was extremely rare, making it the ideal addition to our list. It's not a particularly popular skin, which makes it simple to spot a tryhard; if this skin is in the game, they're likely to be sweating both figuratively and practically.
What makes Envoy Skin Awesome?
Cool Sunglasses
Short Green Hair 
A Sassy black suit
How to Get Envoy Skin: When this outfit resurfaces in its diary rotation, we can purchase it in the Fortnite Item Shop for 800 V-Bucks.
See Envoy Skin in action: https://www.youtube.com/watch?v=4U3_u4OvNXU
9. Charlotte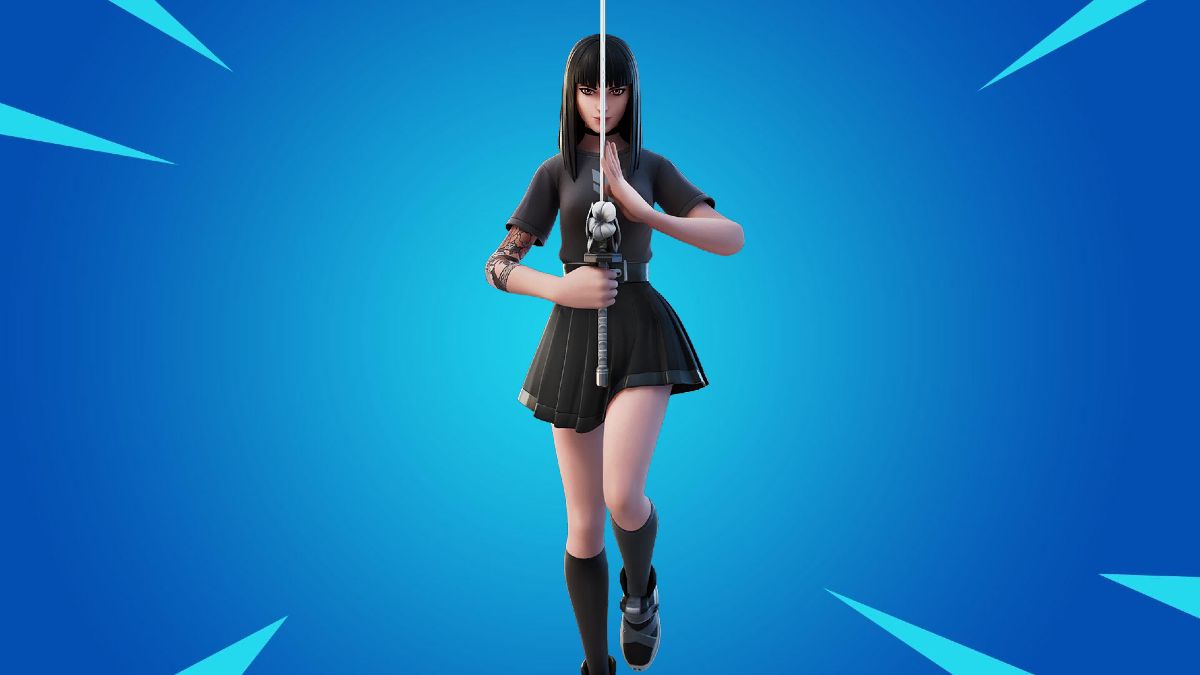 Charlotte, Fortnite
Charlotte is a Tier 0 skin in the Chapter 2 Season 8 Battle Pass. This alone demonstrates why it is now the most challenging skin. Additionally, several fashions for Charlotte may be obtained with the Battle Pass, adding to the outfit's sneaky appearance.
What makes Charlotte Skin Awesome?
A Short Skirt
Cool Body Figure
Shoulder Length Black Hair
How to Get Charlotte Skin: You can obtain Charlotte skin by purchasing or leveling up your Battle Pass.
See Charlotte Skin in action: https://www.youtube.com/watch?v=KUrK6vKVNdU
8. Swamp Stalker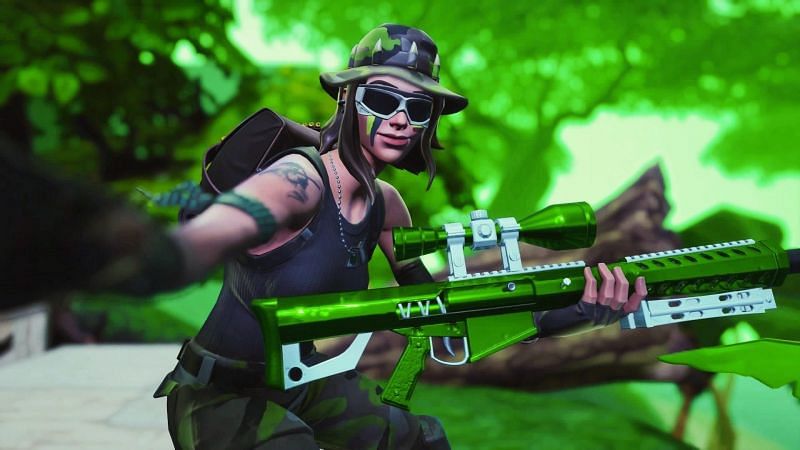 Swamp Stalker, Fortnite
The Swamp Stalker was a cheap yet decent skin added in Chapter 1 Season X. Many Fortnite gamers pursued it due to the low cost-to-quality ratio, but those who continue to do so are primarily tryhards.
What makes Swamp Stalker Skin Awesome?
Badass Army like Dress
Cool Sunglasses
A cool hat
Amazing tattoo on shoulder
How to Get Swamp Stalker Skin: Swamp Stalker is an 800 V-Bucks item obtained from the Item Shop.
See Swamp Stalker Skin in action: https://www.youtube.com/watch?v=IojIjJYRe1Q
7. Red Jade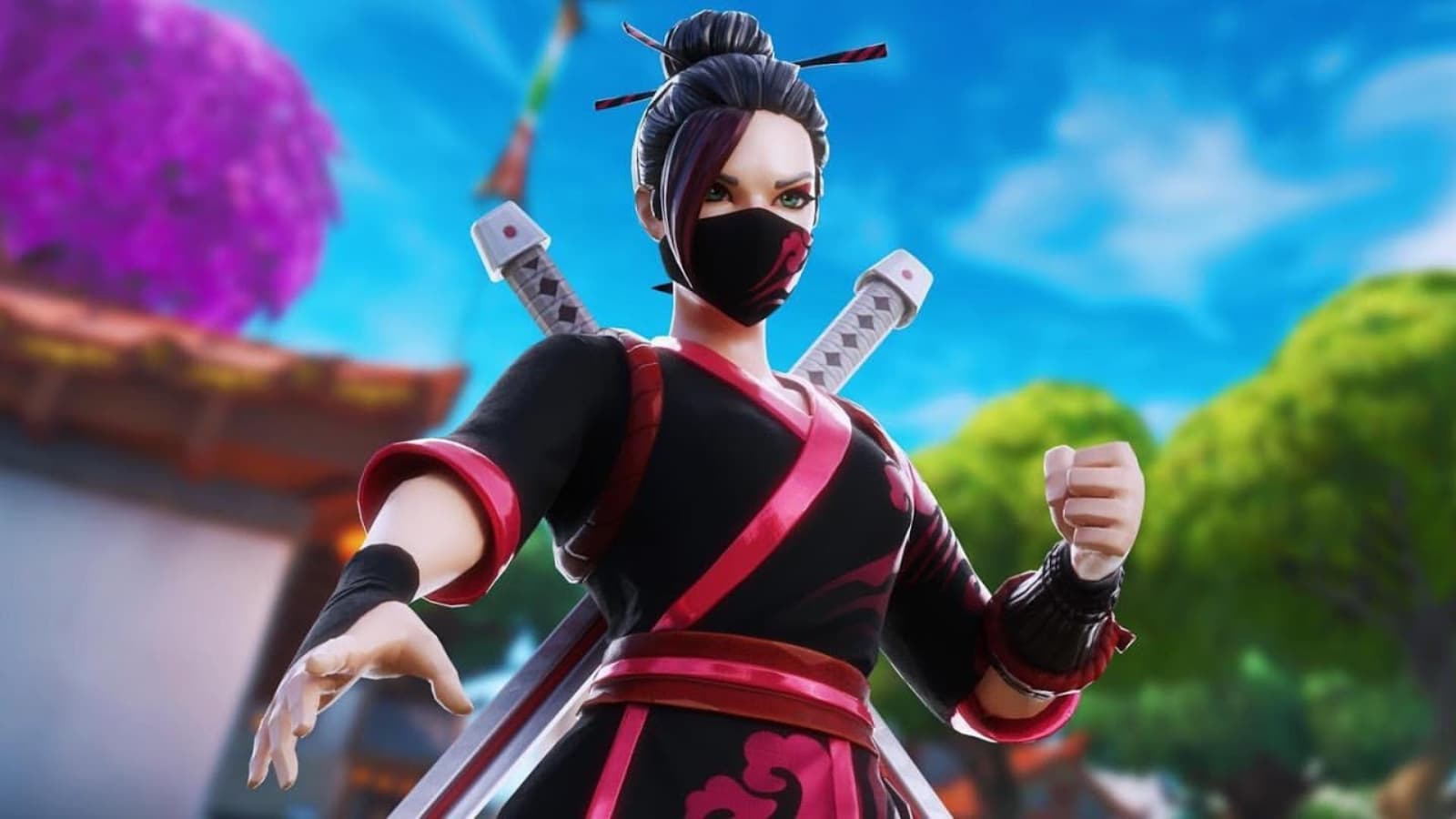 Red Jade, Fortnite
While Red Jade is an older skin, the Maki Monster style debuted in the most recent season. As a result, gamers have begun wearing the skin in a new manner. Interestingly, the new style has garnered more attention than the skin itself, and as a result, an increasing number of gamers are eager to obtain Red Jade.
What makes Red Jade Skin Awesome?
A Cool Animation
Glowing Spooky Eyes
Badass Clothes
How to Get Red Jade Skin: Red Jade is an 800 V-Bucks item obtained from the Item Shop.
See Red Jade Skin in action: https://www.youtube.com/watch?v=CozdxcWDXQw
6. Isabelle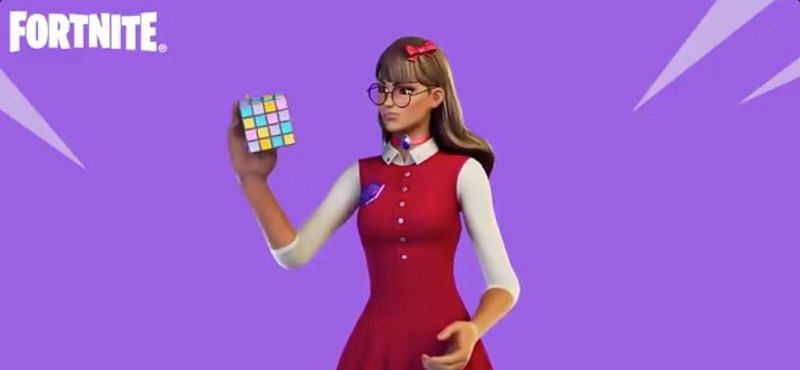 Isabelle, Fortnite
Isabelle is one of the most beautiful skins ever produced for the game. She was introduced earlier this year as part of the Oakwitch Academy Set. The clothing is available in two distinct styles, and the Leviathan ax complements both. This attempt skin is available for 2,500 V-Bucks.
What makes Isabelle Skin Awesome?
A schoolgirl like skin
A short red dress
Cool glasses that make her look attractive
A small red bow on a hair
How to Get Isabelle Skin: Isabelle skin is available for 2,500 V-Bucks in the Items Shop.
See Isabelle Skin in action: https://www.youtube.com/watch?v=1Ue25r5XELs
5. Clash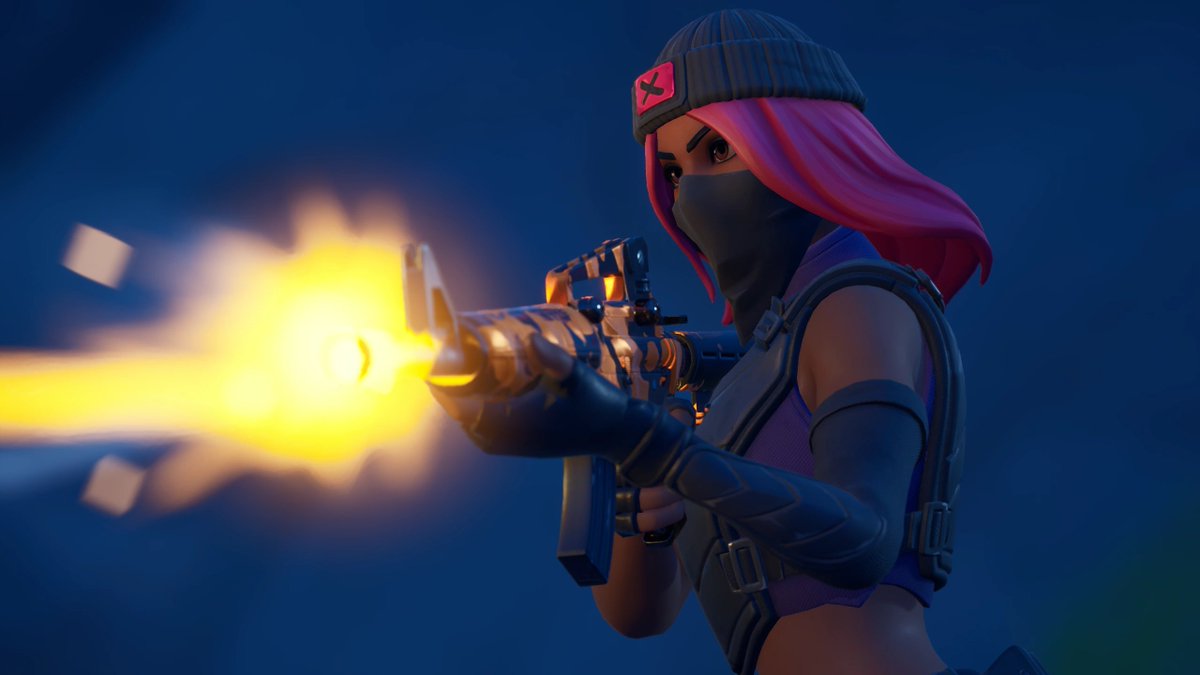 Clash, Fortnite
Clash made her Item Shop debut on February 5, 2020. She vanished a week later and has not been seen since. Those who obtained her should be fortunate since she is one of the most flawless skins available for 800 V-Bucks. Regrettably, this fact, along with the rarity, elevates this skin to a premium tryhard skin level.
What makes Clash Skin Awesome?
Pink Shoulder Length Hair
A cool beanie
Black colored Armored Vest
Cool Purple pants equipped with a pistol
How to Get Clash Skin: Clash skin is available for 800 V-Bucks
See Clash Skin in action: https://www.youtube.com/watch?v=qgT5ZuZ5z2c
4. Toona Fish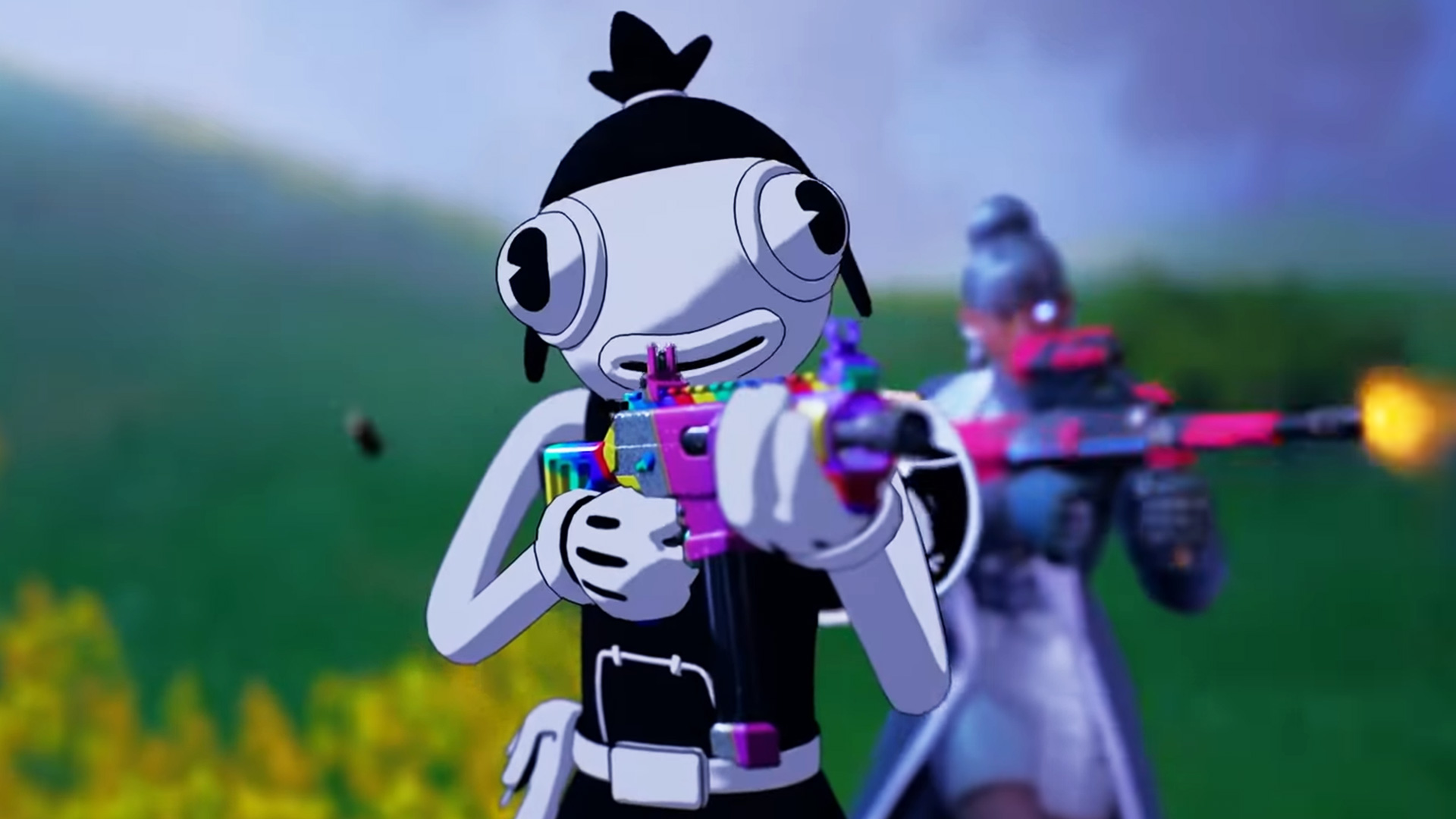 Toona Fish, Fortnite
Toona Fish's inclusion on this list is unsurprising. To unlock new edit styles, players must scour the map for color bottles. However, the majority of tryhard players are currently utilizing the default version. Creators and professional players like Benjyfishy also use the Toona Fish costume, and many fans are now obsessed with this skin.
What makes Toona Fish Skin Awesome?
Cool Graphically Animated Skin
White Toona Fish Body
Big Fishy Eyes
Slim Stick Legs
How to Get Toona Fish Skin: To obtain Toona Fish, you must first acquire the 950 V-Bucks season 8 battle pass.
See Toona Fish Skin in action: https://www.youtube.com/watch?v=l0ZhA5fKCKU
3. Crystal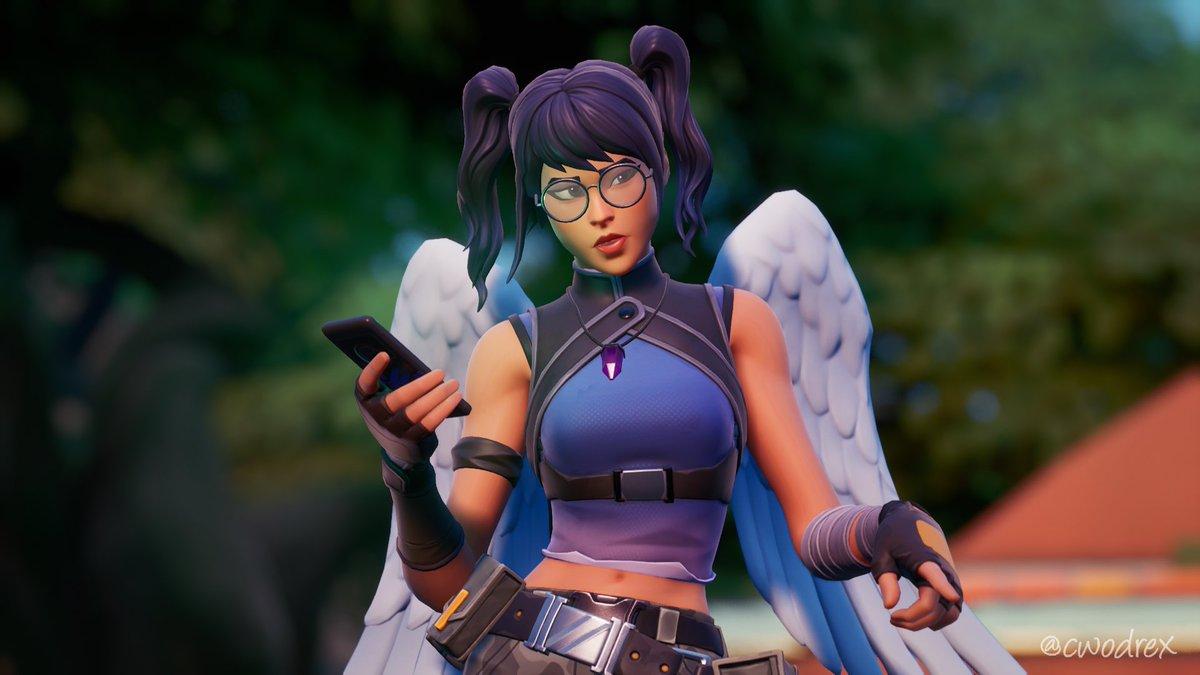 Crystal, Fortnite
Crystal was introduced in Chapter 1 of Season X. Since then, she has been a prevalent skin, particularly among tryhards. Receiving a summer-themed variation lately did little to alleviate the situation.
What makes Crystal Skin Awesome?
Badass Looking Ponytailed Hair
Cool Round Glasses
Amazing Outfit
Fierce Looking Skin
How to Get Crystal Skin: It's an uncommon female skin that costs 800 V-Bucks.
See Crystal Skin in action: https://www.youtube.com/watch?v=VYbaQ6lC2uA
2. Fabio Sparklemane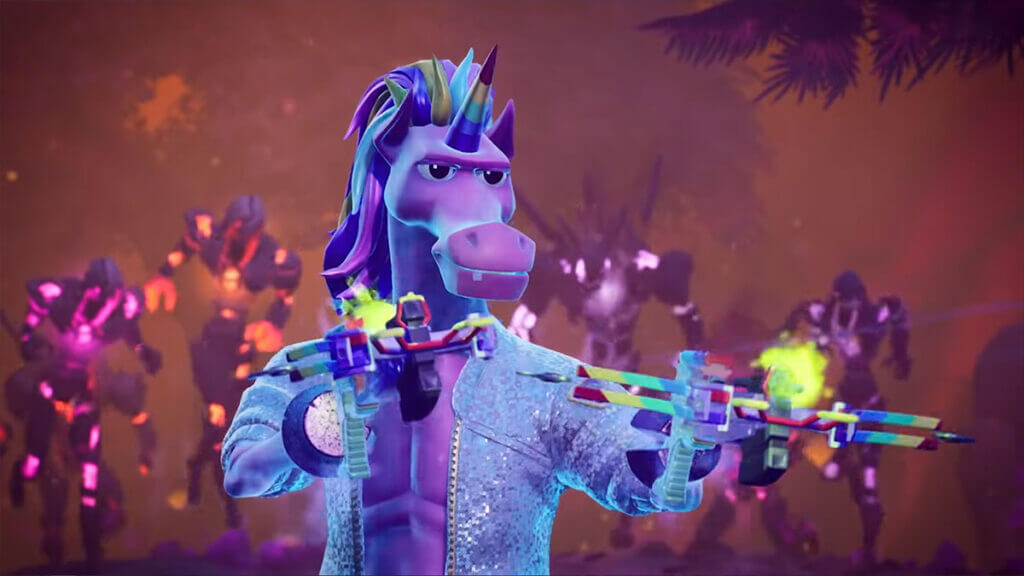 Fabio Sparklemane, Fortnite
Fabio Sparkleman is, without a doubt, one of the most surprising skins in the game's history. Although the unicorn is over the top for a Battle Royale game, this also makes it an ideal tryhard cosmetic.
What makes Fabio Sparklemane Skin Awesome?
A Unicorn Shaped Pink Body
Cool Rainbow Colored Hair
Muscular Body
A cool crystals jacket
How to Get Fabio Sparklemane Skin: To unlock the Fortnite unicorn Fabio Sparklemane cosmetic, users must purchase the Battle Pass and progress to Page 5.
See Fabio Sparklemane Skin in action: https://www.youtube.com/watch?v=XzDdcFcjbuA
1. J.B. Chimpanski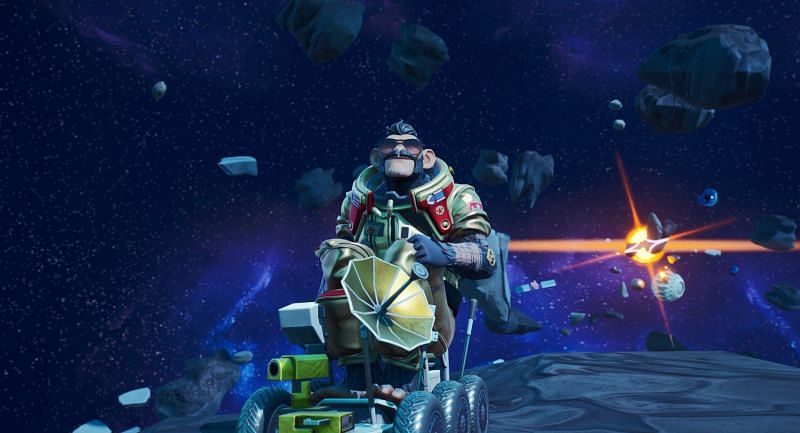 J.B. Chimpanski, Fortnite
J.B. Chimpanski is another Battle Pass skin in which a human monkey is dressed as an astronaut. The skin is pleasant to manipulate and looks best when left alone. Many sweaty players in Fortnite Chapter 2, Season 8 have used the J.B. Chimpanski skin. However, the skin has proven to be as popular with casual gamers.
What makes J.B. Chimpanski Skin Awesome?
A Chimpanzee based Skin
Astronaut Outfit
Cool sunglasses
How to Get J.B. Chimpanski Skin: During Season 18, J.B. Chimpanski was accessible via the Battle Pass and could be unlocked on Page 7 for a cost of 9 Battle Stars.
See J.B. Chimpanski Skin in action: https://www.youtube.com/watch?v=3mUNGyixEKM
You may also be interested in: