[Top 5] Best 7.62mm Weapons in PUBG Mobile
Updated: 28 Nov 2022 12:49 am
Trio, Explosion, Guns
Are you wondering what are the best 7.62mm weapons in PUBG Mobile? This article will discuss the top weapons of PUBG Mobile.
The smartphone version of PUBG boasts some of the most innovative features and coolest firearms. Picking the appropriate weapon for the situation might be a game-changer and help you emerge victorious from fights.
Suppose you've wondered, "Which is the greatest 7.62mm weapon in PUBG Mobile?" because there are so many weapons in PUBG, each with a unique attachment, and because of this, players sometimes become confused. If this sounds like you, you've come to the correct spot.
5. DP-28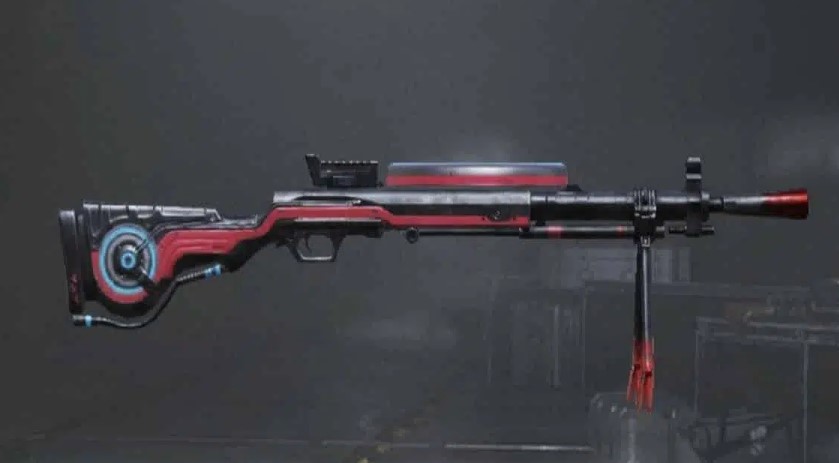 DP-28, PUBG Mobile
Light machine guns, like the DP28, are versatile and may be extremely lethal in the right hands. Because it can mount a sight with as much as a 6x magnification, it, such as the M416 rifle, is useful for close, intermediate, and long-range warfare.
Additionally, it comes with a large cartridge that holds 47 bullets; nonetheless, it is among the most difficult weapons to reload. This handgun cannot attach any other accessories, and the only accessory it comes with is the sight. However, there is not much difference between shots fired with the DP28 regarding the recoil.
Why is DP-28 great?
Abundant ammunition
Good for a wide variety of price points
Constant and with little backfire
DP-28 Details: 
Hit Damage: 52
Zero Range: 100 - 1000
Rarity: Uncommon
Capacity: 500
Ammo Type: 7.62mm
Type: Light Machine Gun
Firing Modes: Auto
See DP-28 in Action: https://www.youtube.com/watch?v=cuT94xrADNk
4. Mk14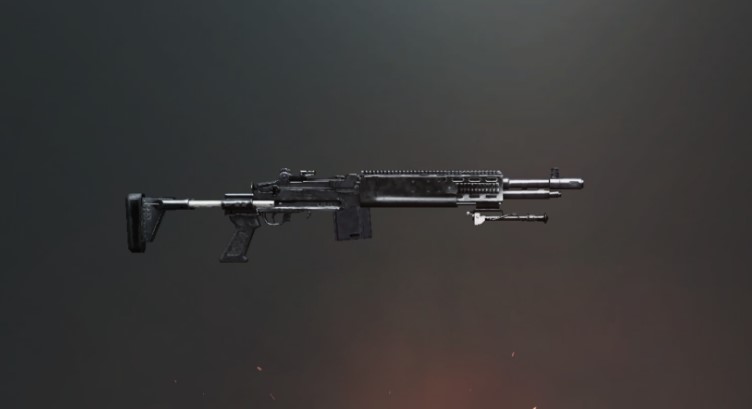 Mk14, PUBG Mobile
In PUBG Mobile, the Mk14 EBR, or Mk14, is one of the most versatile weapons. Why? When in single-mode, it's a sniper; when in auto mode, it's an AR. It fires 7.62mm rounds. There are only 10 bullets loaded by default. However, this can be increased to 20 with the appropriate attachments.
PUBG Mobile it's one of the most potent weapons on the market. The MK14's only downside is its severe recoil. MK14 recoil is difficult to control with high scopes like 3x, 4x, 6x, and 8x in auto mode.
What Makes Mk14 Great?
0.090s Fire Rate
853 Bullet Speed
60 damage per bullet
MK14 Details:
Hit Damage: 61
Zero Range: 100 - 800
Rarity: Rare
Capacity: 500
Ammo Type: 7.62mm
Type: DMR
Firing Modes: Semi-Auto, Full-Auto
See MK14 in Action: https://www.youtube.com/watch?v=_R0G2URujsE
3. Kar98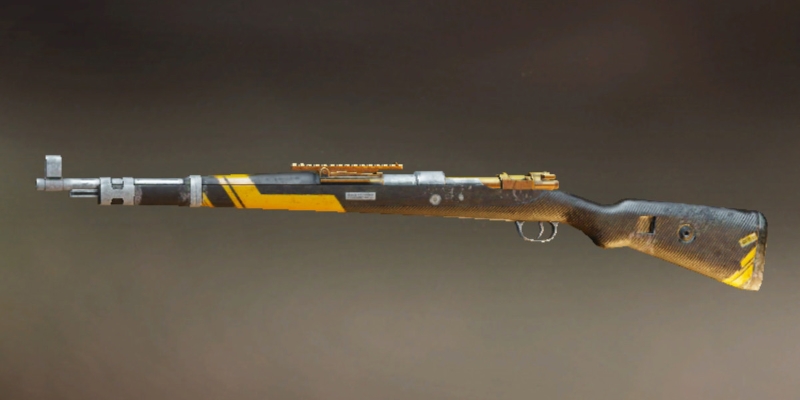 Kar98, PUBG Mobile
This is the ideal sniper to consider using if you are unable to purchase an AWM. M24 is another possibility that some people could think about. However, it is not easily accessible. It's a toss-up between the Kar98K and also the M24.
The M24 does more damage, but the Kar98K is available to a much wider audience, which, in our judgment, puts it just ahead of the M24. If you find yourself in the vicinity of the M24, don't hesitate to use it! The Kar98K has a barrel that can fire 7.62mm bullets and can kill lightly armored opponents with a direct headshot.
Why is Kar98 great?
It does a lot of damage
Generally steady
Much more accessible than the M24
Kar98k Details:
Hit Damage: 79
Zero Range: 100 - 500
Rarity: Uncommon
Capacity: 500
Ammo Type: 7.62mm
Type: Sniper Rifles
Firing Modes: Single
See Kar98 in Action: https://www.youtube.com/watch?v=7mJEsaGA8fg
2. Groza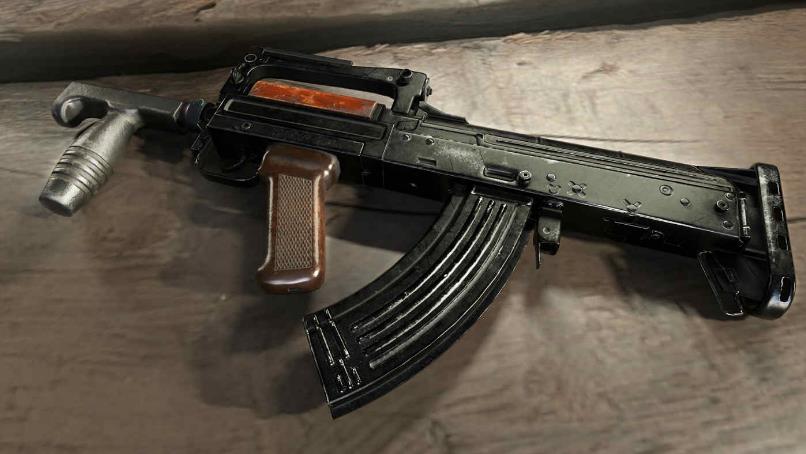 Groza, PUBG Mobile
In PUBG Mobile, the Groza is a rare Assault Rifle that one can only obtain from drops. It employs bullets of the 7.62mm caliber and deals a large amount of damage (47 total). A rapid-fire speed of 0.080 secs and a magazine capacity of thirty bullets are also featured on the firearm. The Groza's incredibly rapid rate of fire, in addition to its highly efficient weapon, makes it an essential choice for players.
Why is Groza great?
Flexible for battles in tight spaces
Extremely powerful for the last circle
Unbeatable at a 300m distance
Groza Details:
Hit Damage: 47
Zero Range: 100 - 300
Rarity: Rare
Capacity: 500
Ammo Type: 7.62mm
Type: Assault Rifle
Firing Modes: Single, Auto
See Groza in Action: https://www.youtube.com/watch?v=KNC5HouxpOc
1. AKM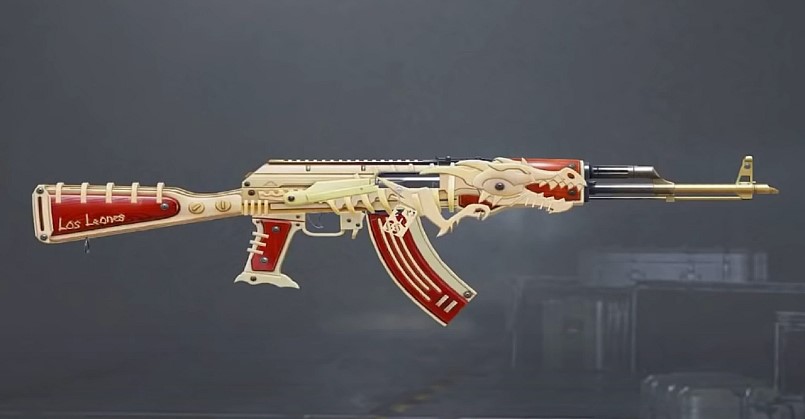 AKM, PUBG Mobile
Although it can be challenging to become proficient with the AKM, many gamers choose to use it as a secondary weapon in their games. However, its base damage rating is near 50, higher than the overwhelming bulk of assault weapons in the game. In addition, towards the scope, the AKM can accept barrel and chamber attachments. Because it is readily available, it is utilized by gamers in a fairly widespread manner.
Why is AKM great?
Faultless carnage
Random Location-based spawning on maps
An AKM's iron sights make it simple to manage the weapon's recoil.
AKM Details: 
Hit Damage: 47
Zero Range: 100 - 1000
Rarity: Uncommon
Capacity: 500
Ammo Type: 7.62mm
Type: Assault Rifle
Firing Modes: Single, Auto
See AKM in Action: https://www.youtube.com/watch?v=QXj2jN0AMCU
You May Also Be Interested In: