How To Play Valorant Howler Guide
Updated: 18 May 2022 1:37 pm
Valorant Howler, anyone?
Valorant Howler is a Valorant companion application available on iOS and android. While it doesn't let you play the FPS game, it provides players with Valorant news, agents, maps, and other features. 
How To Use Valorant Howler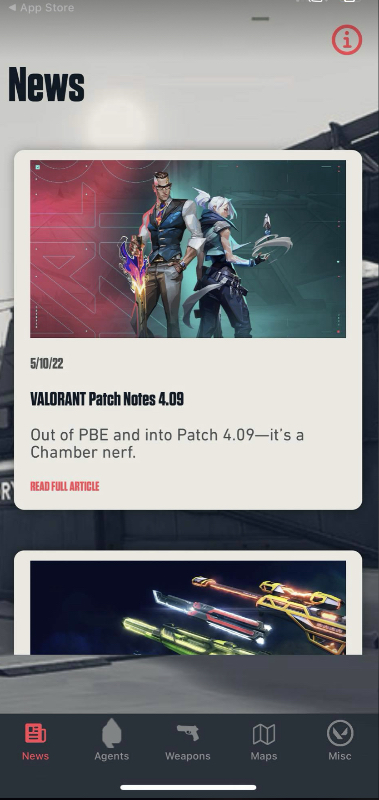 Download Valorant Howler from the App Store (iOS) or the Play Store for Android for the mobile version, or its APK file for PC.
Launch the app once download is completed.
On the interface, you are presented with a disclaimer stating that the app is not affiliated with Riot Games.
You can use the app to check various features, such as news, patchnotes, agents, weapons, maps, and miscellaneous items like player cards, buddies, and more.
Valorant Howler is useful for newbies or those who just played the game. They can open the app to familiarize themselves with the different types of weapons, maps, and agent skills so that the next time they log in to the game, they already know what to do.
Also be sure to read: