[Top 10] Best Valorant Youtube Channels That Are Fun To Watch
Updated: 13 Feb 2023 4:05 pm
TenZ: The YouTube Sensation Who Shocks the Valorant Scene with His Incredible Skills and Gameplay.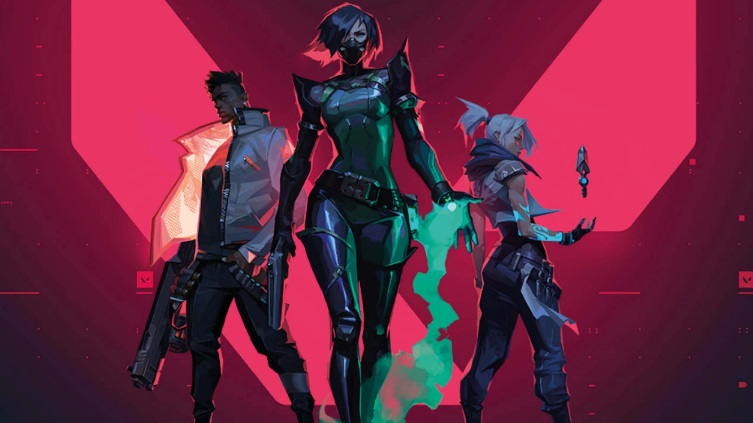 If you're a fan of Valorant, then buckle up because you're in for a treat! In this article, we'll  showcase the Top 10 best Valorant Youtube channels that are both informative and entertaining to watch.. Whether you're looking to improve  your gameplay or just want to sit back and enjoy some top-notch content, these channels have got you covered. Join us on a tour of the best Valorant YouTube channels that are sure to keep you entertained.
10) Grim:
This is what 100,000 Kills on Sage looks like...
Get ready to see Valorant like never before, with Grim leading the way. As a proud member of the SKT T1 content creator team, Grim is known for his innovative and aggressive playstyle. He's taking the Valorant world by storm with his signature "Grim Walls" - a way of playing Sage that breaks away from the traditional chokepoint approach. 
For those who want to take their Sage game to the next level, look no further than Grim's channel! With informative guides, jaw-dropping  outplays, and hilarious reactions, this channel is guaranteed to bring a smile to your face.
Channel link : https://www.youtube.com/@GrimGuy/videos
9) Flights:
Confusing Radiant Streamers with Movement on Valorant
Introducing Flights, the movement god of Valorant. This Raze main is known for his aggressive playstyle and, most notably, his mind-blowing double satchel move. Flights takes the game to new heights with his aerial  dominance and unpredictable gameplay. 
On his channel, you'll find in-depth guides to help you perfect your own double satchel technique, as well as thrilling highlights of Flights' most impressive outplays. Tune in to  his channel for an entertaining mix of incredible gameplay and engaging commentary.
Channel link: https://www.youtube.com/@Flightss/videos
8) Kaemi:
When you drop 40 kills and they think you're cheating...
Valorant players, it's time to sit up and take notice. Kaemi is the shooting star of the gaming world, and his channel is the proof. His rise to fame was driven by his exceptional ability with the Marshal pistol, which he highlighted in his popular "Only Marshal to Immortal" series. 
The clips on his Youtube channel not only  display his impressive skills, but also showcase the funny reactions of his teammates who give him a hard time for sticking to the Marshal. 
And if you thought the Marshal series was good, wait until you see his follow-up "Only Sheriff to Platinum" series. Don't miss out on the pulse-pounding pistol action on Kaemi's channel.
Channel link: https://www.youtube.com/@Kaemi/videos
7) ProdVAL:
NEW SEASON DOMINANCE | ProdVAL
Tune in to Prod's channel for a wild ride of entertaining Jett gameplay. Prod's hyperactive playstyle and unpredictable tactics have earned him the title of "NA's last hope". From mindlessly dashing into sites to quick-switching to his knife mid-combat, Prod's unique playstyle on Jett is sure to keep you on the edge of your seat. 
Whether he's jumping around like crazy, spamming abilities, or flicking every time he tries to hit a shot, you never know what you're going to get with Prod. Watch as he becomes a meme in the Valorant community and solidifies his reputation as a flashy Jett player.
Channel link: https://www.youtube.com/@prodval4540/videos
6) SHANKS:
Best of Shanks: Most Funny & Insane Stream Moments (100K Special)
If you're looking for outstanding Valorant gameplay paired with hilarious reactions, then Shanks, the Canadian content creator for FaZe Clan, is your guy. Known for his impressive outplays and unmatched in-game skills, Shanks is a must-watch for non-stop action and thrilling gameplay. 
But what truly sets him apart is his entertaining reactions, such as his iconic dolphin laugh, loud screams, and unique way of expressing his frustration when things don't go as planned.
Channel link: https://www.youtube.com/@SHANKSVAL/videos
5) VALORANT – Protatomonster:
TOP 50 BEST PLAYS IN VALORANT
Take a break from the intense gameplay with the "Funniest Moments in Valorant" series by VALORANT - Protatomonster,. 
Featuring a compilation of the game's most hilarious fails, this channel provides a lighthearted take on Valorant.
The series highlights some of the most comical moments in the game, giving viewers a chance to enjoy a good laugh.
Channel link: https://www.youtube.com/@VALORANTProtatomonster/videos
4) Shroud: 
DESTROYING TWITCH STREAMERS AT A VALORANT TOURNAMENT
Shroud's Youtube channel is a must-watch for any Valorant fan. With over 6 million subscribers, it's no surprise that this former Sentinels pro player has become one of the most famous content creators in the game.
 In his videos, you can watch him dominate the competition with his exceptional  gameplay, get insights into his thought process, and enjoy entertaining content.
Channel link:  https://www.youtube.com/@shroud/videos
3) AverageJonas:
POV you get killed by a Sova Lineup on the new map
AverageJonas, the Sova one-trick and Team Liquid content creator, is the go-to channel for anyone looking to improve their Sova game. From expert Sova gameplay to in-depth map lineups, this channel offers valuable insights. 
But what sets it apart are the entertaining shorts featuring Average Jonas outmaneuvering other streamers and professional players, proving that he's not only skilled but also a great source of laughter.
Channel link: https://www.youtube.com/@AverageJonas/videos
2) TenZ: 
TENZ 2022 REWIND !!!
Check out the amazing skills of Tenz on his YouTube channel. This Canadian professional Valorant player for Sentinels is widely regarded as one of the best players in the game. From quick reflexes to pinpoint accuracy, Tenz showcases his outstanding  mechanics and unrivaled aim in every video. 
Get a thorough look at the strategies and techniques that have made him a top player in the Valorant world.
Channel link: https://www.youtube.com/@TenZ/videos
1) JARSO:
TARIK Destroying Other Pros/Streamers With Their Reactions | VALORANT
Jarso's channel tops our list as the go-to place for Valorant fans searching for the greatest highlights from top streamers. With daily updates  featuring  clutch plays, hilarious fails, and epic clips, it's no wonder why this channel has become so popular among players and streamers alike. 
In fact, it's so popular that streamers even shout out Jarso after making a particularly impressive play, knowing that it will end up on the channel. For the most exciting and entertaining moments in the world of Valorant, tune in to Jarso's channel now.
Channel link: https://www.youtube.com/@JARSOYT/videos
So there you have it, folks, the top 10 Valorant Youtube channels that are guaranteed to make you laugh, learn, and have a blast. Whether you're a fan of clutch plays, expert tips, or just good old-fashioned entertainment, there's something for everyone on this list. It's time to relax, sit back and enjoy the most thrilling moments from the Valorant world.
Also be sure to read: