Valorant: How To Play Fracture Guide
Updated: 27 Nov 2022 8:18 pm
Fracture is the most dodged map.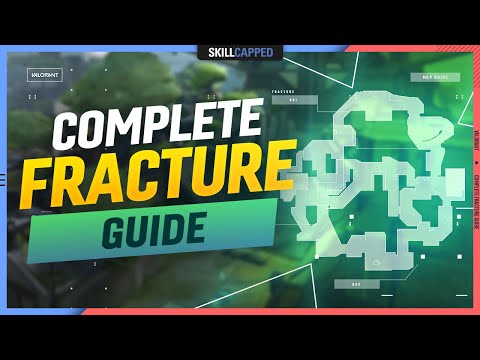 Among the seven maps available on Valorant, Fracture is by far the most unique in terms of design and layout. Unsurprisingly, players often "dodge" the match when this map shows up. Why so? It has no middle lane but has a LOT of site entrances featuring zip lines that give access to both ends, making callouts a bit tricky and difficult for those unfamiliar with the map's design.
How To Play Fracture Guide in Valorant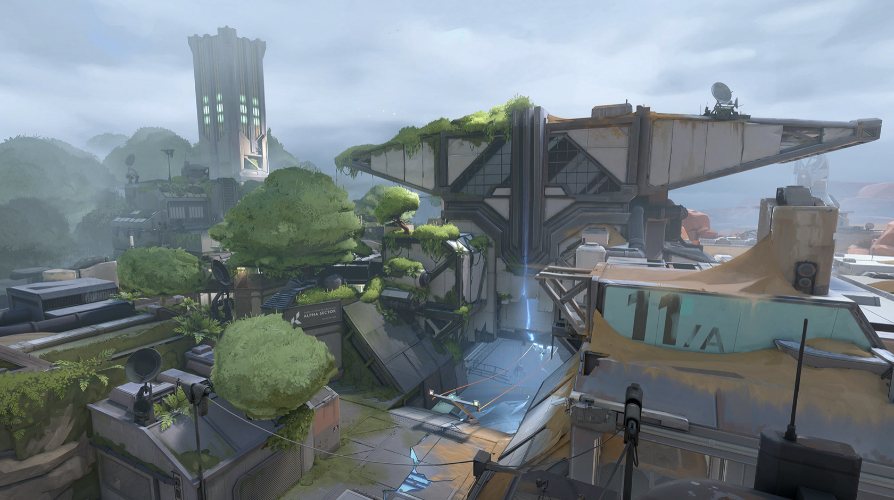 Best Agents
Jett – Jett's skill set can easily let her dash and jump her way through the map's verticals and elevations.
Cypher – Taking advantage of the several angles scattered across Fracture, Cypher is the perfect agent for planting anti-flank cameras, wires, and traps. The map gives him the flexibility to fully utilize his skills.
Breach – Another agent best suited for this kind of map geometry is Breach due to the mechanics of his toolkit. For example, the presence of several walls makes blinding enemies easier and simpler. Similarly, thanks to multiple verticals, his stunning ability, and ultimate skill work best with the map's layout.
Viper, Brim, Astra – The smoke abilities of these agents are a significant strategy booster to both defenders and attackers.
Sage – Fracture's angles can be used to your advantage using Sage's walls. Creating elevations to kill unsuspecting enemies is another way to win the match.
Map Control
Both sites have four entrances, so retaking one can be overwhelming and challenging, but you can do it. Studying the map's layout and coordinating your callouts with the team is a significant help in conquering Fracture. For example, the map has a middle hallway that connects both sites, so taking control of this area can change the round's outcome.
Best Angles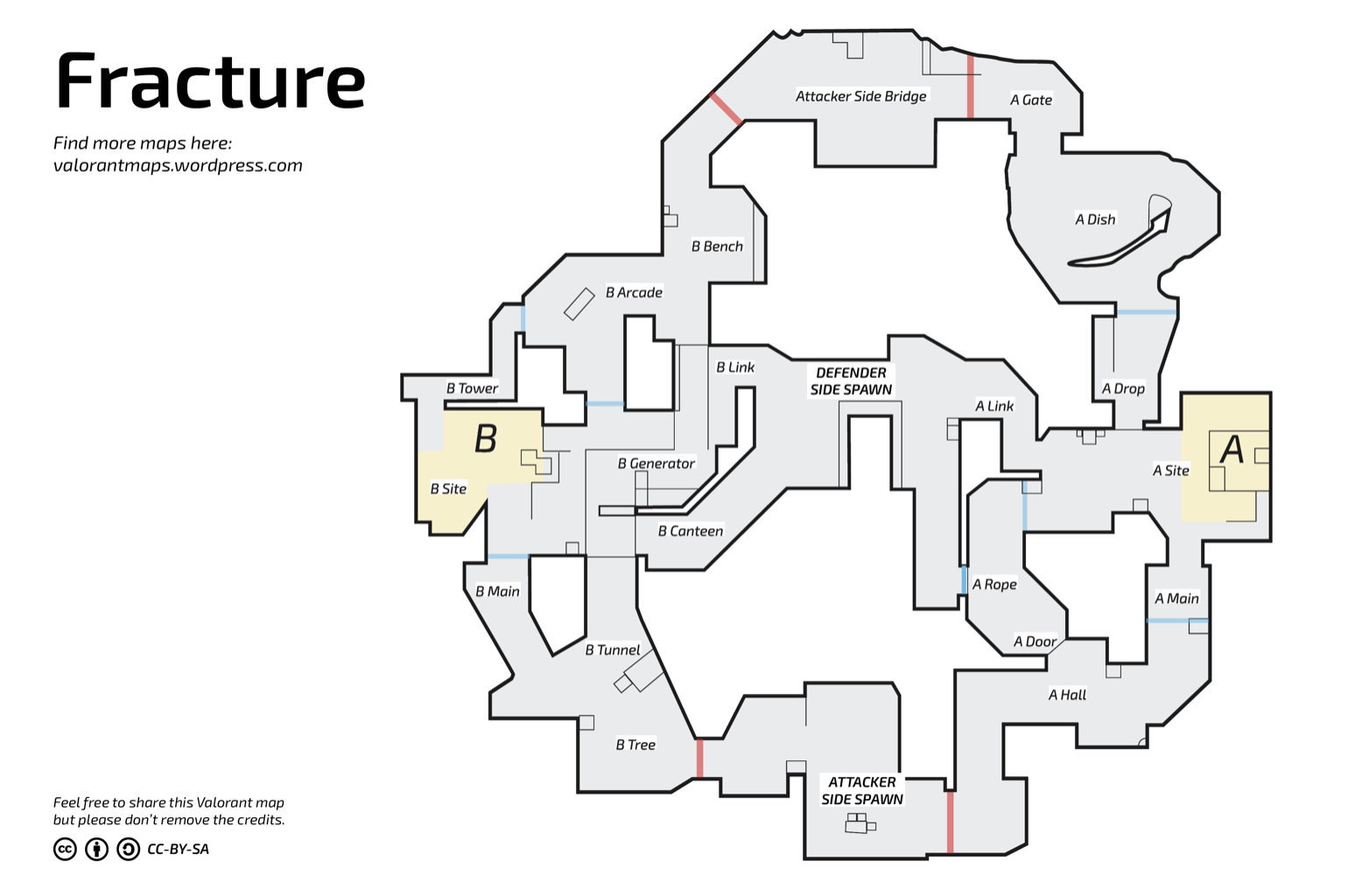 On A site, A Main offers the best angles for defending as it allows defenders to check for enemies coming from both A Hall and A Drop.
On B site, the best angles are at the stairs and from the middle of spawn since these areas provide the best views of usual enemy passageways toward the sites.
Fracture can be jarring to you now, but with enough practice, you can easily master the mechanics of the map and use them to your advantage. Good luck!
Also be sure to read: