[Top 15] Fortnite Best Deathrun Codes You'll Love (Fortnite Best Deathrun Maps)
Updated: 16 Jun 2022 10:05 pm
Beware, you may lose your pants on the way to the top
Here are the Top 15 Best Fortnite Deathrun Codes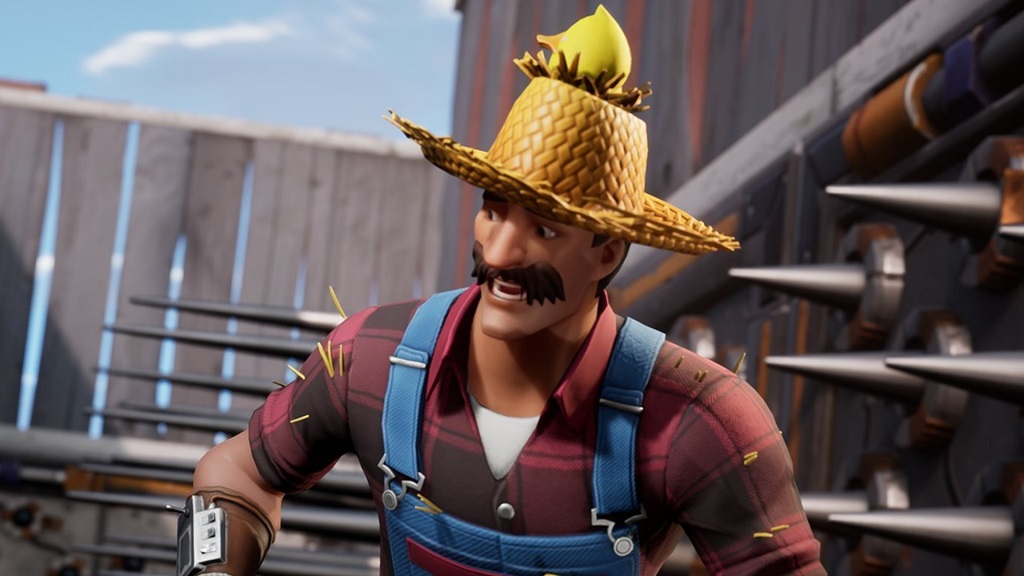 Farmer Deathrun
Everyone knows that Fortnite is the most popular game when it comes to Battle Royale. The game has one of the best communities, and they care about it. Epic Games, was quick to expand the game and provide players with more content. In late 2018, Fortnite's Creative Mode was released, which resulted in community-created content. Different game modes have appeared in Fortnite Creative. One of the most popular game modes is Deathrun. 
What is a Deathrun map?
It is a Creative map where you put your skills and patience to the test. You will build your ability to solve problems, move and think as quickly as possible. The maps have multiple levels, each with different challenges. Some require avoiding obstacles, some will test your timing, and some will require timing your jump, dodging ramps, escape from traps, and a lot more. If you are struggling with this, do not rush. They are often hard but keep on playing. They are a lot of fun, a lot of laughs, play with your friends and keep trying.
15. Pirate Jonesy's Deathrun (7452-9966-3879)
Pirate Jonesy's Deathrun
This is one of the best Deathrun maps in Fortnite. You get to complete 10 incredibly hard difficulty levels before continuing and fight Jonesy himself in a boss fight. The map is very detailed and very well made.
Why Pirate Jonesy's Deathrun is fun?
Brings out the best in you
Will test your skills
Looks amazing
14. Reality Portal Deathrun (0665-5896-3051)
Reality Portal Deathrun
As the title suggests, you have to close all the "Reality Portal" to save Deathrun Reality. This is pretty fun and medium to easy difficulty Deathrun, so grab your pickaxe and save the portal. 
Why Reality Portal Deathrun is fun?
It's relatively easy
The levels are all different and unique
13. First Person Deathrun (8835-3298-3262)
First Person Deathrun
A regular Fortnite Deathrun, but with a twist. You play in first-person. This is such a fun map; you start from shopping carts, driving cars, to classic jump on the platform, and escape the traps Deathrun.
Why First Person Deathrun is fun?
It's so cool
The hype is real
Play with friends
12. Skin Rarity Deathrun (0002-8160-9839)
Random Skin Rarity Deathrun! (Skin Rarity = Level Difficulty)
In this Deathrun map, the rarity of your skin determines the difficulty of the next level. You start from the lobby, in which Fortnite skins are randomly selected, and given the variety of skins, you will play the appropriate difficulty level. Complete all levels to gain access into the GG room.
Why Skin Rarity Deathrun is fun?
Random levels
Pretty easy to finish
11. Season 5 Battle pass Deathrun (9420-7674-9329)
Season 5 Battle pass Deathrun
Put on Jonesy's clothes and complete your mission to catch up with the best and smartest hunters. Certain obstacles in Deathrun are forming shapes never seen before. Take part in one of the most exciting and challenging competitions you have ever seen, and take part in this tour!
Why Season 5 Battle Pass Deathrun is fun?
It's so well made
Awesome Deathrun Map
Feels like you're playing a Fortnite game on a completely new level
10. The Race Deathrun (5486-4993-8481)
Race Deathrun
Similar to other Deathrun maps, you will fight with other players on this map. If you want to know who has the most agility, this map will test this!
Why The Race Deathrun is fun?
It combines all the Deathrun features in one fast-going Creative arena.
You can play with up to 16 friends to see who's the best.
9. Kenworth's Super Easy Default Deathrun (0666-9293-5226)
Kenworth's Super Easy Default Deathrun
This is one of the easiest Deathruns out there. The reason I mention it in the top 15 is that it's easy but contains everything you need to enjoy. There are 50 levels and it's made so everyone can finish without any trouble. 
Why Kenworth's Super Easy Default Deathrun is fun?
It's super easy and fun (but slightly challenging at some parts)
Great for Deathrun beginners
You WILL finish it
8. Wonka's 100 Levels Deathrun (8001-3952-0624)
Wonka's 100 Levels Deathrun
This map features 100 levels of Deathrun and a 100% promise of entertainment. According to the description, it is suitable for all players, from novice to expert, young players or adults.
Why Wonka's 100 Levels Deathrun is fun?
Default Deathrun that we love to play
Something for everyone (easy to hard levels)
100 levels mean a huge amount of time spent and a lot of fun
Simply awesome map
7. Summer Splash Deathrun Race (3958-2152-5837)
Summer Splash Deathrun Race
If you are looking for real fun with your friends then this is a map to do it. This is a 25 level Deathrun where you race to the finish line competing against 15 other players. This map fits in perfectly with the summer theme as you while you overcome certain obstacles, and collect coins. Be the first to cross the finish line.
Why Summer Splash Deathrun Race is fun?
Compete against 15 other players (could be your friends, which means many laughs and a lot of fun)
Variety of nautical obstacles including handling a baller.
Great map for the upcoming summer
6. Rainbow Runners Deathrun (9654-3764-4414)
Rainbow Runners!
Rainbow Runners is a 16-player, " free-for-all " Deathrun. You compete against the clock in this incredibly challenging Deathrun course, where you will test your skills. You will have to race, fly, and shoot your way through ten different levels as quickly as possible.
Why Rainbow Runners Deathrun is fun?
You can challenge your friends and put their abilities to test
Simple visuals
If you're looking for a challenging Deathrun course, this is a map for you
5. Jesgran's Deathrun 2.0 (1103-0256-3362)
Jesgran's Deathrun 2.0
This is for sure one of the best Deathrun maps out there because of its visuals and graphic details. You simply cannot call yourself a Deathrun player without having played this map. In that case, you missed a lot and you need to correct this mistake immediately. It's not just the classic hits,  falls, and jumps. Here you get to fight zombies and a huge amount of obstacles. Grab your gear and step into this lava-powered Deathrun course.
Why Jesgran's Deathrun 2.0 is fun?
Stunning world (it took the author 400 hours to create this map)
If you're an experienced Deathrun player, this is considered a very hard map
It goes from a classic Deathrun to battling zombies
A whole new level of fun
4. The Easiest Default Deathrun Yet (1297-8902-8351)
The Easiest Deathrun Yet
Now do not let the name of the map deceive you. Yes, it is an easy map if you are an advanced player, but still, a bit challenging if you are just starting and aim to get better at Deathruns. You must go through a series of small challenges. You will learn how to set traps, use Pulse Grenades, and even dodge hidden traps placed in areas you cannot see.
Why The Easiest Deathrun Yet is fun?
Great if you are new to Deathrun maps
Although fairly easy, the map is very well made
3. The Floor is Lava Parkour (9212-1228-9476)
The Floor is Lava Parkour
Another slower course, The Floor is Lava is a bunch of tricky jumping moves and familiar parkour mechanics. The path is not always clear and finding the right route is where the real fun begins. There are some good visuals too, and the city appears to be on fire. In terms of difficulty, this is quite an easy Deathrun map, but it is an interesting experience if you're playing with friends. If you are not satisfied with your fast-paced jumping skills, I suggest you try this map.
Why The Floor is Lava Parkour is fun?
A fun parkour Deathrun to play with friends
Medium difficulty map (which makes the map more enjoyable)
Various themed levels
2. Massive Fortnite Deathrun (8662-6670-8710)
Massive Fortnite Deathrun
On this Deathrun map, the player will traverse the city walls at dazzling speed. This is a cruel map, and the challenge is to maintain perfect momentum while constantly sliding. Perhaps one of the most challenging parkour courses, this Deathrun is not for beginners.
Why Massive Fortnite Deathrun is fun?
Will challenge your skills
Not like anything you played before
Even Cizzorz himself played and liked this map
1. Cizzorz Deathrun 4.0 (2778-3253-4171)
Cizzorz Deathrun 4.0
One cannot mention Deathrun without thinking of  " Cizzorz ", the self-proclaimed king of Deathruns, who has become known for his amazing maps that present a real challenge. His courses have become one of the most popular Fortnite Deathrun maps of all time. This one is certainly no exception.
Why Cizzorz Deathrun is fun?
The most challenge you can get
Super fun and super hard
Complete a level and watch your friends rage
Well, he is the king of Deathruns.
There are tons of Deathrun maps in Fortnite Creative, this was just a small part of what I thought were the best, and most fun courses.
You may also be interested in:
Image Gallery