[Top 10] Fortnite Best Victory Royale Umbrella
Updated: 21 Jan 2022 12:17 am
Spawn, Fortnite
Are you wondering what are the best victory royale umbrellas of Fortnite? Well, find out about the best Victory Royale Umbrellas here.
Every Season in Fortnite brings a new free umbrella, and we've compiled a list of the five finest ones below. A new Victory Royale umbrella gets unlocked with each new Season's start for those who don't know. Players need to win a Victory Royale to get the umbrella. A few umbrellas have risen above the others in terms of popularity, and it's easy to understand why some umbrellas look better than others.
10. Paper Parasol Umbrella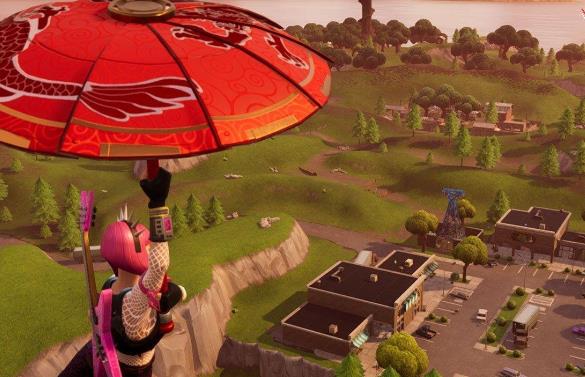 Paper Parasol Umbrella, Fortnite
Uncomplicated and unremarkable, yet nonetheless novel. When the tale of Fortnite began, the umbrella appeared, and it pointed telescopes towards Tilted Towers. During this time, John Wick made his debut. An oriental dragon adorns the top, and it's crimson.
What makes Paper Parasol Umbrella Awesome?
Handcrafted from the finest dragon bamboo]
Red color, fancy symbols and draconic beasts 
Equip this amazing parasol and stick out
How to Get Paper Parasol Umbrella: The Paper Parasol is a must-have. But hurry, as it is a Season 3 Battle Royale award. Wait too long and your chance may be gone.
See Paper Parasol Umbrella in action: https://www.youtube.com/watch?v=FTZObLEkyoY
9. Umbrella X
Umbrella X, Fortnite
Season X. Until at least 2022 highlighted Fortnite's first chapter, this was the last World Cup, and Kyle "Bugha" Giersdorf won $3 million. It finally clarified a significant mystery this Season: what was that comet in the sky, and why was everyone gathered after it? There was nothing mild about Season X, which can be summed up in one word: severe.
What makes Umbrella X Awesome?
Nice purple-ish hue 
Glider glows
Fierce looking
How to Get Umbrella X: Win a match in one of Fortnite's core Battle Royale modes - Solo, Duos or Squads
See Umbrella X in action: https://www.youtube.com/watch?v=lED73etQYpY
8. Downpour Umbrella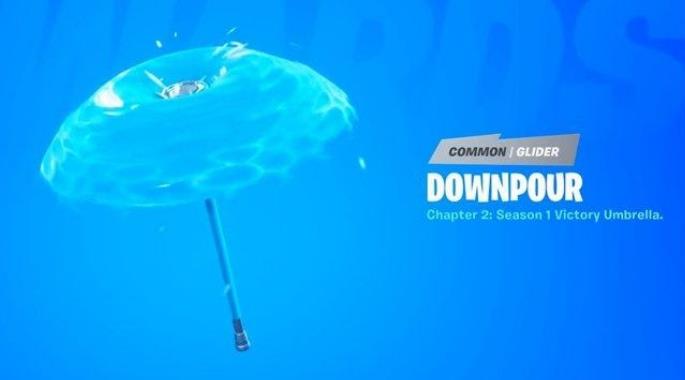 Downpour Umbrella, Fortnite
It's an ironic umbrella, the downpour. The purpose of an umbrella is to shield its owner from the sun, rain, and hail. So why is this one doing the exact opposite? It's a funny joke with a recurring animation. Fortnite's Downpour umbrella is one of the best-looking in the game, and it highlights how far the game has come from Chapter 1.
What makes Downpour Umbrella Awesome?
Ironic umbrella
Provides shield from sun, rain and hail
One of the best looking umbrella
How to Get Downpour Umbrella: You'll be gifted the Downpour Victory Umbrella if you win a match in any playlist
See Downpour Umbrella in action: https://www.youtube.com/watch?v=fyitvhr2uYU
7. Holographic Umbrella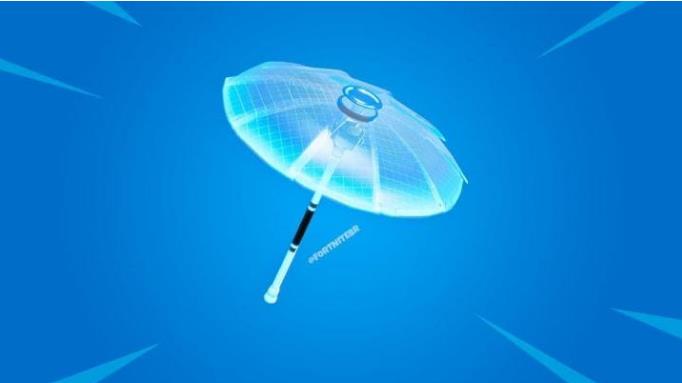 Holographic Umbrella, Fortnite
Season 9 of Fortnite was different because of this umbrella. An animated umbrella appeared to be a touch translucent, but it still looked fantastic. The umbrella served as a visual reminder of how far the game had progressed since its debut. It still looks good, even if it is today. Some gliders would be hard-pressed to outshine this umbrella.
What makes Holographic Umbrella Awesome?
Animated umbrella
Looks fantastic
Visual reminder of game progress
How to Get Holographic Umbrella: Obtained as a reward from winning a game of Battle Royale during Season 9.
See Holographic Umbrella in action: https://www.youtube.com/watch?v=NtuZutQO2Co
6. Mighty Marvel Umbrella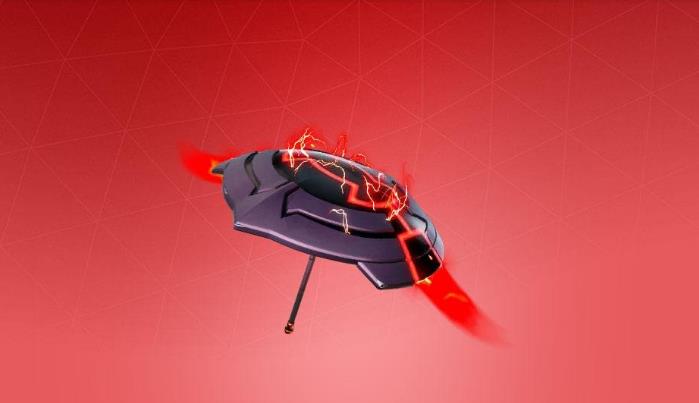 Mighty Marvel Umbrella, Fortnite
In Season 4, there were more characters tied to the same world than in any prior season, and they were all memorable and unique. Moreover, it had the most eye-catching Victory Royale canopy of them. This umbrella not only had red in every animation, but it also had an excellent design. The umbrella had an additional spin that activated when it released the umbrella's energy, and everything rounded out the Season's vibe.
What makes Mighty Marvel Umbrella Awesome?
Red in every animation 
Excellent design
Additional spin activated through release of energy
How to Get Mighty Marvel Umbrella: Season four of all Fortnite players that win a traditional game mode in Chapter Two will be awarded Mighty Marvel Umbrella
See Mighty Marvel Umbrella in action: https://www.youtube.com/watch?v=GlXRZcSiY6c
5. Golden Umbrella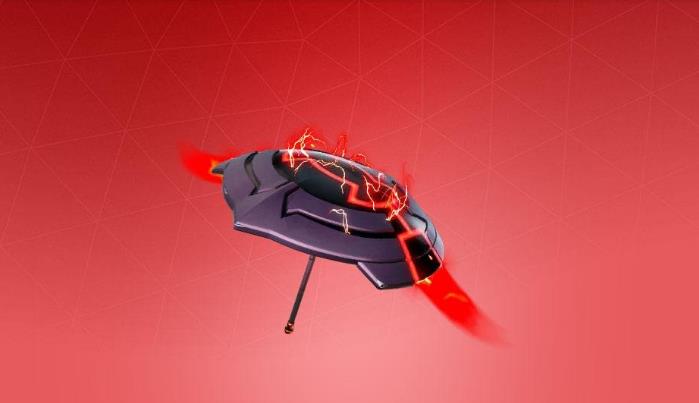 Golden Umbrella, Fortnite
The umbrella in Chapter 2 of Season 2 is one of the most creative we've seen thus far. It's black and gold, so that's not a surprise. Thanks to the new Battle Pass character and spy leader Midas, gold is this Season's color palette in a way no previous season has had before.
What makes Golden Umbrella Awesome?
Most creative one
Black and gold in color
Big hit in the skies over Apollo Island.
How to Get Golden Umbrella: Obtained as a reward from winning a game of Battle Royale during Season 2.
See Golden Umbrella in action: https://www.youtube.com/watch?v=svs8GroKbNo
4. Wet Paint Umbrella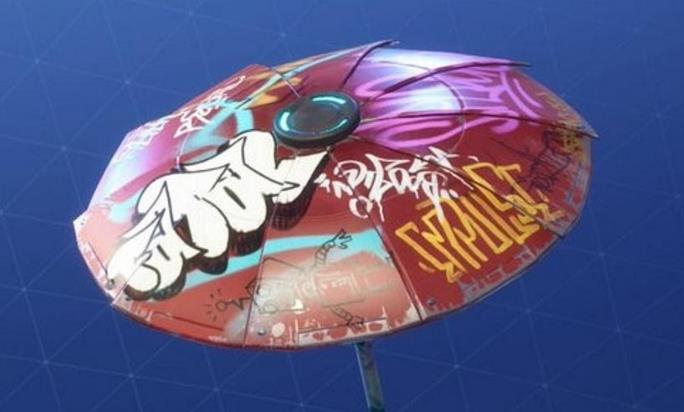 Wet Paint Umbrella, Fortnite
Fortnite Battle Royale's Wet Paint umbrella skin is named after it. If you have one, Victory Royale Umbrella Skins may be swapped out for a Glider. Despite this, these goods are decorative and don't offer any gameplay advantages over gliders.
What makes Wet Paint Umbrella Awesome?
Decorative goods
Used in place of a Glider
Aesthetical replacement
How to Get Wet Paint Umbrella: This Umbrella Skin can only be unlocked by winning the game (Victory Royale) during the Season 4 of the game Fortnite Battle Royale.
See Wet Paint Umbrella in action: https://www.youtube.com/watch?v=tCYod7YvA50
3. Founder's Umbrella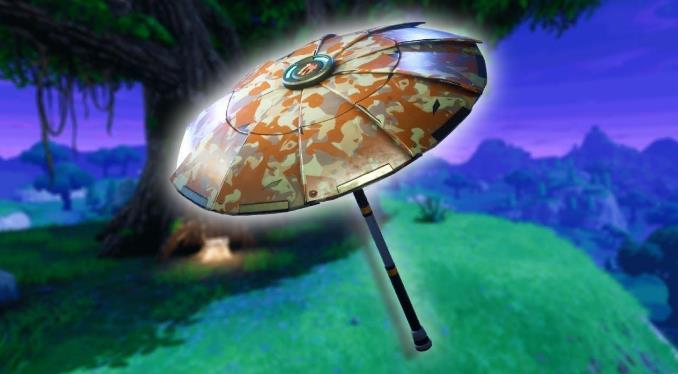 Founder's Umbrella, Fortnite
Unlockable gliders known as Fortnite Victory Umbrellas symbolize the game's most significant accomplishment: winning a match. If you win a match in Solos, Duos, or Squads during that Season, you get to keep the Victory Umbrella. It is not uncommon for the glider reward to be an Umbrella and be seasonally appropriate. A spider web was used as a horror theme in Season 6, whereas it used the snowman in Season 7. Unlike most other cosmetics, there are no Victory Umbrellas for sale in the game.
What makes Founder's Umbrella Awesome?
Modern Design
Camouflage Color
Rare Glider
How to Get Founder's Umbrella: Earned by getting a Victory Royale after Becoming a Founder of Save the World.
See Founder's Umbrella in action: https://www.youtube.com/watch?v=yGKUUN9cmg0
2. Palm Leaf Umbrella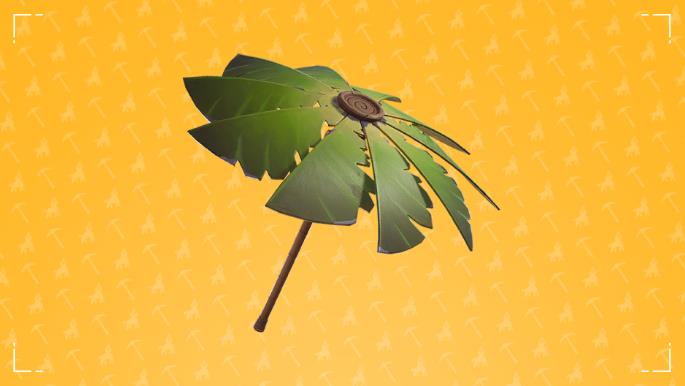 Palm Leaf Umbrella, Fortnite
During Season 8, winning a game of Battle Royale might net you a Palm Leaf, a Common Umbrella in the game. When you start descending from the war bus, this umbrella takes on the shape of a "Palm Leaf." The Palm Leaf also plays a little music when it's activated, just for good measure. Season 8 Battle Royale mode's Glider/Umbrella unlocks is only available to those players that end the match with a win royale, so don't forget that!
What makes Palm Leaf Umbrella Awesome?
While descending it takes the shape of Palm Leaf
Plays music when activated
Available to those who win royale
How to Get Palm Leaf Umbrella: Obtained as a reward from winning a game of Battle Royale during Season 8.
See Palm Leaf Umbrella in action: https://www.youtube.com/watch?v=YBt9gxOK-NA
1. Beach Umbrella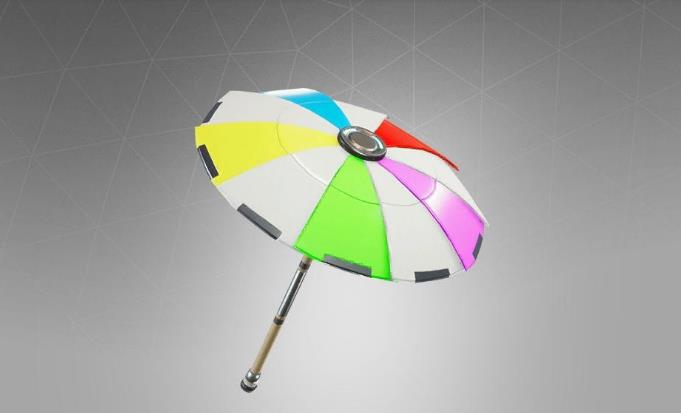 Beach Umbrella, Fortnite
The Beach Umbrella has a low-key appearance. The Season's (presented) beach vibe influences its color palette and design. Although this umbrella looks a bit more drab and mundane than previous victory umbrellas, it nevertheless conveys the same message to both friends and foes: you don't want to be (or can't be) taken advantage of. You've won the battle royale after defeating all 99 other players. Players will either flee or try to shoot you down if you drop this umbrella on the map.
What makes Beach Umbrella Awesome?
Low key appearance
Looks more drab and mundane
Multiple colors
How to Get Beach Umbrella: You can obtain this item by purchasing and/or leveling up your Battle Pass
See Beach Umbrella in action: https://www.youtube.com/watch?v=JENEELfu0R0
You may also be interested in: