Top 10 Best Fortnite Toys For Gifting (Coolest Fortnite Toys)
Updated: 28 Feb 2019 3:46 am
Toys and collectibles for all your gifting needs.
What Are The Best Fortnite Toys That Are Cool?
Whether for the holidays, birthdays, or just as a "thank you", these top ten Fortnite themed gifts will be something your loved one will really cherish.
For people of all ages, these gifts will stand out among the rest and show your true appreciation for your loved one and their Fortnite hobby.
10. Fortnite Prop Weapons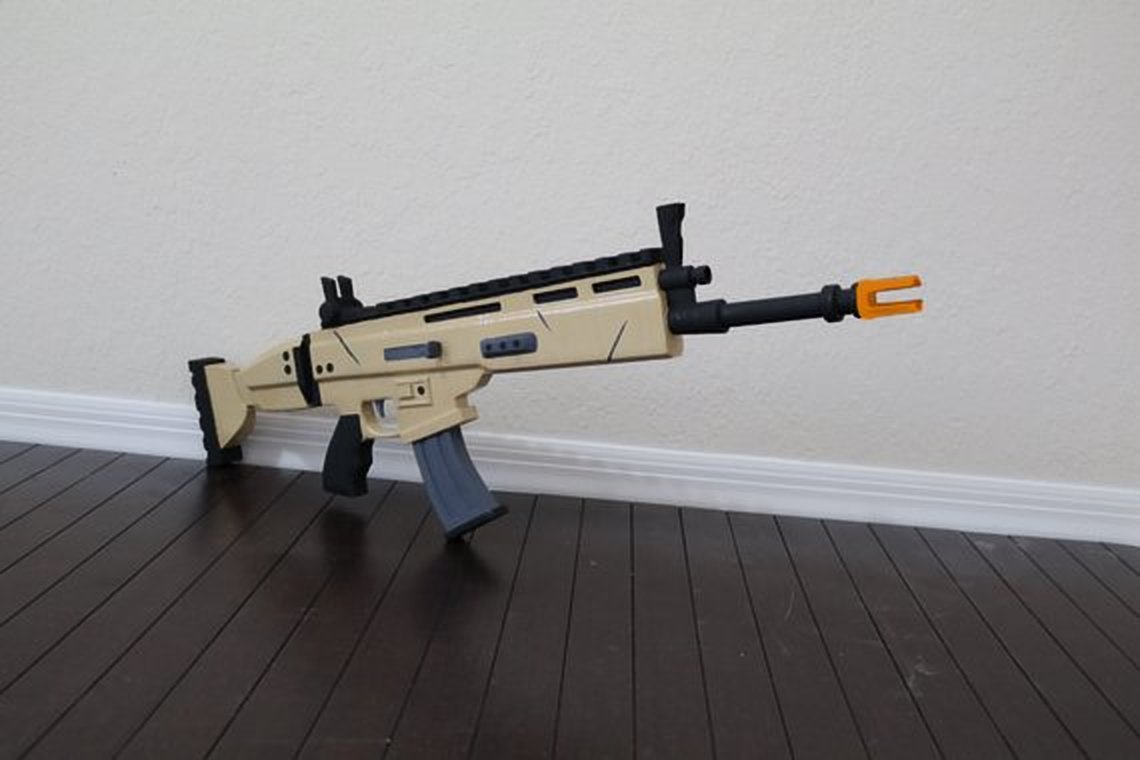 A prop of the famous SCAR.
 This item might be more of a collectible item than a toy to play with, but it would look really cool as decoration for an older Fortnite player! These prop weapons are excellent models of the weapons from Fortnite, and are 3D printed so you can choose to buy them painted or unpainted if you wish to paint them yourselves. Since they are created by a seller through Etsy, make sure you order these pretty far in advance to be sure they have time to create it and ship to you before you need it! (Note: these are purely a prop and do not function in any way)
Price: $72.00 unpainted, $99.00 painted
Link to Shop Here
Image Gallery