Fortnite Item Shop: 15 Coolest Items To Buy
Updated: 20 Nov 2018 8:57 pm
Use these items to glide into your next victory royale.
What are the best items to buy from the Fortnite item shop?
One of the most unique things about Fortnite is its daily item shop full of different gliders, pickaxes, and emotes available for purchase. With so many options coming out every week, it can seem impossible to decide which items to spend your hard earned V-bucks on. 
This list of the top 15 coolest items to buy from the item shop can help you determine what the best choice is. 
15. Dark Glyph Glider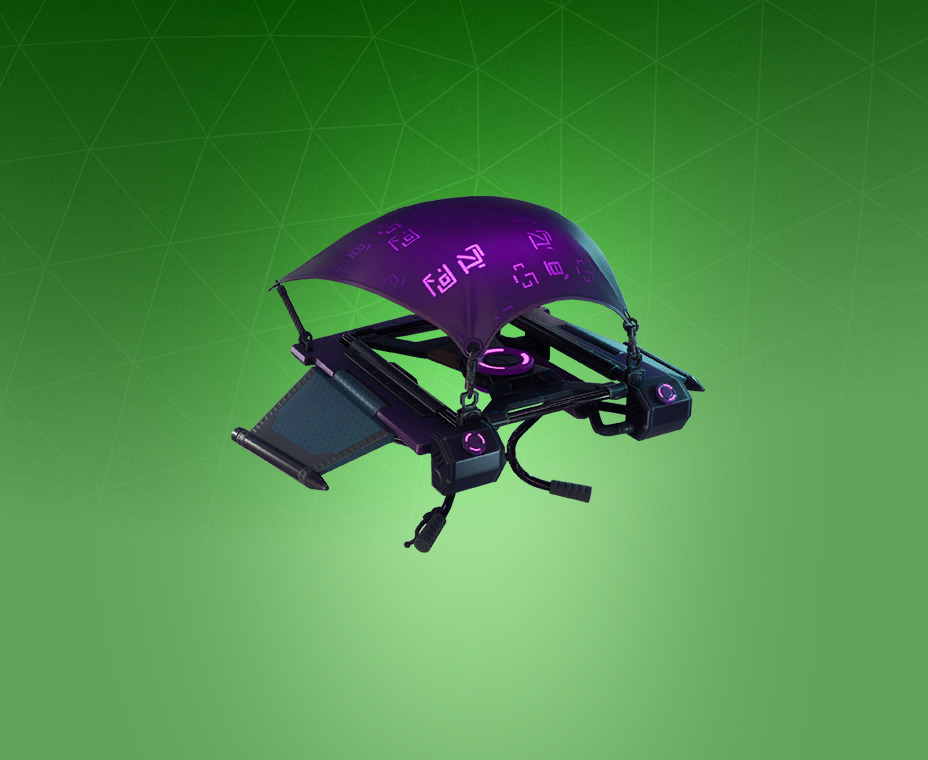 "Indecipherable."
The Dark Glyph Glider is one of the cooler uncommon gliders in the game. It has the same structural design as the default glider but features a pretty dark purple color with animated glowing glyphs that appear and disappear all over the top of it. It is part of the Lightning & Thunderstorms, connects with the storyline of Kevin the Cube in season 5/6, and only costs 500 V-bucks. If you're looking for a simple yet good looking glider for a good price, this is a good one.
Price: 500 V-bucks ($5.00)
View Item in Shop
14. Wiggle Emote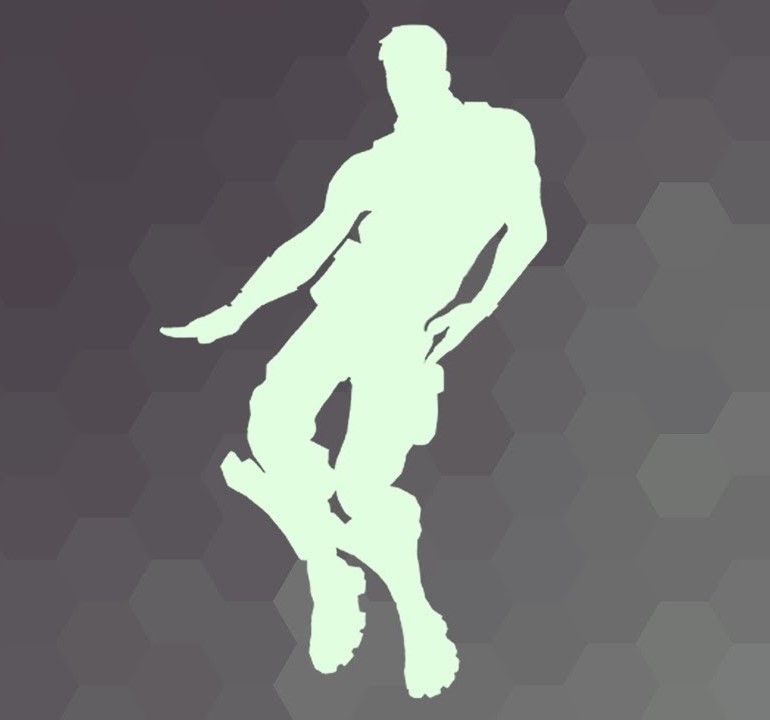 "Never stop wigglin'."
The Wiggle emote has been in the game for quite awhile (since April), making it a pretty iconic dance in Fortnite. The player puts their arms at their sides and wiggles their whole body in a humorous, almost boneless looking way. The song that plays is a groovy percussion-filled track that fits well with the emote. This dance is well known from Fortnite, and only costs 500 V-bucks if you want to get it next time it comes back. 
Price: 500 V-bucks ($5.00)
View Item in Shop 
13. Bitemark Pickaxe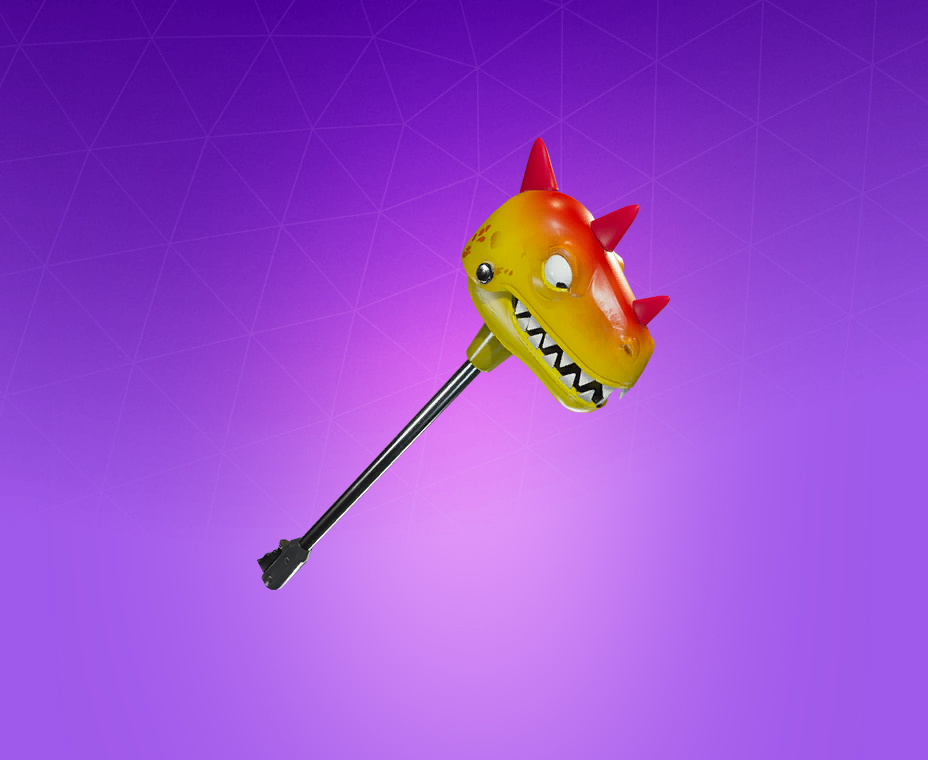 "Take a bite out of the competition."
The Bitemark pickaxe is part of the Dino Guard set. It features a red and yellow toy dinosaur head on a stick and is a funny, yet good looking pickaxe. What makes this pickaxe even cooler is that while in game, the mouth of the dinosaur head opens and closes with the players movement. It's a dynamic and colorful choice for those looking to have a little fun with their pickaxes.
Price: 1,200 V-bucks ($12.00)
View in Item Shop
12. Living Large Emote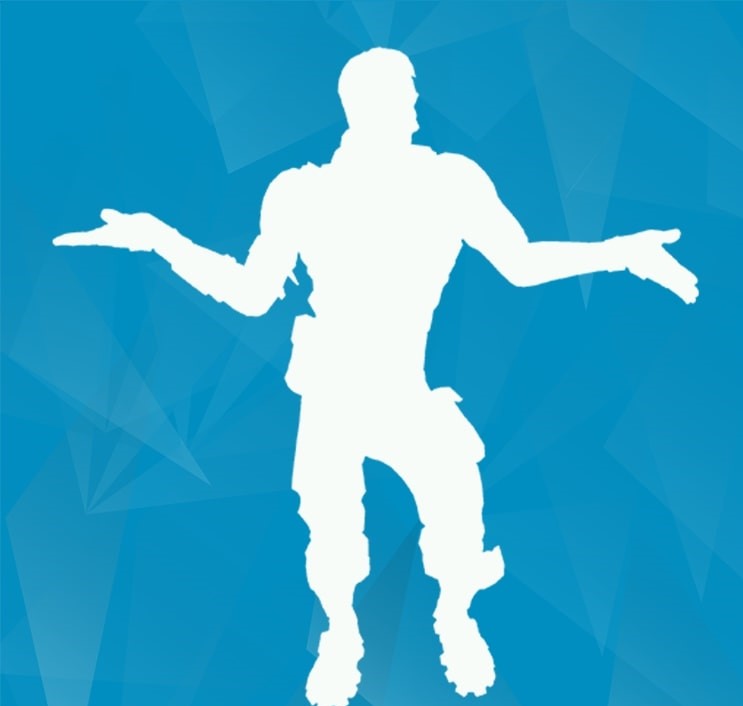 "Life is good."
The Living Large emote is a favorite among players for many reasons. The song that goes along with the emote is fun and catchy, and the dance itself is clean looking and helps you to show off when you feel like it. It's a great dance to use when you want to celebrate your eliminations, show off a cool skin, or dance after a victory royale.
Price: 500 V-bucks ($5.00)
View in Item Shop
11. Deep Space Lander Glider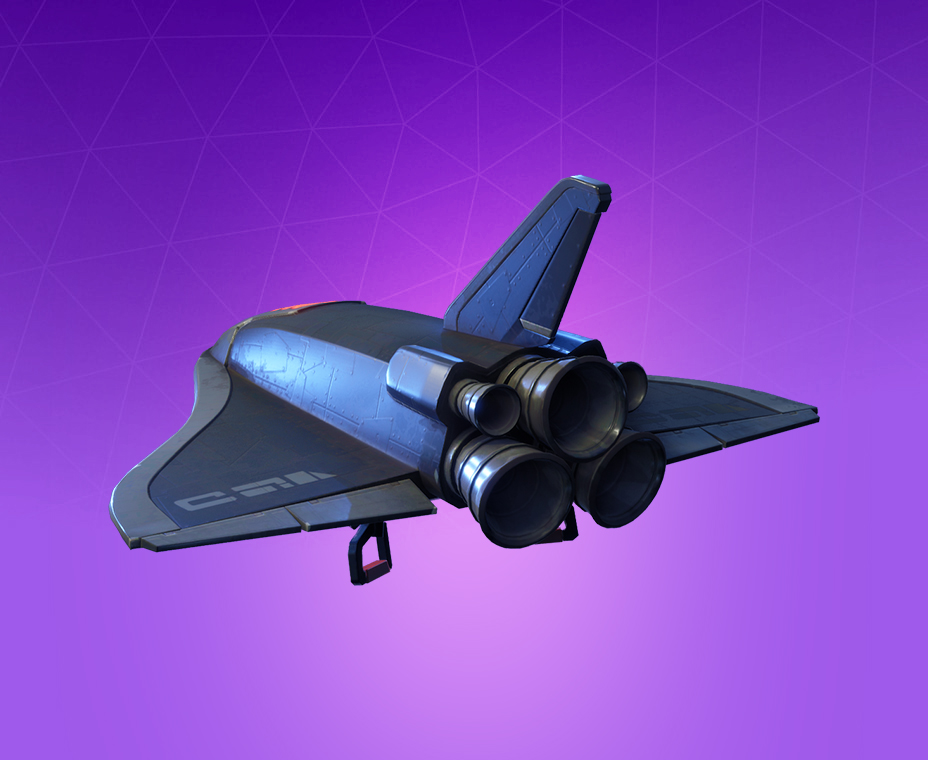 "Light-years ahead of the competition."
The Deep Space Lander glider is a large spaceship glider that first became purchasable in season three. The whole shuttle is painted black, and the thrusters in the rear glow a bright orange when gliding to imitate to appearance of flying through space. This glider goes well with the space skins (Dark Voyager and Dark Vanguard), as well as many other skins because of its black color and good looks.
Price: 1,500 V-bucks ($15.00)
View in Item Shop 
10. Reaper Pickaxe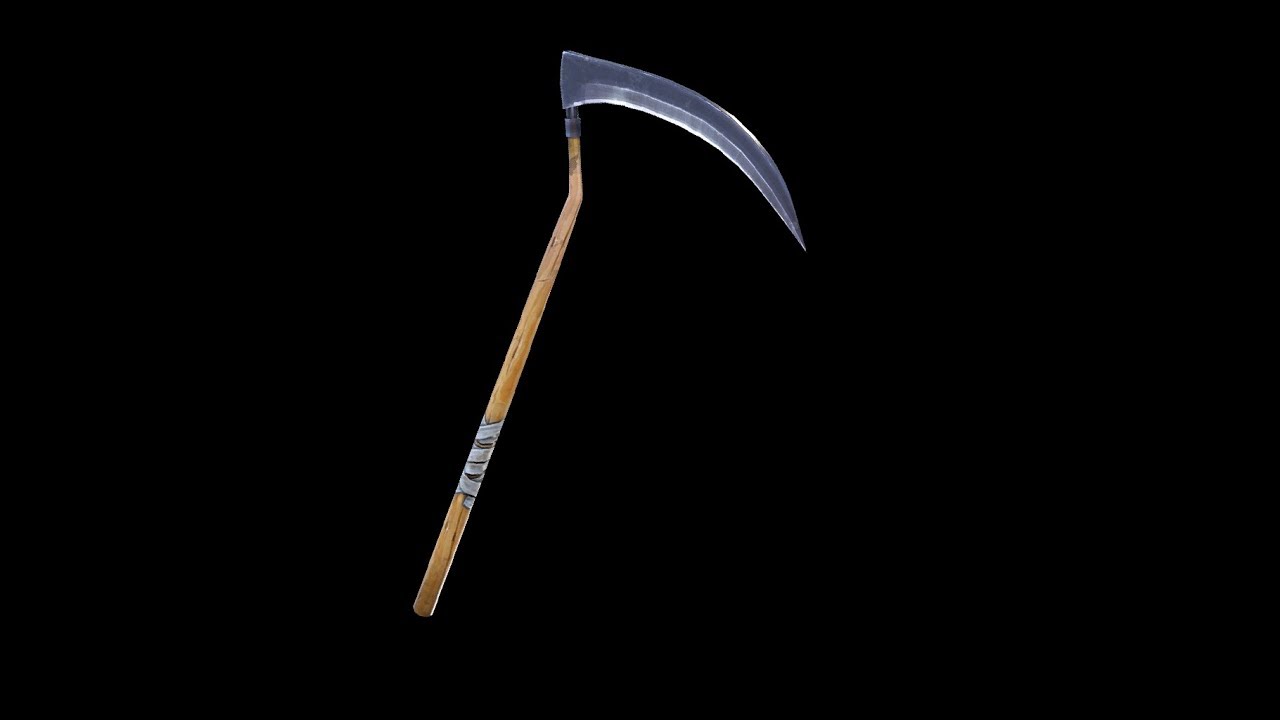 "Harvest resources... and souls with the limited edition reaper pickaxe."
Before its rerelease in October of 2018, the Reaper pickaxe was considered to be a very rare pickaxe that only original players had. While no longer extremely rare, this pickaxe still deserves a spot on this list for its looks. It's a sleek and simple pickaxe and isn't too big or bulky. The worn-out look and tape detailing around the handle complete it, along with the nice sounds it makes during use in gameplay.
Price: 800 V-bucks ($8.00)
View in Item Shop 
9. Laser Chomp Glider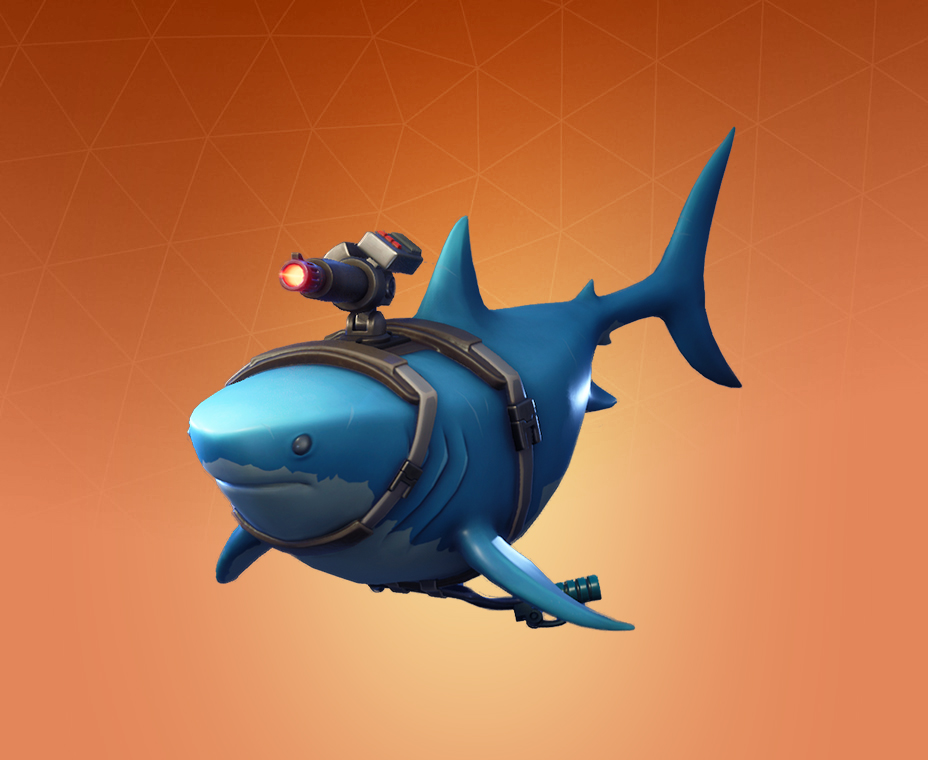 "Laser-guided. Razor-sharp. Slippery."
The Laser Chomp glider is a legendary glider featuring a large shark with a laser beam strapped to his back. While gliding, the shark "swims" through the air while the laser beam moves around. This glider is funny and unique, and many people loved it when it first came out because of its pure entertainment value. There are only four legendary gliders, and this glider definitely deserves to be one of them.
Price: 1,500 V-bucks ($15.00)
View in Item Shop
8. Thunder Crash Pickaxe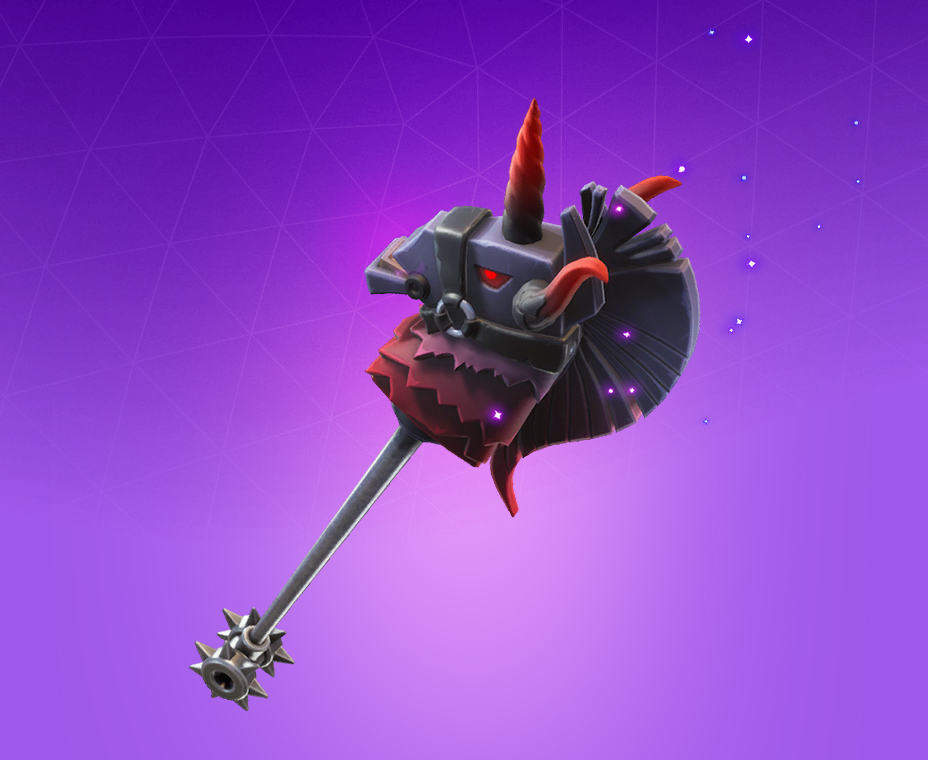 "Wield the thunder."
The Thunder Crash Pickaxe is part of the Lightning & Thunderstorms set, and it's the dark counterpart to the Rainbow Smash pickaxe. As opposed to the brightly colored unicorn llama head on the Rainbow Smash, the Thunder Crash pickaxe has a dark, evil looking unicorn llama head with large horns and evil eyes. As you accumulate kills in game, the horns on the Thunder Crash axe grow larger and glow to show off your skill.
Price: 1,200 V-bucks ($12.00)
View in Item Shop
7. Llama Bell Emote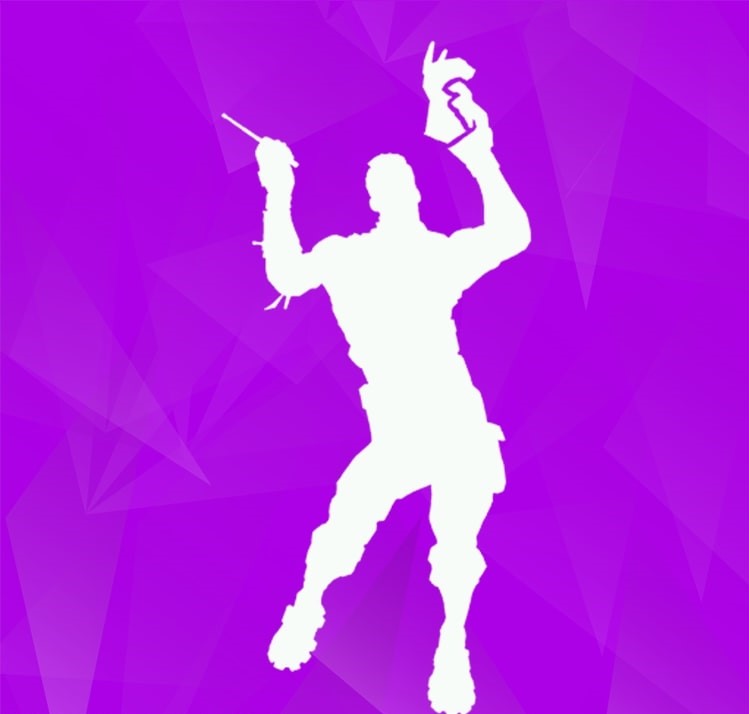 "Clang! Clang! Clang! Clang!"
The Llama Bell emote is a high energy and funny emote from the Fortnite item shop. It is a reference to a Saturday Night Live skit featuring Will Ferrell (more cowbell, anyone?). The player holds a llama shaped bell and dances from side to side, creating lots of noise over a fun music track. This emote is one of the more enjoyable and eye catching emotes from the game and can be funny to use in different celebratory situations.
Price: 800 V-bucks ($8.00)
View in Item Shop 
6. Candy Axe
"Deck the walls with festive mayhem!"
The Candy Axe is a pickaxe that was available during the 2017 holiday season. It features a candy cane sharpened to a point and wrapped in festive holiday lights. This pickaxe is a reactive pickaxe, meaning it evolves mid-game. As you eliminate enemies, the lights on the pickaxe flash and glow brighter. This, along with the increasing rarity of this pickaxe as time goes on, contributes to its popularity. With the upcoming 2018 holiday season, it's possible this axe will return to the shop for purchase.
Price: 1,500 V-bucks ($15.00)
View in Item Shop 
5. Rainbox Smash Pickaxe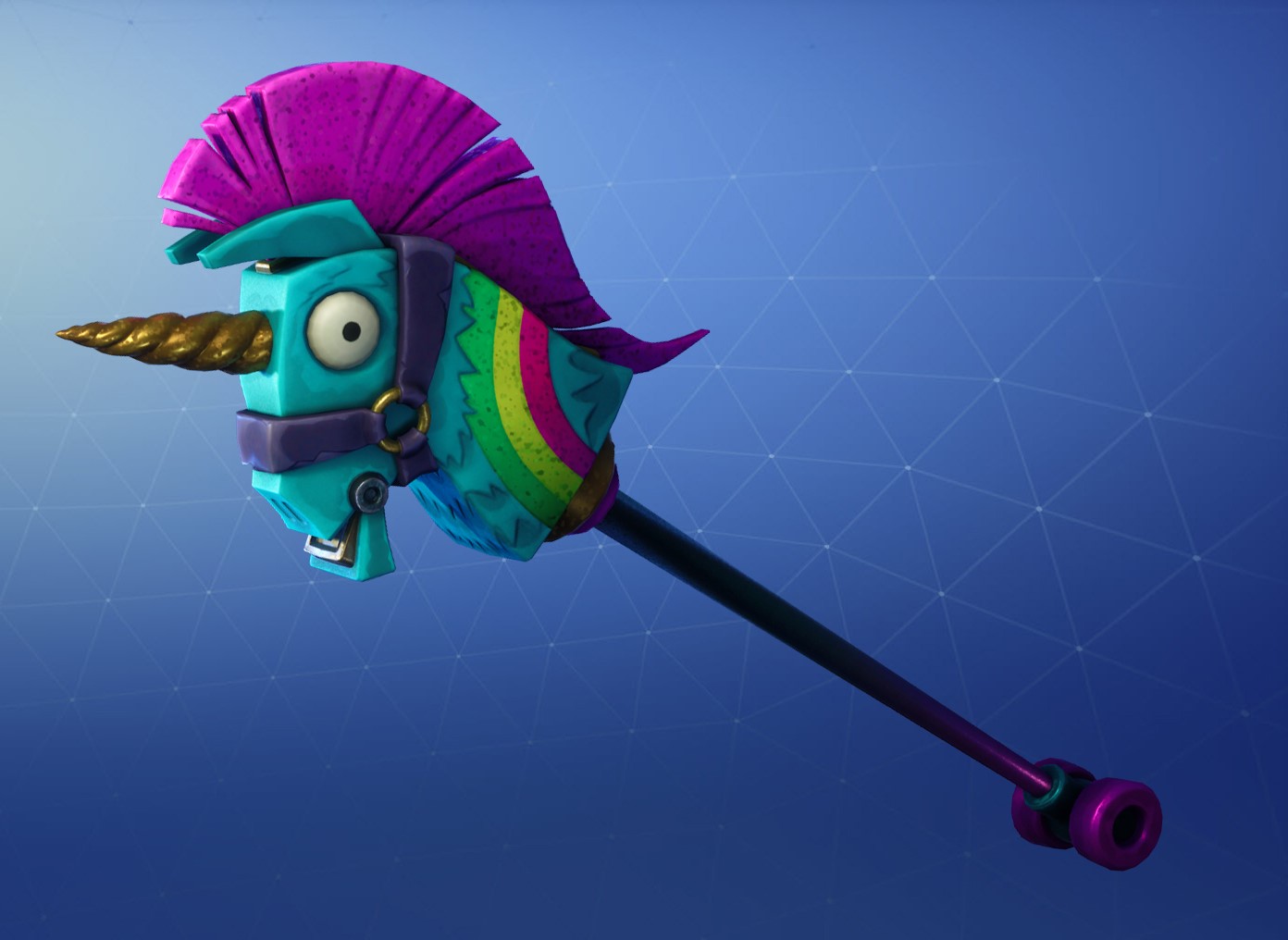 "Beat the stuffing out of 'em."
The Rainbow Smash pickaxe is part of the Sunshine & Rainbow set, which also includes the Brite Bomber and Brite Gunner skins. It is a bright and colorful pickaxe featuring a llama unicorn head with purple hair. Besides just being cool and entertaining looking, this pickaxe is also reactive. As you accumulate kills in a game, the horn on the unicorn will glow and grow larger the more kills you get. This pickaxe is a great way to have some fun and show off your kill count in a game.
Price: 1,500 V-bucks ($15.00)
View in Item Shop
4. Electro Shuffle Emote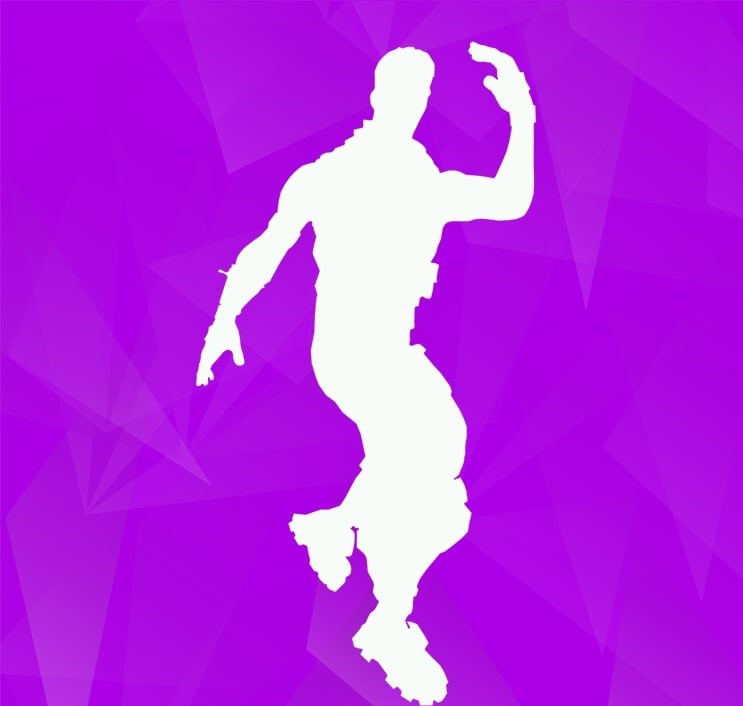 "Express yourself on the battlefield."
The Electro Shuffle emote is an emote that was available pretty early in the item shops history. It was first seen on January 15th, 2018. It has lively electronic music and fast movements that draw the attention of everyone around. This emote has increasingly gained popularity on Fortnite throughout its history, and now is one of the most iconic dances in the game.
Price: 800 V-Bucks ($8.00)
View in Item Shop 
3. Fresh Emote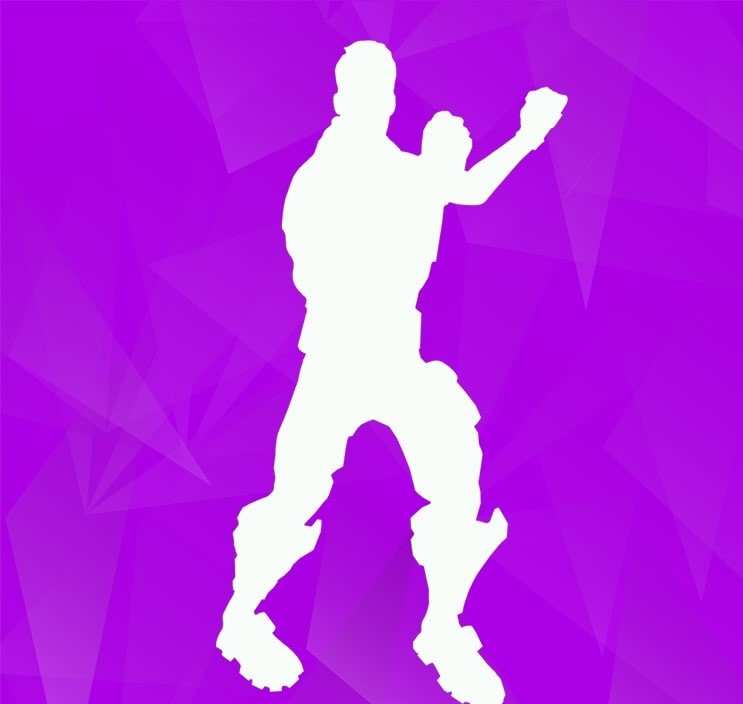 "Express yourself on the battlefield."
The Fresh emote is another classic emote from the earlier days of the Fortnite shop. It has lively, happy music playing over the iconic "Carlton Dance" from the Fresh Prince of Bel-Air (a sitcom from the 1990's). The dance is an iconic part of pop culture, even before Fortnite, and people love it for its reference as well as how smooth and fun the movements are. It was first available in the item shop all the way back on January 2nd, 2018 and tends to come back pretty often.
Price: 800 V-Bucks ($8.00)
View in Item Shop
2. Royale Dragon Glider
"Ride the dragon!"
The Royale Dragon glider was the first legendary glider to ever be released. It was originally released for Chinese New Year, and it features a bright red, gold, and green colored dragon modeled after those used in Chinese New Year celebrations. It moves side to side while gliding and is very eye catching in the game with its dynamic movement and colors. It's a huge glider, and definitely one of the coolest items in the game.
Price: 2,000 V-bucks ($20.00)
View in Item Shop
1. Frostwing Glider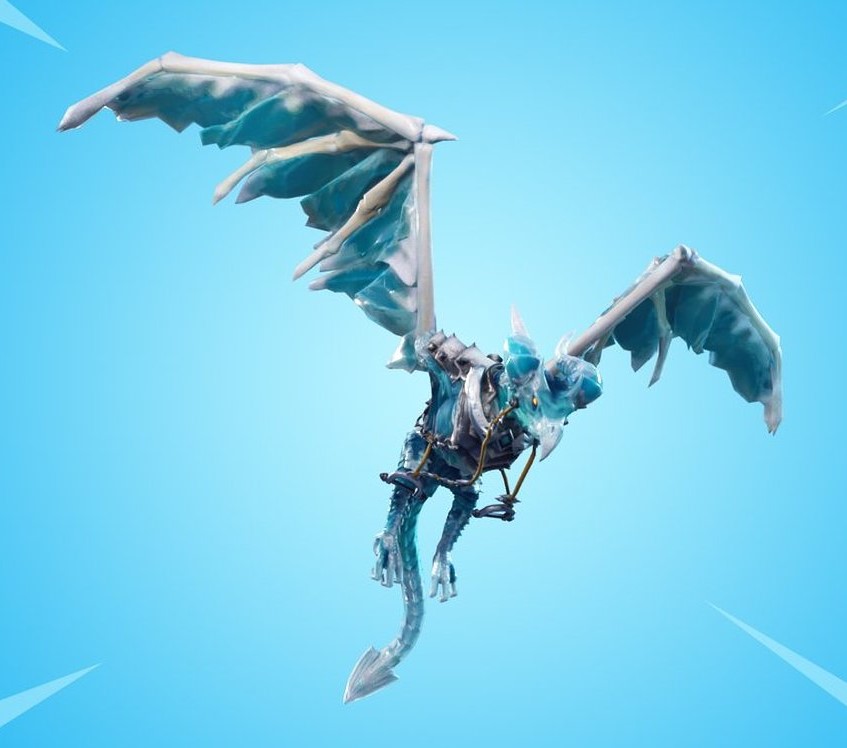 "Awoken from ageless slumber."
The Frostwing Glider is one of only 4 legendary gliders and is part of the Harbinger set, which also includes the Valkyrie and Ragnarok skins. This glider falls at number one on this list because of how dynamic and appealing it is. It is a fully animated ice dragon, who flaps its wings and moves its tail and head. While gliding, the dragon even roars and breathes blue flames. It is an extremely unique and dynamic item, and I definitely suggest picking it up.
Price: $15.00 V-bucks ($15.00)
View in Item Shop
You may also be interested in: 
Image Gallery