Top 15 Hack and Slash Games to Play in 2017 and Beyond: Page 5 of 15
Updated: 27 Jun 2018 3:36 am
Nothing beats stylish action gameplay and old school hack and slash fun.
11. Grim Dawn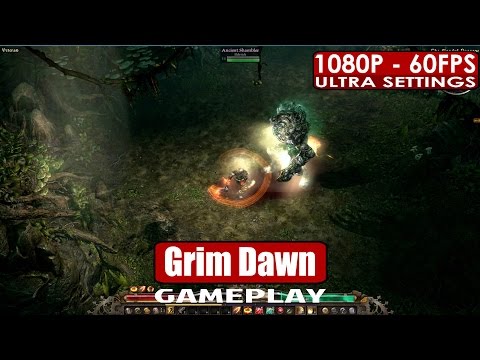 Grim Dawn is an action RPGdeveloped by Crate Entertainment. The game is set in a dark-themed fictional world based on the Victorian era where humanity is at the brink of extinction. In this day and age, iron is more valuable than gold and trust is hard earned.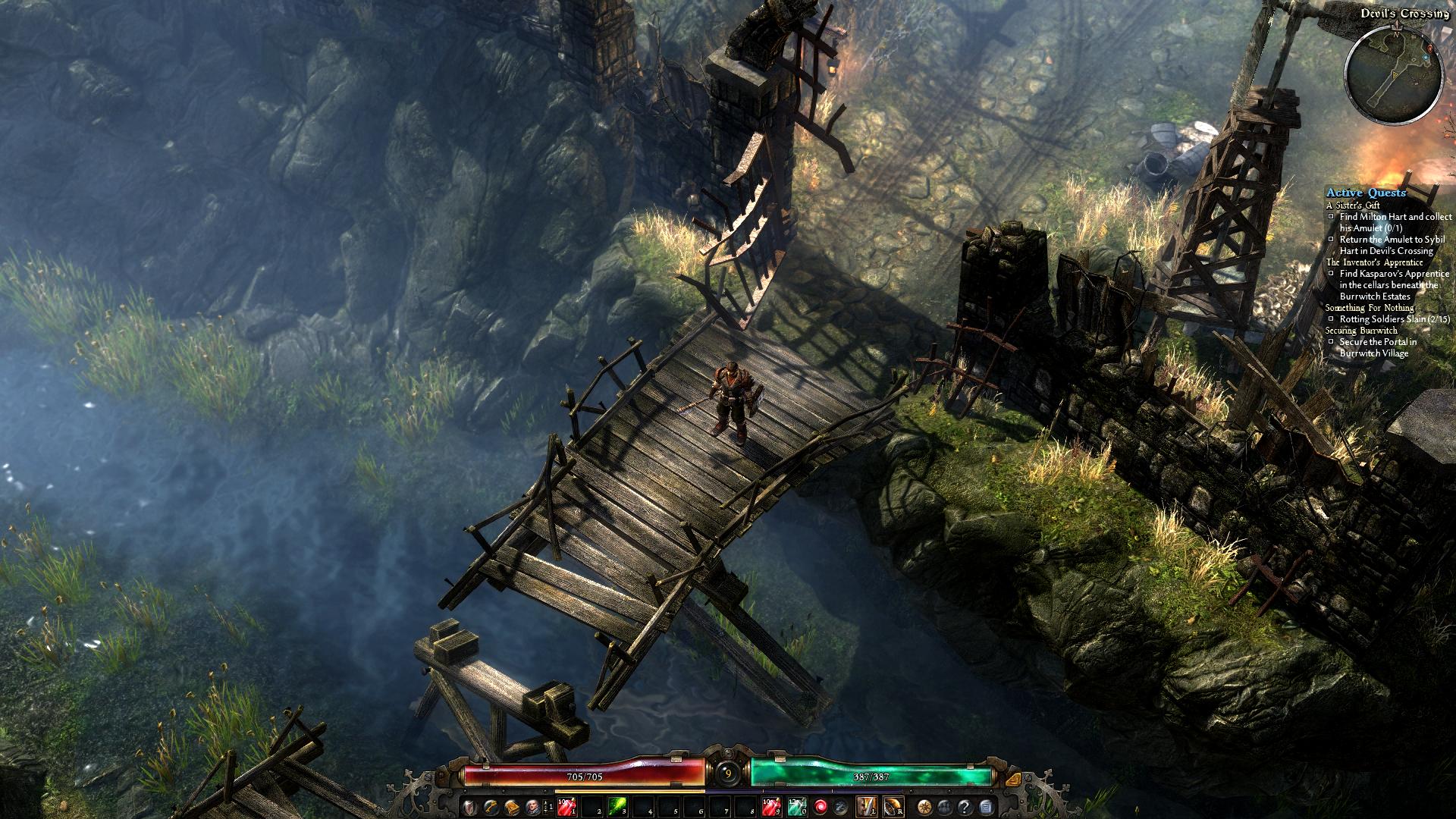 You should never try to cross a broken bridge in real life.
The majority of gameplay features a fact paced hack and slash action combat system and collection of loot like armor, potions, weapons etc. The game features dual class i.e. you can combine six distinct classes with over 25 skills, lots of items and varied quests with choice and consequences.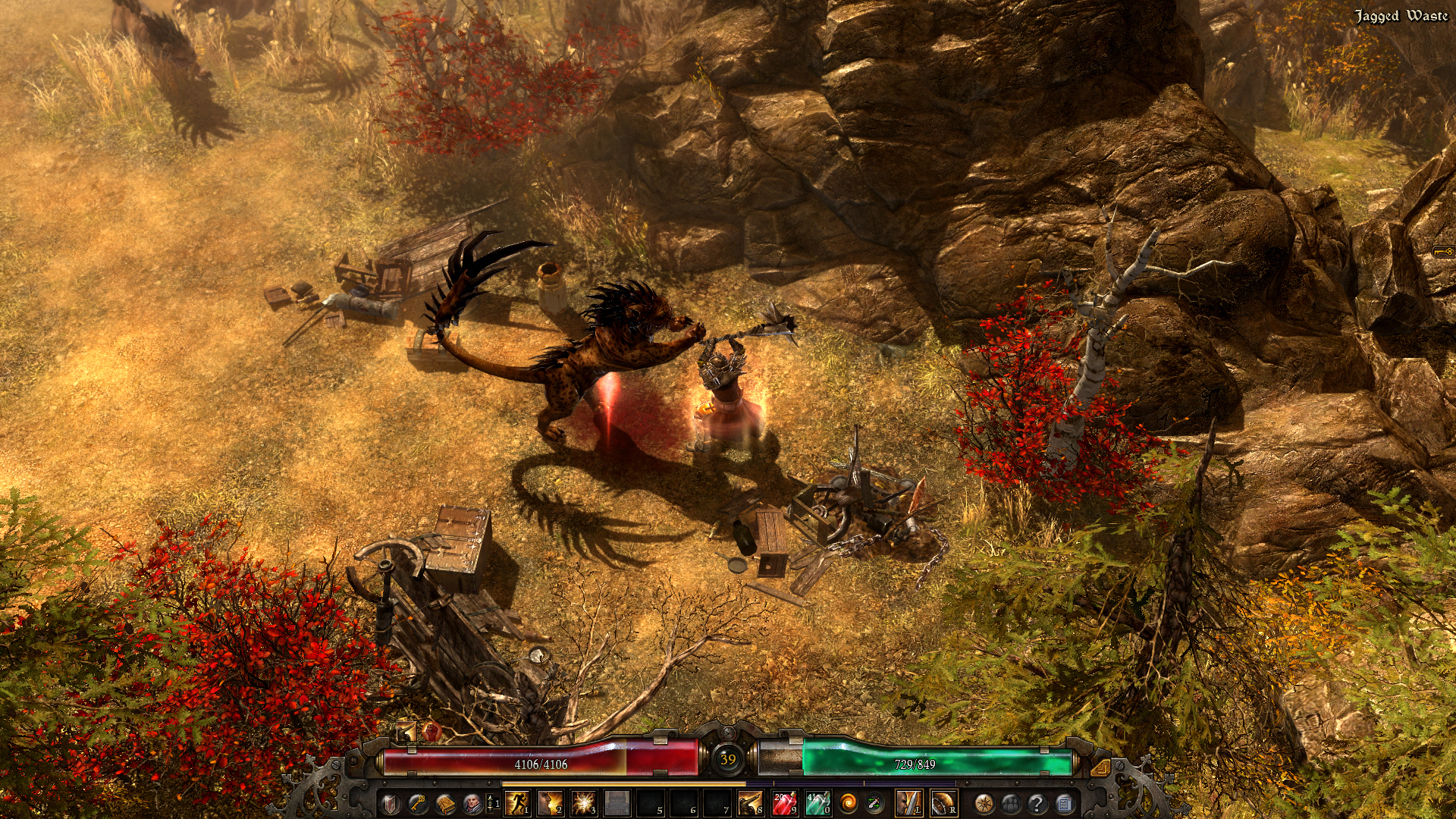 One on one fight with a monster.
The campaign is almost 25 hours long and fans of Diablo and ARPG genre shouldn't miss out on this one.
Image Gallery