[Top 5] Rainbow 6 Siege Best Frost Loadouts That Are Excellent
Updated: 04 Jan 2023 11:41 pm
Her special gadget is very simple. Therefore, it's troublesome.
Frost is one of the best anti-rush operators in the game. It really brings down the enemies' morale when more than one of them gets trapped by her Welcome Mats, especially if its because they didn't scan her during prep phase or simply because they were careless in casing the area. Another great thing about Frost is the versatility of her Welcome Mats. She can place them in awkward angles like the side of doorways or above the stairs to prevent them from being easily seen. So even when the enemies' know that there's a Frost in the defending team, they could still fall victim to her traps. And its not just her traps that are dangerous. Her loadout options which we're going to discuss in this article are some of the best in the game.
5. Super 90 + Mk1 9mm with Suppressor + Bulletproof Camera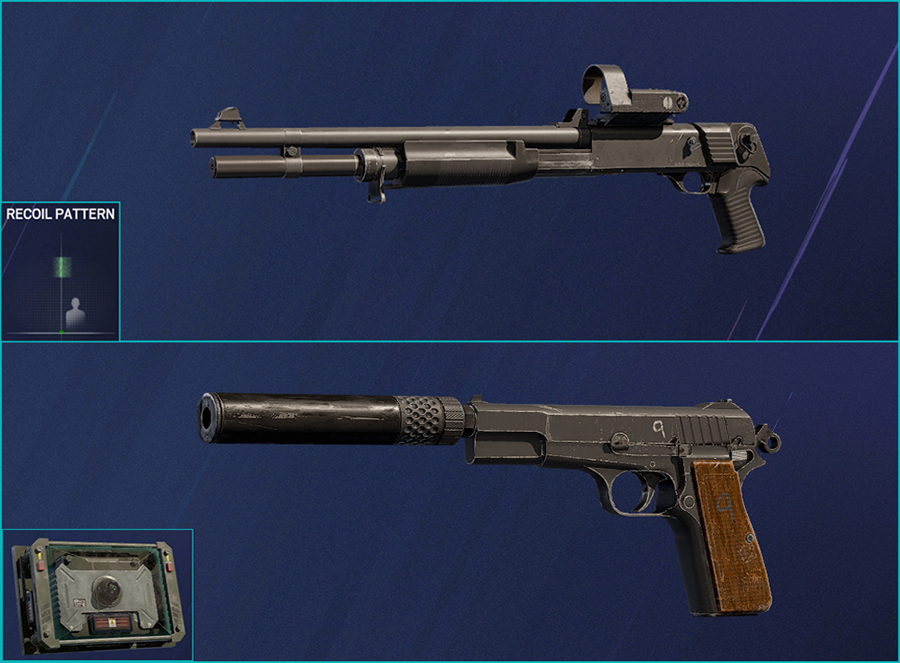 Intel at the hands of a shotgun user is always troublesome
A great loadout for anchoring. The Super 90's effective range is very limited, even among shotguns, but it's as effective as any when it comes to close range. And when anchoring, especially when holding choke points and tight angles, Frost will be able to take advantage of the Super 90's close range superiority. This 12-gauge compact shotgun has highly destructive capabilities. meaning it's great for making rotation holes or muder holes. And its recoil is low, so it'll allow the user to hit enemies better.
The suppressed Mk1 9mm handgun is a great tool for shooting attacker drones in silence, lessening the chance of enemies having a read on your exact location. For an operator like Frost who can also play the role of a roamer and a flanker effectively, a suppressed handgun will always be handy. And speaking of having a read on one's location, the bulletproof camera will allow you and your team to be advised when enemies are approaching and where.
Excels in:
Close range
Heavy damage
Enemy surveillance
Build details:
Super 90
Mk1 9mm with Suppressor
Bulletproof Camera
4. Super 90 + Mk1 9mm with Muzzle Brake + Deployable Shield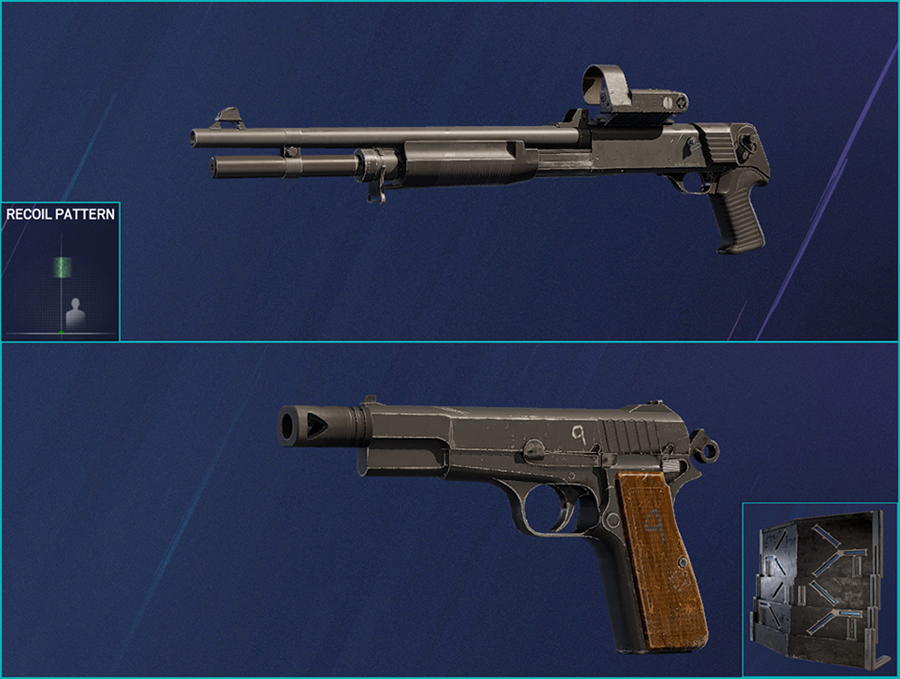 An anchoring shotgun user behind a deployable shield will always be trouble for Attackers
With this loadout, instead of the surveillance benefits from the bulletproof camera, you'll be opting for the added cover from the deployable shield. The deployable shield is a classic secondary gadget for Frost because it complements Frost's special gadget by providing another obstacle for Attackers to vault into, potentially falling victim to Frost's Welcome Mat behind the shield. 
Aside from that strategy, the slits on the deployable shield are also very useful for Frost in spotting enemies behind it. This will allow Frost to take full advantage of her shotgun's close range heavy damage, by hiding behind the deployable shield and waiting for an enemy to come close while monitoring their approach from the slits. 
With the strategy mentioned above,, it's also better to carry an unsuppressed handgun for maximum damage and recoil control in case you spot enemies at long range through the slits. With this loadout, you'll be using a muzzle brake on your handgun instead of a suppressor, so your handgun will have more damage and much better recoil. This is also a great alternative gun to switch to for finishing off your enemy in case your shotgun needs to reload in the middle of a gunfight.
Excels in:
Close range 
Anchoring
Heavy damage
Build details:
Super 90
Mk1 9mm with Muzzle Brake
Deployable Shield
3. 9mm C1 with Red Dot A, Suppressor, and Angled Grip + Mk1 9mm with Muzzle Brake + Bulletproof Camera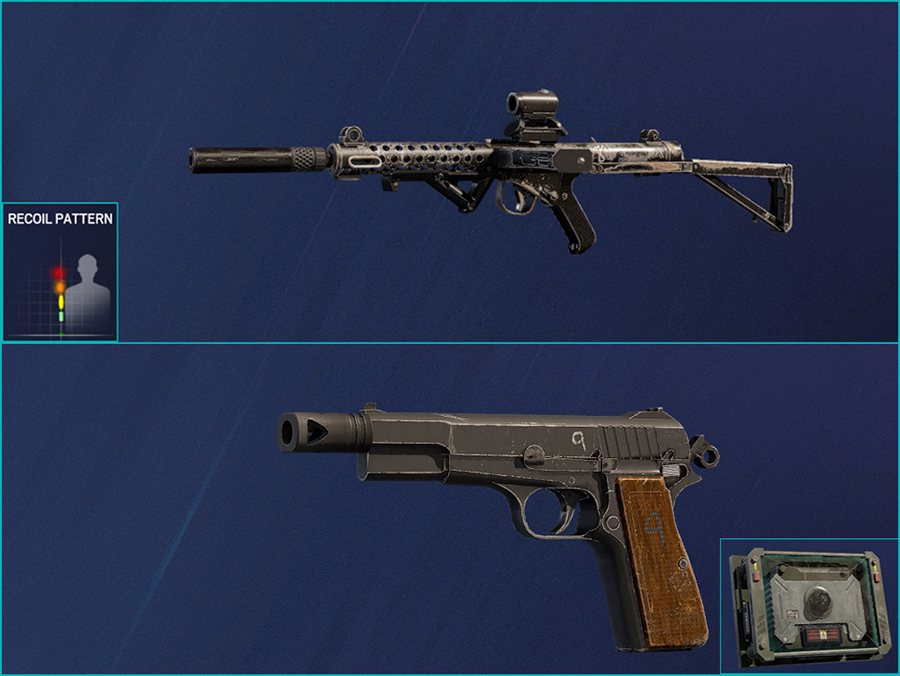 Stealth + intel. That's the best way to roam.
A great roamer loadout. Frost is one of the best roamers in the game with a very solid 2-armor 2-speed rating. The bulletproof camera will aid you in determining enemy locations so you'll have informed decisions on how to engage them. Frost's 9mm C1 is a submachine gun with inherently low recoil, which is just perfect for the suppressor, because even without recoil benefit-providing attachments, the 9mm C1 will remain stable even with sustained firing. And with the stealth benefits of the suppressor, you'll be an effective roamer.
Because your primary gun already has a suppressor, another suppressor on your handgun wouldn't benefit you that much anymore, because you can just stealthily shoot Attacker drones and other Attacker gadgets with the suppressed primary instead. That's why it's better to use the muzzle brake on your handgun in this loadout and enjoy its higher damage and better recoil.
Excels in:
Stealth
Close to medium range
Enemy surveillance
Roaming
Build details:
9mm C1 with Red Dot A, Suppressor, and Angled Grip
Mk1 9mm with Muzzle Brake
Bulletproof Camera
2. 9mm C1 with Red Dot A, Suppressor, and Angled Grip + ITA12S with Reflex B + Deployable Shield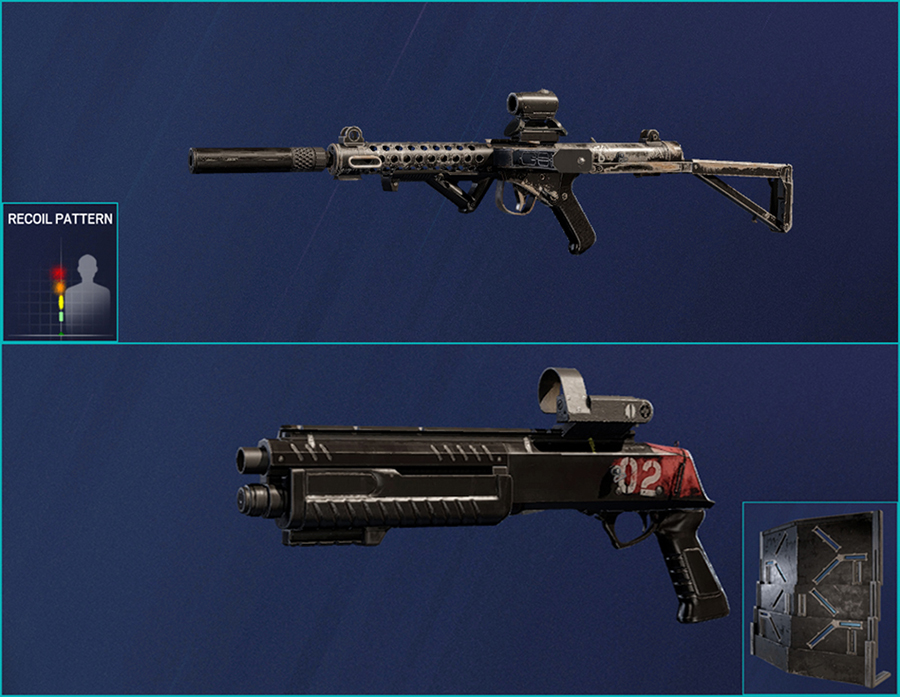 The destructive capabilities of shotguns are great for making teamplays 
A loadout that can excel at both roaming and anchoring. With the suppressor you'll be able to shoot your enemies at long range while dampening your gunshot sounds, hide the muzzle flash, and most importantly, hide the directional threat indicator telling your enemies where you're shooting them from. This prevents an immediate and effective counter fire, and in many cases, they'll be dead before they even see you. 
Even when suppressed, the 9mm C1 still does high damage at 38. So, you wouldn't really feel the damage reduction penalty of the suppressor that much. Chances are you'll be making quick work of your enemies with this gun and they'll be dead even before they can counter fire.
As for roaming, the ITA12S can quickly make escape holes or destroy hatches, allowing Frost to escape when she's being hunted by multiple enemies, or to flank, quickly change positions, and get behind the enemies. The ITA12S is a great utility shotgun, and the deployable shield will always provide good cover be it for anchoring or roaming. It can also be used to lure enemies into a Welcome Mat when you're roaming and they're hunting you.
Excels in:
Stealth
Close to medium range
Anchoring
Build details:
9mm C1 with Red Dot A, Suppressor, and Angled Grip
ITA12S with Reflex B
Deployable Shield
1. 9mm C1 with Red Dot A, Extended Barrel, and Angled Grip + ITA12S with Reflex B + Deployable Shield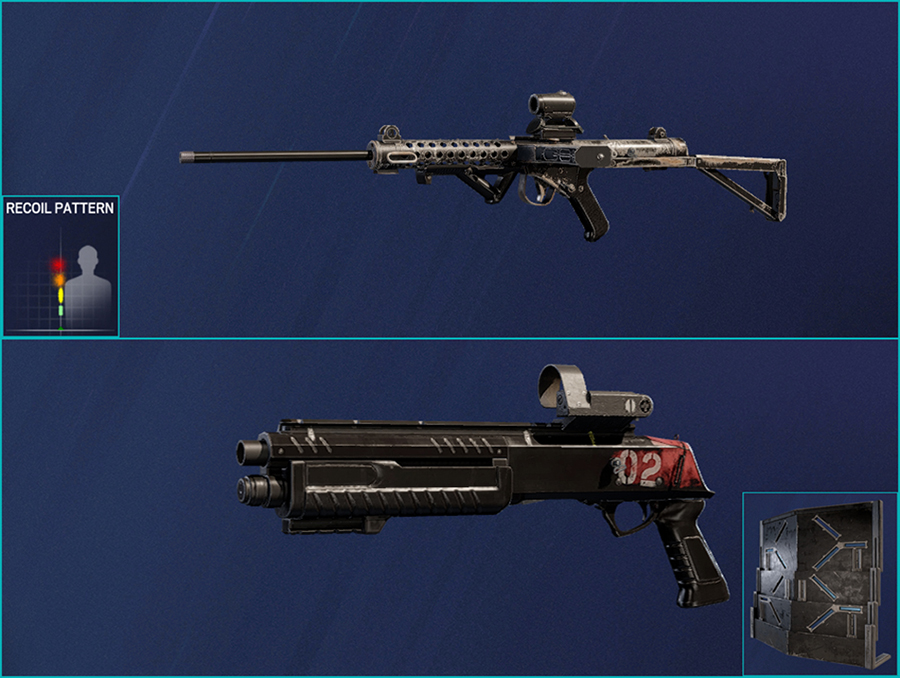 With high Frost having damage and low recoil, it'll be hard for Attackers to penetrate the objective area.
The extended barrel in Frost's 9mm C1 allows her to maximize her damage at any range. The extended barrel greatly reduces the damage drop off that is caused by range, so with the extended barrel, even when enemies are at long range, you'll be able to inflict substantial damage to them. While it may be quite hard to accurately target enemies at long range with a 1x sight, the 9mm C1's low recoil will allow the Frost player to still hit them with great accuracy.
This is the best loadout for Frost especially when it comes to anchoring and securing the objective area. The ITA12S shotgun with its highly destructive shots is great for making rotation holes or murder holes, as well as for destroying hatches. And the deployable shield, as said above, is great for trapping enemies by putting a Welcome Mat behind it. It's also great for adding cover. Just be careful not to let enemies get near and take control of it because they can also use its slits to their advantage.
Excels in:
Any range
Anchoring
Securing an area
Build details:
9mm C1 with Red Dot A, Extended Barrel, and Angled Grip
ITA12S with Reflex B
Deployable Shield
Attention operator, please be advised. There is a new directive from Six. Read up on these related articles, and prepare for deployment:
You May Also Be Interested In: