Mobile Legends Best Lesley Skins Revealed (All Lesley Skins Ranked)
Updated: 25 Apr 2023 11:05 pm
Brighten up your game with these Top Lesley Skins.
Lesley is an assassin/marksman with the ability to conceal herself, throw grenades, and deploy a sniper rifle to lock on to foes at a safe distance. She is a ton of fun to indulge in and is skilled in Reap and Burst. She could be the Mobile Legends gunslinger with the most extended lock-on range. Leslie is a lethal and vicious late-game hero.
Our beloved sharpshooter has a total of 9 available skins apart from her custom default skin. Each of them display charm, elegance, beauty and mystery in different tones and styles. These are some of the most expressive and articulate skins that display courage and bravery. Let's review them in ranked order.
9. Royal Musketeer (Ok)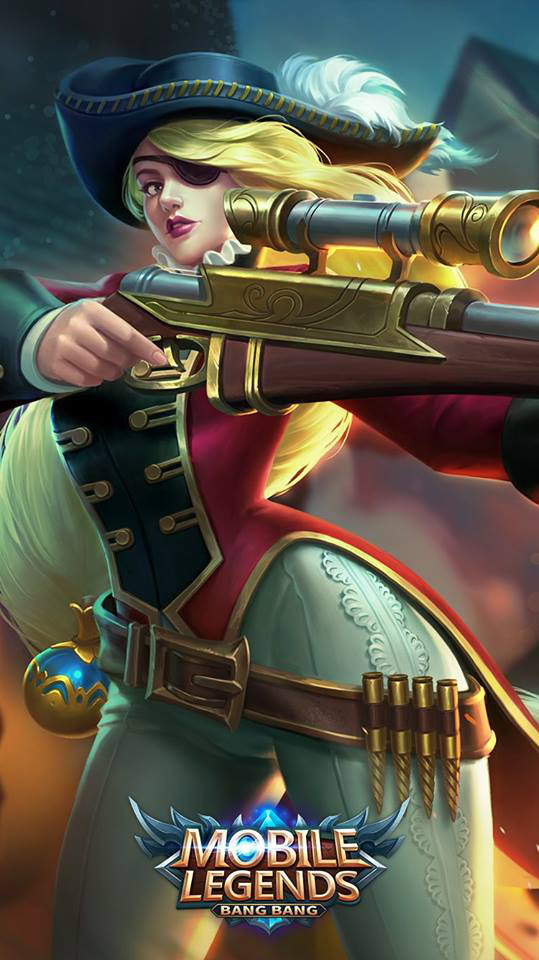 See Royal Musketeer in action: 
Fight the good fight with this royal attire. The Mystifying Sniper is decked out in a musketeer uniform from the 1900s resulting in this skin conveying a French vibe. Retro but with a touch of class and uniqueness, this skin is an image of charisma and bravery.
This skin stands out for the apparent change in fundamental colors that unmistakably stand out. There are no added touches to in-game. It may appear as the most bland on this list but is worth the price and undoubtedly adds a powerful visual to Lesley's image.
How to get Royal Musketeer.
This Basic Skin is available for a low 269 Diamonds in Shop.
Skin Rating.
Normal Skin - 2/10
8. Lethal Lady (Good)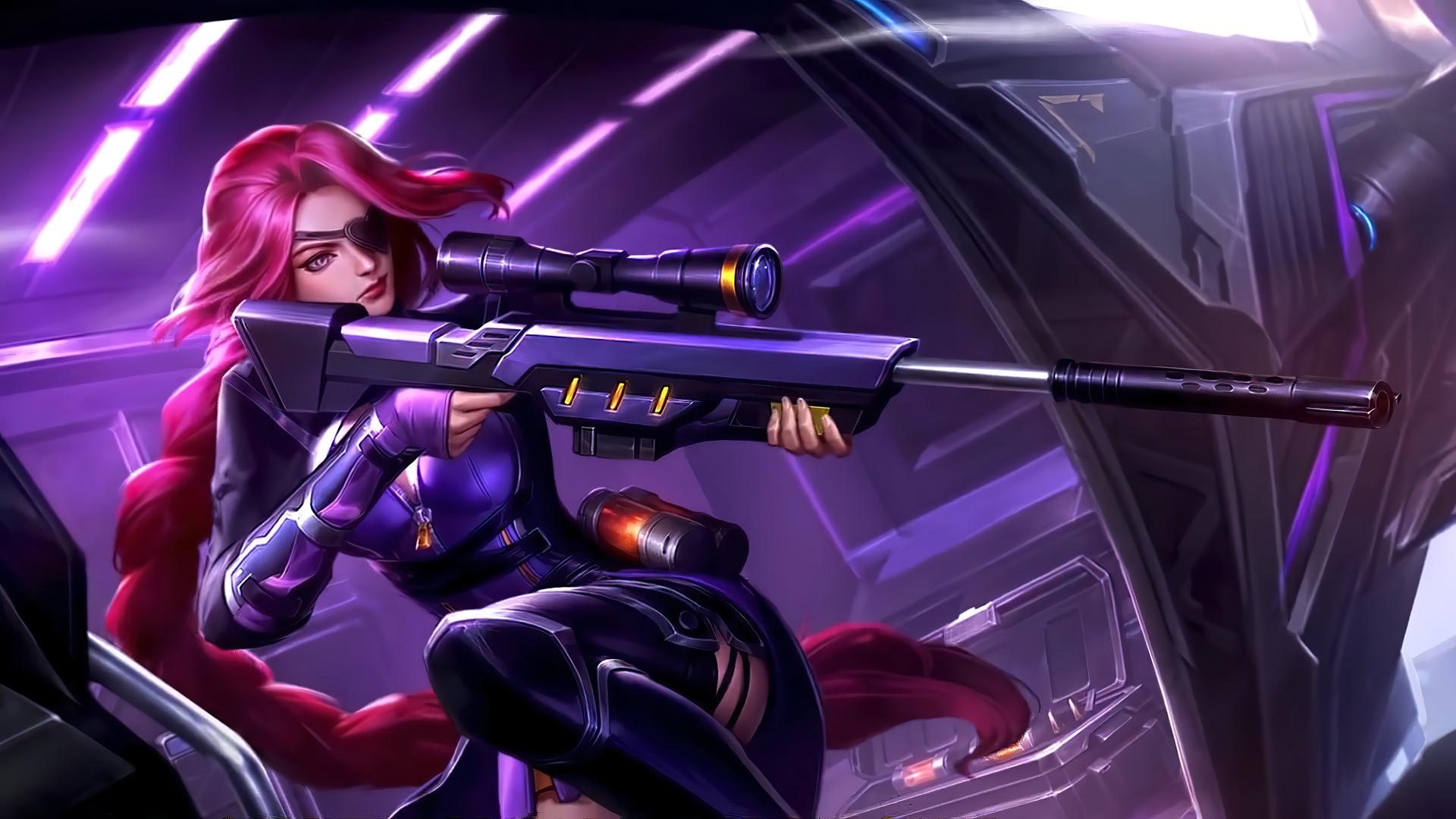 See Lethal Lady in action: 
Seducing yet lethal, this skin is quite basic yet distinct for its change of attire. It also features skill effects that are dark purple and strikingly enhances the Leslies skills. Though simple, it reinforces the basis behind Lesley's character and image.
Lethal is not over exaggerated, as that's what perfectly describes how Lesley is presented in battle. She appears to be faster and energetic. You'd almost visualize her as a ninja through this skin. It is a perfect display of courage and heroism, that is the core of Lesley's existence.
How to get Lethal Lady.
Purchase a Starlight Membership to avail this Starlight Skin. It was initially released in April 2020.
Skin Rating. 
Starlight Skin - 2/10
7. General Rosa (Good)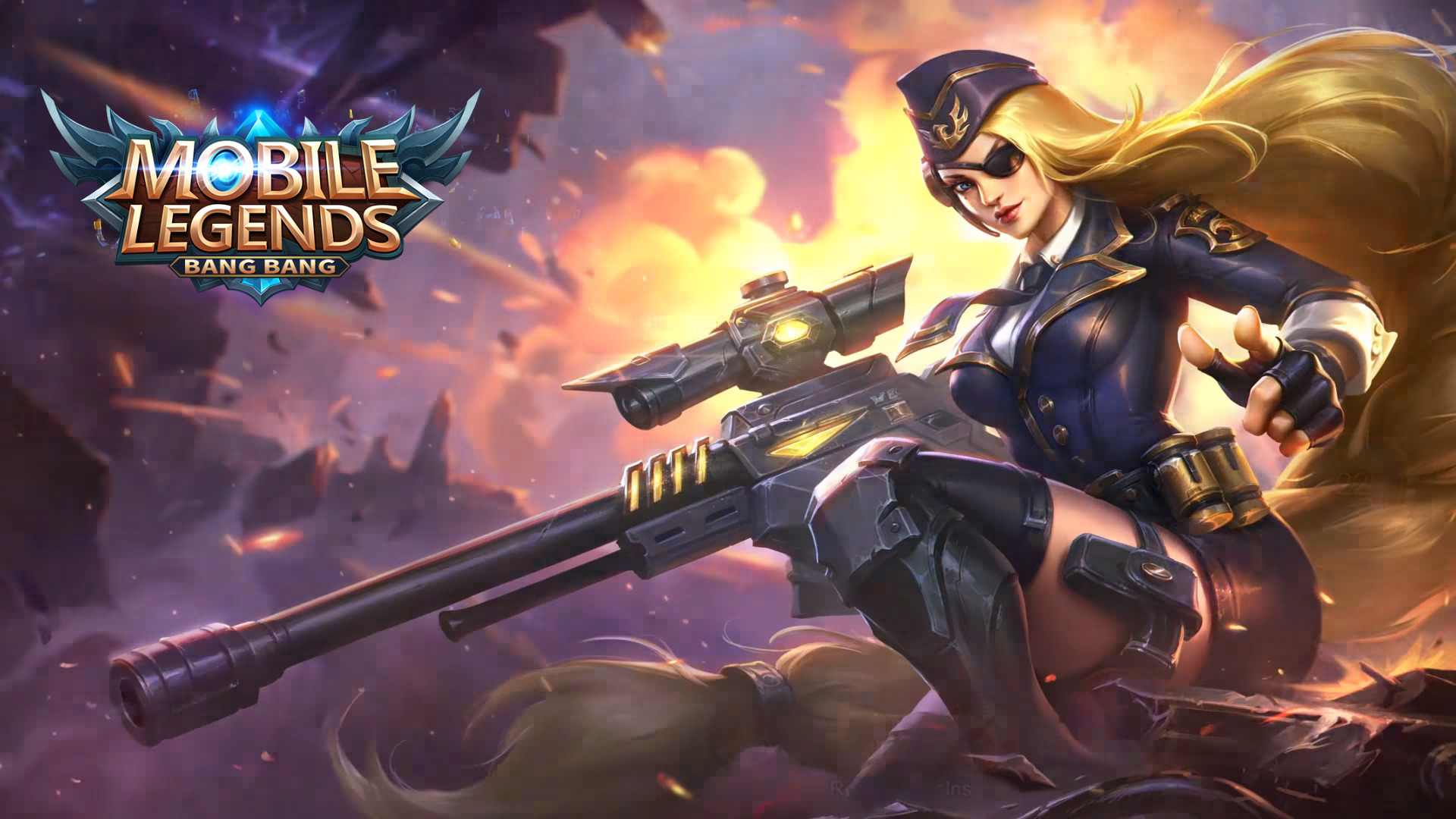 See General Rosa in action: 
Here we see a military theme in action. This skin is an exhibition of honor, with cutting edge weapons that present sophistication through the upgraded skill effect colors that offer a golden sun hue that screams intensity in battle.
This was a Starlight Release and still bears the Starlight Border but is now available in The Shop. It is a powerful skin that would entice Lesley Mains and Skin Collectors. The unique representation of Lesley has a remarkable presence throughout battle. 
How to get General Rosa.
599 Diamonds in Shop.
Skin Rating.
Starlight Skin - 4/10
6. Cheergunner (Great)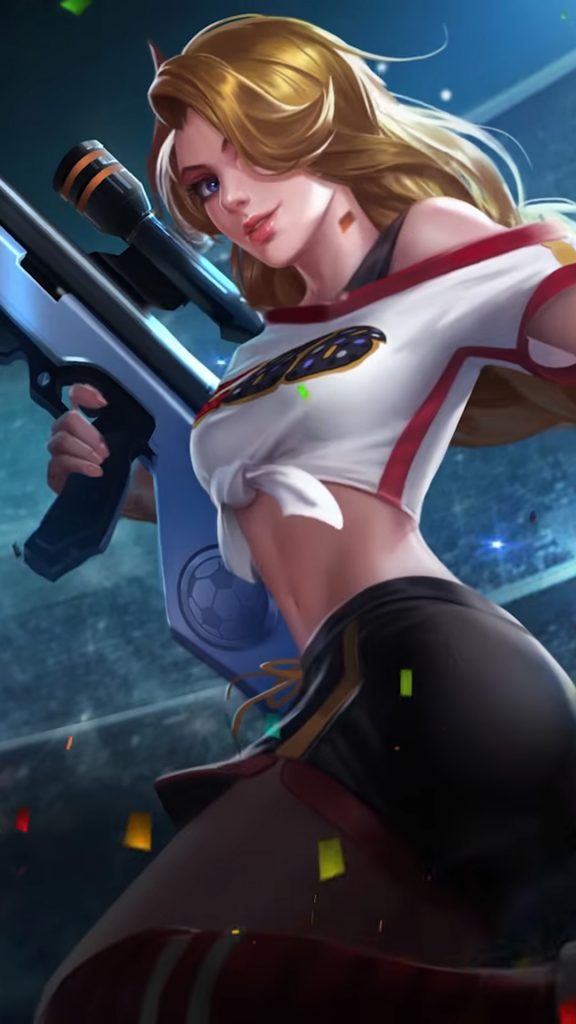 See Cheergunner in action: 
The Mysterious Sniper is transformed into a cheerleader through this cheery skin. It has a high-spirited vibe to it that includes a display animation unlike any other, where Lesley celebrates a goal on TV and spills her popcorn while cheering on. It also has a unique red skill effect.
Superhyped and seductive, Cheergunner offers a different  view of Lesley, much different to her character and history. This is a fun and striking skin, rooted on leisure in some sense and certainly a display of charisma and energy in battle despite being far from the well disciplined soldier that we know. Lesley is a major hottie in this skin.
How to get Cheergunner.
This hyper skin is available in the Shop for 749 Diamonds.
Skin Rating.
Special Skin - 5/10 
5. Stellaris Ghost (Great)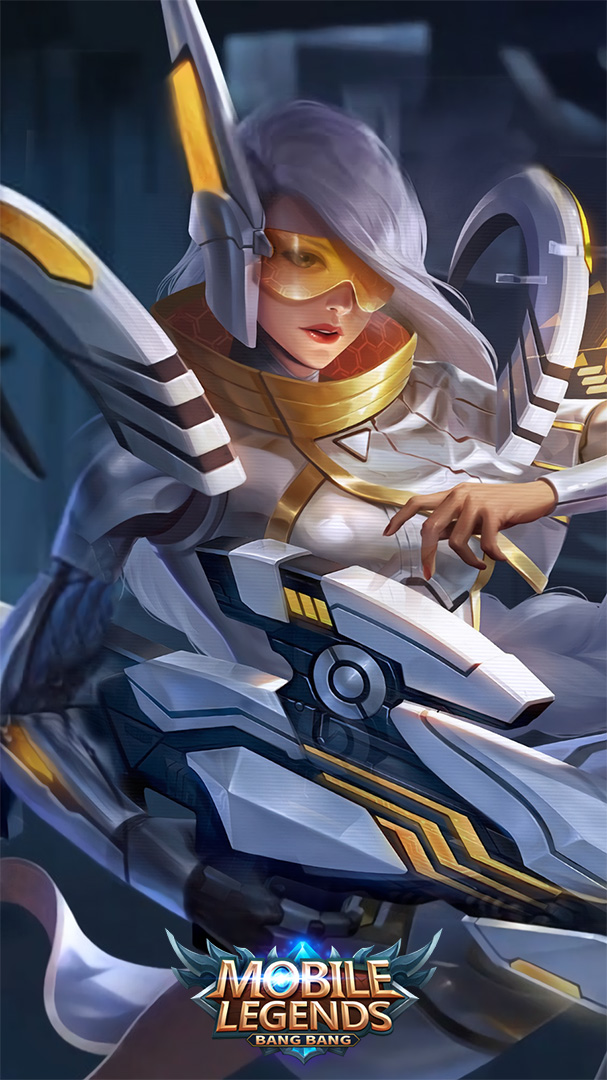 See Stellaris Ghost in action: 
Extraterrestrial is the appropriate term that defines this display of evolution. This is a futuristic impression of Leslie, with a dynamic showcase of potency and force. This skin offers voiceover, skill sound and skill effect changes. Her in-game presence is undeniable through this skin.
Stellaris Ghost offers skill effects that appear to be laser beams. When using this skin, it nearly seems as though Lesley's bullets have grown in size, illustrating her dominance over other heroes. This is a must-have for Lesley Mains, as it offers a diverse visual angle on her gameplay.
How to get Stellaris Ghost.
Limited Time Events. Make sure to check out all Limited Time Events for your chance to obtain this  penetrating skin.
Skin Rating.
Epic Skin - 6/10
4. Dangerous Love (Great)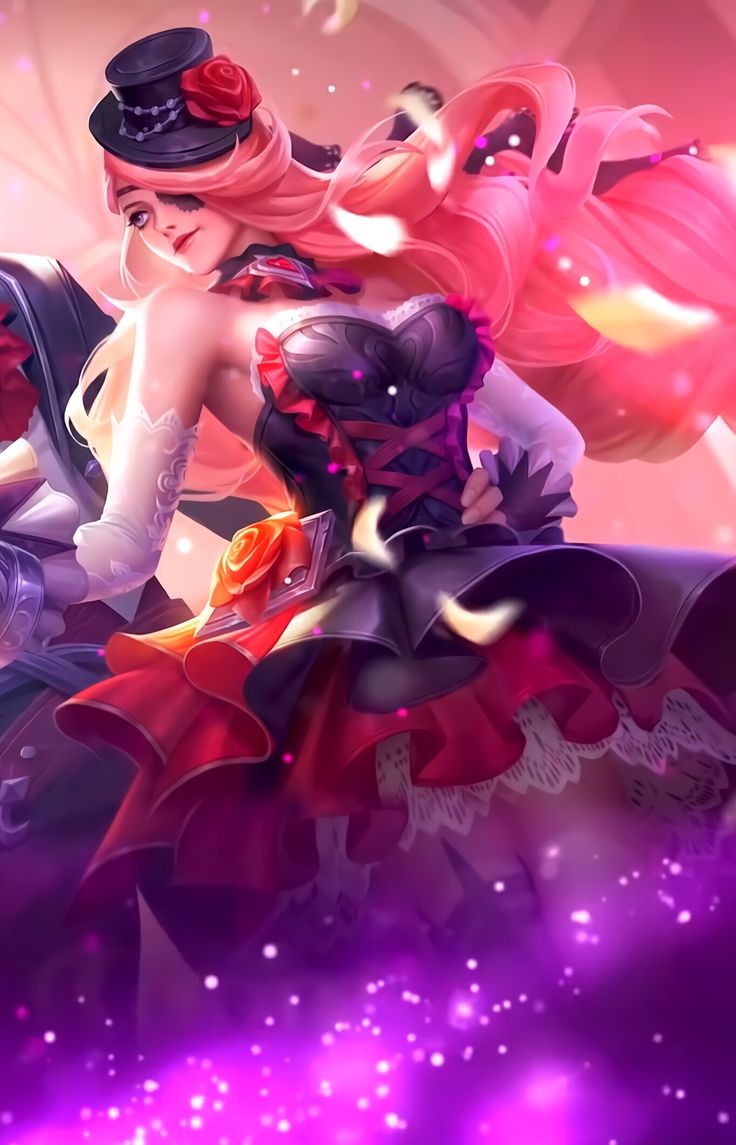 See Dangerous Love in action: 
Love is in the air with this Valentine Themed Skin. It is a mere display of beauty and grace. Leslie is elegantly draped in a 19th Century dress, and carries an umbrella, which is a substitute display for her gun. This skin offers skill effect changes that have a brilliant violet appearance.
This is an elegant display of folk tales and fable love stories. Fans have used this art in numerous memes and images. It radiates and captures Lesley in a way that appeals to females in terms of love and relationship. It almost offers a role model character as a courageous damsel.
How to get Dangerous Love.
This amazing skin is available in The Shop for 749 Diamonds.
Skin Rating.
Themed Skin - 7/10
3. Falcon Mistress (Legendary)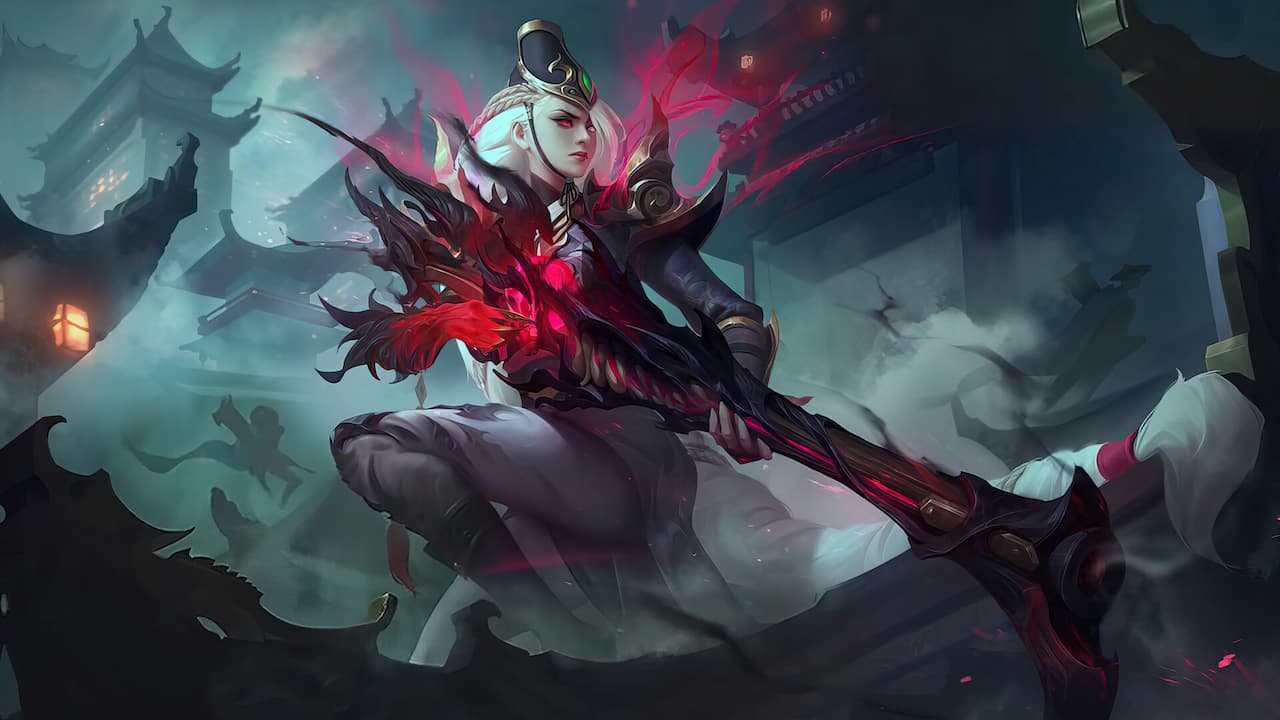 See Falcon Mistress in action: 
This is an outstanding Japanese Themed Skin that illustrates Lesley as a Samurai variant. Though not visual in-game, her gun has the shape of a samurai sword through this skin, which offers all new voice-overs, skill sounds, skill effects and display animation.
Falcon Mistress conveys a demonic and dark vibe. It is highlighted for its extraordinary display of energy and power through skill effects that conceals damage before hit. It has a rose red hue that surrounds Lesley like an aura when engaging her skills that appear menacing and threatening. Unlike others, this skin is worth the hype surrounding it as a collectible skin.
How to get Falcon Mistress.
This skin is available through Limited-time Events so make it a habit to check out events every time you log in to play.
Skin Rating.
Collectible Skin - 9/10
2. Hawk-eyed Sniper (Legendary)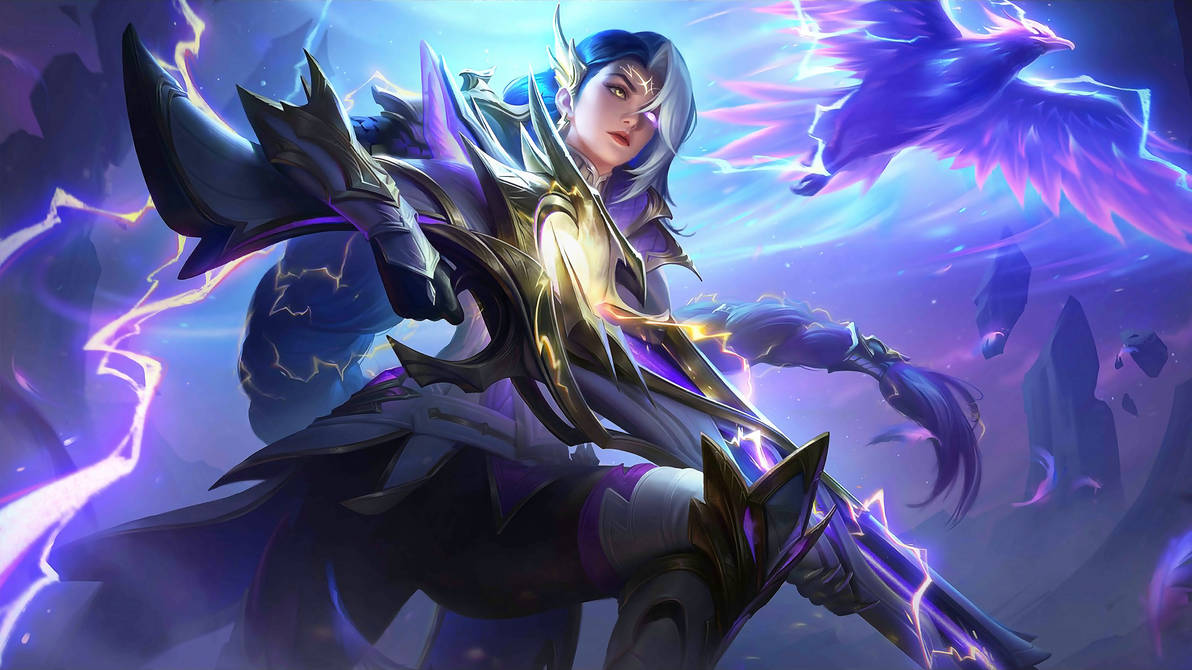 See Hawk-eyed Sniper in action: 
This is a comic book super hero skin that depicts Lesley through a costume that much resembles heroes with super powers. It's a colorful presentation that features a change in voiceover, skill sound and skill effects. Her appearance is strikingly visible in-game.
Aside from her appearance, Lesley's skill set is prominent with this skin but not as strikingly visible as other shades of purple that have been featured in other skins on this list. This is a fun skin that would appeal to retro gamers. It is different from other skins for its comic style art.
How to get Hawk-eyed Sniper.
This Skin is available through Starlight Membership and was originally released during the 2022 Starfest.
Skin Rating.
Starlight Skin - 9/10
1. Angelic Agent (Legendary)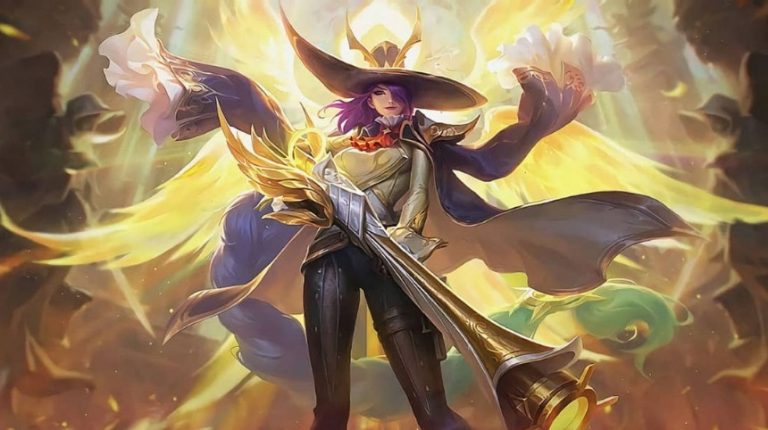 See Angelic Agent in action: 
Obtaining this skin will automatically unlock an achievement badge. It features special recall effects, an exclusive avatar border, exclusive skill icons, exclusive skill effects and animation, including skill sound effects. This is an amazing offer for such a majestic skin.
Angelic Agent captures every aspect of Lesley in detail, from loyalty to respect. It is a display of her character through all the mystery and hints surrounding her. Leslie is suited up as an 18th Century discoverer, conquering wherever she roams. Her skill set has a brutal feel to it, as her bullets appear or seem to be reinforced by this skin. This is a must-have for skin collectors and Leslie Mains.
How to get Angelic Agent.
Only available through Limited-time Events, make it your duty to check events each time you log in to play ML.
Skin Rating.
Legendary Skin - 10/10 
You may also be interested in: