Genshin Impact How To Use Resin
Updated: 29 Mar 2022 10:41 pm
If you've heard about resin but don't know what it is, we'll tell you everything you need to know about resin!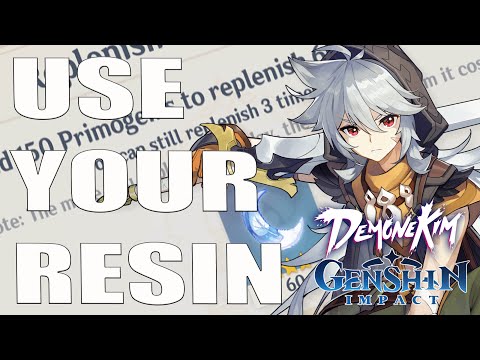 Why is it important how to use resin?
Original Resin is a resource used in doing Domains, Ley Lines, World Bosses, and other activities that use Original Resin. Upon completion, Original Resin will be consumed to avail the rewards. You'll unlock resin at AR 8.
There are 3 types of resin: original resin, condensed resin, and fragil resin. We'll explain just about the original one because it's the easiest and you don't have to farm anything to use it!
How to use resin in Genshin Impact?
Domains. Domains give ascension materials and the resin needed for domains is cheaper than World Bosses. It'll cost 20 original resin.
Ley Lines. Ley Line gives juicy EXP materials and Mora and they cost 40 original resin.
World Bosses. Elite Bosses need 40 Original Resin to claim various rewards including Character Development Items, and artifacts. You can't use Condensed Resin with these.
Trounce Domains. Original Resin can also be used for defeating Trounce Domain enemies like Tartaglia and you can't use condensed resin with these ones. It'll cost you 30 original resin 3 trounce domains and if you do more, they'll cost you 60.
Forge Mystic Enhancement Ore. You can use 10 Resin to craft Mystic Enhancement Ores by talking to the Blacksmith. You can choose to do this if you have no time to do domains or bosses.
You May Also Be Interested In: