[Top 3] Genshin Impact Best Builds For Zhongli
Updated: 24 Feb 2021 2:44 pm
Zhongli near the Statue of... himself?
Zhongli is arguably one of the most popular characters from Genshin Impact. The Geo Archon bears a Polearm and is able to control the ground under his will. 
The former god works the best as a sub DPS, supporting you with his shield and calling forth meteor to petrify the enemies.
His Elemental Skill, Dominus Lapidis, summons a tower from the ground that emits Geo energy called Stone Stele. This tower lasts for 30 seconds and then deals Geo DMG to enemies within the AoE. Only one can exist at a time, which is fair because the duration is pretty long.
On hold, Zhongli will bring forth a Jade Shield that protects him which has 150% DMG Absorption against all DMG; Elemental or Physical. The number of Absorption is scaled by his Max HP.
Not only does it absorb DMG, the Jade Shield weakens opponents nearby by decreasing their Elemental and Physical RES by 20%. While this effect can't be stacked, it's still an amazing buff for your party.
Planet Befall, his Elemental Burst, is named quite literally, as Zhongli brings down a meteor to deal a massive Geo DMG while applying a Petrified status to the enemies  within the AoE.
So, what could possibly be the best build for the Rex Lapis?
3. Main DPS Build: Vortex Vanquisher – Retracing Bolide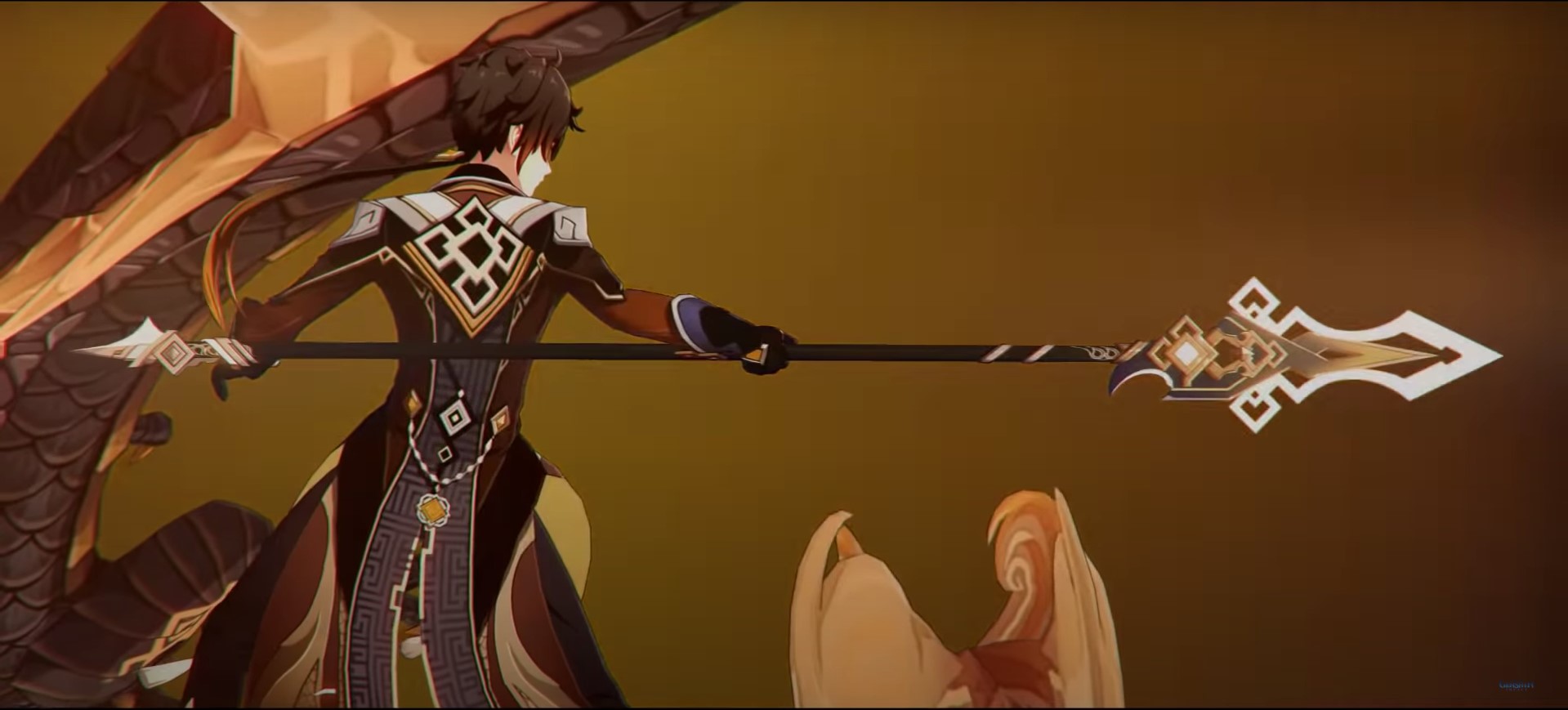 To be frank, you can use whoever as a main DPS if you're determinant enough. Even more if your character is a literal god. Ever since the 1.3. patch in which Zhongli's skills are updated, he comes back stronger than ever.
The weapon you need to make him a main DPS is Vortex Vanquisher. The Polearm boosts your ATK as its secondary stat, and then increases your Shield Strength by 20-40% according to its Refinement level. 
Furthermore, hitting the opponents will increase your ATK by 4% that lasts for 8 seconds. This effect can be stacked with the maximum of 5 times and can only occur once every 0.3 second. Additionally, hitting opponents with the Shield on will give you an increased effect ATK by 100%.
To maximize his ability as a main DPS, the set  for this purpose is the full Retracing Bolide set. As the two-piece set increases the Strength of his Shield by 35%, the full set gives Zhongli a 40% DMG for his Normal and Charged Attack.
If you wish to use him as a main DPS, this build will allow his Normal (and Charged) Attack to deal massive DMG with the possibility of not taking any if you have his Shield on by holding his Elemental Skill.
A little note, the Vortex Vanquisher can be replaced by either Primordial Jade Winged Spear, Deathmatch, or Skyward Spine if you don't have it in your possession.
Why Main DPS Build Is Great:
This build strengthens his Shield; both the artifacts and the weapon. 
The full artifact set boosts his Normal and Charged ATK.
As his Shield weakens enemies' RES, this set will help him deal more DMG easier with the possibility of not taking any himself.
Main DPS Build: Vortex Vanquisher – Retracing Bolide full details:
2. Physical DPS Build: Crescent Pike – Bloodstained Chivalry & Gladiator's Finale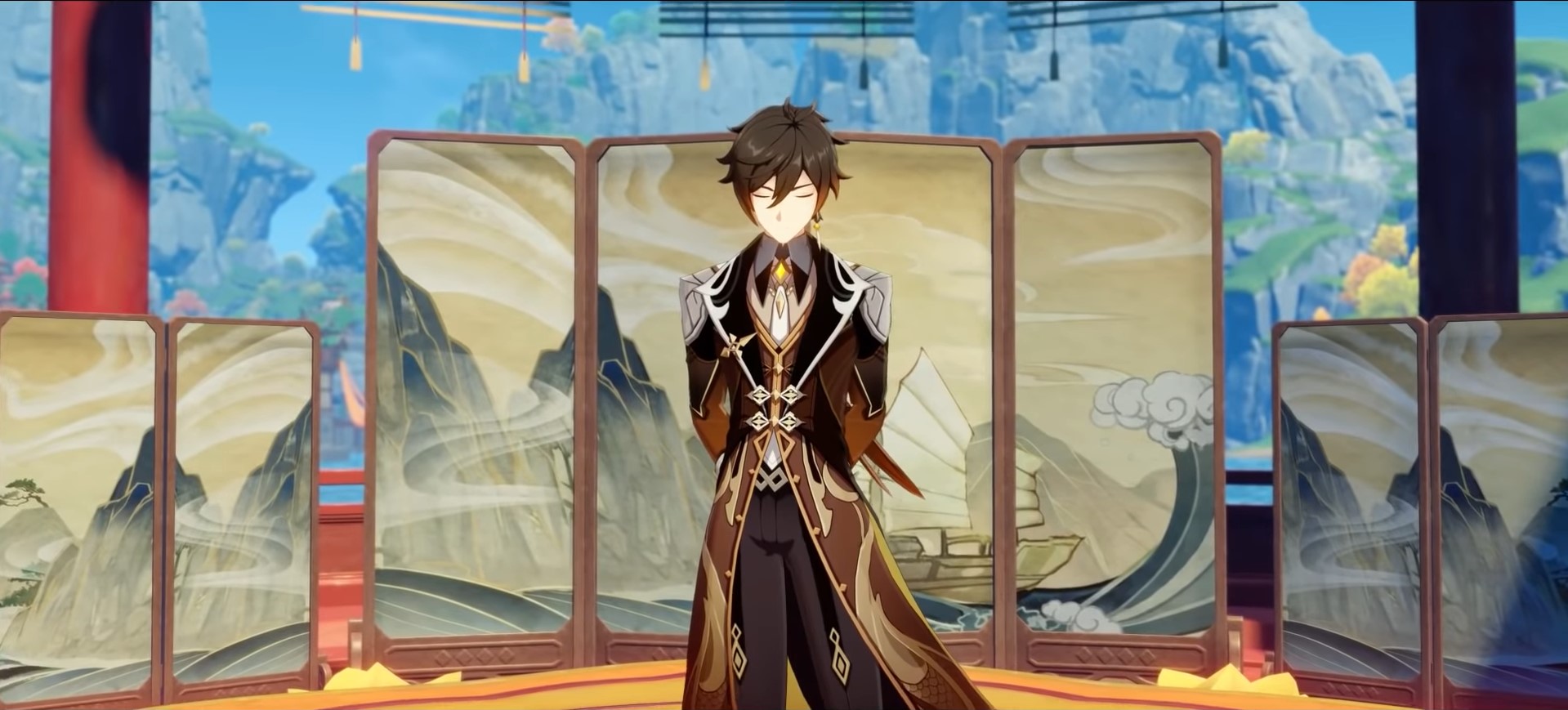 The Physical Build for Zhongli is quite literally like how it sounds. It's meant to improve his Physical DMG more so than his Elemental skills.
To do this, using both Bloodstained Chivalry and Gladiator's Finale is needed. Using a two-pieces set of Bloodstained Chivalry will boost your Physical DMG by 25% while Gladiator's Finale two-pieces set will give you an additional 18% ATK.
Both of these artifacts will help in increasing his ATK, particularly his Normal and Charged Attack.
The weapon suitable for these mixed artifacts set is Crescent Spike; which also boosts Physical DMG. The Crescent Spike also gives an additional 20-40% ATK by Normal and Charged for 5 seconds after you pick up an Elemental Orb or Particle.
To be fair, Vortex Vanquisher is quite possibly Zhongli's best weapon, but Crescent Spike is also a good choice to go when you don't want to risk your wishes.
Furthermore, this weapon is free for you to craft. So, you don't have to hope the gacha system will magically give you the particular weapon you wish for.
The combination of Bloodstained Chivalry and Crescent Spike boosts Zhongli's Physical DMG to the fullest. With Gladiator's Finale as the cherry on top, his ATK will be in a big enough number that he becomes your Physical DPS to go.
If you don't wish to only focus on his Physical DMG, you can also use the full Gladiator's Finale set instead as the four-pieces set gives you a 35% DMG done by Normal Attack.
Why Physical DPS Build Is Great:
This set is rather easy to farm compared to the other sets.
Zhongli's Physical DMG is boosted by both the weapon and the artifact.
The weapon is practically free.
Physical DPS Build: Crescent Spike – Bloodstained Chivalry & Gladiator's Finale full details:
1. Sub DPS Build: Vortex Vanquisher – Noblesse Oblige & Archaic Petra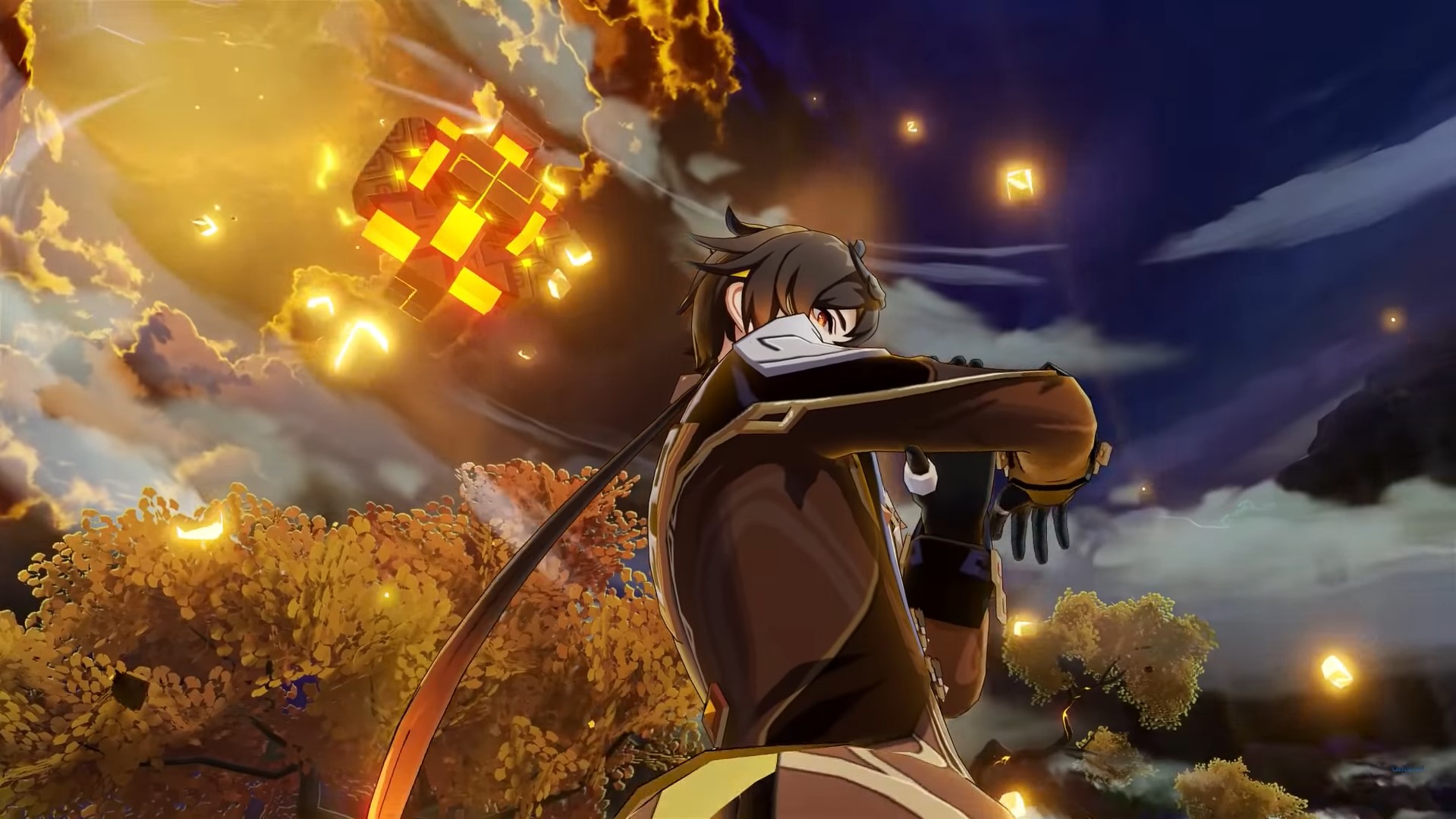 At the end of the day, Zhongli's ability is optimized when he takes the sub DPS role. Between his Elemental Skill and Burst, Zhongli is practically a tank that you can rely on to support your main DPS—or any of your characters in that matter.
Vortex Vanquisher, his best weapon, helps his Shield to become more effective by increasing its Strength by 20%. Dealing DMG to the enemies will increase ATK by 4% for 8 seconds, this effect can be stacked up to 5 times and can only occur once every 0.3 seconds.
Dealing this ATK with your Shield on will increase the effect by 100%. So, it will be better to keep using his Elemental Skill on hold instead of just simply on press.
The artifacts set for this purpose would be Noblesse Oblige and Archaic Petra. Noblesse Oblige's two-pieces set will activate an additional 20% DMG done by Elemental Burst, while the Archaic Petra will give you a 15% Geo DMG.
Both of these effects will help enhance his Elemental Skill and Burst by default.
Preferably, artifacts with an Energy Recharge, HP, Geo DMG, CRIT Rate, or CRIT DMG will be better for him.
As his Elemental DMG both deals an AoE Geo DMG while giving a Petrification status to the enemies in the area; the effect given by the artifact sets will boost the Elemental Burst in particular.
Why Sub DPS Build Is Great:
It maximizes his Elemental Skill and Burst.
The Geo DMG bonus and Elemental Burst DMG will improve the DMG his Elemental Burst deals by a lot.
As the artifacts improves his skills, Vortex Vanquisher hones his much-needed Shield.
Overall, it boosts every aspect needed when using Zhongli as a main DPS.
Sub DPS Build: Vortex Vanquisher – Noblesse Oblige & Archaic Petra full details:
You May Also Be Interested In:
Image Gallery