Genshin Impact How To Join Friends World
Updated: 29 Mar 2022 11:06 pm
If you don't know how to join your friends' world, we'll tell you how to do it!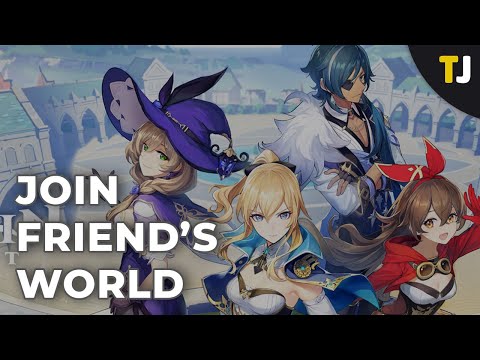 Why is it important to know how to join a friend's world?
Every game is funnier with friends and that's a fact! Also, sometimes you need some help to clear domains or defeat bosses and friends are the best help!
Also, if you do domains, daily tasks of bosses in co-op your characters' friendship will increase x2. And, of course, some events need co-op and friends are the best for that!
If you don't want to host a co-op, you can always request to join your friends' worlds!
How to join friends' world in Genshin Impact?
Open Paimon's Menu and go to Friends.
Search the friend whose world you want to access and request it!
Now, you have to wait to be accepted. Remember that your friend has to be online, if it's not you can't access their world.
You May Also Be Interested In: