Genshin Impact How To Farm Artifacts
Updated: 29 Mar 2022 9:58 pm
If you don't know how artifacts work, don't worry, we'll tell you everything you need to know about them!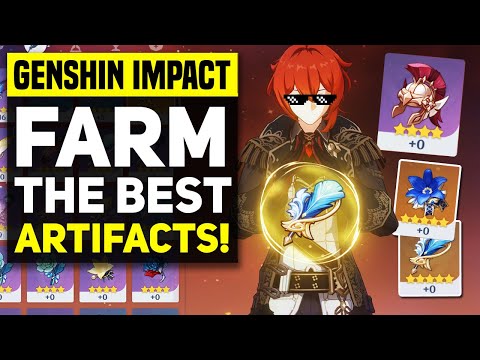 Why is it important to know how to do this?
If you have a good character but it's not built, it doesn't matter how good it is because they won't deal any DMG!
Sometimes, building a character is a headache because you don't know where to start. But don't worry, we'll tell you how to do it!
How to farm artifacts in Genshin Impact?
Decide which build you want for your character. It depends on the element it has, its passives, its role…
Once you know the build, search for the domain of the set you want, synthesize your resin and do the domain.
This is the most difficult part: find the set you want with the correct sub-stats!
Once you have your set ready, go to Paimon menu > Characters, select your character and equip them with the set!
You May Also Be Interested In: