Genshin Impact Best Ways To Break Shields [Top 5 Ways]
Updated: 27 Oct 2021 8:39 am
The shield of the Abyss Mages will be some of the first you'll encounter
Shielded enemies can be a challenge if you don't know how to break their protections
One feature in Genshin Impact is the different types of shields and the best ways to break them. Turns out, there are many types of protections or shields enemies have, the majority are elemental, but there are others that are made out of wood.
5. Wooden Shields
(Check minute 4:20 to see how it works)
These are the shields that you most likely will encounter when starting your journey in Teyvat. They can't be broken with weapons, the way to get rid of them is using the element Pyro and burning them down so you can attack your enemies with more freedom, the Overload elemental reaction also makes things faster and easier.
How does it work?
Make sure to have a Pyro character in your team so you can get rid of the shields.
Use your elemental skill as many times as needed to burn the shields.
If you want to use overload against enemies, remember to have Pyro and Electro characters in your team.
4. Elemental shells
Elemental shells are present in slimes, the big ones. Only Geo slimes and Cryo slimes have this type of shell of their respective element. Claymore characters can easily break them, light swords can also break them but it takes longer. Against Cryo shells, you can use the Pyro element to melt them down to make things easier.
How does it work?
Equip in your party a claymore user so you can break them with basic attacks easier.
If you have in your team a Pyro character, you'll have an easier time against the Cryo ones.
3. Geo Shields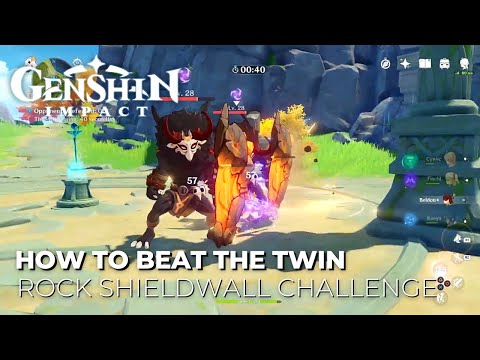 (Check the video from the beginning to see how it works)
These shields take a lot of damage, and the most effective way to destroy them is by using either claymores or Geo attacks, light swords can also break them but it would take forever. This type of shield can be found in Liyue, being wielded by Hilichurls and Mitachurls.
How does it work?
Make sure to use claymores and basic attacks to break them.
Geo characters can also do the job such as Noelle or Ningguang.
2. Elemental Shields
Elemental shields are most common with the Abyss Mages. These shields are 100% damage absorption against its own element, so using Pyro against a Pyro Abyss Mage with its shields is a "no-no". One thing to note about all these shields so far is that the Geo element can destroy each of them.
How does it work?
You better know what are the best elements to break every type of elemental shield. Here's a quick guide for each element.
Pyro is weak against Hydro (Cryo and electro also work against it).
Hydro is weak against Cryo (Pyro and Electro also work against it).
Cryo is weak against Pyro (Electro also works against it).
Electro is weak against Cryo (Pyro and Hydro also work against it).
1. Elemental Auras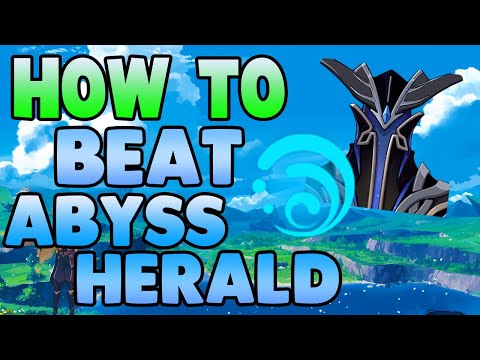 (Check from minute 2:40 to see how it works)
Elemental Auras are the ones that appear as another bar under the one that indicates the HP of the enemies. These Elemental Auras can be found so far on Lawachurls, Fatui agents, and Abyss Heralds. They are relatively easy to break, but in end-game content, such as the Spiral Abyss, you want to use the most effective element against it to gain time.
How does it work?
Have in your team a character that can break the shield.
If you have a character of the same element of the aura. then you can use basic attacks, although it will take longer to finish your enemy.
You May Also Be Interested In:
Image Gallery