[Top 3] Genshin Impact Best Builds For Fischl
Updated: 13 Mar 2021 4:02 pm
The One and Only, Fischl von Luftschloss Narfidort. Hail to the princess!
Fischl is one of the best four-starred characters in Genshin Impact. She's a very superb sub DPS with her raven, Oz, assisting during battles.
As an Electro Archer, Fischl shoots electro induced arrows towards her enemies. Her Elemental Skill, Nightrider, summons Oz who deals a small AoE Electro DMG upon his arrival. For 10 seconds, Oz will continuously shoot enemies with Freikugel.
Holding the skill will let you adjust his position. And pressing the button once again when the skill is active will move Oz to Fischl's side.
This skill is amazing because even if you change Fischl during battle, Oz will stay until his duration is over. In short, you get continuous Electro DMG which lets you  keep on triggering Elemental Reaction.
Her Elemental Burst, Midnight Phantasmagoria, turns Fischl into Oz, flying above the enemies whilst striking lightning to them on her path. After this, Fischl comes back while Oz remains to attack on his own. Triggering this during Nightrider will instead reset the countdown period.
Fischl is just so big on her Electro Vision like that.
Here are the best three builds to use on her:
3.  Electro Support Build: The Stringless – Thundering Fury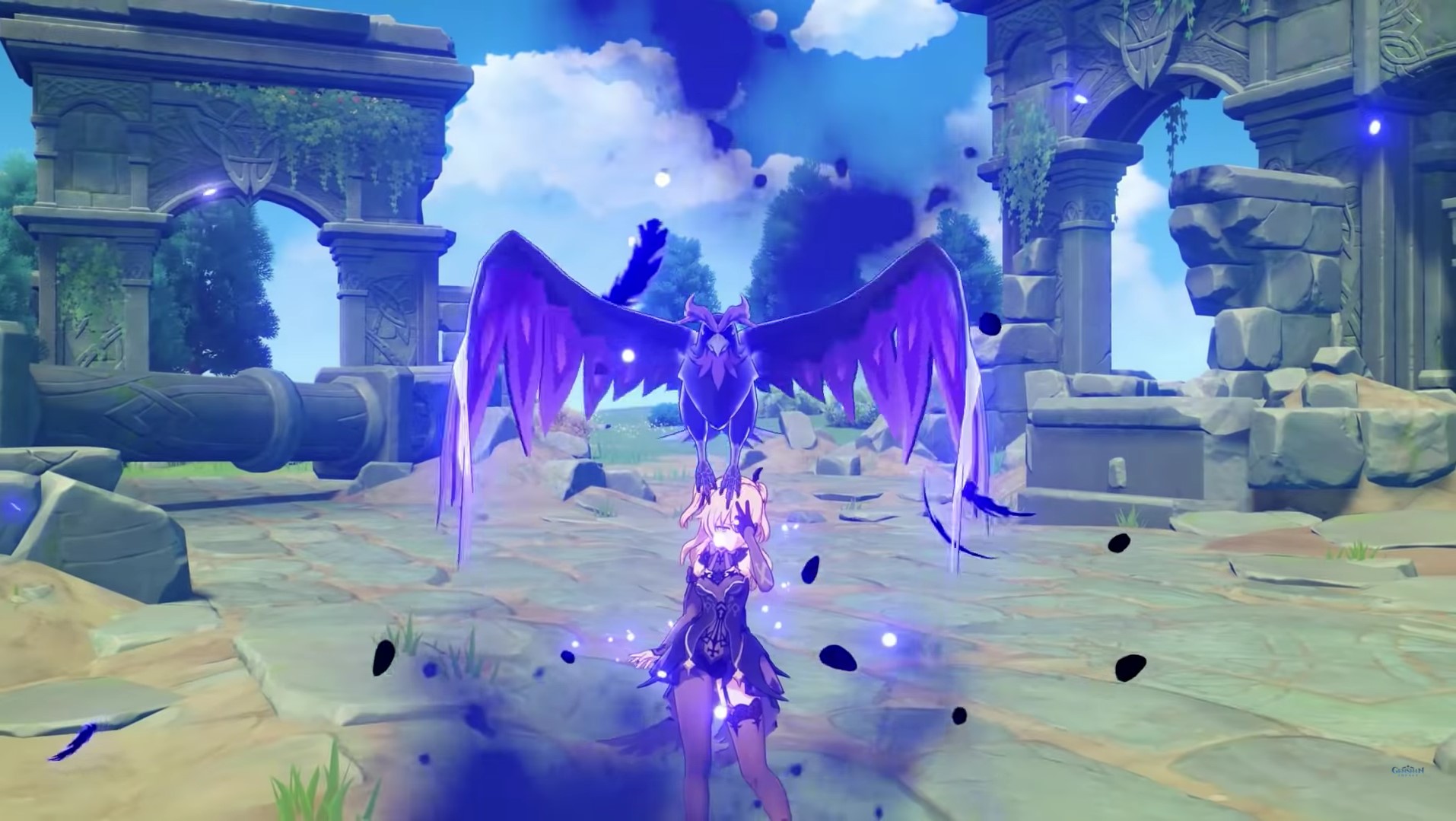 Fischl is an amazing support. Both her Elemental Skill and Burst relies on Oz. To make Fischl the best Electro support in your team, the build that you need is The Stringless along with the full set of  Thundering Fury.
The Stringless is the weapon for sub DPS Fischl because its secondary stat is Elemental Mastery. The weapon boosts her Elemental Skill and Burst DMG by 24-48%. For Fischl whose skills are pretty much Electro-focused, this is just plain amazing.
The Thundering Fury set offers you a 15% Electro DMG when you equip two of them. Equipping all four gives you a raise of 40% DMG by Overloaded, Electro-Charged, and Superconduct DMG. When this effect is triggered, your Elemental Skill CD is decreased by one second. This can only occur once every 0.8s.
The pair of The Stringless and Thundering Fury are amazing because they help optimize her Elemental skills. While the bow helps filling her Elemental Burst gauge faster, it also increases DMG done by both her Elemental Skill and Burst. 
Furthermore, the artifacts push her Electro DMG and DMG done by her Elemental Reaction.
Why the Support Build Is Great:
Fischl's Elemental Skill and Burst are optimized
You have a chance of decreasing her CD, which is quite long
Her Electro Vision are pushed through and through
Electro Support Build: The Stringless – Thundering Fury full details:
2.  Physical Build: Skyward Harp – Bloodstained Chivalry & Gladiator's Finale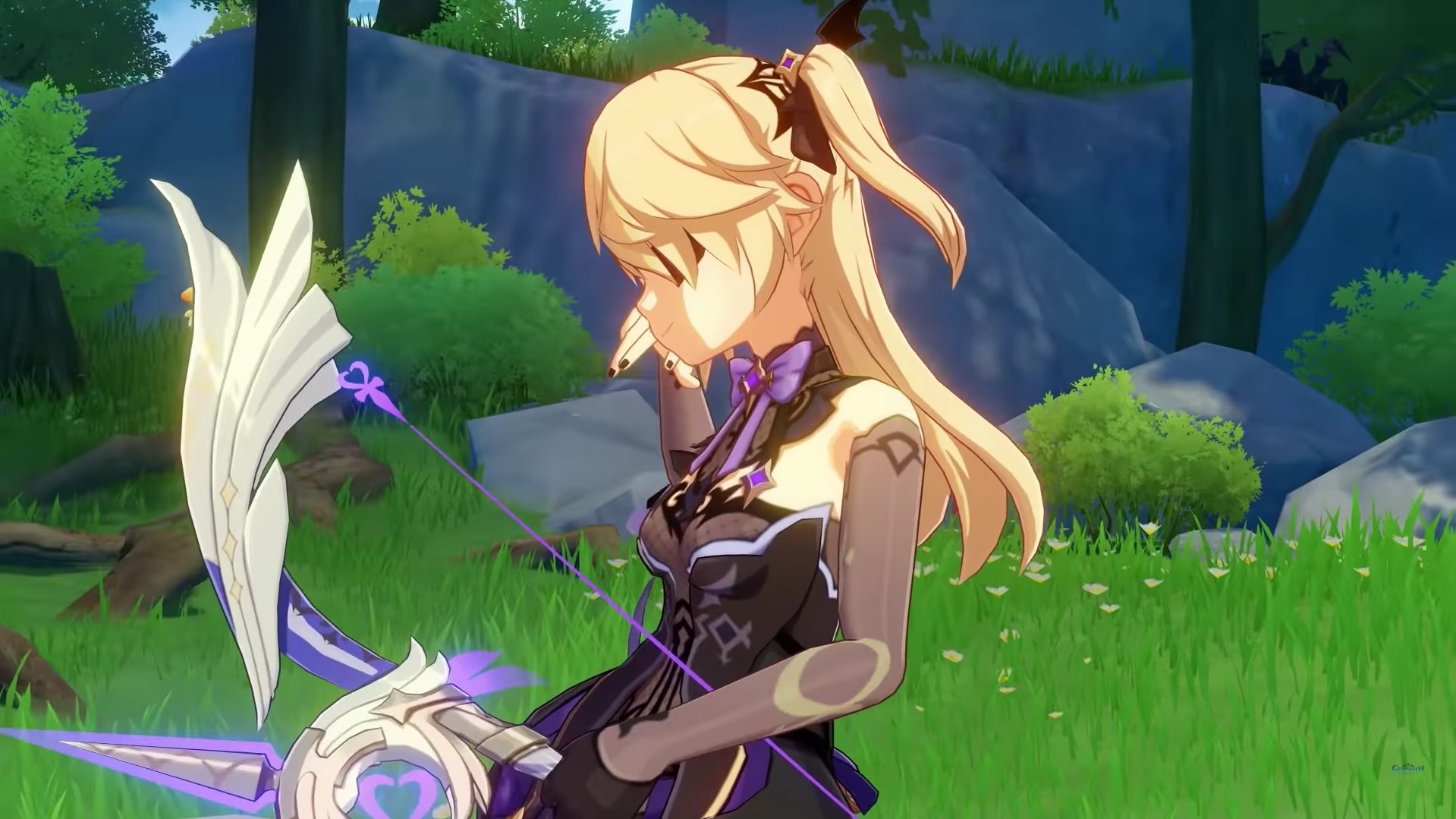 The artifact sets is just the best pair to use for building a Physical DPS in general. And even for Fischl who uses a bow, the Bloodstained Chivalry and Gladiator's Finale mix is what you need to max her Physical DMG.
Skyward Harp boosts both of your CRIT Rate and CRIT DMG. Not exclusively so for Fischl, this bow is arguably the best bow that exists in the game as of now.
This bow increases your CRIT DMG by 20-40%, and then gives you a 60-100% chance to create a small AoE with 125% Physical DMG. This can only take effect every 4-2 seconds. All of the numbers are according to its Refinement Level.
If you're looking for a replacement for Skyward Harp, I'd say the Compound Bow would be a great choice. It increases the DMG done by Normal and Aimed shot by 4-8% and increases Normal Attack SPD by 1.2-2.4% for 6 seconds. This can be stacked 4 times max and can only occur once every 0.3 second. 
Plus, the Compound Bow gives a Physical DMG Bonus as its secondary stat.
When you equip the two-pieces set of the Bloodstained Chivalry, it boosts your Physical DMG by 25%. Not much explanation needed because this is a Physical DPS build after all. On the other hand, Gladiator's Finale gives you a 18% bonus ATK with the two-pieces set.
Why the Physical Build Is Great:
The build maximizes her Physical DMG
Skyward Harp increases CRIT Rate, which is always needed
With Compound Bow, not only her Physical DMG, her Normal ATK and Normal Attack SPD are increased even by a little.
Physical Build: Skyward Harp – Bloodstained Chivalry & Gladiator's Finale full details:
1. Balanced Build: Skyward Harp – Gladiator's Finale & Thundering Fury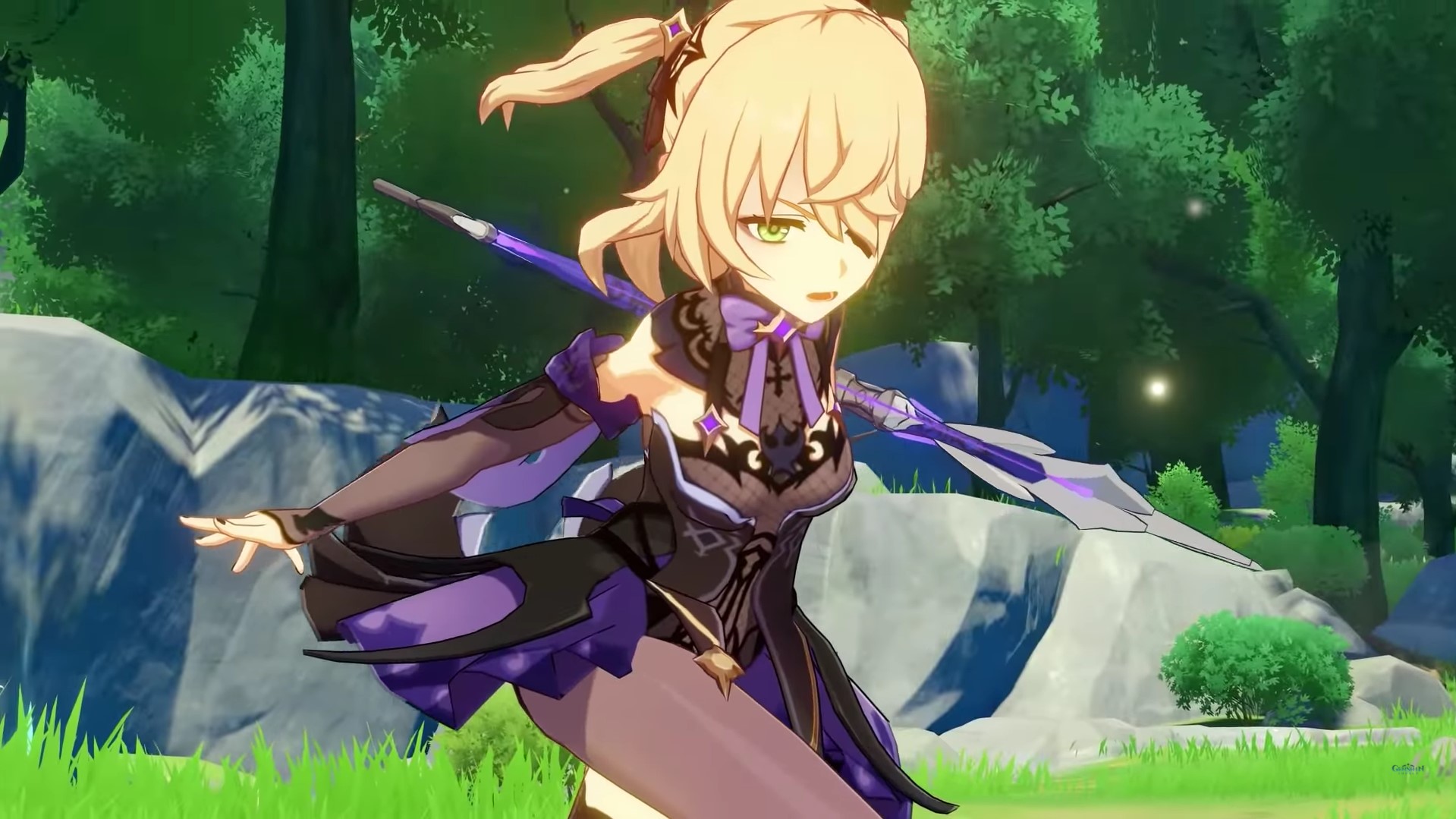 This build is meant to make Fischl's Physical and Elemental ATK balanced, a.k.a to make the best of her Archer role. Though, it fits better once you have her 1st Constellation unlocked. For this build, Skyward Harp along with Thundering Fury and Gladiator's Finale are needed.
By mixing Thundering Fury and Gladiator's Finale, you get the effects of: (1) +15% Electro DMG and (2) +18% ATK. This means the artifacts will balance out the amount of DMG Fischl will eventually deal, whether it's Elemental or Physical. 
A good replacement for this would be Rust, which increases Fischl's Normal ATK DMG by 40%, though it decreases DMG done by Aimed shot by 10%. It seems a bit like a loss, but the Thundering Fury set helps with this already. Also, its secondary stat is also ATK.
Boosting Fischl's ATK is a reasonable choice to make because her 1st Constellation, Oz fires a joint ATK that deals 22% ATK DMG even if he isn't physically present. The amount of ATK he does is according to Fischl's ATK.
Why the Balanced Build Is Great:
The build raises both her Elemental and Physical DMG
If you opt to use the Rust, it will make Fischl's Normal ATK DMG even larger so you can spam attack
The artifacts set complete each other and covers what the other doesn't do
Balanced Build: Skyward Harp – Gladiator's Finale & Thundering Fury full details: 
You May Also Be Interested In:
Image Gallery