[Top 5] 7 Days To Die Best Heavy Armor and How To Get Them
Updated: 11 Jun 2021 4:28 am
Heavy Armor Gang!
When it comes down to it, Heavy Armor will provide the best protection from the zombies in Navezgane. Some may argue that it can be too cumbersome, but I disagree. The worst thing you can have happen is bleed out in the middle of the desert with no first aid because you wanted to move a bit faster. Check out these Heavy Armor pieces you shouldn't leave your base without.
5. Swat Helmet  (Best for any time in gameplay)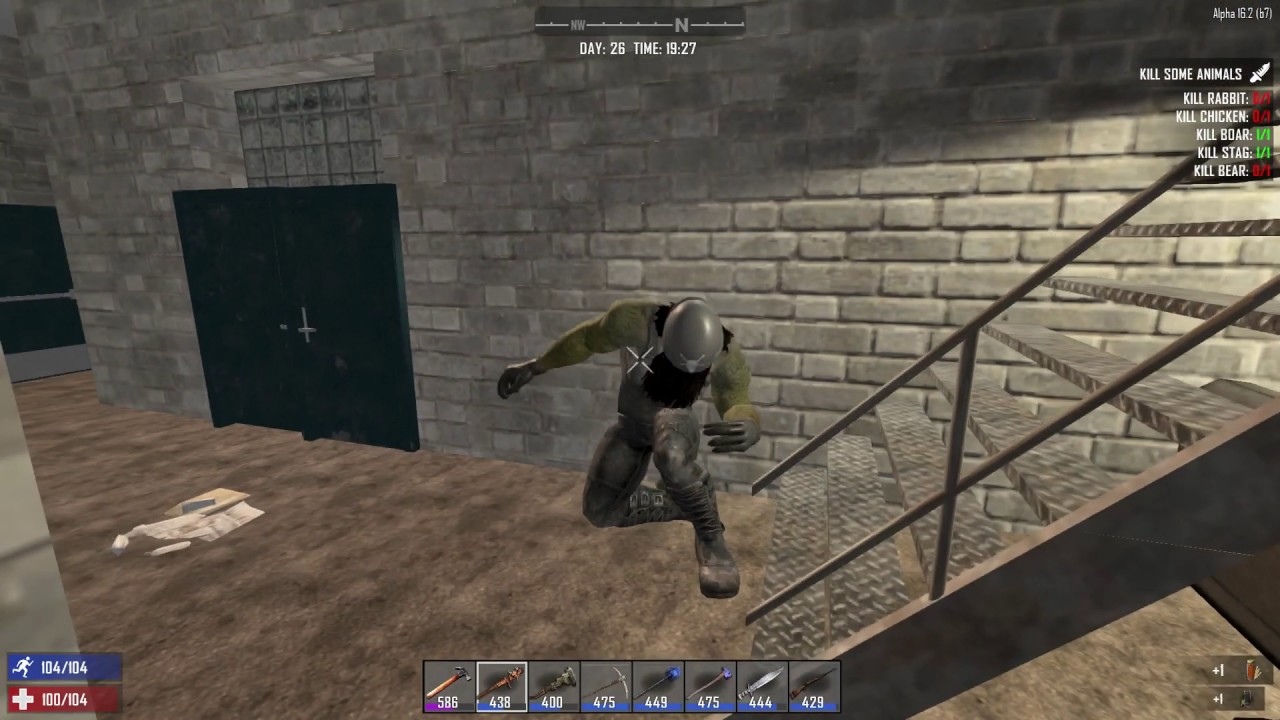 Hey, did you steal my helmet!!
One of the newer additions to the heavy armor group is the Swat Helmet. It is an alternative to Iron, Scrap, and Steel Helmets. Depending on the quality of your current heavy armor helmet, the Swat Helmet may be the best helmet you can use. 
Why Swat Helmet is Great:
You don't need to craft it
Concussive Protection 5.2 - 13
Puncture Protection 4.8 - 12
Radiation Protection 3.2 - 8
Fire Protection 4 - 10   
Swat Helmet details: Swat Helmet
How To Get Swat Helmet:
The Swat Helmet isn't a craftable item so keep an eye out when looting
If you are lucky, your local trader may have one for sale 
4. Scrap Armor (Best for Early Game)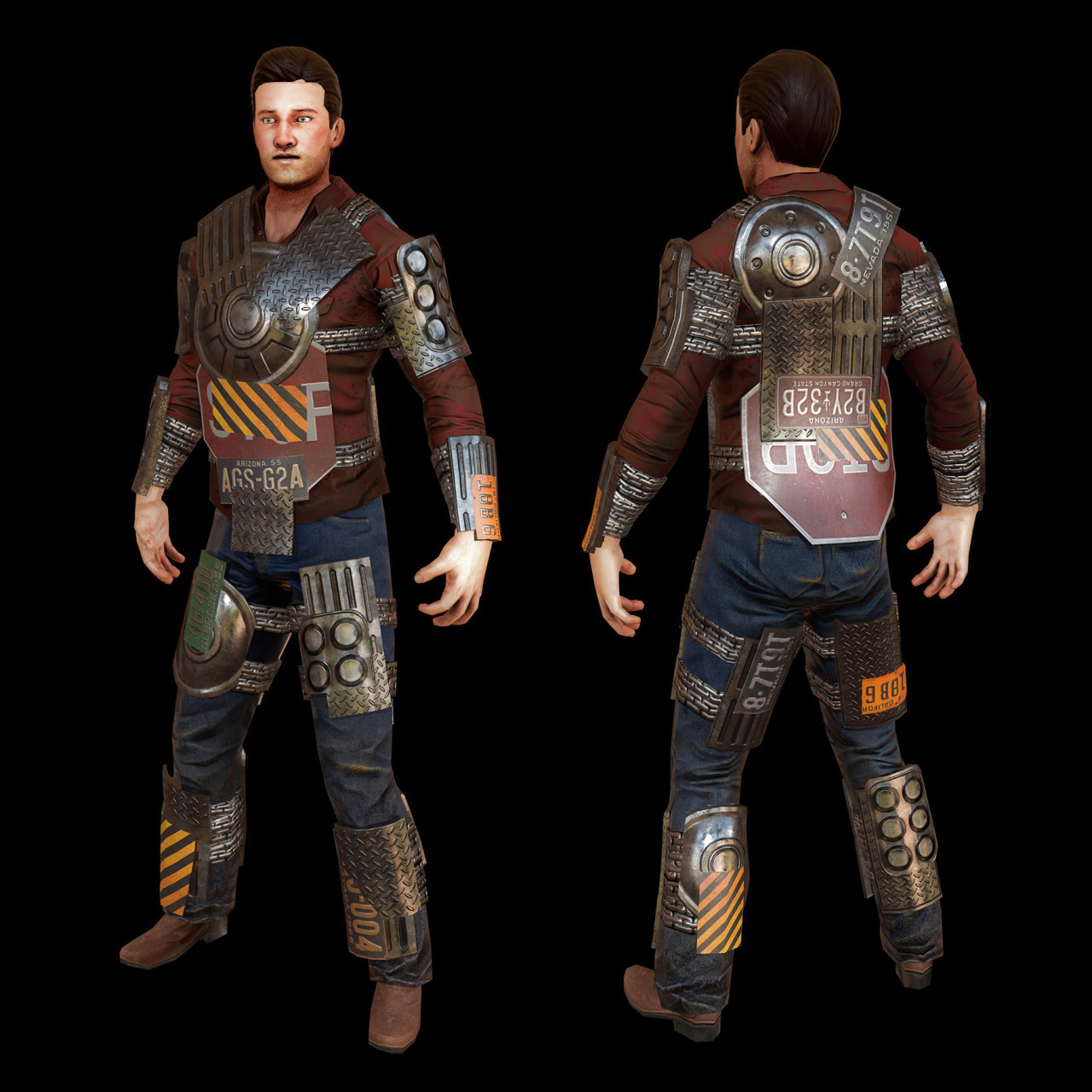 Gotta love the Scrappy Look!!
Scrap Armor is an excellent heavy armor, especially for early in the game. When resources and schematics are limited, you can still craft Scrap Armor. The pieces will grant you 10.4 armor across the board. One drawback is  -6% mobility, but this is true with any heavy armor. 
Why Scrap Armor is Awesome:
Only basic resources needed to craft
No schematic needed
Ability to modify   
Scrap Chest Armor details can be found here: Scrap Armor   
How To Get Scrap Armor: 
Find when scavenging
Purchase from the trader
Craft with Iron, Leather, and Duct Tape
3. Iron Armor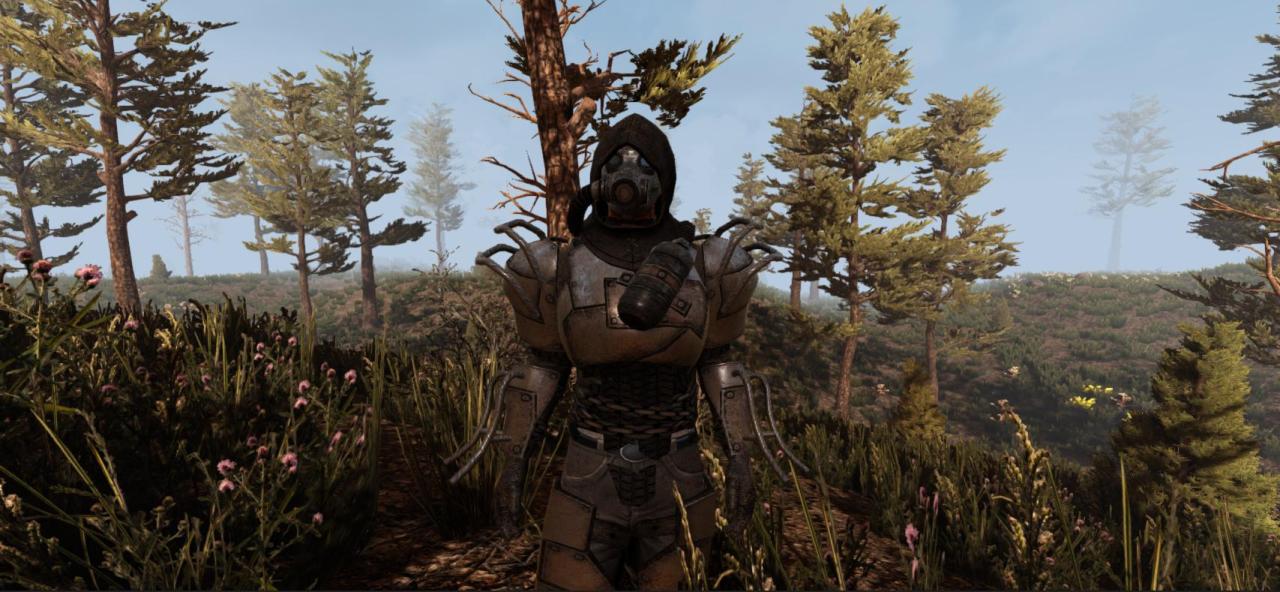 Classic Heavy Armor Protection!
The Iron armor is an excellent upgrade from the scrap armor. Once you have the ability to make Forged Iron, this is a great armor set to have. It will provide additional protection and better effect resistance. One perk is there is no decrease in mobility from the Scrap Armor to the Iron Armor. When it's time to repair, a simple repair kit gets the job done. 
Why Iron Armor is Great:
Armor Rating of 10.3-14
Effect Resistance 17%
Looks nicer than the Scrap Armor
Iron Armor details: Iron Armor   
How To Get Iron Armor :
Find while looting
Check the .with the trader to see if they have it for sale
Craft with: Forged Iron, Leather, Duct Tape, and Sewing Kit at a workbench once you have the Heavy Armor perk level 1.
2. Steel Helmet
My steel helmet should help me with this!
Another helmet option if you feel the Swat Helmet isn't getting the job done is the Steel Helmet. Depending on the helmet's quality, this will provide the best protection in the game. Also, you can craft it once you can make Forged Steel.  
Why Steel Helmet is Great:
Excellent protection, armor rating 11.8 - 16
Effect Resistance is 21%
No loss of mobility when upgrading from other heavy armors.
Steel Helmet details: Steel Helmet   
How To Get Armor Name:
Crafting with Steel Armor Parts, Forged Steel, Leather, Duct Tape, and Sewing Kits.
See if Trader Joel has it for sale
Keep an eye out while scavenging
1. Steel Chest Armor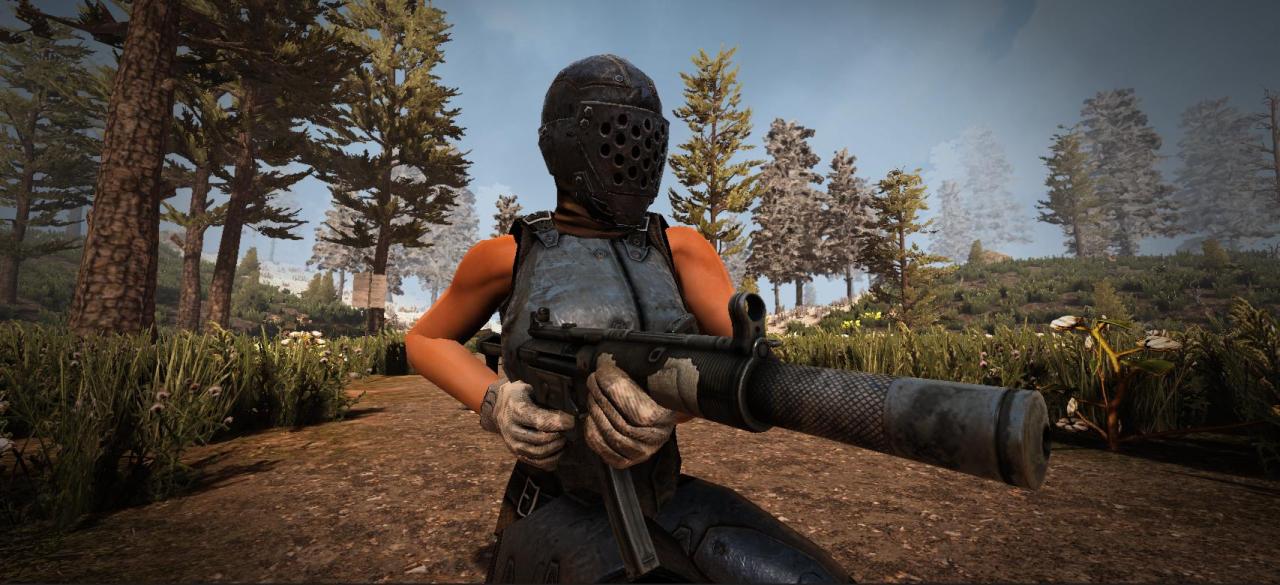 Steel Good!!
If you go down the heavy armor road, the best chest armor in the game is Steel Chest Armor. It will give you the best protection and looks cool too. Repaired with a simple repair kit, this is the armor you want if you stick going down the heavy armor road.   
Why Steel Chest Armor is a must:
Armor rating 11.8 - 16
Effect Resistance is 21%
Looks really cool
Only -6% Mobility
Can be modded
Steel Chest Armor info: Steel Chest Armor   
How To Get Steel Chest Armor:
Get lucky while looting 
Craft with Steel Armor Parts, Forged Steel, Leather, Duct Tape, and Sewing Kits.
Save up enough money to grab one from the trader
You may also be interested in:
Image Gallery