Top 10 Games Like Conan: Exiles (Games Better Than Conan: Exiles In Their Own Way)
Updated: 14 Jul 2019 4:55 am
Prepare to conquer, upgrade, and defend your new kingdoms in this new list of amazing sandbox and RPG games!
What Are The Best Games Like Conan Exiles?
If you're a fan of the game that takes you to the world of Conan, then you should take a look at the games listed below.
They offer a lot of what Conan Exiles does, and even some more.
Grab you swords and pickaxes, and prepare to explore new worlds!
10. Elder Scrolls Online
Elder Scrolls Online Game Trailer
Based in the universe of Skyrim, Elder Scrolls Online is a massively popular, online multiplayer success! It allows you to create your own along with developing new and exciting expansions for you to explore, such as Elsweyr, Tamriel Unlimited, Summerset, and more!
This award-winning classic allows players to upgrade their characters with exciting loot, weapons, and amor. It offers an amazing environment for those that simply wish to explore. Discover thousands of side quests and several expansion adventures that have hundreds of side quests of their own!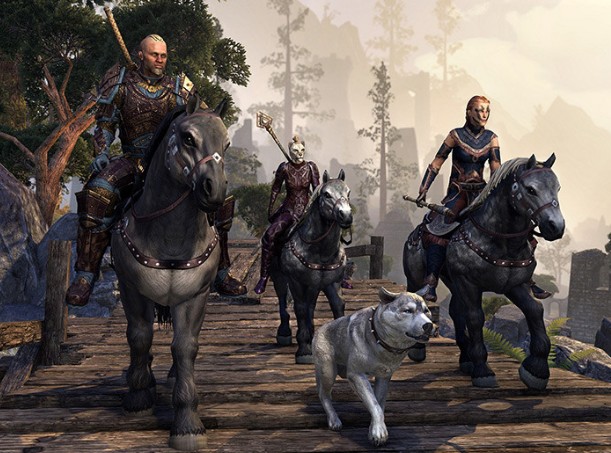 Explore amazing new worlds and play hundreds of new adventures!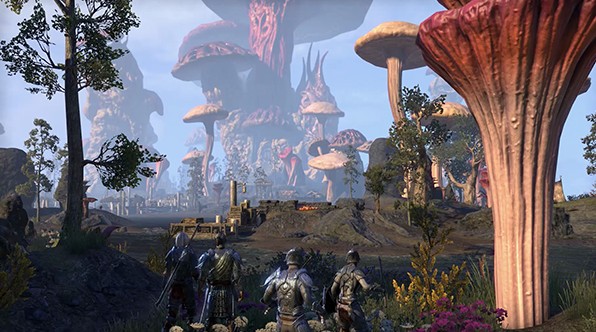 A fantastic online success that is ever-growing!
9. Black Desert Online
Black Desert Online Gameplay Trailer
Black Desert Online is a sandbox, MMORPG that's filled with quick-paced action, thousands of small adventures, and hundreds of upgrades including weapons, armor, and more! It's a living-world game that allows players to hunt monsters, join factions, and explore new areas!
Discover an incredible and magical new world with adventure around every turn! Build up your character with dozens of choices of weapons and armor! Create your own story and take part in hundreds of side quests!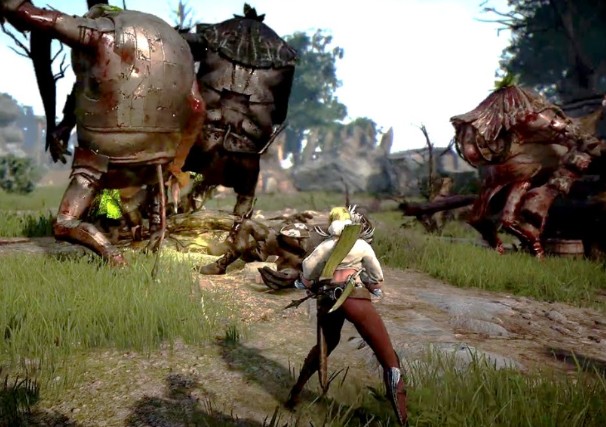 Explore a vast new world and prepare for an epic adventure!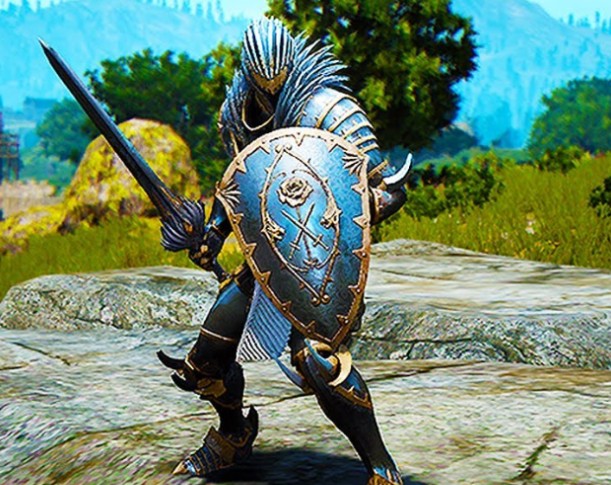 Create your character and upgrade to new weapons and armor!
8. Gloria Victis
Gloria Victis Gameplay
Gloria Victis is an MMORPG with a gigantic emphasize on realism. The game is set in a fantasy, medieval open world realm. It allows players to explore a world that mixes the feeling of Skyrim and Chivalry together!
Players will be able to explore a new realm of adventure and take part in countless quest opportunities. Build up on armor and weapons mixed with the magic of fantasy and a taste of medieval realism! Experience a beautiful game created with beautiful gameplay graphics!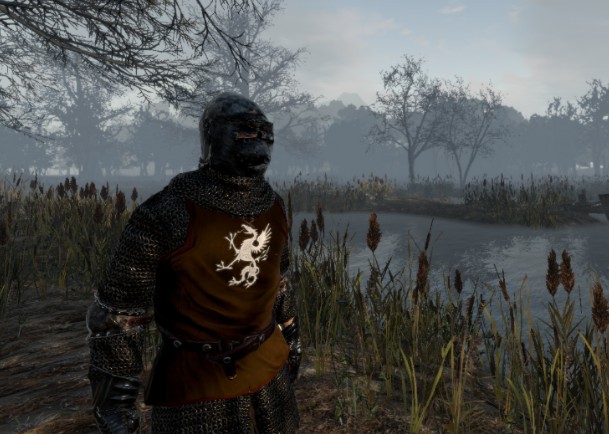 Explore a fantasy world built with a heavy emphasis on realism!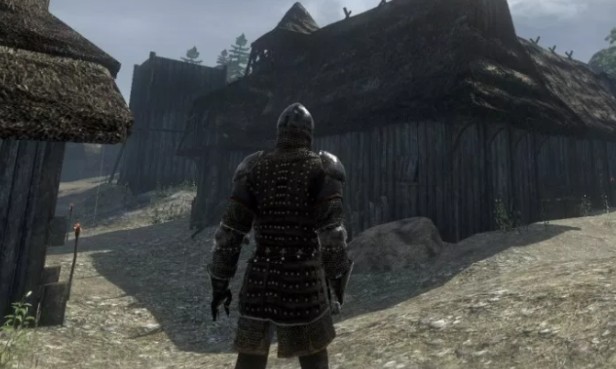 Journey across the land while upgrading with amazing armor and magical weapons!
7. SCUM
SCUM Gameplay Trailer
SCUM is a massively growing MMORPG that seeks to quench the entertainment industry's thirst for blood. Filled with such an incredibly violent combat system, SCUM allows players to experience a "Hunger Games"-like competitive edge.
Players must survive the onslaught of enemy players and obstacles as they make their way throughout a prison island. They must survive with their wit and weaponry if they wish to survive the island.
Experience a torrent of violence in a brutal combat system! Try to survive the onslaught of enemy players using only your wit and weapons. Build up a smart strategy and try to be the last "SCUM" standing!
Survive the onslaught and be the last one standing!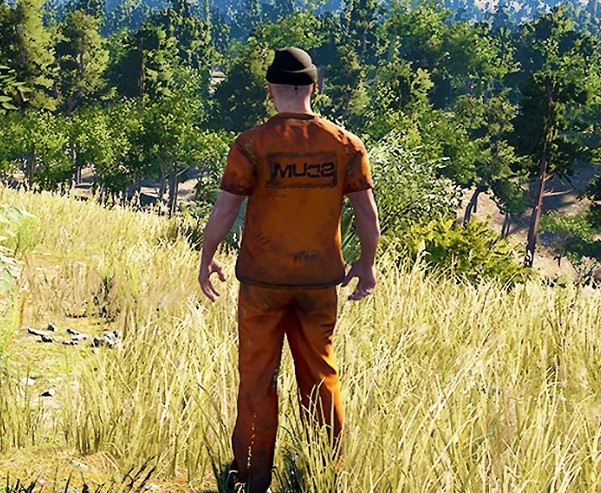 Explore a dangerous new world and build up your strategy to be the last man standing!
6. The Division 2
The Division 2 Gameplay
The Division 2 is an open world RPG that is also mixed with a third-person shooter combat system! It portrays an amazing sense of survival and modern gun-kata combat all in one game! 
It's been several months since the outbreak in New York, and the US is still on the brink of collapse. Washington D.C. is now under siege, and as a Division agent (a secret sleeper agency that serves as America's last defense) you and your team must save it before it falls!
Experience a game made to drive your adrenaline with amazing open-world side quests and suspenseful action! Discover new weapon upgrades and new areas! Link up online and team up with your friends to save Washington D.C.!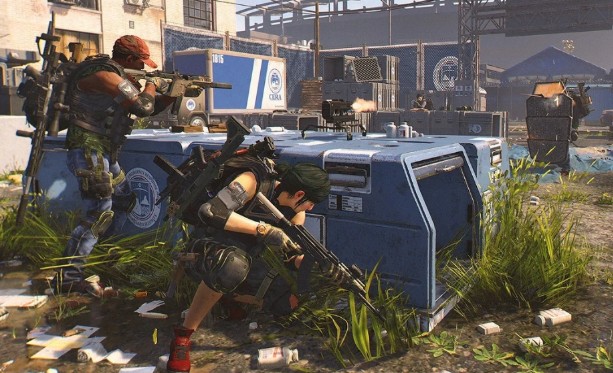 Build up your arsenal with new loot and weapons!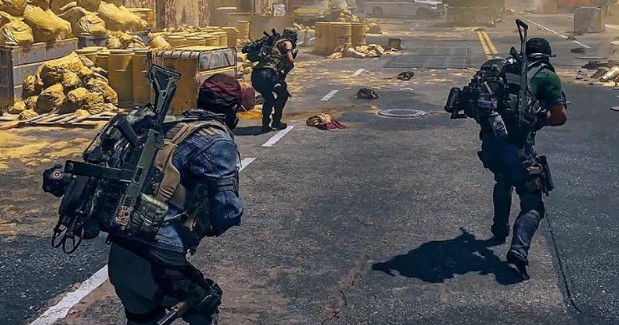 Team up with your friends and save Washington D.C.!
5. 7 Days to Die
7 Days to Die Gameplay Trailer
Alright, zombicide maniacs! Here is a game born and bred for you! 7 Days to Die is an open-world survival game in which zombies roam free. 
Players must devise their own strategies against the undead horde and enemy players if they wish to survive the rest of their days.
Experience a unique mixture of genres like first-person shooter, survival horror, tower defense, and RPG all in one game! Craft your own survival plan to see if you can survive the hordes of the undead. Build up your shelter and take refuge before nightfall, and see if you last until morning!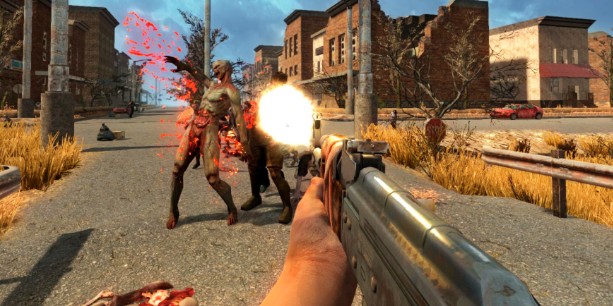 Survival. Horde. Crafting.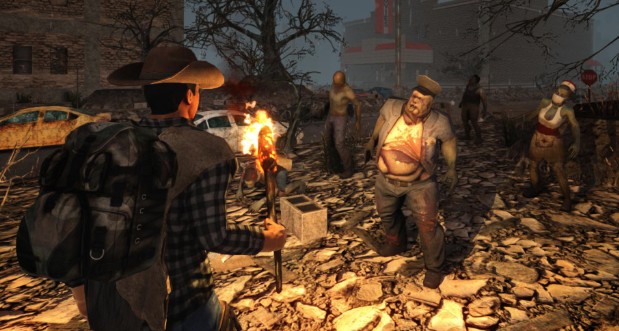 Can you survive the night?
4. Monster Hunter: World
Monster Hunter World Gameplay
Capcom has struck yet again with an amazing, beast hunting sequel! Hunters get to discover a brand new world full of danger and adventure! In addition to a new world you will discover new materials either from exploration, or monster killing to forge new weapons and armor!
Discover a dangerous new world that you will get to explore while hunting monsters! Upgrade your arsenal with new weapons and armor! Experience a beautiful new adventure filled excitement and suspense!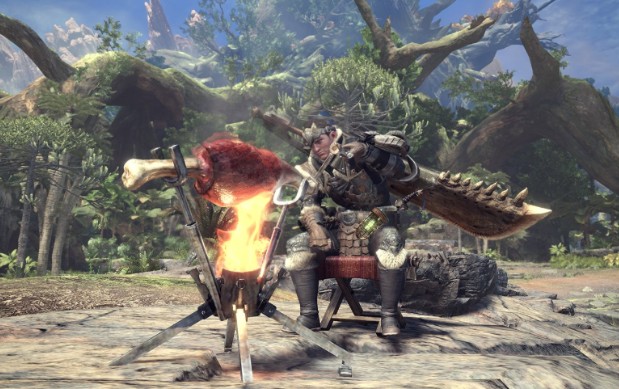 Discover a beautiful new world to enjoy!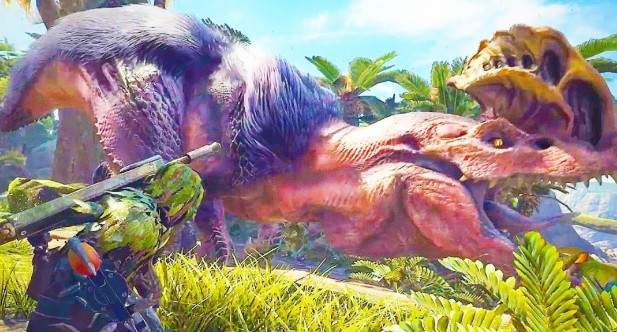 Discover new species of monsters that you will fight on your journey across a new land!
3. Kenshi
Kenshi Gameplay Trailer
Kenshi is a free-roam RPG that focuses on an open-world sandbox type of gameplay. The features a unique, linear story. Within the game players can be whatever class they desire, such as a thief, rebel, warlord, or just food for cannibals and creatures.
Discover new equipment and new materials to aid you in your survival against this new, dangerous world. Aid or fight against factions and guilds that run this new universe. Experience a unique combat system and try to survive the dangers that roam about this new world!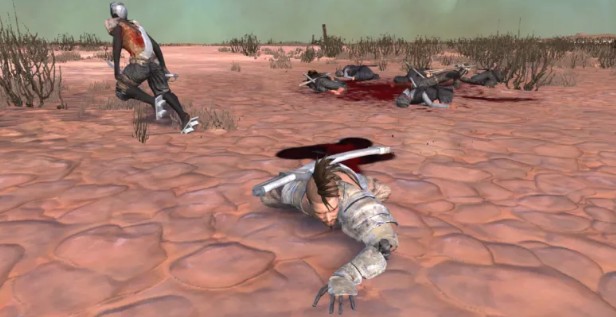 Will you survive the onslaught of dangerous creatures, cannibals, and enemy players?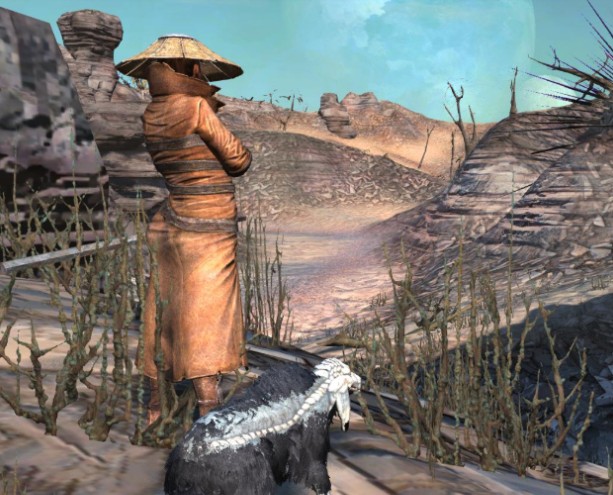 Discover a bizarre, and dangerous new world!
2. ARK: Survival Evolved
ARK: Survival Evolved Gameplay Trailer
ARK: Survival Evolved is an open-world, free roam game in which you can train, hunt, and breed dinsosaurs and other prehistoric creatures! Players create their own stories and traverse their own adventures in this massive and ever-growing prehistoric world!
As you are stranded on an island completely nude, you must figure out how to survive a land crawling with danger! Use your wit and your resources to map out a survival plan as you trek the wilderness, finding new ways to conquer the island!
Discover multiple resources to aid you in your survival on the dangerous island! Train, hunt, and breed prehistoric creatures thought to be extinct! Team up with your friends to build a prehistoric empire fit for a king!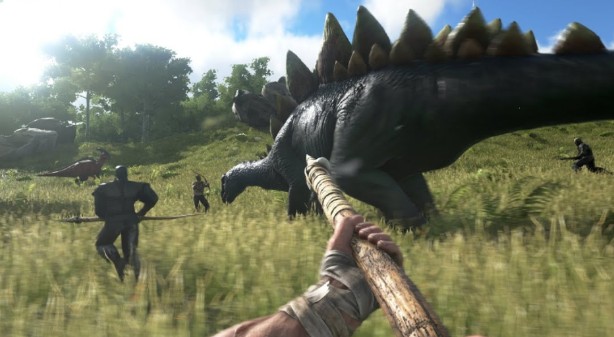 Train and hunt several breeds of prehistoric beasts!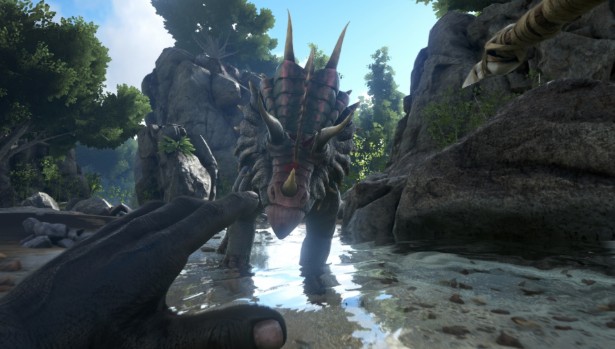 Map out a survival plan to become king of the dinosaurs!
1. Rust
Rust Gameplay Trailer
Rust is an open-world, free roam sandbox game with one simple goal: survive! Use your intelligence, discover multiple resources, and quickly build a shelter and weapons before night falls. The game brings the horrifying feeling of "Naked and Afraid" to a whole new level!
Players must survive against the thralls of several dangers such as hunger, thirst, bizarre creatures, mother nature, and enemy players if they wish to climb higher up on the food chain!
Kill numerous creatures for meat and resources. Kill other players for valuable loot and materials. Discover a dangerous new world designed to challenge and test your survival skills.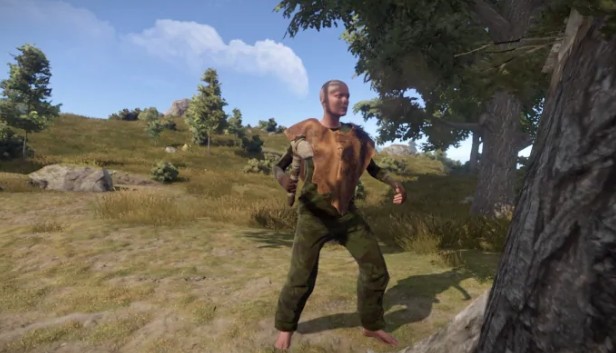 Explore this new world and use your wit and resources to aid your survival.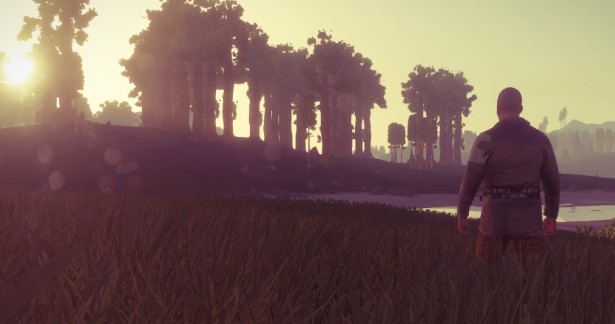 Will you survive a world designed to challenge you around every corner?
You may also be interested in:
Image Gallery