Elder Scrolls Online Surpasses World of Warcraft's Player Base With 8.5 Million Players?
Updated: 23 Jun 2017 9:20 am
The Elder Scrolls Online Grows In Popularity, But Where Does That Leave World Of Warcraft?
World of Warcraft: The Cultural Force That Extends Beyond Gaming
Since its initial release back in 2004, Blizzard Entertainment's massively multiplayer online game (MMO) World of Warcraft has left its definite mark on PC gaming and has been beyond a doubt one of the most successful titles within the genre with millions of player subscriptions world wide and shattering numerous records. The game takes place in the fictional world of Azeroth, as fleshed out in Blizzard's previous Warcraft games, and allows players to create and develop their own unique character in a large, open-world. Players can work cooperatively to complete various quests and tasks or face off against each in player-versus-player (PvP) combat by joining opposing factions.
Its impact also goes well beyond the gaming community in general and into pop cultural and mainstream consciousness with commercials featuring celebrities like Ozzy Osborne, Mr. T, William Shatner, and Verne Troyer. The game has also been referenced heavily in various media types, particularly in the South Park episode Make Love, Not Warcraft, which won a Primetime Emmy Award in 2007. 
The scientific community has even benefited from studying the game, especially after the infamous Corrupted Blood "incident" in 2005, an in-game glitch that so closely resembled a real life pandemic that epidemiologists studied it as a model to predict how human populations would react in the event of a catastrophic disease outbreak.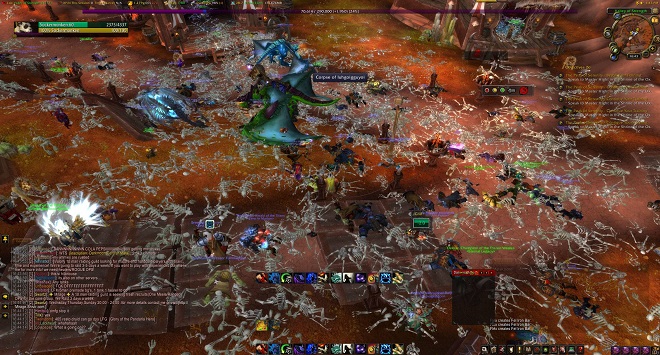 Behold, World of Warcraft's gracious contribution to the noble field of epidemiology. 
Numerous MMO's and MMORPG's have been released over the course of the last two decades, but few have been able to come close to the tremendous success and popularity of World of Warcraft. Despite reaching its peak number of subscribers in 2010, thirteen years is a long time to remain in the limelight and it shows, with subscriptions dropping down to around 5.5 million as of 2015. Things may be changing for the seemingly unshakable, reigning king of MMO's, possibly brought about in no small part by the rise of The Elder Scrolls Online (or TESO, for the sake of brevity) from ZeniMax Online Studios and Bethesda Softworks.
Usurping the MMO Throne: Has The Elder Scrolls Online Surpassed World of Warcraft?
Based in another wildly popular fictional universe, The Elder Scrolls Online offers much of what players may find in World of Warcraft in the way of creating and customizing unique player characters, multiplayer adventuring, social interaction, and PvP combat. But what's different about The Elder Scrolls, aside from obviously newer graphics, is that it still more or less has the same feel of and can be played like any of the single-player Elder Scrolls games such as Skyrim or Oblivion.
This is arguably the most important difference between the two. Players who don't care for the constantly leaping and emoting crowds of other player characters can forgo most (emphasis on "most") of the normal MMO experience, wander out into the TESO's wild areas, take in the scenery, and quest at their own pace, all of which are the acclaimed hallmarks of the Elder Scroll series.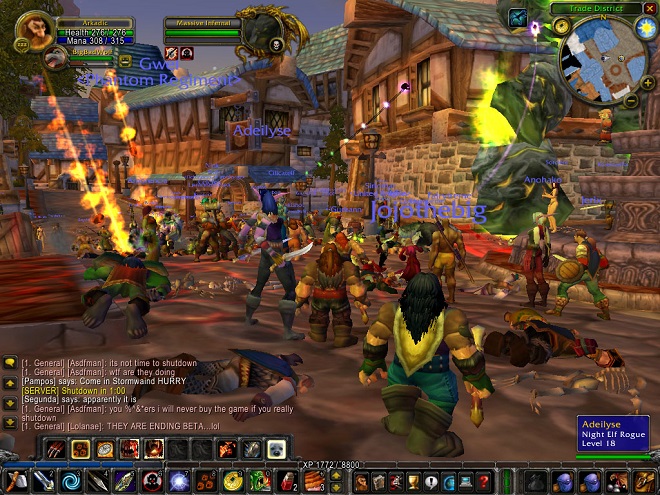 Surely, someone's character is awkwardly sipping on a mug ale next to a potted plant in the corner while nervously gazing across this crowd.
In the two years since its launch, The Elder Scrolls Online has been steadily growing with the release several expansions, with its next one coming in the form of TESO: Morrowind in June of this year. Even though exact figures are difficult to nail down, a recent article from Forbes claims that The Elder Scrolls Online now has roughly 8.5 million players, possibly surpassing the current subscriber count of World of Warcraft, which may still be hovering right around the 5.5 million mark.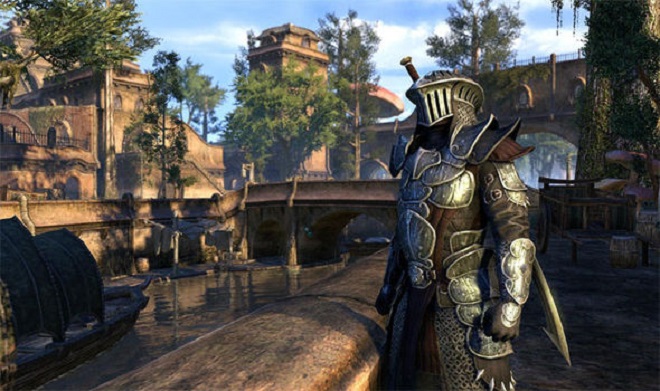 The upcoming TESO: Morrowind, will offer players additional terrain to explore, a new player class, and a more traditional style of PvP gameplay in the form of "Battlegrounds", something World of Warcraft players will already be familiar with.
Blizzard Holds Its Ground
This by no means indicates that Blizzard Entertainment is in any sort of trouble or is light on cash. Although subscriptions of World of Warcraft may be down from where they once were in years past, Blizzard recently released Overwatch, a popular multiplayer first person shooter, which could be in a large part responsible for World of Warcraft's subscription decline. However, World of Warcraft's latest Legion expansion is said to have sold nearly 3.3 million copies, no doubt giving the game a much needed boost in player subscriptions. Between these two games, millions upon millions of people are still playing on Battle.net and generating tremendous amounts of revenue for Blizzard.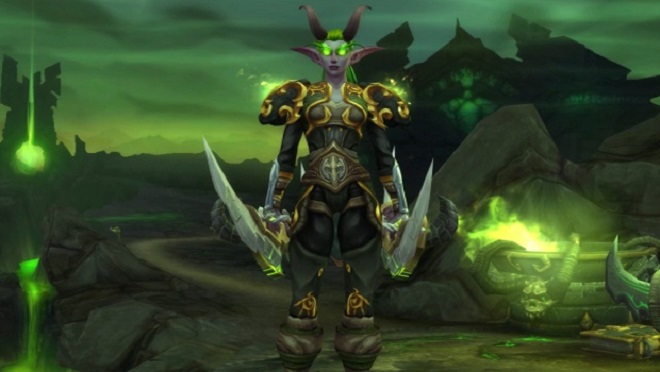 With the release of World of Warcraft's Legion expansion last summer, players now have access to the Broken Isles and a new, high-level player class called the Demon Hunter.
In the next few years as this decade draws to a close, we will surely see The Elder Scrolls Online along with other MMO titles grow and evolve in new, innovative ways. In our current era of hyper-connectivity, online social gaming is sure to become increasingly popular. With newer, shinier, and flashier titles coming out, you can bet that World of Warcraft will still be there, albeit the wizened and weathered elder of the bunch sitting in its proverbial rocking chair, looking on from the front porch. Just like any endearing grandparent, World of Warcraft will still be able to show some of these "young'uns" a thing or two and when it speaks,  others ought to darn well listen!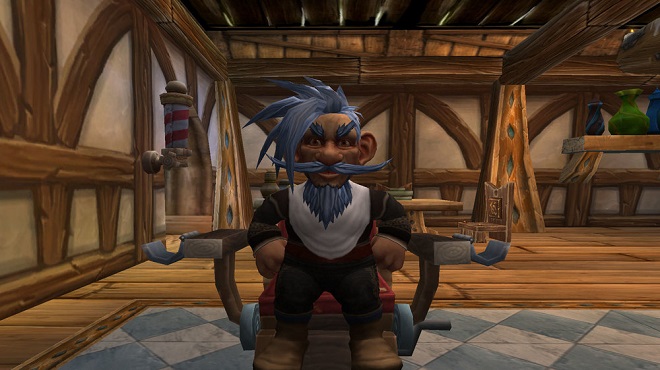 There has to be some direct correlation between "dog years" and "gaming years".
Want more? Be sure to give these a read!
Is World of Warcraft on the decline?
World of Warcraft: Legion - A Hit, or a Miss?
World of Warcraft Legion: 10 New Things Coming to The Expansion
Elder Scrolls Online Gameplay: 10 Things You'll Love
10 Best Elder Scrolls Online Addons