11 Most Popular MMORPGs in 2016
Updated: 18 Feb 2016 7:12 pm
What are the most popular MMORPGs in 2016? Let's find out.
There are over a hundred different MMOrpgs. Some are good, some are terrible. So which are the most popular ones in 2016?
MMOrpgs are driven by their player base. More players usually means its a really good game. With that in mind, let's check out some of the top MMORPGs today.
11. Eve Online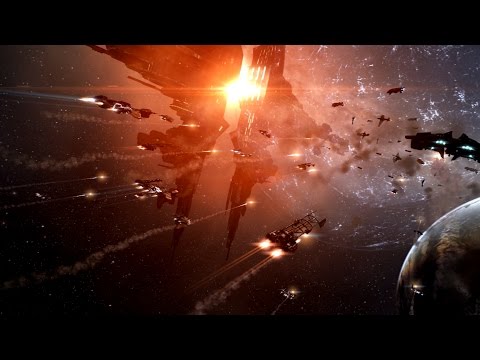 Incredibly challenging,. Hard to stay alive. You will die, and often. Welcome to EVE Online.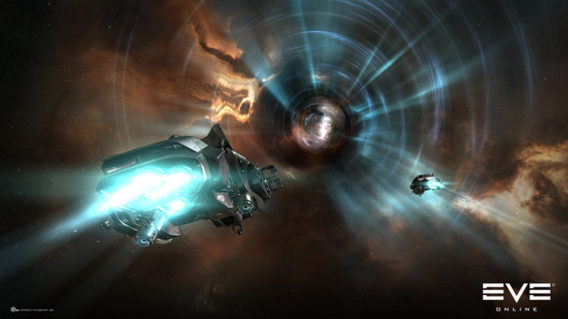 With no boundaries, EVE Online battles are epic and vast.
EVE Online puts you in a war-torn universe and allows you to man ships and command fleets of weaponized death machines. The game involves trading, crafting, building, cooperation and a lot of death. You will get destroyed by enemy ships and often.
It is truly a challenge and shouldn't be taken lightly.It's one of the most massive and well-designed sandbox MMORPG's and with over 500,000 active players one of the fastest growing games in 2016. EVE: Valkyrie should also boost EVE Online's player base.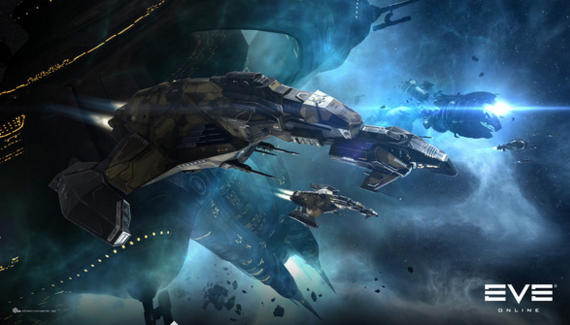 Play as a space pirate, capturing and keeping enemy ships and loot.
EVE Online's creators are unforgiving and laugh at people's misfortune if they act stupidly, but also listen to the community. EVE Online is designed to give its players real freedom –you can legally buy and sell accounts and scammers are very rarely punished.
10. Neverwinter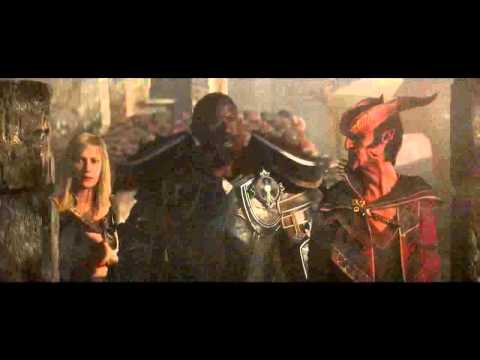 Neverwinter follows the classic MMORPG path to a tee, but polishes every single detail as much as possible. A classic take on the fantasy MMORPG, Neverwinter polishes off the essential elements of the genre.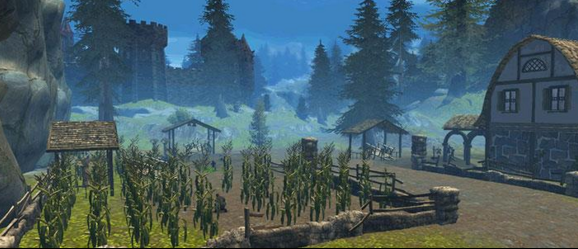 Farmland, caddle, markets, combat, quests and glory. Neverwinter has it all.
This free game based on the classic Dungeons & Dragons fantasy game has been steadily growing in numbers since its release in 2013. Neverwinter has amassed quite a following. and rightfully so.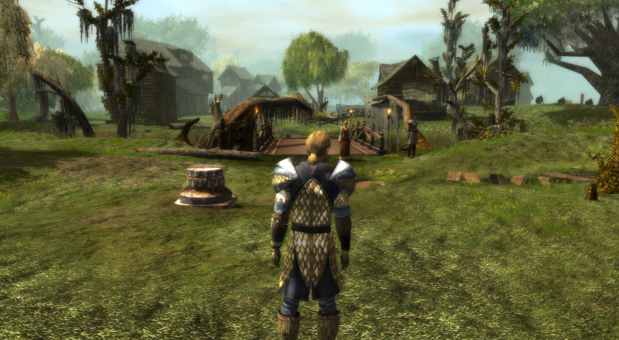 Enjoy unique character customization that puts you in the shoes of your adventurer.
Acclaimed by fans, the game offers typical fantasy MMORPG characteristics like mounts, skills, leveling up and grinding combat. It is a classic RPG-style game with a massive world full of a growing and ever-changing player base. The quests are all voice-acted, the dialogue is intriguing and you really feel your character developing over time. Grinding is rewarded with unique loot and levels as well as new areas becoming available to you.
9. Blade and Soul
Are you looking for hand-to-hand combat that is more than just sucker punches?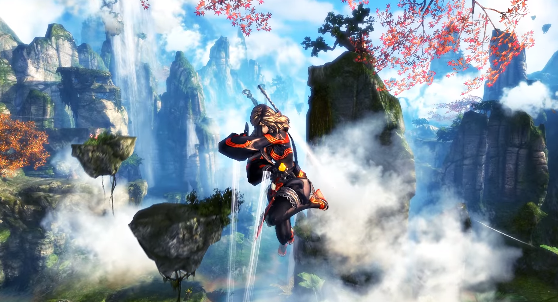 With Japanese-inspired environment and lore you'll often find yourself atop mountains higher than the clouds
Blade and Soul brings martial arts to your arsenal – a rarity in MMOs. This game is different than most MMORPGs of today. Its combat system focuses on martial arts and requires you to properly time specific moves in order to execute enemies.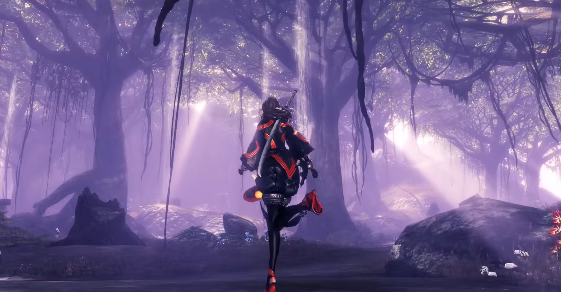 Every aspect of Blade and Soul screams out elegance.
It's original and the combat system was an obvious priority. Movement is fluid and natural and feels very surreal when you're battling an opponent. The online community is active and the PVP is interesting with timed attacks. Aside from the fun and cinematic combat, the game offers stunning visual add-ons to your character. Choose from four races, seven classes and a huge selection of customization options and enjoy creating a unique experience.
8. Runescape
I'm sure you remember this old gem.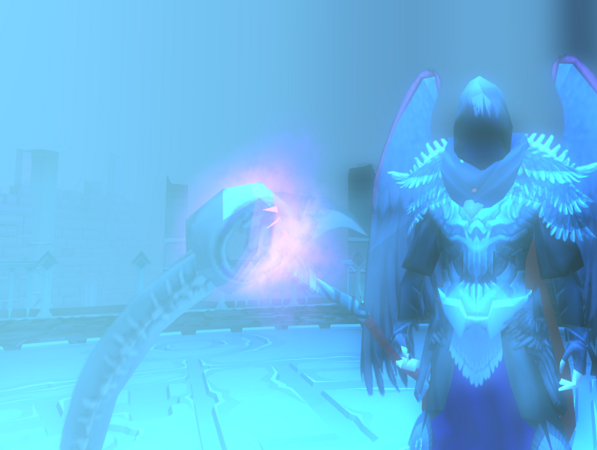 Runescape has evolved greatly since its inception in 1998, as you can see.
Is it any surprise that Runescape makes this list? This insanely popular MMORPG with over 200,000,000 accounts created has been constantly evolving since its inception way back in 1998. With several different game modes to choose from - there's old school, a reimagining of the original Runescape as it was in 2007, to Darkscape, a new 'PVP everywhere' world completely separate from the main game it's a wild and totally new world to explore.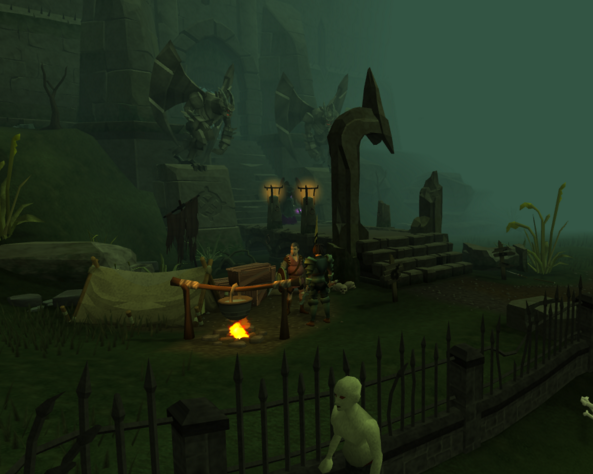 The Slayer's Tower in Morytania has been in the game for over a decade and has seen several revamps.
Runescape has recently released Elf City, a massive new expansion to the Elven forests. The newcity has brought in many new players and Jagex is constantly keeping the new updates coming.
7. ArcheAge
I especially like games that have both combat and skilling but offer choice between both.
If you do too, Archeage might be for you. Archeage is a sandbox MMORPG that has its strengths in character empowerment. One of my favorite aspects is the flow of the environment. There are no instances and everything is out in the open.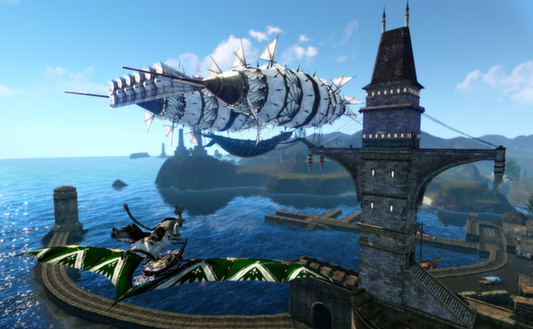 ArcheAge focuses on its player-driven economy and real-estate markets. Buy and sell land!
The world itself features a ton of custom designs aimed at making player-to-player trading extremely important. You can purchase land or sell it, farm, grow a business, become a trader - really anything. Land is released to purchase every so often, so you have to be keen and ready when the offers come up.
You also get a lot of skills to choose from in the combat system allowing for steady progression, which takes the boredom out of grinding. Archeage's population is steadily increasing. The sooner you try it out, the sooner you'll get ahead
6. Tera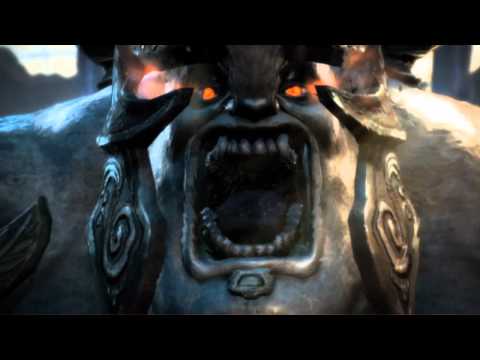 TERA seeks to take ownership of the casual MMORPG genre with captivating quests and less focus on player interaction
If you enjoy a mix of casual and hardcore content, Tera has a massive player base and isavailable to all.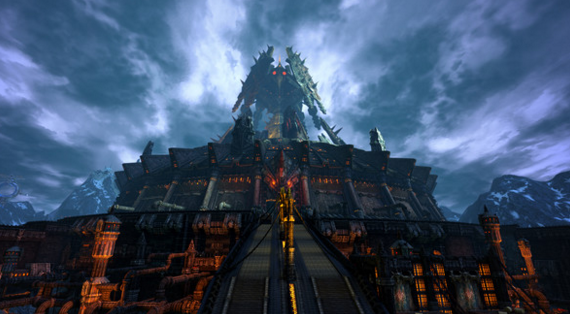 Massive temples are not uncommon in TERA
Tera is a massive open world MMORPG by En Masse Entertainment.Tera focuses on PVP andfun character progression and has been popular since its inception in early 2015. The game allows you to choose typical classes and skills, and you level your character bystandard means: quests, mobs and objective completion. 
Tera is made mostly for casual gamers. The end-game is insignificant so once you're max leveled there isn't much to do other than dungeons and PVP. With that said, however, there are a very large number of ever-changing classes available to choose from, each with their own unique fighting style an d perks.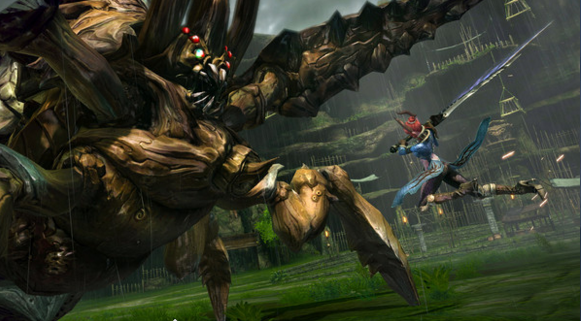 Combat is separated into many categories but features the prominent tank, DPS and hunters as well.
So you can make a new character and enjoy the game all over again from a different perspective. Tera is a very tactical game where dodging and aiming are of utmost importance.
5. Final Fantasy XIV
Final Fantasy is a lot more fun with friends.FFXIV lets you adventure through massive lands and group up with players from around the world. Whether a casual or hardcore gamer, the game will appeal to you.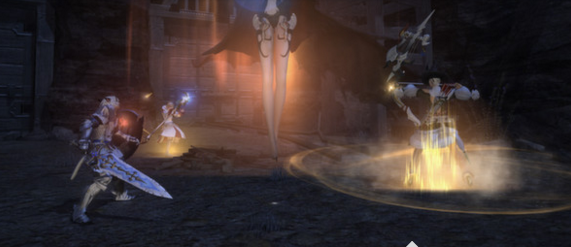 Unforgettable foes and forever-remembered quest lines. 
Its rich storytelling compels you to pay attention to every word as to not miss out on what's happening. You get engrossed in the characters in a way similar to well-made TV shows, but of course with the added benefit of playing as them.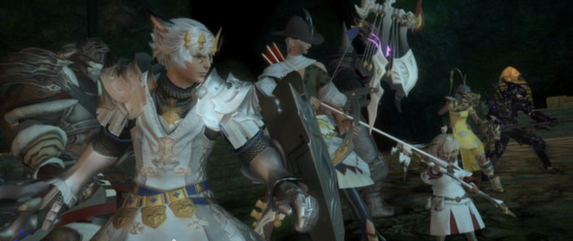 FF XIV features one of the most generous, patient and respectful communities in today's MMO world
It's quite a typical MMO in terms of questing, leveling and combat, with standard tasks like 'get item, kill boss' but the simplicity is embraced. A lot of the time developers get caught up in being different and don't focus on polishing every detail. This isn't one of those games. Every aspect is extremely well done - from the UI to the combat and questing. At times quests can get repetitive, but that is expected in MMOs.
4. Star Wars: The Old Republic
Sith or Jedi? Set aside your preferences for a minute and aid in the fight!
Since its launch in 2011, SWTOR has been increasingly popular among fans of the film and also beginners to the franchise. The Sith and Jedi must ignore their qualms to join forces in pursuit of a common foe.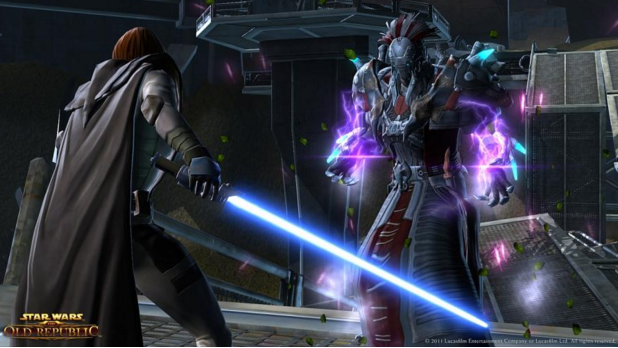 Slice intergalactic enemies with your light saber in SWTOR
The game relies somewhat on teamwork but for the most partis capable of being played thoroughly alone. In recent months the game has shifted focus from boring repetitive side questsand instead changed the objective system.It is now more linear and will put you through dungeons and otherobstacles to earn rewards.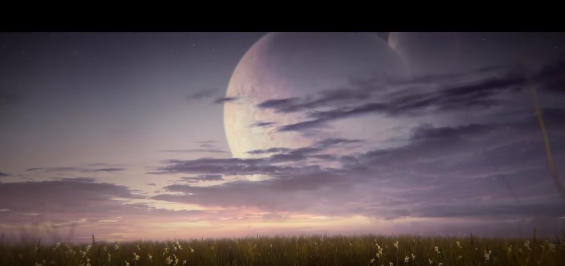 You'll find many homages to the genre within the game's lore and dialogue.
Another significant change made is the story mode. In the original release, each class had their own story attached to them. Now however, they all share the
same story.By narrowing the scope of the storyline you can actually get attached to what's happening. The developers seem to realize what was lacking and the new updates are bringing back old players for all the right reasons.
3. The Elder Scrolls Online
The lands of Tamriel have many new faces.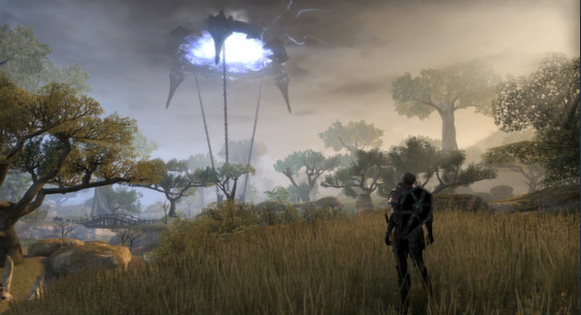 The first online game in the series is significantly different than its predecessors.
The Elder Scrolls Online is the first time this legendary series has seen online activity. Players can venture through the lands of Tamriel together or sol o with many familiar places but a wholenew array of potential friends and foes.
The game is a little different than most Elder Scrolls games. There is no pausing, as you'd expect, and combat has been streamlined to address well-known problems, like only being able to bind two spells at once. You can now become a mage without the annoyance of pausing every few seconds to switch spells! You can also team up with friends to take on massive bosses that require multiple adventurers to take down.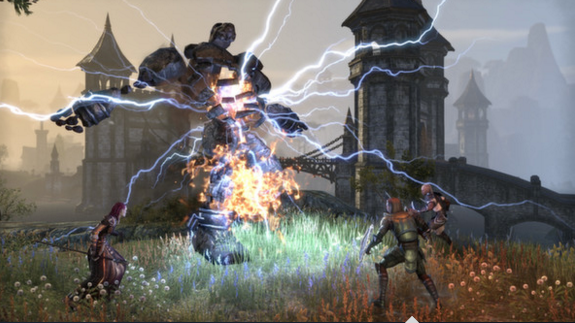 Giant foes that require more than two hands are plentiful in ESO.
TES Online is a huge step forward in the series and has seen a steady increase in players. 2016 will be no different as PS4 and Xbox One as well as PC gamers flock to it after its acclaim.
2. Guild Wars 2
Taking expansions to the next level.Guild Wars 2 is a massive MMORPG that has accumulated a very large player base in the past half a decade or so and with consistent quarterly updates it's no surprise that this is one of the most popular MMOs played right now.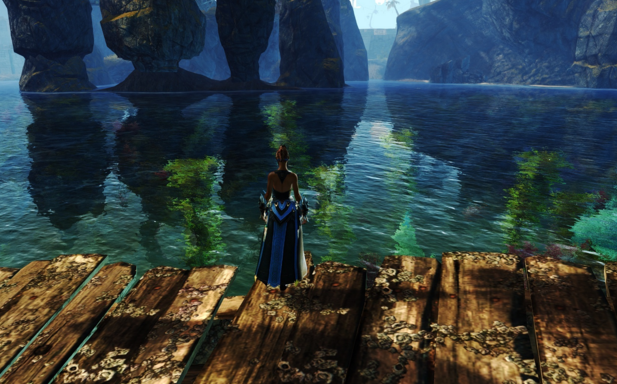 Quality gameplay and matchmaking for team activities make Guild Wars 2 a seamless co-operative experience.
Its first 2016 expansion includes four new maps in Magus Falls and provides ancient storylines related to the vegetation of the surrounding area. You'll find old, gold architecture hidden beneath the thick jungle.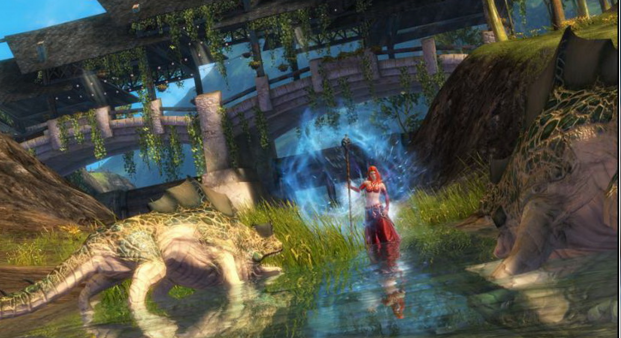 Unlike many MMOS, seeing another player is not a burden, but a relief!
Guild Wars has always made sure that seeing other players in-game is not a hindrance. Seeing a player when you're completing an objective or killing a bo ss is awesome because sometimes you require all the help you can get. With focus on player enjoyment and ease of cooperation with other users, Guild Wars 2 will
continue to get better – and bigger in 2016.
1. World of Warcraft: Legion (Coming 2016)
This worldwide phenomenon keeps surprising us all. World of Warcraft still knows how to pull you back in, even after you might have thought you
were done for good.
While Blizzard's player base has seen a decline in recent years, that could soon change. The upcoming Legion expansion draws a significant line in the World of Warcraft story: the Alliance and Horde must forget about their current disagreements to foc us on something that threatens them both.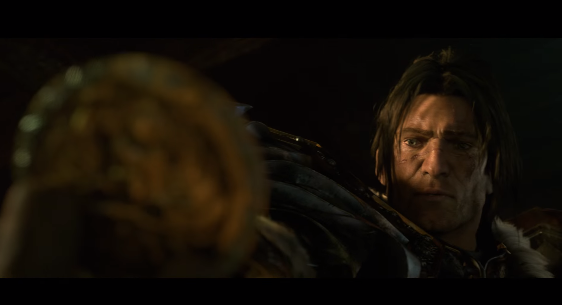 With the Horde and Alliance temporarily forgetting about past beef, you'll get to see foes work together for the first time.
The expansion will also bring a new class: the Demon Hunter. This class is based on lore from Blizzard's Warcraft III. There are several new areas to visit ranging from Viking-esque cities to Druid-like forests there is much to see. The new World of Warcraft expansion has opened the eyes of many past and current players.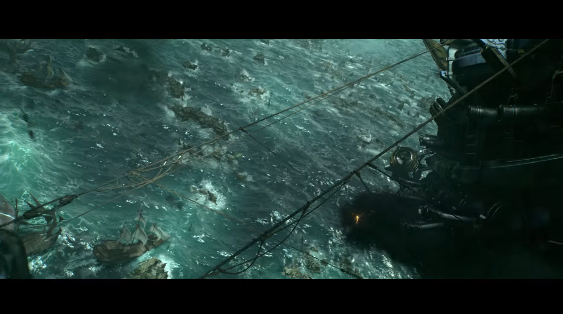 Will the new expansion take to the seas?
Will the truce between the Horde and Alliance last? Can there be a World of Warcraft without war? The release date for World of Warcraft: Legion is unknown but Blizzard said sometime around summer 2016. Read more about World of Warcraft: Legion: 10 New Things Coming To The Expansion.
Want more awesome PC games? Check out: 
10 Hottest Female Villains From Video Games
17 Best Dungeon Crawlers To Play In 2015
Image Gallery