Ark Survival Best Way to Get Metal (Top 5 Ways)
Updated: 29 Dec 2018 11:16 pm
How to get metal most efficiently
Farming, an ugly word we all hate to hear, and a task that is just as awful. When presented with the right tips and tricks, farming can be made easier and we've done exactly that (less you get tempted to rage quit your game) so that you can find the top places to get metal.
1. Preparing to harvest: Before you set out on your adventure there are a few things you need to do to prep for mining. The first of these things is making sure you have the correct equipment. Make sure somewhere in your inventory make sure you have a pickaxe. While any old pick axe can technically work, having a metal one works best. If you're unsure how to craft a pick axe, then just look at the video down below. Since you won't be carrying all this metal on your back (you'll get weighed down,) then you're also going to need to bring some dinosaurs with you that have a high carry compacity. This is to say, a dinosaur that can carry heavy things back with them without becoming encumbered. Some of the better dinosaurs for this are the mammoth, Quetzals, etc.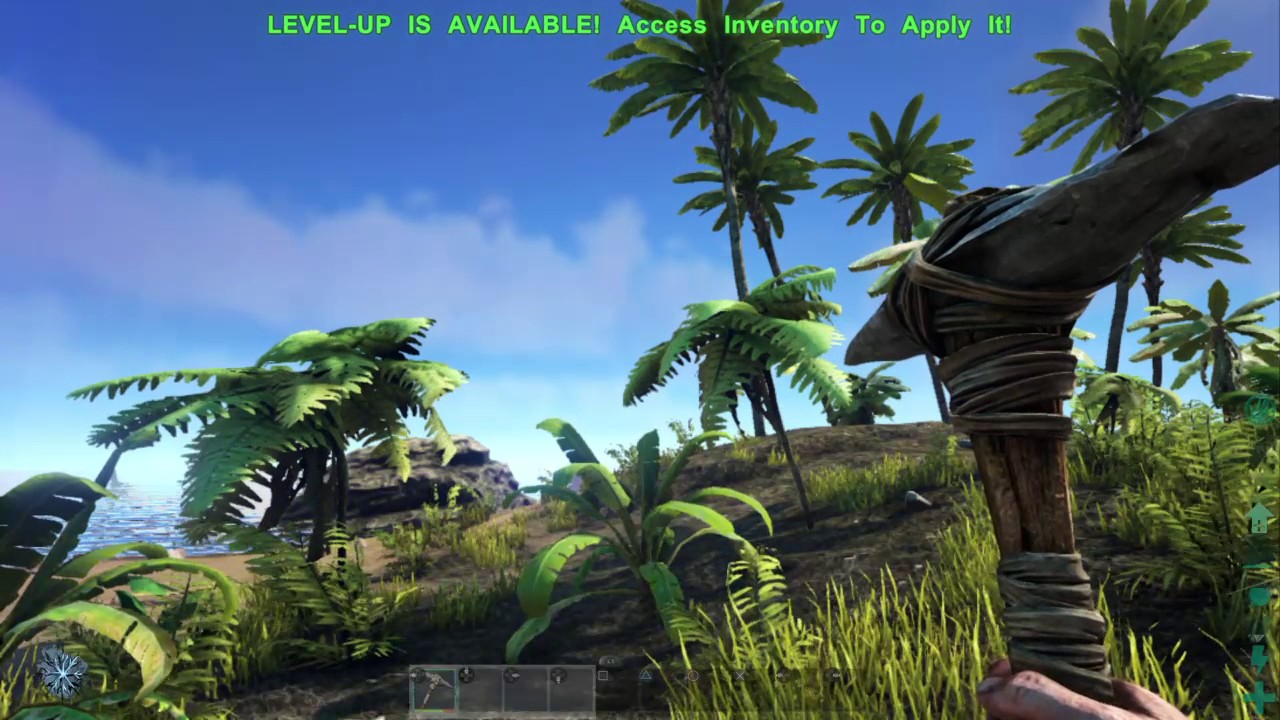 2. What does metal look like: Metal…I know you're probably thinking of the kind that is used in buildings and tools, but I assure you, this is a different kind. If you've never seen where to get metal from, then you're in luck. While it's true you can get metal from just about any old large rock, the odds may not be in your favor. While out adventuring you want to be sure to get metal from a node, look for large black rocks with a shiny gold tint to them. These rocks are guaranteed to yield more and get metal each time. This means while you're out banging on rocks, make sure you're only going after the rocks that are darker in color or have that gold shiny look to them. Think in terms of the old western gold rush!
3. Locations: Depending on the map you play on, will depend on where the best place to find them. I've provided a map for each DLC to best display the areas in which metal is highest in abundance.
The island: This video provides you a look at the Island and the best place to farm for metal on it
Scorched Earth: By clicking here, you can find the best places to farm metal on the Scorched Earth maps
Aberration:  This video will provide you with the best locations on Aberration to farm for metal. 
The Center: Click here to see the best places on The Center to farm for metal.
Ragnarök: This video will show you the best spawn locations for Ragnarök when farming metal. 
4. Efficiently farming metal: When you're farming metal, the last thing you want to do is play the back and forth game, not that we wouldn't find amusement in watching someone run around like a chicken with their head cut off.  The great thing about Ark is the ability to use dinosaurs to carry others. We recommend using at Quetzal to fly to the locations linked above and then carry an Anky over there with you. This is because both dino's have a heavy weight carry on them and will save you trips. Another thing about the Anky, you can leave him in the area to mine while you take the resources off him and place them in the Quetzal, fly back to the base and unload just to rinse and repeat. This video is a great example of how to use this combination to farm for metal in whatever area of the map you're on. 
5. All about that base: So, you've grabbed your pick axes, your dinosaurs and scoured out the area of the map that you've found to be high in resource, what now, right? Depending on server settings, you may be able to see a high respawn rate in the rocks you need to mine to get metal. If you truly want to cut out the middle man on this, you can build a second base around the area that is high in metal and set up a teleporter from there to your home base. In doing so you can store some of the metal there and transport them to the original base without need to use dinos.
You may also be interested in :
Image Gallery