[Top 5] Rocket League Best Aerial Sensitivity (Used By Pros)
Updated: 17 Mar 2023 4:58 pm
Like all of your controller settings, aerial sensitivity is important for dialing in your setup. You may have never touched these settings before, but by altering them, you can unlock a bit of extra potential in your games. Alter some of these settings and see if they impact your ability to play faster and better. Pros always change these settings to match their preferences.
Don't know where to start? First, read up on what each setting does, and then have a gander at the best aerial sensitivity settings used by some of these top pros. Keep in mind that only half of Rocket League is played in the air; you still need all the other settings for the ground dialed in too!
Explaining what each setting does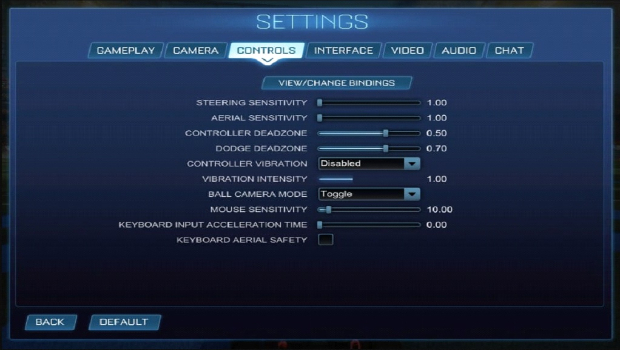 So what does each setting do?
Steering sensitivity: This controls how fast your car turns on the ground in response to any movement from your analogue stick. The higher this setting, the more responsive your car will be when turning on the ground. Going too high, though, will cause your car to become twitchy and a bit too responsive.
Aerial sensitivity: Does the same as steering sensitivity, but only for when your car is in the air. Traditionally, players keep these two settings the same to give them consistency in their car's movements when transitioning from the ground to the air.
Deadzone: Deadzones dictate how sensitive your joystick is to movement. If this setting is too high, you'll find you'll need a lot of stick input before your inputs are registered. Too low, and your car will have a mind of its own as your controller will be sending inputs to the game even when you aren't pressing anything.
Dodge Deadzone: This works much like the Deadzone setting above, though often this is set slightly higher than the Deadzone to ensure that you can fast aerial and double jump without having those misplaced flips interrupt your game.
Deadzone Shape: Deadzone Shape is a setting reserved for PC only (sorry console noobs). It changes the shape of your dead zone, which can allow for some marginal gains. Essentially, square or cross deadzones give your controller a little bit of extra room to rotate on the diagonal axis. This allows for slightly faster rotations than the default Dead Zone that is present.
It may take a little bit of time to get used to these settings once you apply them, but remember that the initial discomfort is worth pushing through in order to have a higher skill ceiling later in the game. With everyone on the same page, let's get into some of the Pro's settings.
5. Scream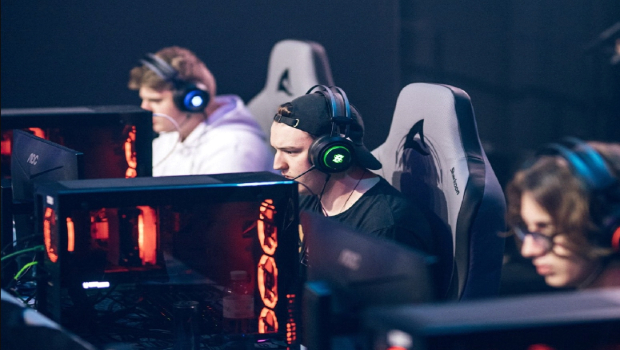 Face blocked by the beefy PC
Scream is a Croatian Rocket League pro who has predominantly played in the C and B tiers of professional Rocket League. Scream became the first Croatian player to qualify for RLCS when he qualified for RLCS Season X--Fall: Europe Regional 1 with Uniquestars.
Current team: ReckenRockets H
Controller: Sony Dual Sense
Deadzone Shape: Cross
Deadzone: 0.05
Dodge Deadzone: 0.5
Aerial Sensitivity: 1.55
Steering Sensitivity: 1.55
4. Atomic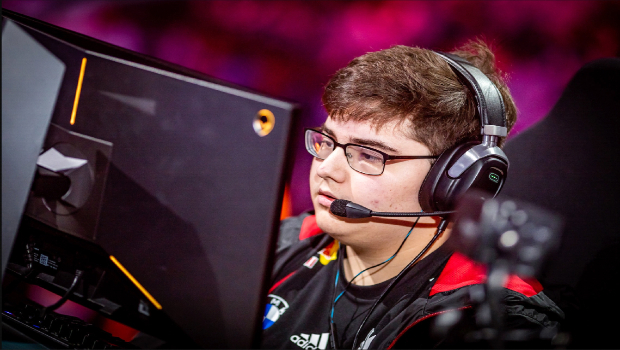 For a guy call Atomic, there certainly aren't any reactions
Hailing from the United States of America, Atomic is one of the hottest esports prospects in Rocket League for the coming years. Having already won just under $400,000 in prize money, he is slowly on his way to becoming one of, if not one of the most dominant players in the eSport. Playing for G2, he only narrowly lost out on winning the RLCS 2021–22 World Championships to BDS. He's already racked up an impressive amount of victories in both A- and S-tier competitions.
Current team: G2 Esports
Controller: Dual Shock 4 (Black)
Deadzone Shape: Cross
Deadzone: 0.05
Dodge Deadzone: 0.4
Aerial Sensitivity: 3.50
Steering Sensitivity: 3.50
3. Monkey M00n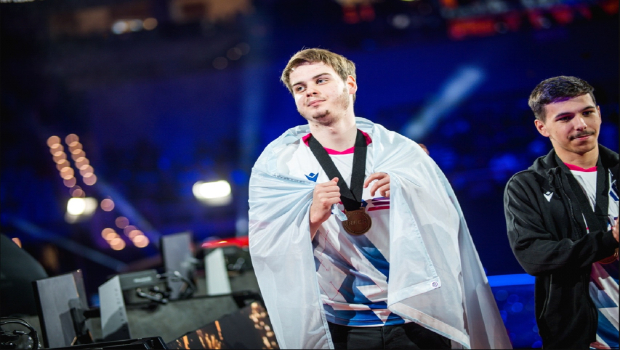 Where's his space suit and helmet?
M0nkey M00n is a French pro who currently plays for team BDS. Having beaten our previous pro at the RLCS 2021-22 World Championships, he took home his share of $600,000. In 2021, he was ranked as Octane.GG's best player, which shows you the skills he possesses. To add to the high praise he's already received, he was ranked the 4th best in 2022 by Shiftrle.gg, which is criminal considering he won the RLCS that year.
Current team: Team BDS
Controller: Sony Dual Sense
Deadzone Shape: Cross
Deadzone: 0.08
Dodge Deadzone: 0.6
Aerial Sensitivity: 3.89
Steering Sensitivity: 3.90
2. Vatira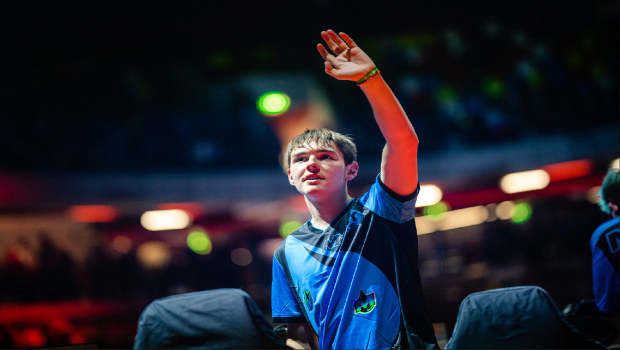 Another French pro?
Why are the French so good at producing Rocket League pros? Well, here we have the 16-year-old wonder kid, Vatira. Playing for Karmine Corp., he's placed first in both the RLCS 2022-23 - Winter: EU Regional 1 - Winter Open and the RLCS 2022-23 - Winter: EU Regional 2 - Winter Cup, showing that he is a force to be reckoned with. He's only going to get better with age, but at 16 with approximately $190,000 in tournament winnings, he's one to study and follow.
Current team: Karmine Corp.
Controller: Dual Shock 4 (Silver)
Deadzone Shape: Cross
Deadzone: 0.07
Dodge Deadzone: 0.6
Aerial Sensitivity: 2.00
Steering Sensitivity: 2.00
1. Arsenal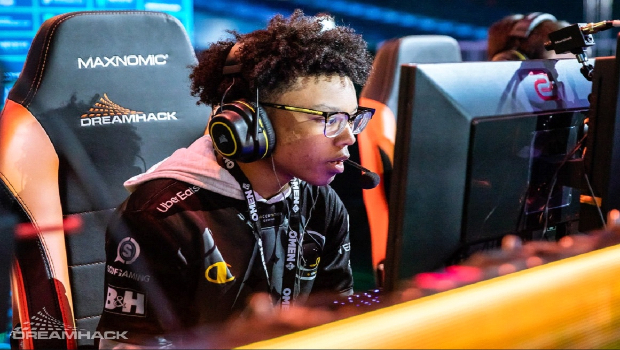 Arsenal competing at Dreamhack
Arsenal may not be the most decorated player on this list, but he is definitely capable of pulling off some show-stopping plays when it comes to Rocket League. Currently playing with Spacestation Gaming, he's won just over $275,000 in prize money over his career so far. At 20 years old, his best years are still ahead of him. He's also one of the scene's most prominent content creators on YouTube; check him out.
Current team: Spacestation Gaming
Controller: Sony Dual Sense
Deadzone Shape: Cross
Deadzone: 0.05
Dodge Deadzone: 0.6
Aerial Sensitivity: 2.00
Steering Sensitivity: 2.00
You may also be interested in: