The 5 Best Wheels In Rocket League That Look Freakin Awesome
Updated: 05 Jan 2019 12:46 pm
Check out The 5 Best Wheels In Rocket League That Look Freakin Awesome
The blades of grass sway in the artificial wind. You can hear your opponent's engine revving, ready to strike. You take one last look at your car and get ready for kick off. The countdown begins a slow methodic beat. 3. 2. 1. You take off, but something feels wrong. You look at your car and realize in pure terror you're using common wheels! Don't you fret though, I have the top 5 most Freakin awesome wheels right here. These are wheels that not only have a great look but will certainly go with any theme you're going for. For this ranking, we are talking about pure aesthetics. Key values will not be a factor in this list. 
5. Thread-x2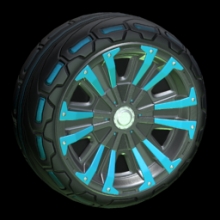 We start this list with a very rare type. With a design on the thread. And spokes pointed inwards. This wheel will add balance to your battle car. Thread on your opponents with this freaking awesome wheel!
4. Hypnotic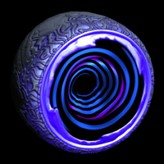 An Exotic Type, hypnotic wheels came in the triumph crate. The rotating swirl adds an extra coolness factor to your battle car. Rather you're going for a clean look or an absolute machine. Hypnotic can deliver. Hypnotize your opponents into submission with this freaking awesome wheel!
3. Infinium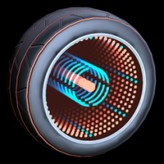 Infinium is an exotic type that came with the victory crate. This wheel looks as though is pulsating as you drive. Sporting infiniums will make your battle car look sleek and glowing. It's not an understatement to say these wheels go with anything. So, illuminate the goal and take your shot with this freaking awesome wheel!
2. Draco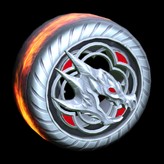 Draco wheels burst onto the pitch with the nitro and players choice crates. The fiery thread and slick dragon rim really make this wheel. If you are going for a fiery and powerful look slap on some dracos. Set the pitch ablaze with this freaking awesome wheel! 
1.Reactor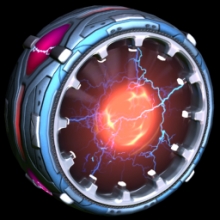 Taking the top spot of the list is reactor wheels. Exploding onto the scene in the zephyr crate. These wheels pact enough fission to decimate a whole team. If you're looking for a wheel to add some extra power to your battle car look no further. Disintegrate the competition with this freaking awesome wheel!
Summary
Wheels really make your battle car. Those mentioned in this list will have you looking freaking amazing. But I want to know what you think. Do you agree with this list? Was there a wheel not mentioned you think is Freakin awesome? Let me know and I'll see you on the pitch!
You may also be interested in: 
Image Gallery