[Top 10] Fortnite Best Adventure Maps
Updated: 09 Apr 2021 9:35 pm
Find out which creative maps you've been missing out on.
10. Tiny Toys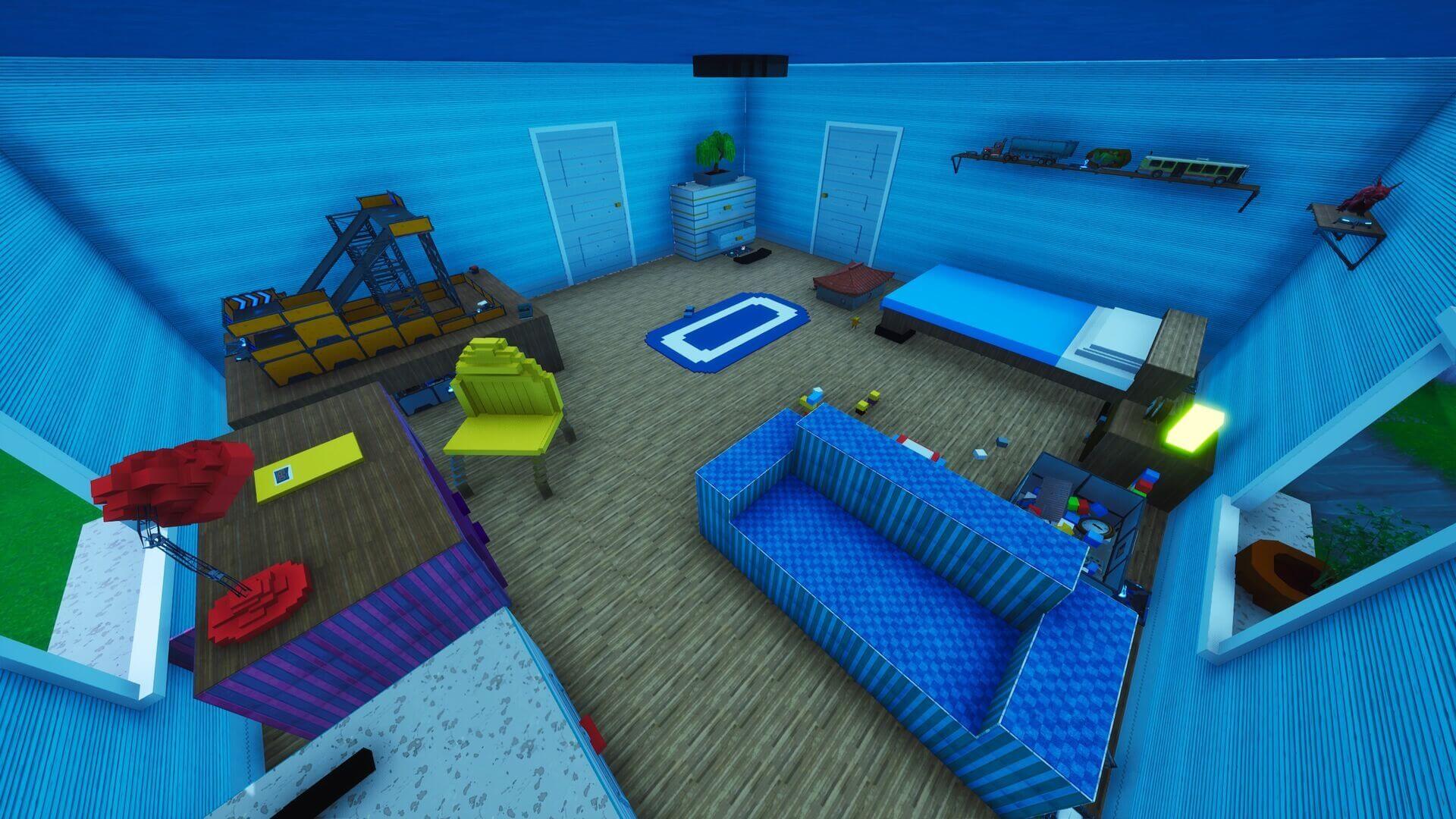 Image of the Map Tiny Toys on Fortnite's Creative Mode.
This map is great if you're into Toy Story or just want a novelty gameplay experience in Fortnite. This map shrinks you down to toy size, creating a perfect scenario for a big (or tiny) adventures.
What's Great About Tiny Toys:
Great adventure gameplay for friends
Unique and creative game mode
An inspiring example of Fortnite's Creative Mode capabilities 
Download Map: 9673-6880-8356
9. The Floor Is Lava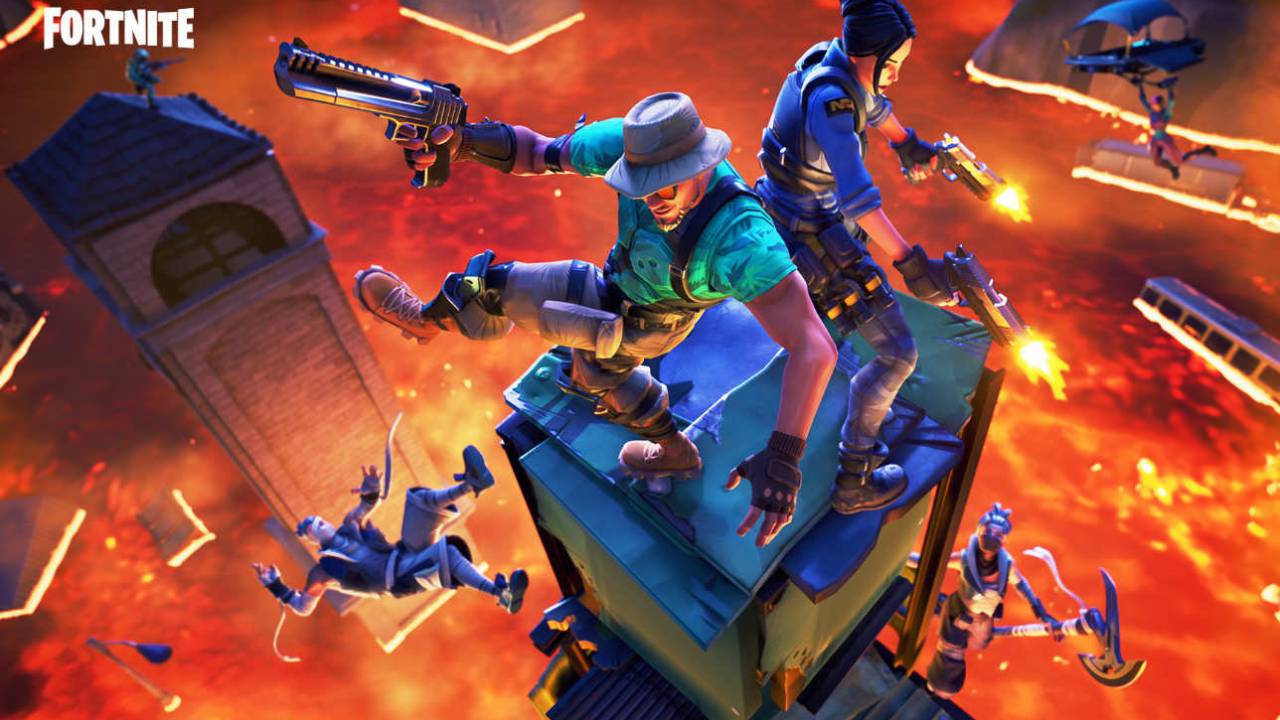 Is it hot in here, or is it just the floor?
The title itself is self-explanatory, but this map is a perfect pairing of a classic game concept alongside Fortnite's built-in building mechanics. Outside of the map is a ton of fun; this a great map and game mode to practice your building skills on the fly.
What's Great About The Floor Is Lava:
Perfect map for players that love to build
Fun and potentially challenging map
Good spot to practice building and editing to keep away from that lava
Download Map: 1201-1101-4279
8. Mega Wall Wars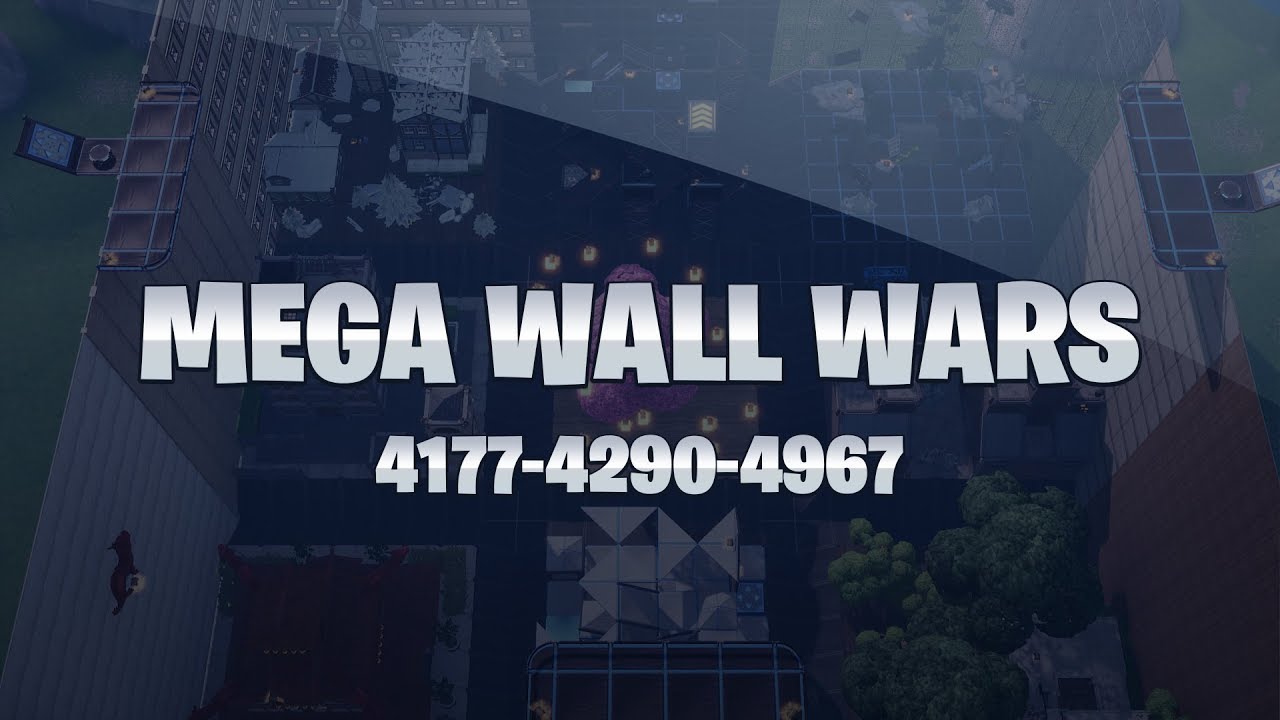 Get ready for the showdown of the century in Mega Wall Wars.
This map is perfect for high-stakes adrenaline seekers. The map divides itself into eight sections with giant walls (surprising, eh?). As the player, you will have two minutes to gather every resource you can, and after those two minutes, the walls come tumbling down. Once those walls are down, it's go time. With what you have gathered, it's now a battle royale until there's one player left standing.
What's Great About Mega Wall Wars:
Exciting and fast-paced battle royale game mode
The unusual, exhilarating, and stripped-down version of classic Battle Royale
Simple and straightforward gunfights
Download Map: 4177-4290-4967
7. Super Smash Bros

A perfect Super Smash Bros. throwback created in Fortnite's Creative Mode.
The goal of this creative map is to recreate a classic Smash Bros stage to the best of Fortnite's ability, and it doesn't disappoint. The gameplay doesn't perfectly mimic Smash Bros, but there is excellent detail in this creative map.
What's Great About Super Smash Bros:
A nostalgic throwback to a classic Super Smash Bros fighting stage
Fun gravity settings that mimic the mechanics of Smash Bros
Very detailed and polished map
Download Map: 9784-9942-55-46
6. Working Phone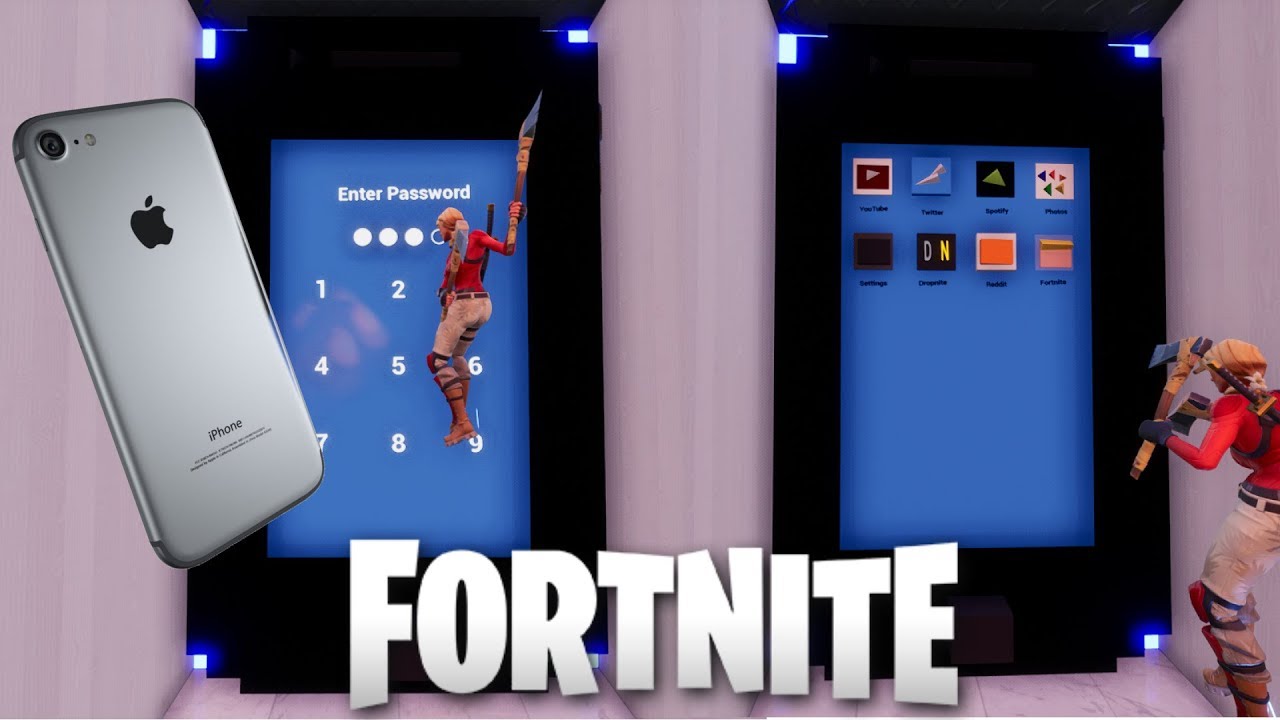 Sure, you can play on your phone any time. But how about playing on your phone WHILE playing Fortnite?
This novelty map is… well, a novelty. It's a working phone within a map that you as the player can interact with, browse things, etc. While there's not too much to do outside of play on the phone, the skill that made this novelty map is something to be appreciated.
What's Great About Working Phone:
Incredible creative use and design of Fortnite's innovative tools
Extraordinary novelty creation
Calm and laid back map
Download Map: 2977-8511-9806
5. ATV Race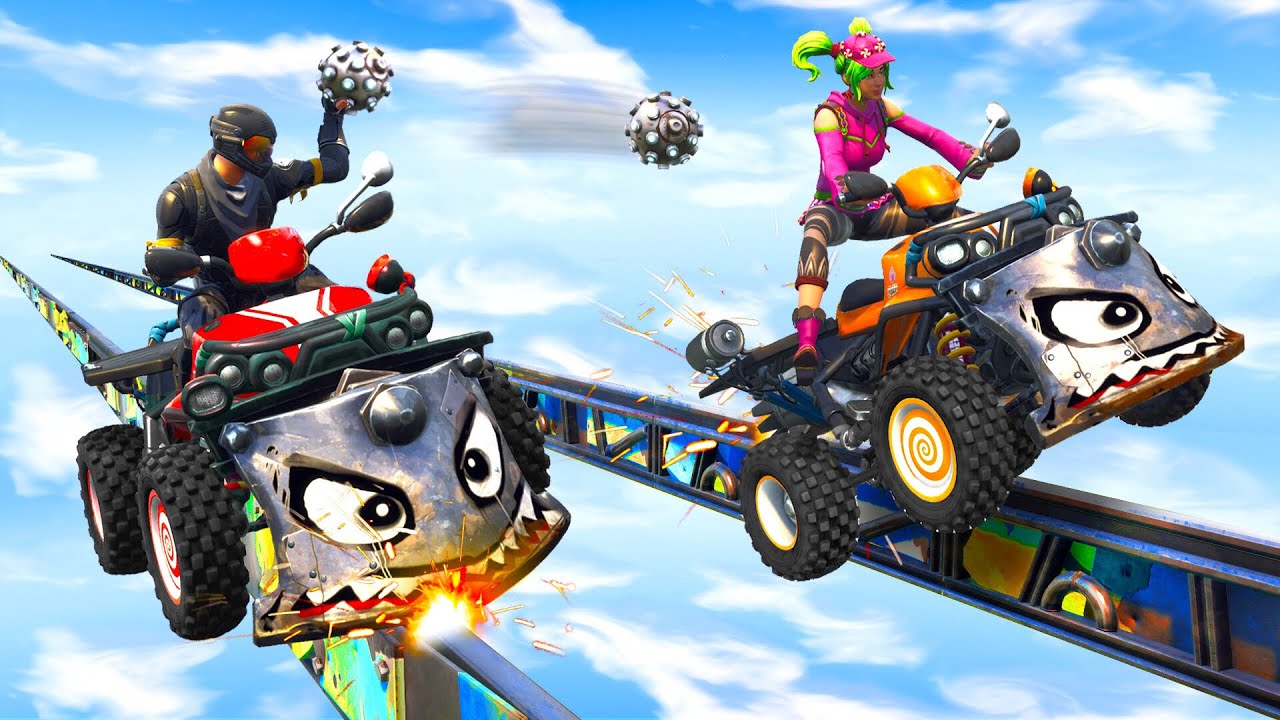 Catch me if you can!
Chaotic, thrilling, and daring are all perfect adjectives to describe this creative map. The map is a vast and intricate race track. This map's creator used every possible mechanic to make this track as dangerous and fun as possible.
What's Great About ATV Race:
Entertaining racing style game
Very different from Fortnite's standard Battle Royale
Fun with friends or the option of time trials for single player
Download Map: 1330-3984-1519
4. Rainbow Road

It's no illusion, and yes, it is a dream come true: Rainbow Road recreated on Fortnite.
While this map is not as vibrantly colorful or smooth as the infamous Rainbow Road, this brilliantly designed map is a very inspiring nod to the fun race track on Super Mario Kart. Given creative tool mechanics at hand, turns can be dangerously sharp. However, some delightful surprises mimic the obstacles of Rainbow Road, making for an entertaining ride.
What's Great About Rainbow Road:
A nostalgic nod to the Super Nintendo version of Rainbow Road
Very well designed
Fun gameplay and use of creative mechanics
Download Map: 2668-3299-3251
3. Lordly Labyrinth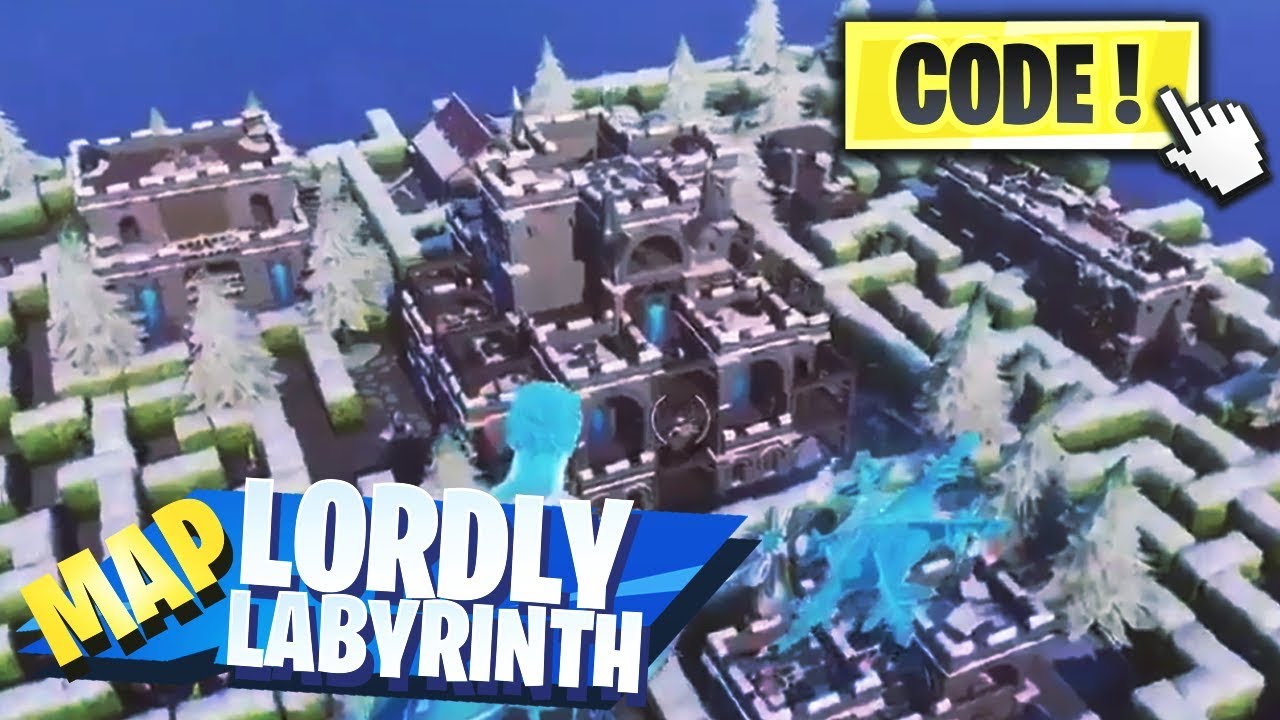 Ever wanted to just disappear? The creator of Lordly Labyrinth has got your back.
You can tell when playing this map that some serious thought and planning went into this creative map. In simplicity, it's a giant maze, a maze that's well crafted and challenging. This map is excellent for playing hide-and-seek or even turning the heat up with an exciting maze deathmatch.
What's Great About Lordly Labyrinth:
Great attention to visual detail and overall design of the map
The map can be played competitively or adventurously
A large and expansive map 
Download Code: 1991-9282-9857
2. Rollercoaster Escape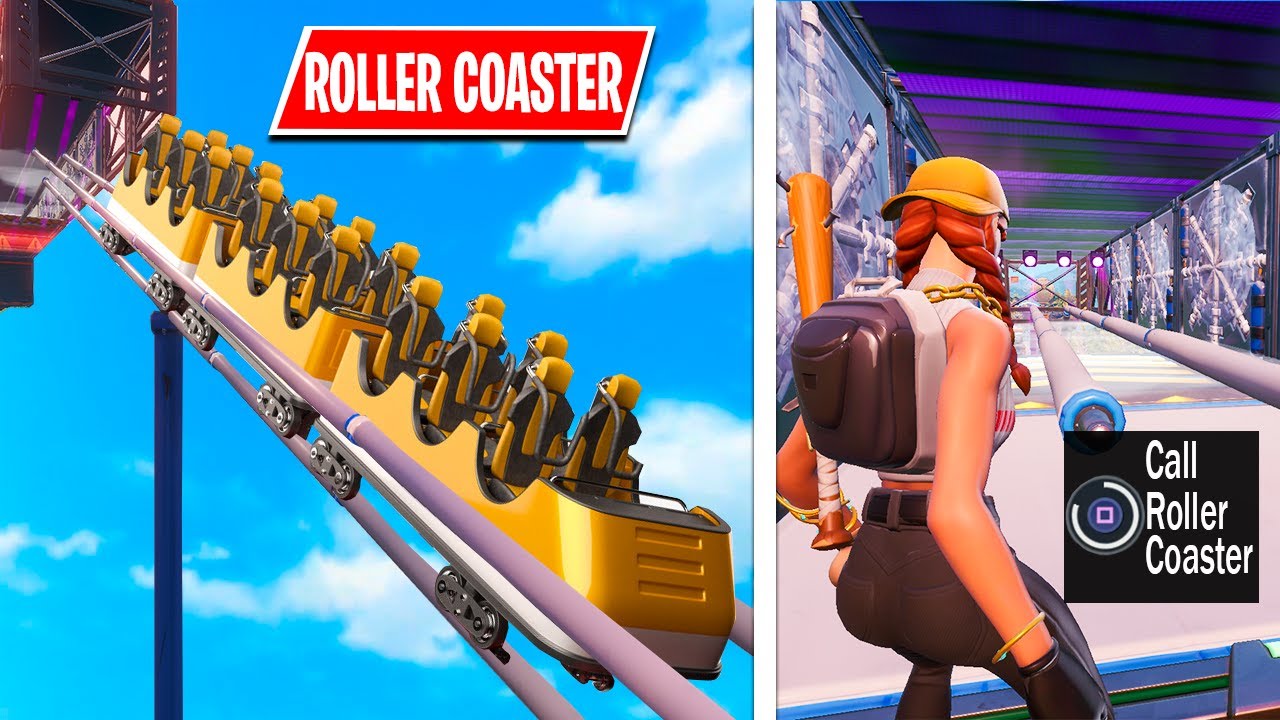 Hang on! It's about to get bumpy.
A great fusion of classic escape rooms and exciting rollercoasters, this map is a terrific way to be challenged physically and mentally. This airy take on an escape room theme is incredibly refreshing and fun.
What's Great About Rollercoaster Escape:
Less claustrophobic feeling for an escape room style map
Very well designed map
Mentally and physically challenging
Download Code: 1036-8889-6703
1.Prison Break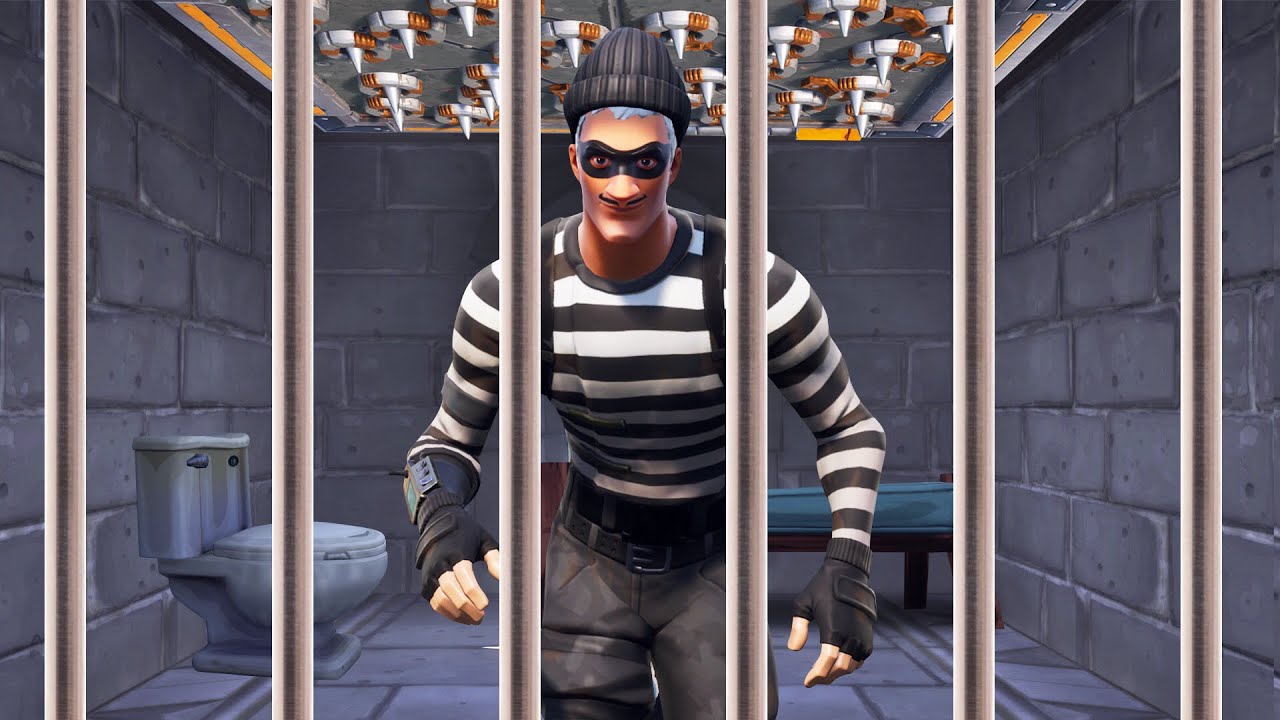 Can you find your way out in one piece?
Incredibly fun with friends, this map places you in a prison that you must escape from by solving puzzles alongside your friends. The goal is to get outside, which may prove difficult in this expansive and tricky map.
What's Great About Prison Break:
Impressive use of Fortnite's creative mechanics
A fun labyrinth-style escape room game mode
Lots of fun solving puzzles with friends
Download Map: 0893-8977-9494
You may also be interested in:
Image Gallery