[25 Tips] Animal Crossing: New Horizons Advice and Tips Every Beginner Should Know
Updated: 30 Oct 2021 4:49 pm
I once knew someone who had a 600+ hours island and it was far from completed
25. Be careful when choosing your island layout
One of the first decisions that you have to do when starting to play New Horizons is to choose the perfect island layout for you. You might find a lot of stuff all over the internet telling you all sorts of things about which one is the best layout, but the perfect will be the one in which you feel the most comfortable. Just make sure if you'd like to have your Resident Services building close to the beach or not.
24. Get wild when choosing the first spot for your tent!
While your island may not be fully available to roam in at the beginning, you have plenty of space to choose where to place your tent. Of course, you'll be able to move it further in the game, but get wild when choosing your first spot!
23. You can't go everywhere at the beginning
A few moments ago we talked about how you don't have access to all of the island at the beginning. But no worries, there'll be a moment when you'll be able to go across the river and to the top of that cliff; just be patient.
22. Flimsy tools are flimsier than you thought
Yes, the name itself is basically a spoiler, I guess, but don't trust your flimsy tools as much as you'd like to. Make sure to have a backup or two in case you stay in the middle of gathering materials.
21. Don't you worry about your wood and sticks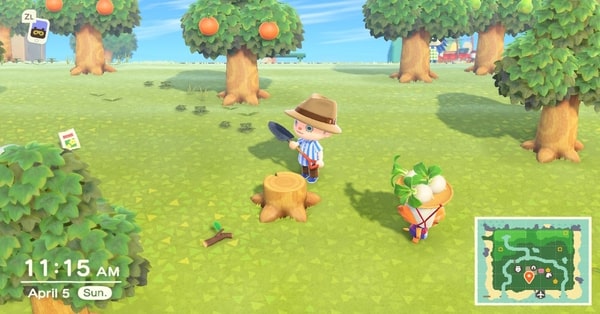 Sure, your pockets are tiny at first; but don't you worry about running out of space, like wood, sticks, and some other materials group themselves automatically. When it comes to stones, iron, weed, and hardwood (for example), they group themselves in groups of 30!
20. Fish!
Do you want to know one of the main sources for getting bells on your island? Fishing! You can go to the beach or the river; near a waterfall or on the lake. There are a lot of species to fish according to the season and some of them can make you rich if you want to!
19. Too much time crafting? PRESS A
If you feel like you're spending way too much time on the crafting animation, make sure to repeatedly press A to make it faster! Your island will be really grateful to you.
18. Nook Miles are not a joke
The Nook Miles reward program can sometimes feel like an extra to the game so you have more stuff to do, but let's not underappreciated how important this currency is to New Horizons and how much fun you can have while getting some nice achievements.
17. Place creatures while Blathers comes to your island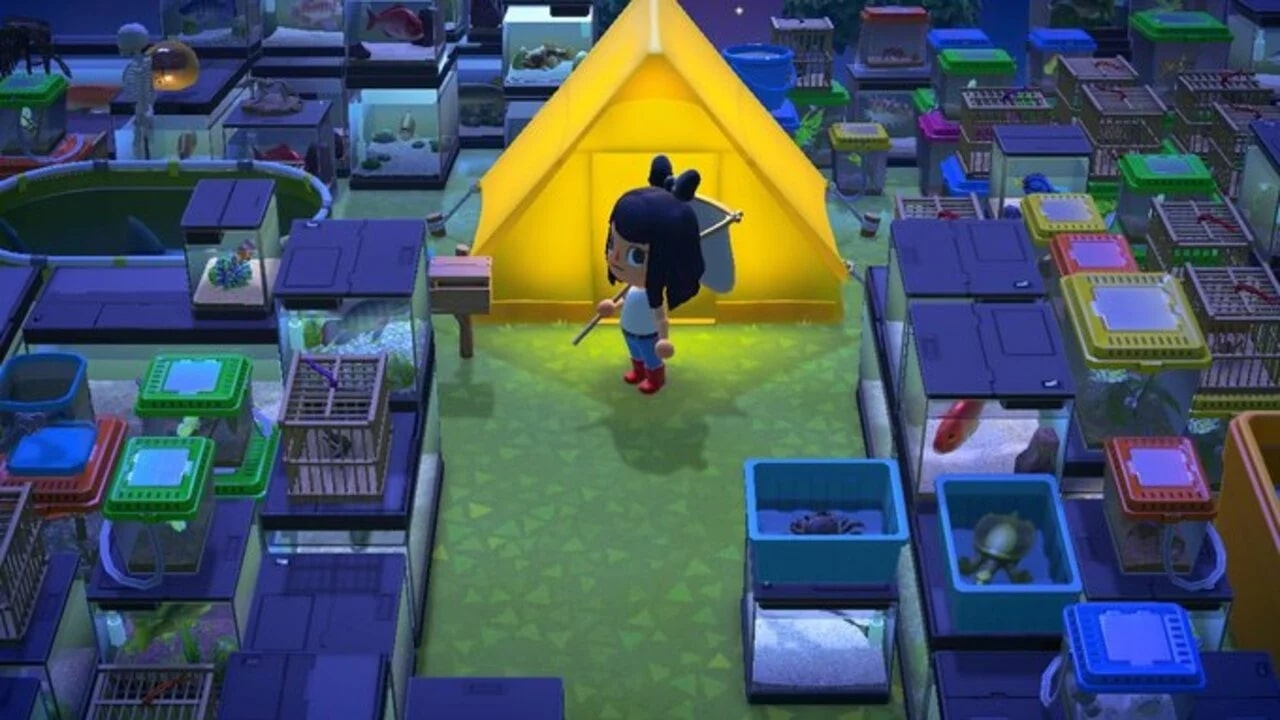 When fishing, catching bugs, and digging fossils, you have two main options: to sell them or to donate them to the museum. If you're a newcomer and Blathers hasn't arrived on your island yet, you can place them on your island in the meantime! This will save you some space in both your pockets and inventory.
16. Save Nook Miles Tickets to make your pockets bigger
If you feel like you need some extra space in your pockets, make sure to save Nook Miles to change them for Nook Miles Tickets to then redeem them into a special recipe to make your pockets bigger!
15. Press B to run
In case you're looking for a quicker experience when exploring your island, make sure to press B to run.
14. Be careful when running
Running is a 100% necessary feature, but make sure to take care of your flowers so they keep being beautiful when you're pressing B.
13. Sell everything!
Want to feel like you're the Jeff Bezos of your island and have so many bells that life is easier and you don't have to worry about minimal basic things? Well, make sure to sell everything you can; from fish to bugs and sea creatures, to fruit and your DIY creations, just try not to sell your materials because you won't get as many bells as you'd get by crafting.
12. Eating healthy will help you smash rocks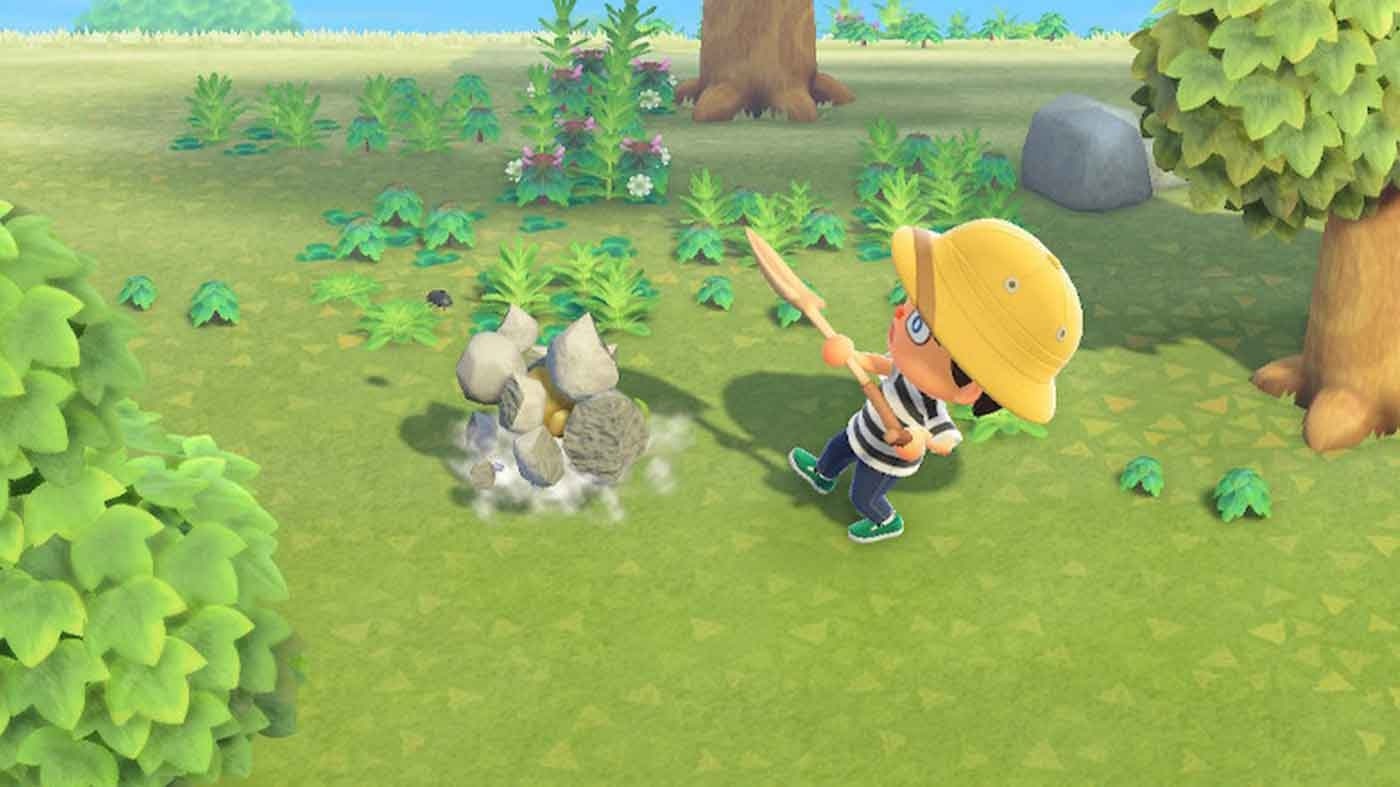 Fruits aren't just for selling, planting, and crafting; you can eat up to 10 fruits so you gain some special abilities like destroying rocks and taking trees out of the land to take them to another spot!
11. Plant trees
Whether you want to turn your island into a forest or want to make yourself an orchard, planting trees is more than enough for what you need. You can buy some saplings with the Nook brothers or with Leif if he's visiting your place.
10. Shake trees
In case you're starting to feel bored, shaking trees is a minimal activity in which you can get a lot. You can get from sticks to surprise furniture items, you just need to be careful about one thing…
9. Beware of wasps when shaking trees
When you shake trees either on your island or during your travels to Mystery Islands there is quite a risk of some wisps running out of the tree and chasing you until you get stung and pass out. If you want to avoid this tragedy, make sure to be holding your net when shaking trees and catch them before they go after you.
8. Take a trip to some Mystery Islands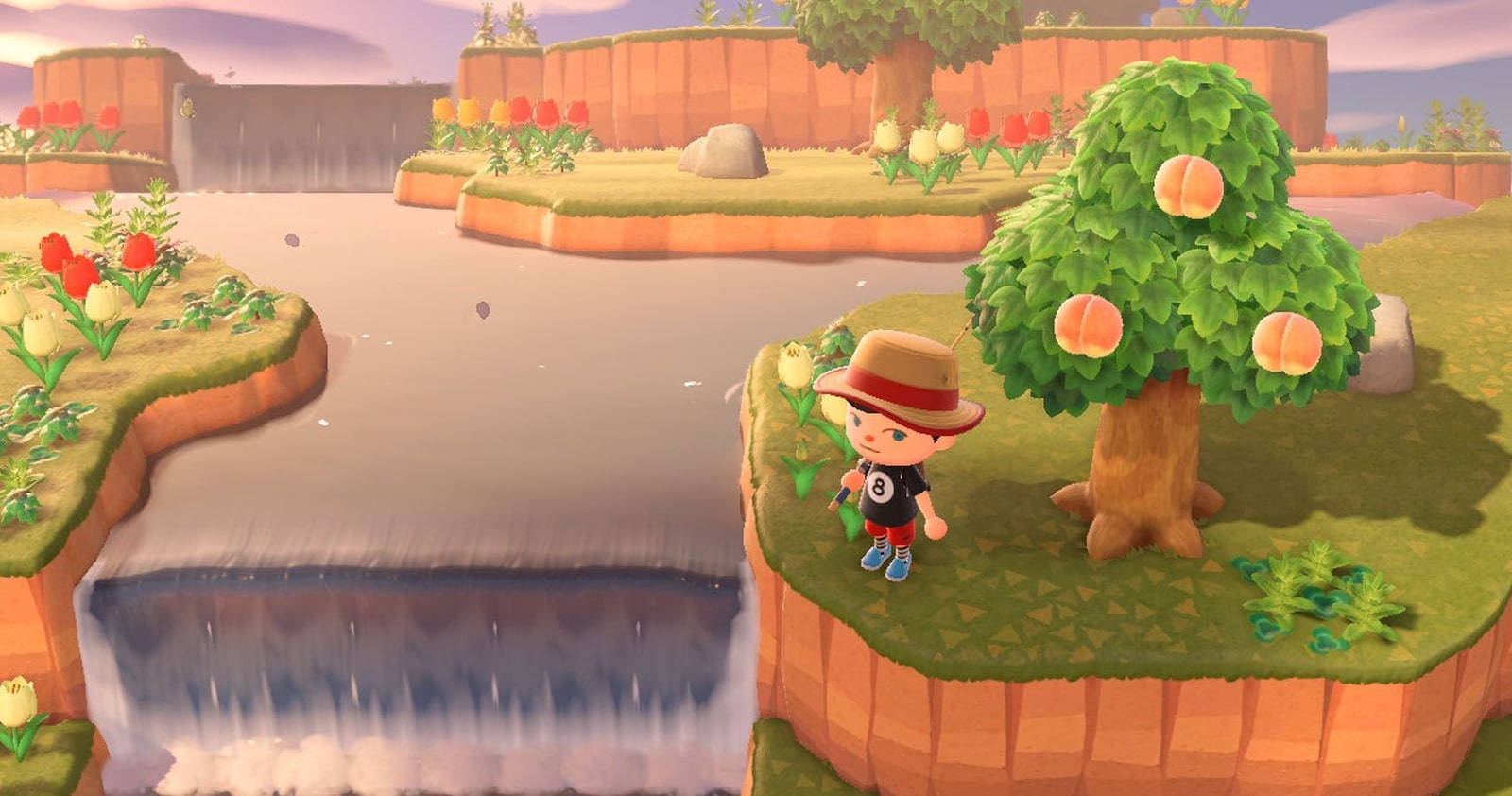 In case you need to gather some materials for crafting, you can use a Nook Miles Ticket to travel to random Mystery Islands. You can wood, rocks, fish, bugs, sea creatures and even you can find bottles on the beach with DIY recipes.
7. Visit your friends using Dodo Airlines and the Nintendo Switch Online service
If you have an active Nintendo Switch Online membership you can use Dodo Airlines either to get some visits on your island or to go to someone else! This is a really useful feature when you want to do trading online using services like Nookazon or forums on Reddit, for example.
6. Plant… MONEY TREES?
Money is not just for paying your loan to Tom Nook, you can actually plant money trees! You can even triple your money if you plant amounts like 1,000 or 10,000, you just have to wait a couple of days until the money tree is ready.
5. There's no hurry to pay for the loan to Tom Nook
Yes, one of the most common topics, when we hear about Animal Crossing, is your crippling debt with the billionaire tanuki Tom Nook; but there is no actual hurry to pay it off either from him or from the game itself. So don't worry! You just need to make sure to be enjoying your island adventure.
4. Trash fishing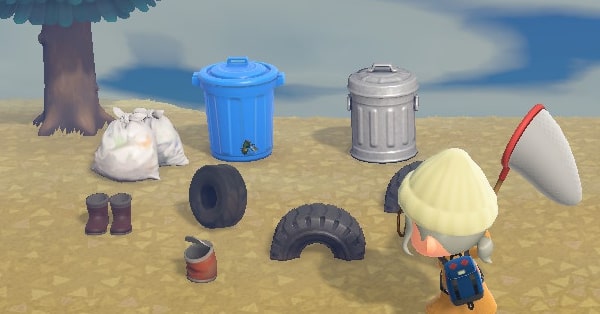 Pollution made its way to our digital lives; but no need to worry, if you fish some trash on your island you can actually recycle it and learn DIY recipes to craft a few nice furniture items!
3. Keep your island out of weeds
Keeping your island clean and tidy is a perfect example of the things you can and need to do when you want to get a nice island rating from Isabelle on Resident Services; take off weeds and try not to drop items so it doesn't get disorganized.
2. Aim for that K.K. concert!
Curious about the island rating I mentioned a few moments ago? Well, it isn't just a number you can feel proud about; if you reach a 3-Star rating K.K. Slider will hold a concert on your island and you'll unlock the terraforming tool! Time to make your island however you want.
1. Get ready to spend the next few months of your life on your island!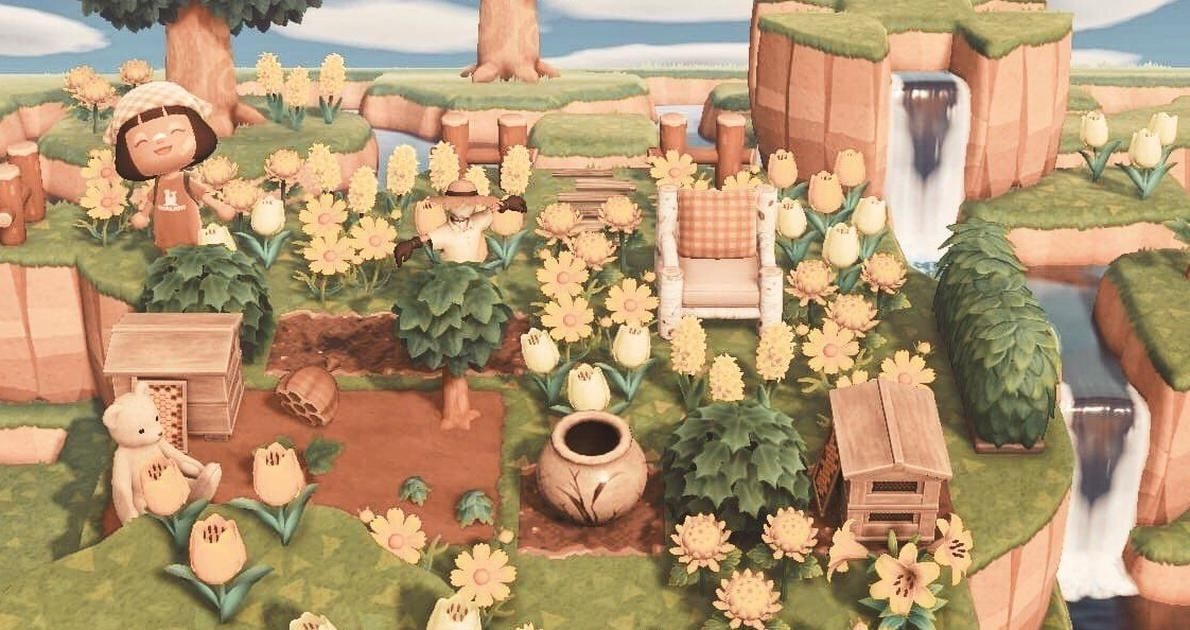 Unlocking the terraforming feature on Animal Crossing: New Horizons is your ultimate narrative goal; once you've achieved it, you're 100% free to do whatever you want whenever and however you desire it. So get ready to spend the next few months on your island while you build your own paradise for yourself and your neighbors. Make sure to have fun!
You May Also Be Interested In: