ACNH: How To Get A Golden Shovel
Updated: 08 Mar 2022 6:51 am
There's nothing quite like a golden shovel to let you know that you're doing well!
Getting a golden shovel will involve helping a certain drunken sailor and lots of patience. It's well worth it though!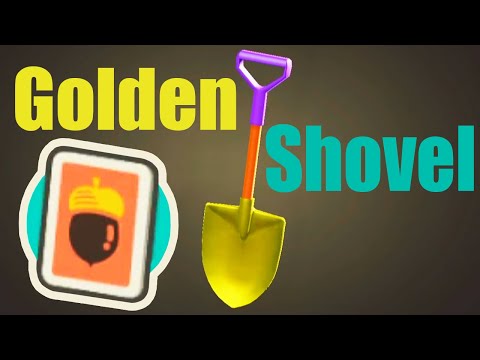 How to get the Golden Shovel DIY Recipe in Animal Crossing: New Horizons
Golden tools are the most durable tools that you can have in Animal Crossings: New Horizons. Despite this, they do still break. But, the recipes for golden tools are only unlocked until you've reached certain achievements, so they're kind of a cool benchmark for how far along your island is. Today we'll be taking a look at how to unlock what's arguably the most useful tool of all: the shovel. 
How To Get A Golden Shovel In ACNH:
You have to have helped Gulliver 30 times. He'll drunkenly wash up on your shore at least once every two weeks, so be sure to check your shores daily. Isabelle will also hint that Gulliver's on your island during her announcements when you first load up the game. Gulliver will mail you the DIY recipe for the Golden Shovel. 
You have to have one regular Shovel in your inventory, which you can either craft or buy at Nook's Cranny. 
You have to have one Golden Nugget in your inventory. These are extremely difficult to come by. Sometimes they can be found in balloons, but the best way to get them is to hit as many rocks as you can. If none of the rocks on your island give you a Golden Nugget, go to a Nook Miles island or a mystery island to test your luck there. 
With the DIY Recipe, a Shovel, and a Golden Nugget in your inventory, head to a DIY Workbench to craft a Golden Shovel. Obviously, the one in the Resident Services Building works just fine for this purpose. 
You May Also Be Interested In: