[Top 5] Animal Crossing: New Horizons Best Fruits to Have When Starting Your Island
Updated: 23 Oct 2020 2:16 am
The different types of fruits you can find in Animal Crossing: New Horizons
While most of us can go on with our daily lives with ACNH and proceed with our island as usual, sometimes we might want to change our look and restart all over. One way to do so is by changing up the fruit. 
Fruit does the same thing - produce ways to sell them, or make furniture with them - but some look better than others. It's a plain fact. And others can give you better furniture or better items in general. So this is why they must be ranked.
These come with cute outfits you can wear, but there are only a couple that makes the ultimate items for your home.
And just as a disclaimer, I did not include coconuts in this countdown because those aren't fruits you can start your island with - you have to search for those once you start traveling in-game.
5. Pears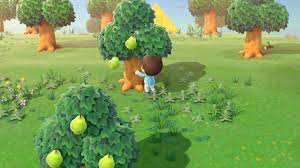 I've never been a big pear girl. Many of my friends began their islands with pears, and I didn't think they were the best fruit for a couple of reasons:
Green on green doesn't give much variation to your trees that they grow on, so it will start to look old after a while. 
The collectible items you gain from the pears include a pear bed, wardrobe, wall, and rug. While these are simple house items, they don't add that special pizzazz to your island. 
4. Oranges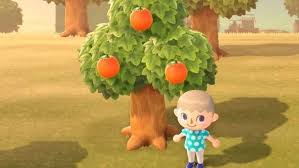 I love oranges in real life, but for me here, I feel that they aren't exactly what this island needs. There are plenty of other options to go with: 
Oranges seem like a last-minute throw-in to make the game developers seem a little more tropical - when two different choices on this list will look a lot better than others. 
The items that come with oranges are an orange clock, an end table, and a rug, so five other things that aren't super different - but the end table is pretty unique! 
3. Apples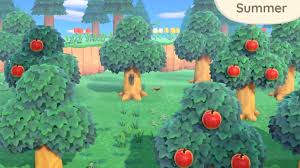 I know some may look at me and think why I'm ranking apples above oranges on a tropical island game, but I've always felt apples fit the vibe of Animal Crossing more than any other fruit, even if it's not number one on here. 
The red on green combination always makes for good contrast, and there's nothing quite like having a cute apple tree field for you to frolic through when the leaves begin to turn orange in the fall. 
The apple items are an apple chair, an apple wall, an apple rug, and an apple TV - which is too cool compared to some of the bland regular TVs you could get in the game. It's a standout from the traditional furniture. 
2. Cherries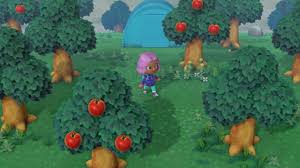 These fruit in my eyes have always been the better red island fruit than apples because they just seemed much more tropical than others. 
Cherries seem to fit the environment more and go along with the theme better. Plus, it's the same classic red on green combination as it was before, which is a crowd-pleaser. 
The cherry items are a cherry wall, a rug, speakers, and a lamp. Out of all of the fruits, I've personally always loved the cherry items a little more because they're so different from others. 
1. Peaches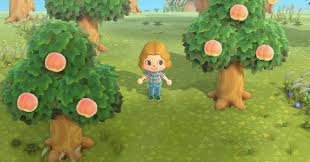 These little pink guys are the ultimate tropical fruit for your trees, and they're quite tropical in general that it would make sense they would be on an island.
Their pink contrast against the green proves an excellent change in the standard colors we would experience on the island daily. 
The peach items are a peach chair, a peach wall, a peach rug, and a peach surprise box. What's in the surprise box? You'll have to get peaches to find out - it's like a little incentive for you to choose the best fruit!
Even so, no matter what you pick, your island will look awesome regardless. Happy planning , villagers!
You May Also Be Interested In:
Image Gallery