Animal Crossing: New Horizons How To Use Amiibo
Updated: 06 Dec 2021 5:49 am
The Amiibo functionality changes its functions depending on the place where you want to use it; in previous Animal Crossing entries, it was possible to summon villagers to Harv's campground to order very special furniture items and even have the chance of getting them to move to your town. In Animal Crossing: New Horizons there are the three main uses we can give to the Amiibo functionality and it is very easy.
The first possible way is to head to the Nook Stop in Resident Services and select the option invite a camper; this way you'll be able to call villagers to your campsite and ask them to move to your island! You just need to place either the Amiibo or Amiibo Card near to the right joystick of your Nintendo Switch and voilá! You've got yourself a visitor.
The second option is to call your favorite model during your photoshoots at Photopia in Harv's Island, you just need to use the phone that Harv provides you to do so.
The third and final one is in the Happy Home Paradise DLC in which you'll be able to call your favorite villagers and design them their dream vacation house after the functionality has been unlocked by Lottie a few designs later using the Amiibo reader on Lottie's desk.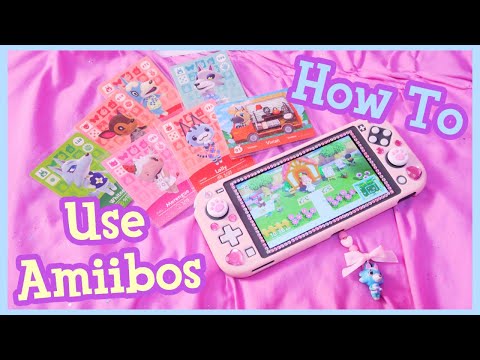 You May Also Be Interested In: