15 Scariest Fallout 4 Enemies: Page 15 of 15
Updated: 14 Apr 2016 6:36 pm
1. Legendaries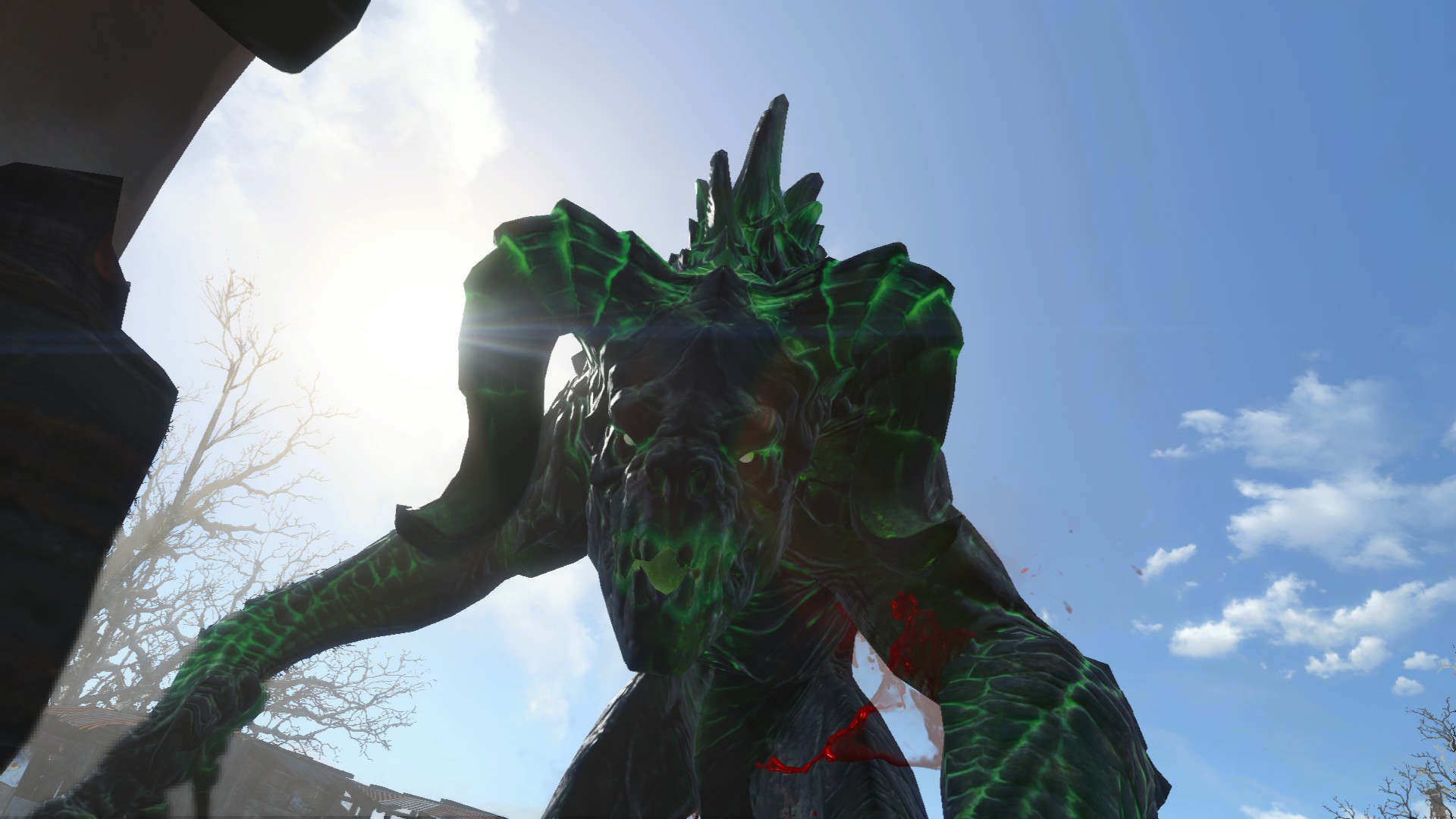 Take every horrible thing you've witnessed and make it ten times stronger.
As you journey through the Commonwealth, you'll sometimes come across a legendary variant of an enemy. Legendary enemies fight no differently than others of their class. However, they're imbued with increased health and across-the-board stat multipliers.
Once a legendary reaches low health, they're able to mutate and recover to full HP. This essentially means you have to kill a legendary twice! There's almost always a chance for a legendary to spawn, be it a mongrel or a deathclaw. While terrifying to encounter, at least you'll be rewarded with the unique items legendaries drop. 
Fallout 4's wasteland can be a scary place filled with horrifying monsters and unforgiving enemies. What sort of enemies and situations have filled you with terror? Leave your horror stories and adrenaline-pumping encounters in the comments below.
Haven't had your fill of scares? Check out these articles for more!
11 New Horror Game Trailers of 2016
11 Best Indie Horror Games of 2015
10 Best Zombie Survival Games To Prepare You For a Zombie Apocalypse
Image Gallery